Let's start from the beginning before we delve into our detailed reviews on the best online dating apps. Online dating really was first started by sites like Match.com some 20 years ago now. However, the 2nd generation of online dating is all about mobile dating apps and ways to browse singles from your phone free. Now of course most of the best dating apps are not totally free, but the initial ability to join and browse is.
The truth is there are literally thousands of low-quality dating apps in existence, most of which have far too few members to really locate local singles.
Other dating apps don't have the technical prowess to keep up with support as they grow or build out features that scale. Therefore, dating apps come and go and before they make this exclusive list they really have to be either widely covered in the news or truly established and good dating apps. That said, let's talk a bit more about what dating apps are and how they work.
Best Dating Apps for 2022
First let's cover some of the basics about what dating apps are and the different types of mobile dating applications for singles. We think by giving you a primer using dating apps you can better understand which ones might be worth your time to download and try.
After all, your time is valuable and we hope our table showing how the top dating apps compare will save you some time!
What are dating apps?
Much confusion exists today about what a dating app is and how it differs from a traditional dating site. Is it even online dating? Yes and no, well not exactly. Let's first define an application. An application is simply software for smartphones, mobile devices, or tablets. That is all an app is.
The app is short for application. In the case of dating apps or dating applications there is self-contained dating apps or dating apps that compliment a dating site and make the site more mobile-friendly/responsive and there are dating apps that run off social networks such as Facebook and simply help you locate singles in your immediate area or within a certain proximity. (Just the same as those that match you based on other shared data within a social network).
These apps typically don't house information but merely aggregate information from Facebook through the way the software is written/coded. There you have it.
Dating apps are software for phones and tablets and they can serve a wide variety of functions.
Types of Dating Apps

1. Social Media Platform Dating Apps such as Facebook powered dating apps
2. Native Dating Apps designed application program designed for a particular platform or device.
3. Web Dating Apps – not installed on a device but rather used over the internet to make a site more mobile friendly
3. Most online dating apps are Hybrid Dating Apps. While traditional hybrid apps typically do not need to be connected to the internet with dating apps that's often not the case.
However, like most hybrid apps; dating apps that fall into this category will store some information locally on your device but are designed to work with data stored with either a social network or a traditional online dating site. (As you can see there is some overlap and the general terms do not fit all circumstances for which apps are used)
Example. A mortgage payment app would have a lot less data and therefore it would be feasible to store that on a device with no space constraints. However, storing 1 million or more singles profiles isn't feasible.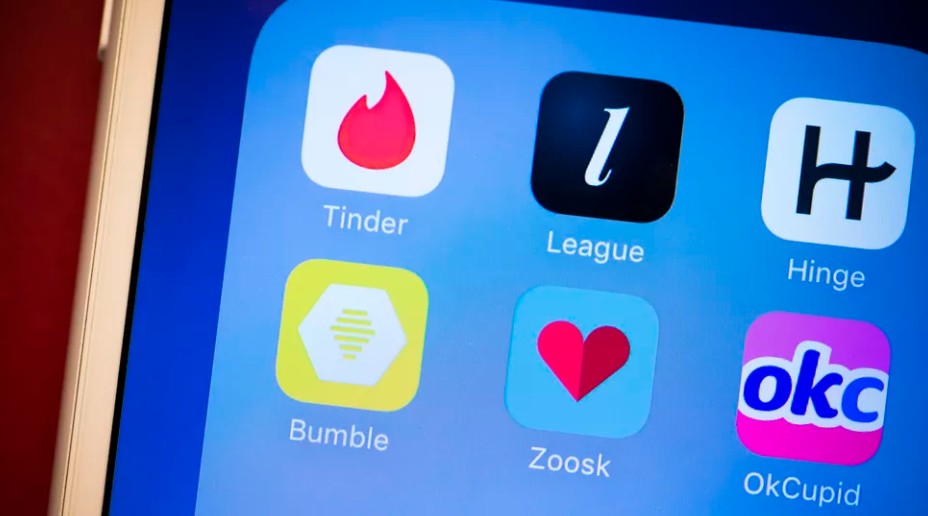 So the next time someone talks to you about a dating apps now you have a little more background on what they are. Now that you know what dating apps are and that they are merely software to make things work properly on your mobile device or tablet the next question should be which dating apps are worth trying.
Which dating apps are most popular….and why?
Our goal is to help you stay abreast of which online dating apps are the best and which dating apps are like ghost-towns; meaning they no longer have many users. If you are like me there is nothing more frustrating than taking your time to download a new dating app only to discover it is totally useless. I think it's fair to say we all hate that!
Below you will see our dating app comparison table which has links to reviews pages for all the top dating apps.
Also in the table, we are working on compiling the total downloads or where this information is not available the most accurate estimates. Where available we will always share user-ship statistics. After-all nothing is more important when it comes to online dating apps than the actual amount of people who are actively using the app.
Think of it this way. No different from a dating site with too few members, a dating app that nobody is using, even if the features are great; is totally useless.
Do understand that this area of online dating is evolving and at OnlineDatingApps.net we are working hard to keep abreast of the latest trends in mobile dating as well as keep on top of updates to the existing and most popular dating apps.
Please do not hesitate to send us updates or tips. You can do so by emailing Jason@DatingWebsiteReview.net. We also love to hear about new dating apps so feel free to share your news and it may just end up in our online dating news column.
The Top 25 Mobile Dating Apps
Dating Apps
Full Reviews or Download to try.
Review Summary
Bumble

*top dating app 2019


Bumble is a dating app like Tinder without the casual hookups feel to it. More of a top dating app for women where men are present to be considered. I like bumble app, I really do but their other focuses besides dating like meet a friend seem forced. That said, bumble app seems to be the #1 pick for people at the current time.


Tinder has yet to solidify itself as a dating app for the mainstream but it's growing popularity for 20-something singles globally makes it one of the best dating apps on the planet. That said, some people perceive it to be a hookup app only. We will that up to you to decide.
Hinge



Many people look at Hinge dating app as the next generation of mobile dating apps. One step better than Tinder but limited in markets where it is offered.
Happn



Location based friend finder app and hookups site of sorts with at least the idea of possible dating in mind. Clever concept but because it's not just a dating app you can't assume a date is coming from new contacts or that they are even single.
Woo



Another app like tinder but culturally geared towards India. In lots of ways the interest tags if more developed would make this one of the best dating apps in the world. However, tiny US and Europe singles database.
Free.Dating



Coming late 2021 from Free.Date. A totally free mobile dating application focused on being a simply basic completely free dating app like Tinder
Her



The queen of lesbian dating apps. Winner, winner, chicken dinner.
The League



Pitched as a by referral only dating app for elite people, whatever that means. They have mostly been successful at getting free press and that has meant free traffic. In limited markets for limited people means a low overall useful factor for most of us.
Jaumo



Essentially a German version of Tinder that has even more paywalls and limited users in America. Still a great singles app.
Skout



Skout dating app is a clever and cool singles app that is worth trying out as well. However, be warned this social networking app is not limited to those over 18 and not even a dedicated dating app so it's more about useless conversations than a real local dating app.
MeetMe



MeetMe app also has widespread adoption but nowhere near Tinder or bumble app.
SinglesAroundMe



Singles Around Me may beat everyone out when it comes to the rate of new users they are adding each month but this location based dating app seems to not be to good and really resulting in dates more than a popular chat app.
Grindr



Grindr is the market leader in gay dating apps, hands down.
Match App



Match.com dating app gets massives updates on frequent basis and has been reinvented too many times to list. There is no better options for mature and real dating apps with real people and the massive database gives you the very best odds of meeting someone online.
Twoo


App Rankings

In the top 5 most downloaded and most used mobile dating apps Twoo is a leading app for singles.
Pof app



POF is the single most downloaded dating app in the world.
OKcupid app



OKCupid is the 2nd most downloaded and used free online dating app in the world behind POF. OkCupid.com is of course owned by Match.com
eHarmony app


General Rankings

eHarmony also mastered dating apps and came to market with a great iPhone singles app and then followed it up with a dating app for Android.
ChristianMingle app


Christian Rankings

The largest Christian dating site also offers what most would call the best Christian dating app, that is of course ChristianMingle dating app
FirstMet



Firstmet used to be called AYI and it's nowhere near as popular of a dating app than it's predecessor.
As some of you may notice dating apps like mingle2, wooplus, neenbo, hily, fastmeet, and moco did not make our list of the best dating apps. These other popular hookup apps like Whiplr, Tonight, Once, Pure, CasualX and down dating also did not make our list.
This can be for a variety of reasons but typically it's just due to the size of their singles database. Were are constantly updating the dating app reviews linked within the table and shifting the dating application rankings to reflect the current sentiment with singles.
Remember to leave your own dating app reviews on each review page for any of the dating apps that you have used or currently use.
Thanks for your help in making our site a more useful resource for everyone!
Featured Mobile Dating Deal, the most used online dating app is Match.com
try it free, join, and then download the app!
Comments
comments