Here we are running down the Christian Mingle Reviews. Learn more about the features, members, and prices of this Christian dating site in our elucidated review.
Being a Christian and finding your fellow Christian partner online is definitely hard. Since you have so many specifications before you even start dating, it would get worse to try your luck in an online dating site.
Christians often want different things from a relationship than most people around. Hence, it can be hard to find like-minded people online. Although many dating sites are in existence that is solely dedicated to Christian singles, none of them are efficient to connect you with one.
Well, Christian Mingle is one of these Christian dating sites that caters to Christian singles. Check out whether it is any good in making you meet with people who share similar values, beliefs, and traditions.
It's big red for ones looking for casual flings and friends with benefits – Jason
Introduction and History of Christian Mingle
ChristianMingle was launched in 2004, a subsidiary to Spark Network, Inc, an NYSE MKT Company founded in 1997, as an online dating site for Christian singles that are looking for other Christians. They claim they are a community that uses the "tool" of God to bring people together in a safe environment, with a high sense of religiousness.
ChristianMingle also includes an "Advisory Board" formed by pastors, authors, and founders of different Christian associations to provide guidance and feedback and to enhance a deeper connection of the site with its users. It was also the winner of the 2014 Golden Heart Online Dating Award for best customer service.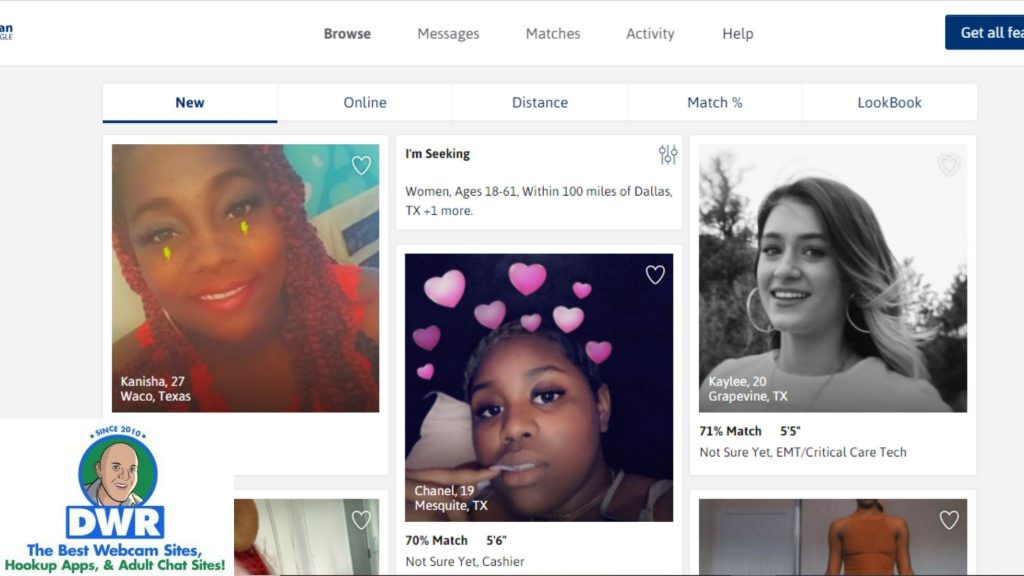 Despite being highly regarded as the best site for Christian singles, it has failed to live up to its reputation as it welcomes people of all religions. Although the site is legitimate and safe to use, there's no proper validation measure taken to ensure that the users on the site are genuine.
Another caveat about ChristianMingle is that the site is not open for all sorts of relationships unlike the mainstream dating platform, the Tinder app (review at the link). Serious relationships alone are encouraged here.
Members and Features at ChristianMingle
Christian Mingle's current number of members is estimated to be over 16 million, with hundreds of new users signing up every day, but these numbers are unconfirmed by the site, as this information is not officially released.
The site offers diverse features for users. Let's begin with the signup process at Christian Mingle.
Christian Mingle Signup
By clicking on the 'Register Today' button on the homepage will start the signup process at this Christian dating site. The users can sign up at the site through Facebook, Apple ID, or Email. In the next step, you must enter your first name, last name, gender, date of birth, and zip code.
Here comes the real hassle! After submitting the basic details, you must fill in additional information like body type, height, color, race, religious beliefs, marital status, education, occupation, and income too. This can easily consume several minutes of your time.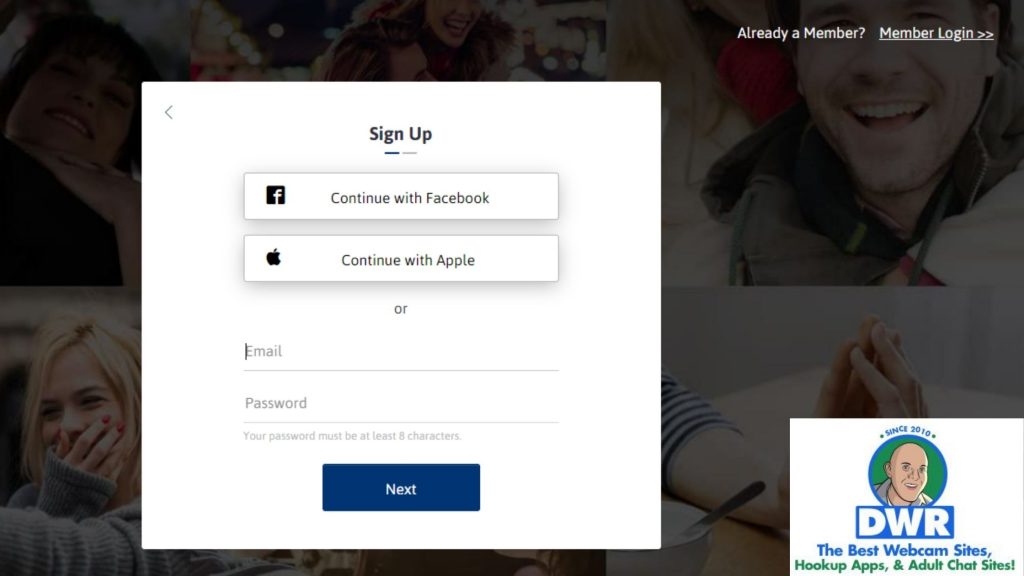 Remember, the religious questions include the church you're born into, how often you attend services, and to which domination you belong. In addition to this, adding your picture is mandatory as a part of the signup process at the site.
More Features at Christian Mingle Dating Site
ChristianMingle offers a free membership that includes the basic features of using a dating site.
Here is what you can do with a free membership:
Create your profile and add photos
Add the Color Code on your profile that indicates your personality type
Search for other members by different criteria, including religious views, and see their profiles and photo albums
Send and receive smiles and cards as ice-breakers
Answer religious questionnaires that will be used by "Compass Matching" to seek people according to your preferences
Search for Bible passages and other prayers
Be a Secret Admirer and let other users know that you are interested in them
Have a favorites list and a block list
Have access to other related Christian sites and to a Worship Center
Read posts on the message boards and see the calendar of events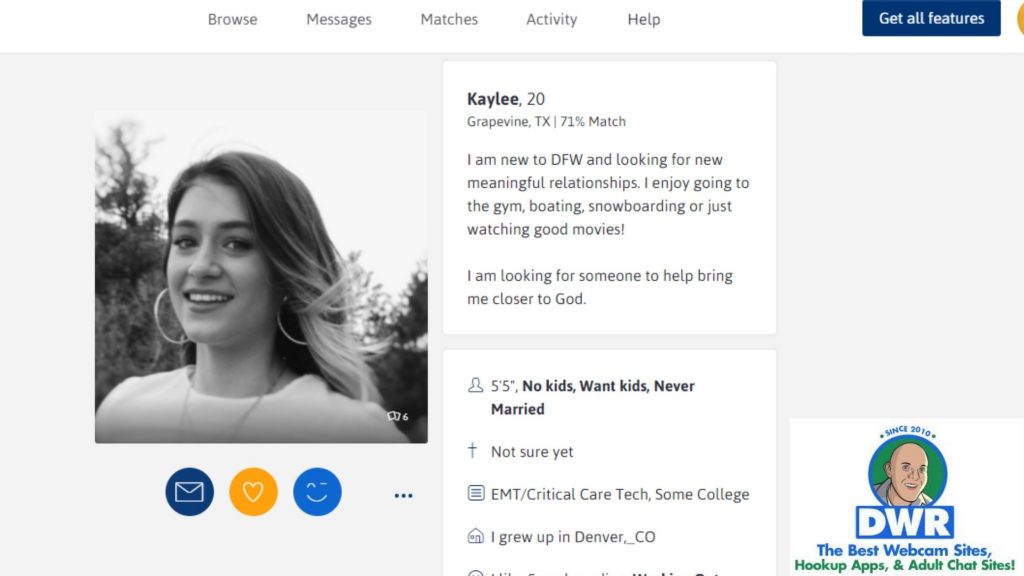 Once you subscribe to a paid membership you gain access to the following communication tools:
Send and receive emails
Use chat rooms and IM
Add messages on the message boards
ChristianMingle Costs and Prices for Membership Plans
This Christian dating site has very limited free membership features and hence you can see most of the users are opting out of the site. Here are the pricing plans for a paid membership at ChristianMingle.com:
1 month: $49.99
3 months: $34.99/month
6 months: $24.99/month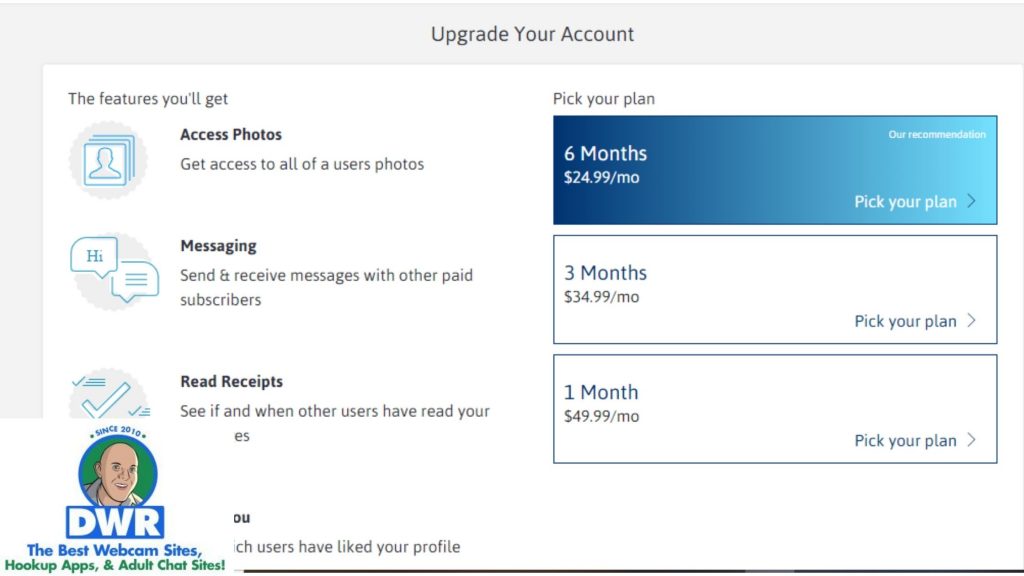 When compared to other Christian dating sites or even the best hookup sites, the prices at Christian Mingle are too dearer. Think twice before you actually spend at this old-fashioned dating site.
Sites Like ChristianMingle
The primary motto of Christian Mingle is "Find God's match for you", which may sound a little odd for an online dating service, but its founders claim this is a step forward that Christians took into using modern life tools in good ways.
It's really disgusting to learn that you have to pay at the site for sending messages to the people on the site. That said, scoring dates, Christian dates in particular at this site is really a hectic task. No wonder why people are turning towards hookup sites and sex webcam sites rather than trying out such sick dating sites.

This site is my current favorite site that serves best as an alternative to Christian Mingle. Although it isn't entirely a Christian dating site, you can find people looking for all sorts of relationships here. Thus, you can expect to see more singles online.
Unlike Christian Mingle, you do not have to pay anything in addition to avail of its benefits. Let us know your thoughts and Christian Mingle reviews in the comment section below.
Comments
comments