Joingy is a chat roulette site to talk with strangers online. Is it really worth your time? Find out here along with the features, members, prices, and other interesting things about this free adult chat site in our Joingy Review.
What is so special about the chat roulette site? It is as common as any other live cam site. However, the only difference it brings with it is that it allows you to meet a lot of random strangers online. This can be done either via chat or a cam chat.
These random video chat sites help you in meeting strangers online and add a lot more spice than you would otherwise not find in any of the dating or hookup sites. Most of all, they work entirely free.
Also, you get to meet hundreds of people at chat roulette and random chat sites. That's very uncommon in online dating sites. Well, Joingy is one of those chat roulette sites that works totally free for random strangers on the internet.
Find out whether this free adult chat site is safe to use or a scam in our elucidated Joingy Review below.
Joingy Overview: Just Another Mediocre Chat Roulette Site
Joingy isn't one of the typical random chat sites that you will find in recent times. It takes you back to the old times where webcam chat was introduced to people. That said, it hasn't got evolved since then.
Some nips and changes in the website design and layout would have made it better for us to use this shady free adult chat site. Well, Joingy isn't a legitimate random chat site but a phony site of Chat Random (review at the link).
Joingy.com has been in the industry for over seven years now. However, it failed to gain the traction of a wide range of users. The real bummer on this chat roulette site is that it doesn't have any registration process to follow. That said, it is filled with loads of scammers and catfishers.
Just like in Omegle (review at the link), users will have the choice to enter either random chat or cam chat for free at this chat roulette site. Nevertheless, it can never be a legitimate Omegle alternative.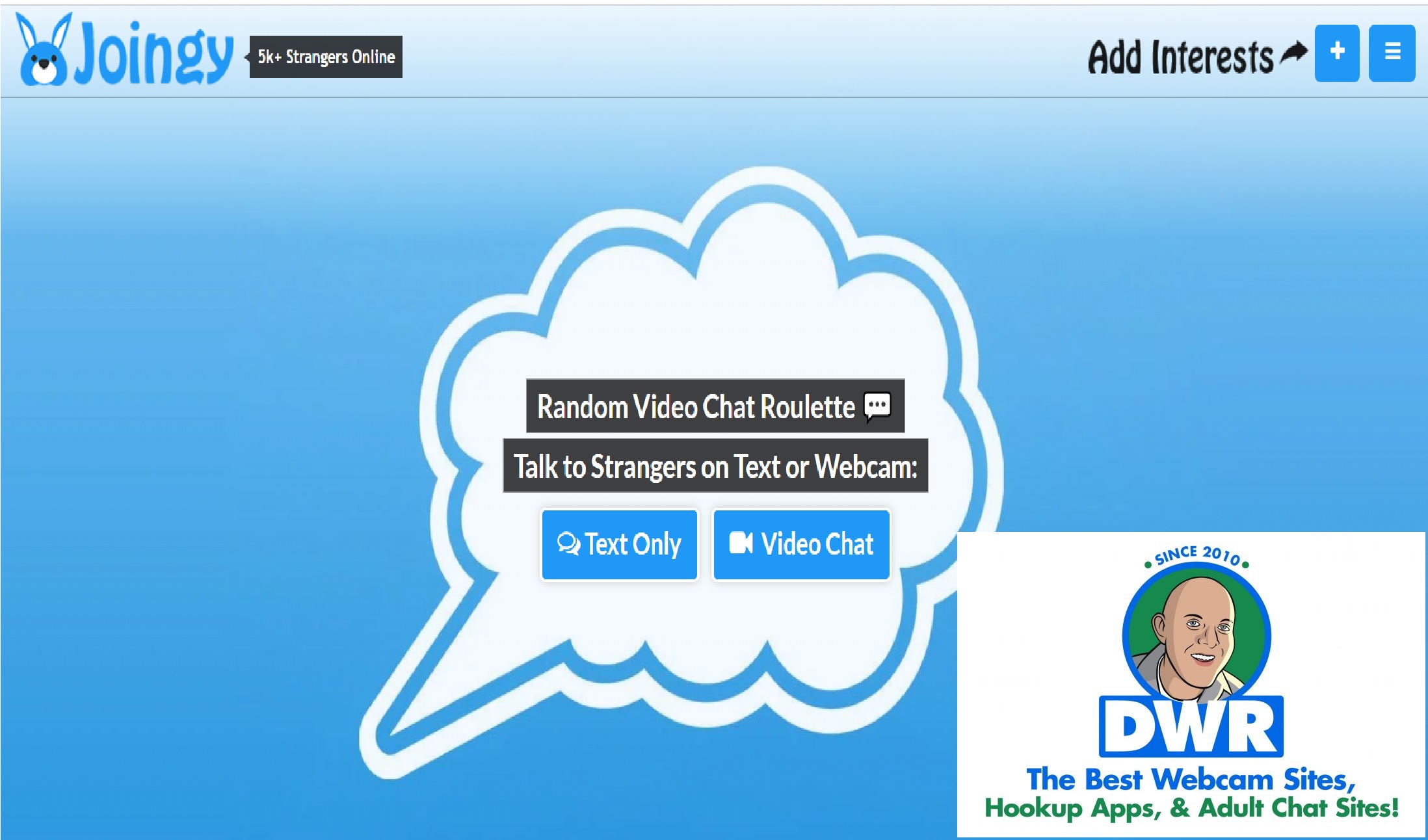 According to this free adult chat site, there will be as many as 5 thousand users online to have a random video chat. However, it's utterly false as the algorithm fails to connect you with one or two strangers online.
Although the site works free, it's a definite hard nut to find a random girl for cam chat. Also, you cannot trade pictures on this sick random chat site like how you could do on iSexyChat (review at the link).
As per the chat rules and disclaimer, Joingy doesn't entertain users under 13 years old to use their offerings. However, the lack of registration and safety measures will never stop anyone from using it. Thus, you can expect tons of underaged users to lurk on the site.
Joingy Overall Site Features
As said earlier there aren't any notable features at Joingy.com to get excited about. It doesn't have a lot to offer as Faceflow (review at the link). There's one feature called 'Interests' at Joingy that is yet to go live. No wonder it is following every footstep of Omegle.
Joingy Registration
There's no sign-up process available at Joingy. It resembles Fruzo in this case, as the latter doesn't have registrations on the site too. I truly wonder will there be any moderation team deployed on the site to handle flagged or reported users. Only God knows!
Special Chat Roulette Features
Again, this random chat site doesn't have a lot to offer us but random chat and a webcam chat. This simple yet free adult chat site only works on two interactive pages:
Random Chat Roulette
Roulette is a process by which the site's algorithm connects you with random strangers online for a chat. That said you cannot search for a particular user on the net but only talk with strangers who get connected.
Well, the 'Text Only' feature on the homepage will take you to talk with strangers via chat. Upon clicking on the tab, a blank screen will get opened where you will get connected to a random stranger, one at a time. Lucky if you get connected within few minutes.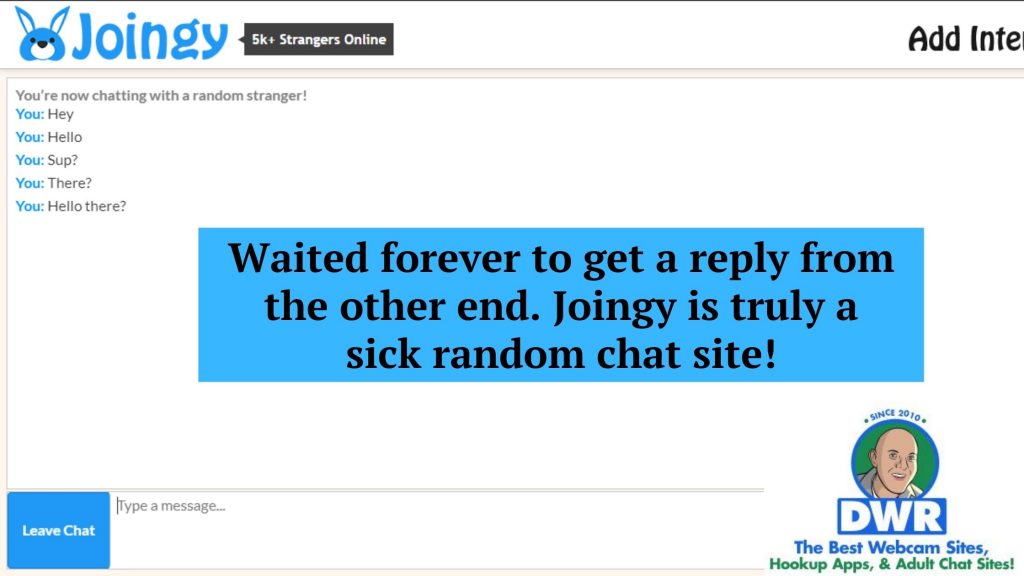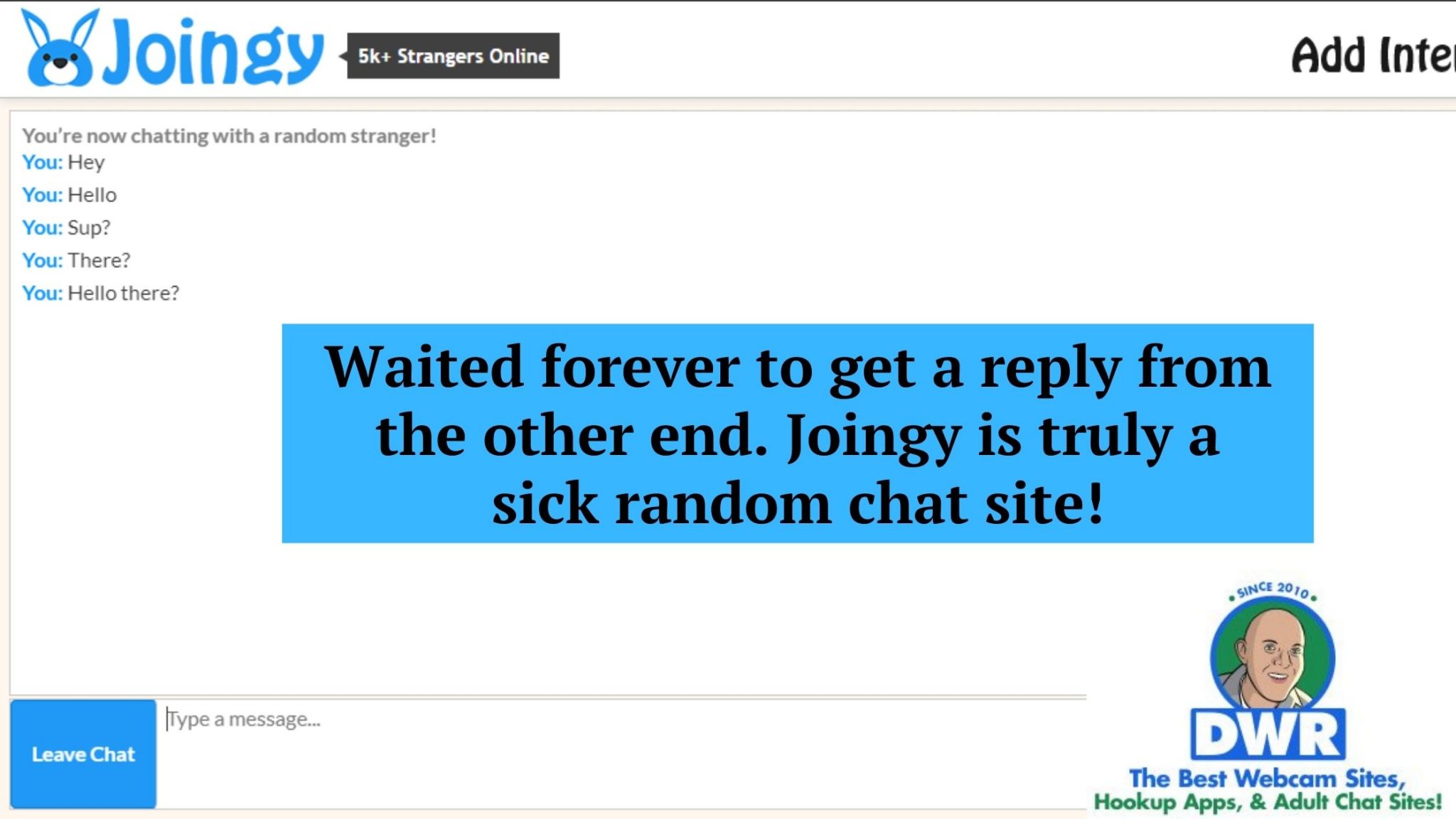 Once connected, you are welcome to start typing and have naughty conversations. The irony is that you will never get any reply back! Also, you cannot skip the current person and switch to another, as it takes eternally to connect with other people.
This chat screen is very blunt and you cannot send or receive any images or media through this. Sick!
Random Video Chat
Just like in Chat Random and Chatki (review at the link), you will have to turn your webcam on to have a fun cam chat with strangers online. The rules were the same for both text chat and video chat other than turning on your webcam.
Upon clicking the 'Video Chat' on the homepage, you will enter an adult chat room where you can see a random webcam on the left corner above your cam. However, you will only get connected to the pervy junks who are streaming naked or wanking their dicks off.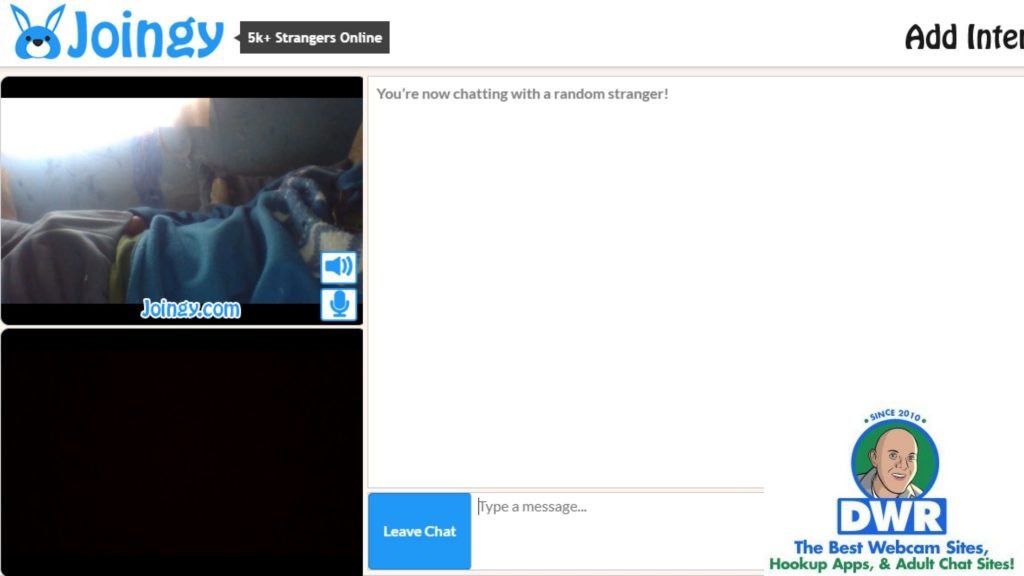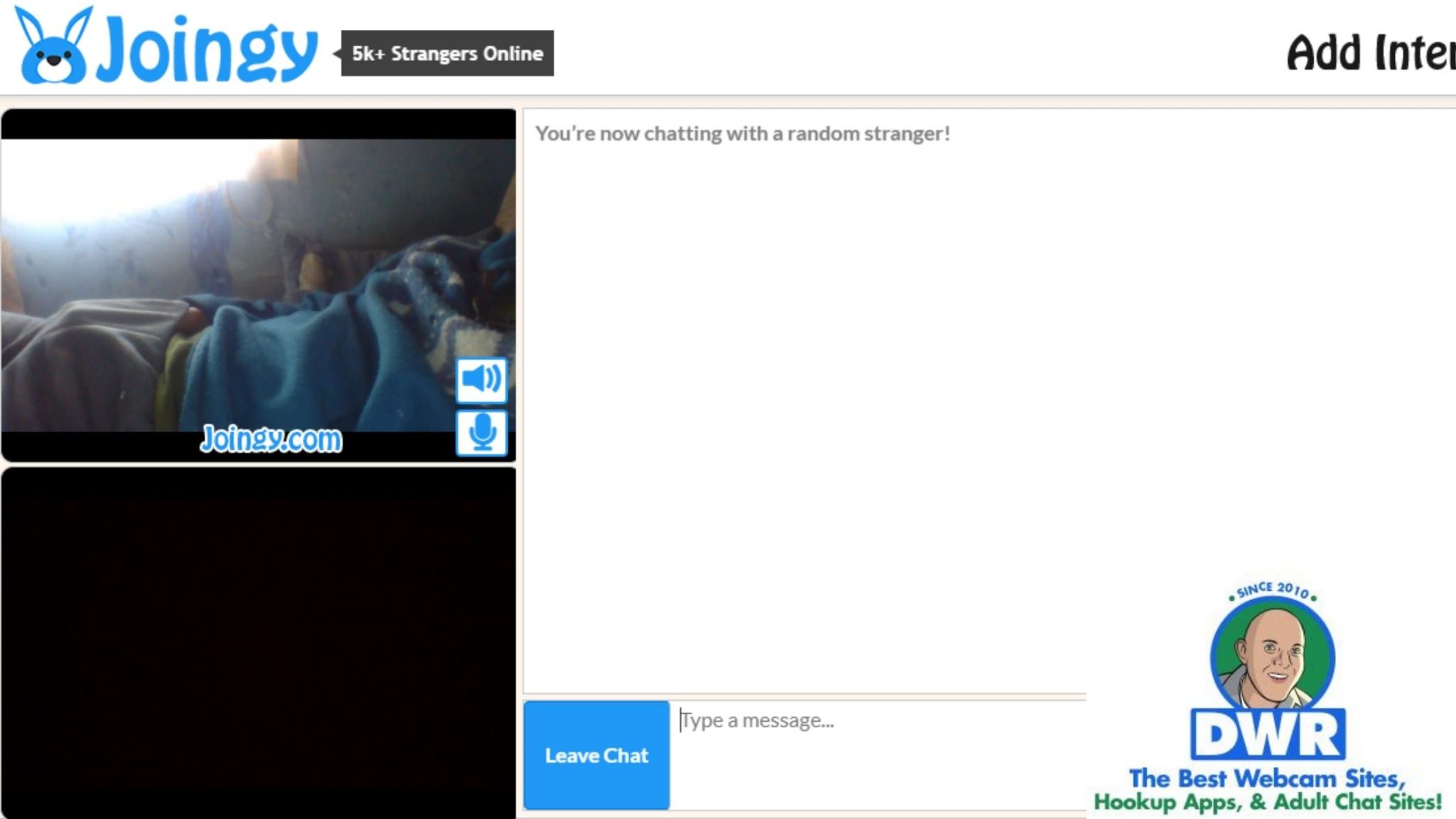 Joingy.com Costs For Membership
Probably the only takeaway from this sick random chat site is that you don't have to shell out a dollar to use their services. The site works totally free for all and you don't have to add any cards to talk with strangers.
However, you simply can't rely on this site for safe cam chat, unlike webcam sites. Cam sites like Stripchat.com are legitimate and 100% safe to use. You can switch among thousands of sexy cam girls for ultimate webcam chat and for totally free of cost.
Sites Like Joingy
Joingy isn't a mobile-friendly adult chat site. The application is still under process and may take a while to arrive for both Android and iOS users. Meanwhile, sites like MnogoChat are worth your time.
Unlike Jonigy, they can be accessed on the go through mobile devices and tablets. Well, if you are up for some real webcam chat, Stripchat and Livejasmin.com are your ideal platforms to visit.

Check out our honest take on Lollichat (review at the link).
Whatever said, if you are a newbie and truly wanted to see how chat roulette sites work, you can try Joingy for free. Also, leave your own Joingy review if you have been a member here.
Comments
comments