REAL PERSON

,

REAL REVIEWS

…

FINALLY! You have located 100% honest dating site reviews from Jason Lee's DatingWebsiteReview.net

So as you will notice we now cover a lot more than just making connections for romance but also more social and chat sites for adults! These are the categories of sites that most people are using these days and you can simply click on the category that interests you to see our experience using these types of adult chatting sites.

Thank you for choosing to visiting the most trusted source for online dating site reviews online! Over 10,000 people a month visit my website here at Jason Lee's Dating Website Reviews. They visit my site to evaluate and read about online dating sites and make more informed decisions on which dating sites are the best to join.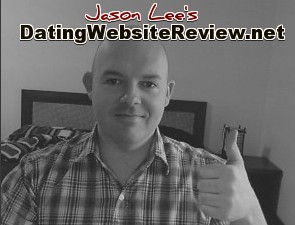 Why I started DatingWebsiteReview
It's pretty simple really! If you are like most of us you have tried online dating at least once or twice. Sadly though, the fact is only about 50% of people report having positive experience with online dating.
That sorta sucks, right?
In my eyes that was an opportunity. An opportunity to try to make things better by creating a place where people could leave actual (I MEAN REAL AND HONEST REVIEWS) user reviews for all the dating sites! This is my full-time business now and I spend over 40 hours a week researching and writing about online dating sites. I simply am out to help you make more informed decisions about which dating sites are the best and which ones to avoid! Let me be frank. The most value you can get here besides details on features and costs for memberships on all the top dating sites are the actual current and former member reviews; these are called aggregate reviews. On each review page we share a place for REAL past members to rank each site based on 7 metrics. These metrics reflect what REALLY matters to people when they join a dating site.
What you should know about DatingWebsiteReview.net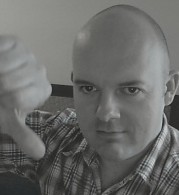 My reviews are always 100% honest! For just the best online dating sites I do try to maintain affiliate relationships. Therefore you should assume if you visit those links and choose to join that site that I will receive some compensation. This business model enables a dating site reviews PROFESSIONAL; someone like myself to work full-time reporting on the online dating industry.
However, unlike the vast majority of reviews sites we NEVER let our reviews be influenced by dating site companies! 99.99 % of sites like ours do the following unethical things.
A. Create fake fraudulent reviews to rank higher.
B. Bad mouth dating sites to increase their own site performance.
C. Work hand in hand with just the highest paying affiliate programs.
WE DO NONE OF THESE THINGS. The bottom line is this. Bad experiences suck and I want to help you avoid them when it comes to online dating.
Why
HONEST

dating site reviews are

SO

important.

Besides collecting and sharing real, 100% honest dating site reviews, my goal is to also share online dating advice that can help you avoid some common pitfalls. Most of all though, my hope is that as the collection of real reviews grows that more people will avoid online dating sites that are in my eyes, outright scams!

In my opinion, the most common mistake people make when they join a dating site is failing to first locate a REAL honest online dating review site.

THAT'S DATINGWEBSITEREVIEW.NET

What I discovered before I created DatingWebsiteReview.net was that there were hundreds of link farms and shady so-called reviews sites for online dating where people were hiding behind private domain names and claiming dating sites that offered them the highest kickbacks were the best online dating sites.

I thought that if one person were to put there reputation out there and brand their site around the their own identity as they researched and provided honest advice that people would respond well to that. So far I guess I was right. It's A LOT of work to stay on top of all the dating sites and online dating news but I enjoy doing it.
Honest dating site reviews can play a role in improving online dating sites overall.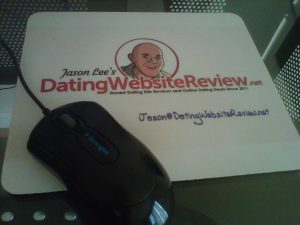 I think as the internet evolves the cream will rise to the top and more people will pay closer attention to reviews sites. Over time more people see which sites are honest and which sites are just looking to make a quick buck. We share all the facts about all the most commonly used dating sites and try to focus on just that–THE FACTS.
We also interview online dating execs and talk with singles to learn more about what they like and dislike about dating sites. For me this is part of the learning process to better understand what the industry is doing and what consumers are looking for. It's part of the job I created for myself. 
The problem with online dating sites as they currently exist.
There are so many new dating sites popping up each and every day that consumers are constantly getting duped! Dating sites that are intentionally choosing names close to those brands of the most well-known dating sites in order to confuse consumers. This is happening now more often than ever before.
Review site are in the dating site scam game!
Again, no different than shoddy dating sites, shady dating site reviews websites, also operated by unscrupulous webmasters, are writing up fake reviews and ranking these high on Google and other search engines while claiming TOTALLY SHITTY dating sites are worth joining when webmasters know full many of these sites are really ghost sites; meaning there is NO REAL VALUE to the the consumers.
Now, I am all for just stoning these shady webmasters if we can just round them up in one place, but in the meantime we all need a place where we can all out these shady online dating scams, fake dating profiles, and shady dating sites in general. As well discuss and REALLY rank the best online dating sites!
My point is simply this…
You can waste a lot of time if you sign up with the WRONG online dating site. However, if you take a little time to just read the latest reviews; reviews that we write here, this can save you loads of money.
So why wouldn't you stop what you are doing right now and save this site to your bookmarks and share it online?
Lots of people already have! (About 1000 regular readers and over 10,000 visitors a month now)
Jason Lee is active in the Online Dating Industry
So now that we've covered that I also am regularly active in the online dating blogosphere on all topics related to online dating.
You can regularly find guest articles written by me, Jason Lee at some of the top dating and relationship blogs online. I also do consulting relating to user experience and content / social media marketing for dating site companies.
Jason Lee with Marc Lesnick, organizer of iDate (Internet Dating Conference).
You may have also seen DatingWebsiteReview.net referenced as a source on the official blogs for some of the worlds largest dating sites. Online dating companies like eHarmony and world renowned Matchmakers like Patti Stanger have frequently also passed along my reviews to their readers.
Most recently I launched OnlineDatingBackgroundChecks.com, a reflection of my interest in helping to make online dating more safe for all. OnlineDatingBackgroundChecks.com is also known as DateCheckout; a great tool to get detailed, low-cost background checks specifically catered to the Online Dating Industry.

I've also been on a number of panels about a variety of issues relating to online dating and I attend online dating industry events on a regular basis to stay up to speed on the latest news and technology relating to the online dating industry.
Direct to consumer advice from Jason Lee
Want personalized help choosing an online dating site? I can do that too.
Remember, I review dating sites full-time so YES, by all means just drop me an email and I happy to give you my time and attention to suggest a dating site for you. I reply to ALL emails daily!

RonnyJasonLee@Gmail.com
The Top 2 Most Visited Pages at Jason Lee's DatingWebsiteReview.net
Apps – Best Dating Apps
Free Dating – Top Free Dating Sites
Comments
comments