If you enjoy watching cute-faced Japanese cam girls live, then DxLive is a great place to start. DxLive.com is a Japanese sex cam site to watch beautiful cam models and next door amateurs strip naked and sex chat.
DxLive has more than 47,000 XXX cam girls registered and available for live porn shows. They have a perfect blend of professional sex cam girls and amateur models who have a passion for webcam sex and try naughty things with adult cam members.
Initially, these Japanese live sex cams were only for Japanese adults and Asians because of the language. Over the last few years, they sorted out the hurdle, and it now has excellent translation tools to chat with hot Japanese chicks.
Is DxLive com the ultimate destination for Japanese and Asian sex cam lovers? Check out the in-depth DxLive reviews freshly updated with new features and prices.
DxLive Analysis & Breakdown: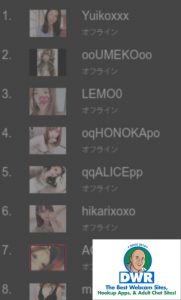 First things first, DxLive's website structure is a bit complicated compared to other sex cam sites. That said, it has both the Japanese version and English version of website content.
Thankfully, it saves our time translating and get into sex cam models and their profiles. Not many webcam sites have translating features made perfect for cam girls.
Guest members can still watch free sex cam shows without registering their profiles. Nonetheless, the online members' count is a worrying sign for webcam sex members.
The last time we checked, it shows 74 girls online and 30+ girls on private sessions. It makes you rethink the 47K registered members at DxLive.com. Nonetheless, it got some free Asian webcam models to talk and sext online.
DxLive Highlights:
Registration
Adults (18+) can sign up here by entering the necessary details like username, email id, password, profile information, interests, etc. Users can choose their payment plans and the number of credits/points they want to purchase while registering.
There are two logins available at dxlive com. First, members logins for adults who love webcam porn, and second, ladies logins for models who perform in this XXX Japanese live porn site.

Online Members
The homepage features some of the best Asian sex models based on popularity, experience, sex toys, and microphone. You can pick Japanese cam girls who speak English as well.
We could have enjoyed a better thumbnail view as the current theme looks very small compared to other Asian sex cam sites. For instance, take a good look at the chaturbate (review at the link) cam site. It got more sex cam girls than dxlive but with a perfect presentation.
Model Reviews
DxLive com has a reviewing system that's been working for ages now. If you don't know where to start, you can always check the models with reviews and see which one of them could suit your sexual needs.
Other live porn sites switched from reviews to ratings, while dx live keeps it active till now. That's the way Japanese sex cam members prefer it.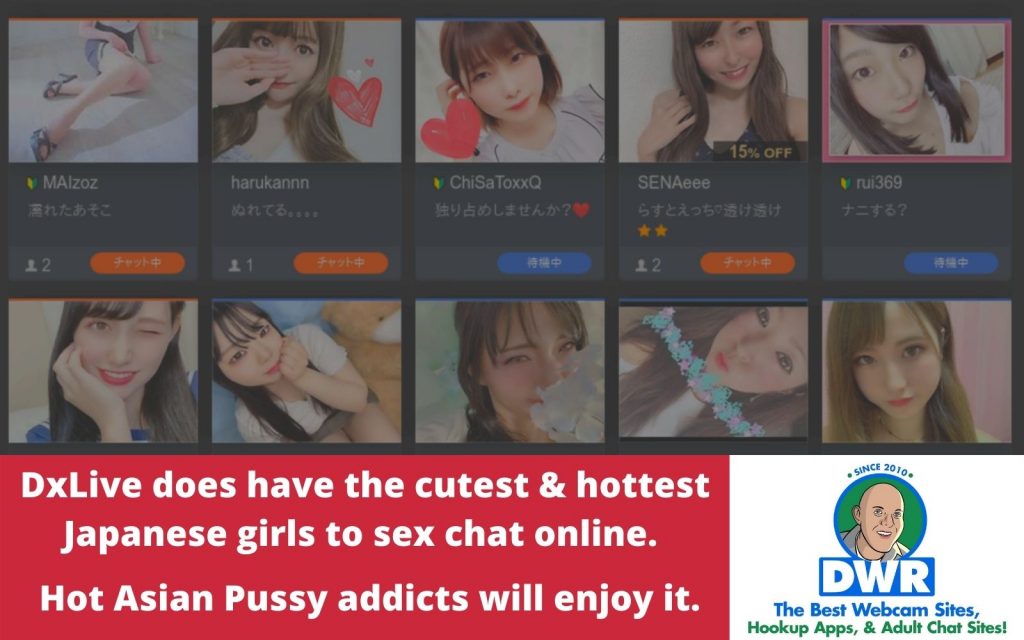 Quality of Models
Only a small list of Japanese porn models speak English. If you watch their sex cams, the quality is exceptional, and sometimes you don't have to worry about the language part so much. By the way, does moaning require any language? I think you got it.
Most hot Japanese pussies love to play the long game and don't just jump into their sex cams and ask them to strip naked and play with tits. That's a bit too much to expect from any cam models. I enjoyed watching Japanese live cam girls doing the hentai sex on cams.
DxLive's Membership Plans:
Pricing at dxlive com is pretty long, and they have points for almost the best things to enjoy on sex cams. However, the good news is, they are giving away 10 minutes of free sex cam shows from the best models. That's a welcoming move.
Here's how dx live pricing looks,
50$ – 25 points
100$ – 50 points
200$ – 110 points
300$ – 170 points
Want to peek into Japanese private sex cams? It costs 1.2 points per minute. For sexting with them, it costs 1.2 points per minute too. The prices are a bit on the higher side, and here is a quick fact, Japanese adults spend double the amount on gifts compared to private sex cams.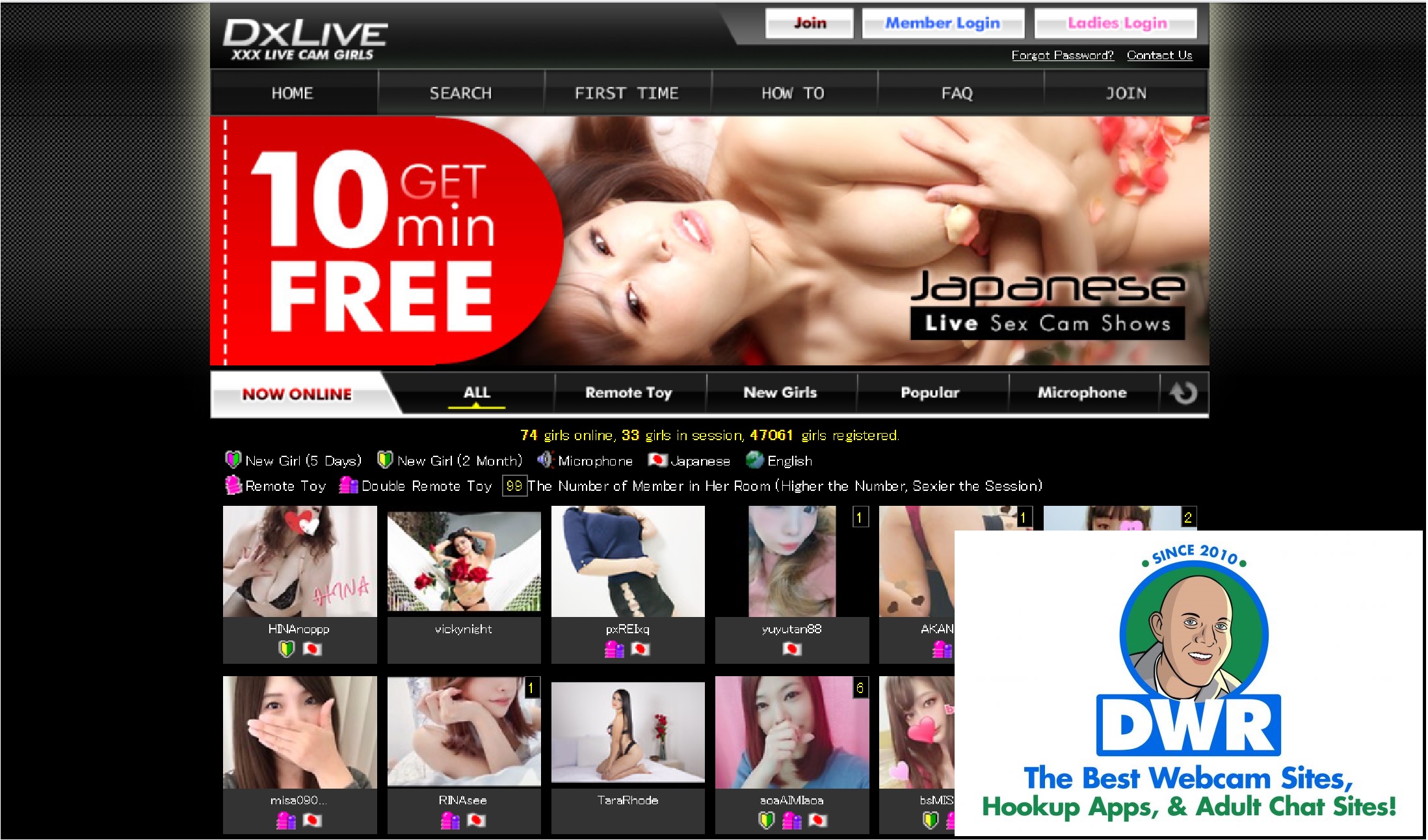 Gifts:
We can find extravagant gifts on Japanese cam sites and more than 150+ different types of online presents available. Take a look at some of the gift categories below,
Inner wears & Underwears
Cosplay fits
Adult sex toys
Makeup accessories
Fashion goods
Food
D2Pass:
One way or the other, you will stumble upon this term called D2Pass from dxlive.com. It's a unique pass for successfully registered members to access other Japanese adult sites tied with dxlive. Users can access those adult sites with the same credentials they created on DxLive.com.
Sites Like DxLive.com:
For a better user interface and online girls count, here are some alternatives to dxlive that work wonders. LiveJasmin & StripChat (review at the links) has 2500+ cam girls streaming their naked bodies online every minute.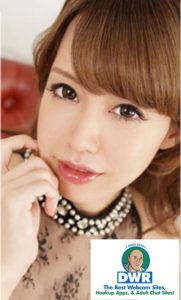 The good thing about these two cam sites is, they got Asian cam models such as Filipina pussy, Chinese milf, & Japanese cam girls who speak English.
Also, DxLive.com didn't have HD sex cams in good numbers. So, that's a letdown for Asian sex cam addicts.
"DxLive is one of the oldest Japanese live sex cams with an outdated theme." – Jason.
DxLive.com Reviews Verdict:
DxLive.com is still my go-to place for watching live Japanese porn girls. However, it could be more user-friendly if they can revamp their website design, integrated HD cams & mobile-friendly sex shows.
Nonetheless, sites like LiveJasmin.com are great picks for watching Pinay pussy, naked Asian girls, shemales cum on feet, and couples streaming ass to pussy cam shows for free.
Overall, DxLive could have been a better place for watching free Asian webcam sex shows, and we have to admit that.

Who knows, if they can spice up some variety in Asian cam models and resolve some technical glitches, they can give a comeback. Here's a bonus, watch some of the sexiest Asians featuring on our hottest live cam girls article.
Comments
comments