WELCOME! 
FTC Compliance Statement from Jason Lee's DatingWebsiteReview.net
Dear Visitors….
In accordance with Federal Trade Commission Requirements we want to make sure ALL VISITORS are aware that we receive payment from the vast majority of dating site operators when visitors on this decide to join dating sites from this website.
Our dating reviews are always honest and forthright and represent our opinions. You will also note that the editor of this site has ownership interest in network of sites called the Friends Date Network. Reviews for those sites also have additional disclaimers.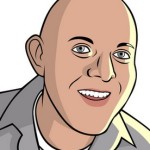 According to FTC guidelines this message is supposed to be shared prominently on any site that earns income via affiliate business relationships.  Unlike most sites which continue to simply ignore federal laws (many of which are high in search rank I might add) we, on the other hand want to make sure you as a consumer are fully aware of this relationship and are more  informed in-every-way so that you can truly make a decision with all of the information.
http://www.ftc.gov/os/2013/03/130312dotcomdisclosures.pdf.
Please also see our privacy policy above as well.
Thank you for choosing Jason Lee's dating site reviews to stay informed on about all the best online dating sites! 
State of the Online Dating Scene
These days there are literally thousands of online dating sites. There is something for everyone when it comes to online dating; every niche and/or lifestyle has a dating site.
However, many of these sites seriously though fall short of reasonable expectations. We think that as a consumer, you should be able to expect at least some minimum level of value on any premium dating site, regardless of which site you choose to join. There are a wide variety of issues people commonly run into these days with online dating sites. This varies from too few members in their immediate area to what many might say constitutes an outright scam. Things like intentionally created and placed fake dating profiles and re-billing after you have clearly cancelled your membership still run rampant in the industry. This is just the sort of thing that we report on and what we hop to help you avoid. We are here to help you avoid the pitfalls and guide you along your way of getting the most out of online dating!
Welcome to Jason Lee's dating site reviews! Our goal is to be considered the authority on the subject of dating site reviews. We are gradually earning that reputation as a trusted source for online dating tips and as that go-to place to go for online dating discount codes, coupon codes, and free trials; as well an honest resource for straightforward dating site reviews.
Thank you for visiting!
J~
Some of the most popular content lately…
Your trusted source for honest dating site reviews since 2011!
Jason Lee's DatingWebsiteReview.net