Which free dating sites are the best?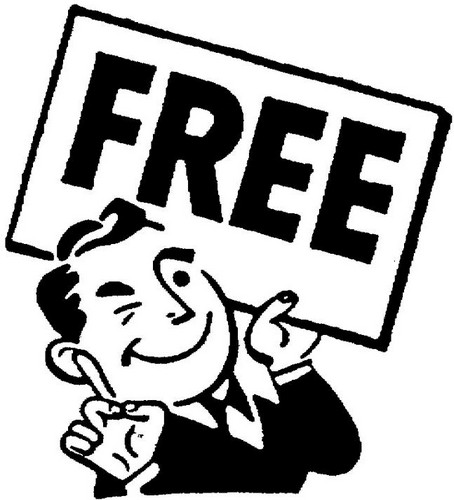 Welcome to our reviews of the best free dating sites for 2015!
This exhaustive look into the world of completely free dating sites follows these guidelines.
A. We are not including apps. You can read our dating app reviews here. However, realize most apps do have fees associated with them or will, unless they follow a completely free business model.
B. We are not including sites that have limitations at all. The means dating sites with things like timers or any restriction on feature usage are excluded. To be on this closely monitored lists you have to be a 100% free dating site, no exceptions. No if, no and's, and no but's' all those considered in the reviews table below are totally free dating sites.
C. We do not add free niche dating sites. Niche dating site are just that, they exclude large amounts of singles.Find free dating sites that are niche reviews under the niches on our main navigation tab.
That being said let's get down to it. If you have visited DatingWebsiteReview.net before than you already know we have a unique approach to dating site reviews.
We first focus on aggregate real past users.
We provide each visitor an opportunity to leave 1 review per page, per IP. This deters fraudulent reviews.
Then after we share the aggregate rating from past users of the free dating sites we share our editor opinion.
This is the best method to ensure that our reviews are as useful as possible to our readers. Under the free dating site reviews you will often also find additional remarks. These are meant to again provide you with the best and most up to date guidance on which free dating sites are the best.
Top 10 Best Free Online Dating Sites
| Completely free dating sites | Editor reviews conclusions | Visit the site | Is the site Completely, 100% totally free? YES/NO |
| --- | --- | --- | --- |
| Pof.com reviews | Most members, best free dating app, and fastest growing free dating site globally. The king of free dating. | | Yes |
| DateHookup.com reviews | Strong mobile functionality from a free dating site. | | Yes |
| OkCupid.com reviews | Great search features | | Yes |
| ConnectingSingles.com reviews | Too much functionality makes the site a bit of a maze but they are getting more users than ever before going into 2015. | | Yes |
| BookOfMatches reviews | Aged database and a once popular free dating site that has fallen in the ranks. | | Yes |
| WebDate.com reviews | UK heavy membership and a good free dating experience both on desktop and mobile. | | Yes |
| Passions Network reviews | Got a facelift in 2014 that may help reinvigorate the once popular free singles sites they offer. | | Yes |
| Mingle2 reviews | An up and coming free dating site but still far down the list of the top free dating sites. | | Yes |
| MiuMeet reviews | Mostly focuses on mobile, a lot fewer members than the largest free dating sites. | | Yes |
| Saucydates.com reviews | Also too few members in the U.S. but slowly that is changing. | | Yes |
Here is also a short list of other free dating sites that are a total waste of time or have issues with bad user experience: a. heart2heart.com b. soulmatefind.com c. lets101.com d. 2busy2date.com e. Matchopolis.com f. FlirtHut.com Editor Conclusions:
As far as the best free dating sites for college students we would have to that would be POF (review at that link)
The best free dating sites for hooking up is DateHookup.com (review at that link)
Lastly, with respect to the best free dating sites for mature singles that has to go to OkCupid (reviews at that link)
Also here is a free trial to Match.com – completely free, you should REALLY compare the user experience on a premium dating site to the free sites because you will find that the engagement level makes for ALOT more responses. 
Comments
comments