LuvFree is one of the free online dating sites and social communities that gather singles around. Here we are running down an exclusive Luvfree review. Learn more about the overall features, members, prices, and other interesting things about this free dating site.
Internet dating has taken the world by storm, to say the least. Nearly 60% of the singles have tried online dating, especially in this pandemic. That tells you there are more choices than ever when it comes to picking the right dating site for you.
Adversely, not all dating sites are created equal. As many online dating platforms took advantage of the popularity it got to make some profit, you will get to see many of them forcing you to pay stacks of money to chat with someone.
Whereas, some dating sites are totally filled with fake users with the aim of swindling people.
Well, let's talk about a dating site that works totally free, Luvfree. As the name states, you can find your love for 100% free on this online dating site. Find out whether the site is reliable to meet potential partners or it is just another dating site to waste your time in our comprehensive Luvfree review.
It's always hard for us to find one good and free dating site that combats fake users – Jason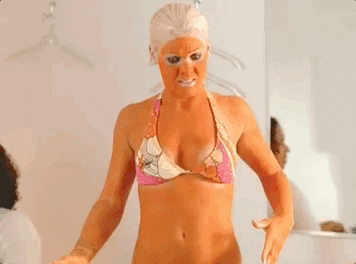 LuvFree Introduction and Overview
LuvFree is a completely free online dating site and social community started in 2007. Along with free dating services, it has fun activities like image sharing, blogs, forums, and chat rooms on the site. However, you may find it hard to find these features on the site with its poor, outdated design.
The best part about this site is that users can search for the profiles on the site without joining. By clicking on the 'Quick Search' on the homepage, you can see singles on the site. However, there is a very less number of users signed up at Luvfree.com.
The site claims that the user pool of Luv Free is below 20 thousand, which is very less for any dating site. The majority of these are from Russia and the Philippines. If you are specifically for slender American girls, you can overlook LuvFree as they don't have any.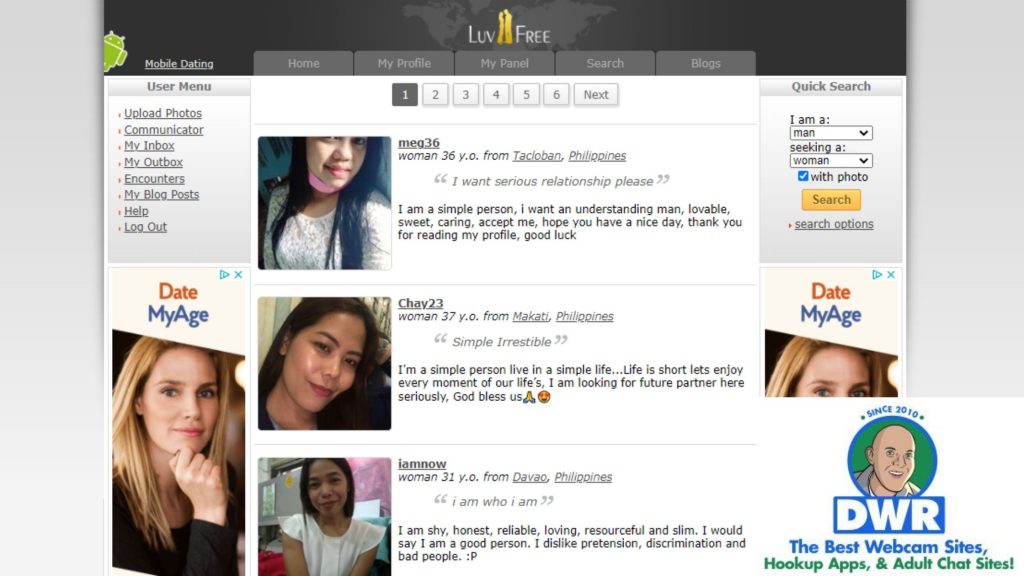 Since the site is completely free, this free online dating site derives most of its profit from advertisements. Thus you can see the cluttered website filled with unwanted adverts everywhere. All the advertisements on the site are intrusive and will bombard the users.
The LuvFree dating site tries to imitate ConnectingSingles, the other 100% free dating site in offering chat rooms, blogs, forums, and image sharing options. Learn more about Connecting Singles review here.
Luv Free Signup Process
The signup process at Luvfree.com may take up several minutes of your time. By clicking on the 'Join Now' tab on the main page, you can initiate the signup process at this free dating site. At the bottom of the homepage, the registration form will appear.
Firstly, you will be asked to enter basic details like username, gender, country, state, zip code, date of birth, a valid email address, and password. Along with these, you must write a profile headline and a short bio of yourself with a minimum of 150 characters.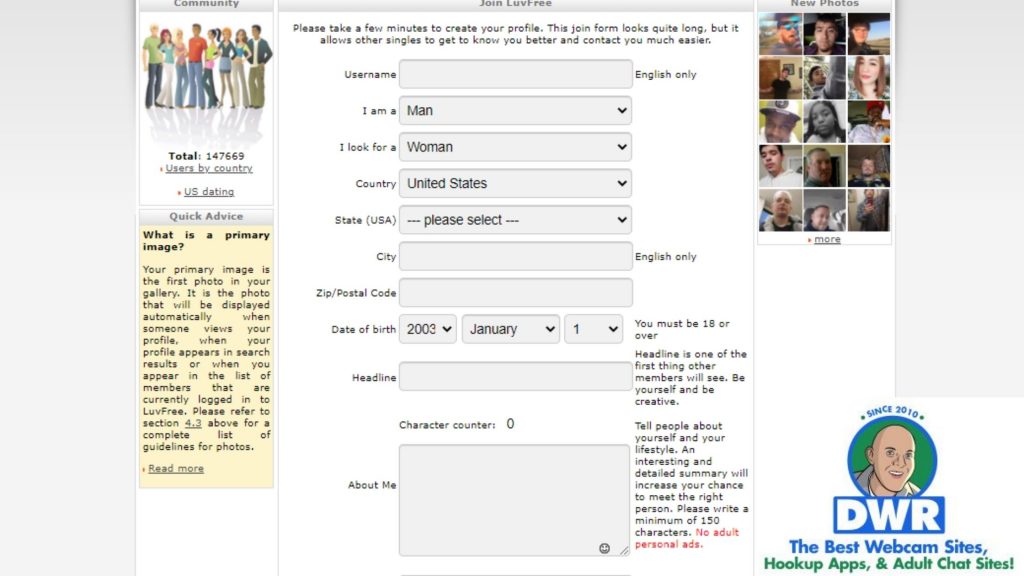 After clicking on the 'Add Profile' you must verify your email address by clicking on the confirmation link received in the inbox. Later, you must add a profile picture of yours to get started. It's not done yet! You will have to wait for at least 24 hours for your profile to get activated. Pathetic!
Meanwhile, you can waste your time browsing through lame blogs and single profiles. However, you can't be sure whether your account will get activated or not. If not, you can start this monotonous process again.
LuvFree Overall Site Features
Luvfree doesn't have any interesting features that are lacking on mainstream dating sites. It follows a pretty old-fashioned dating pattern with a very clustered website design. The layout of this free dating site resembles an ordinary forum site where you will find chat archives.
However features like commenting on profiles, sending virtual kisses (flirts on other hookup sites), and a friend list will make you think as a special media platform. However, a lot of improvements have to be made on the site to make it more user-friendly.
Here are the basic features that Luv Free offers:
Quick Search/Search – It enables the users to browse through the singles profiles on the site. You can filter the results based on the age range, ethnicity, country, zip code, and purpose (relationship, casual, marriage, etc). This is absolutely free and can access even without logging in.
Messaging – The LuvFree messaging feature is old school. The functionality is the same as the standard email system. Although the messaging feature is free, there's no particular tab on the site to keep track of your messages or matches.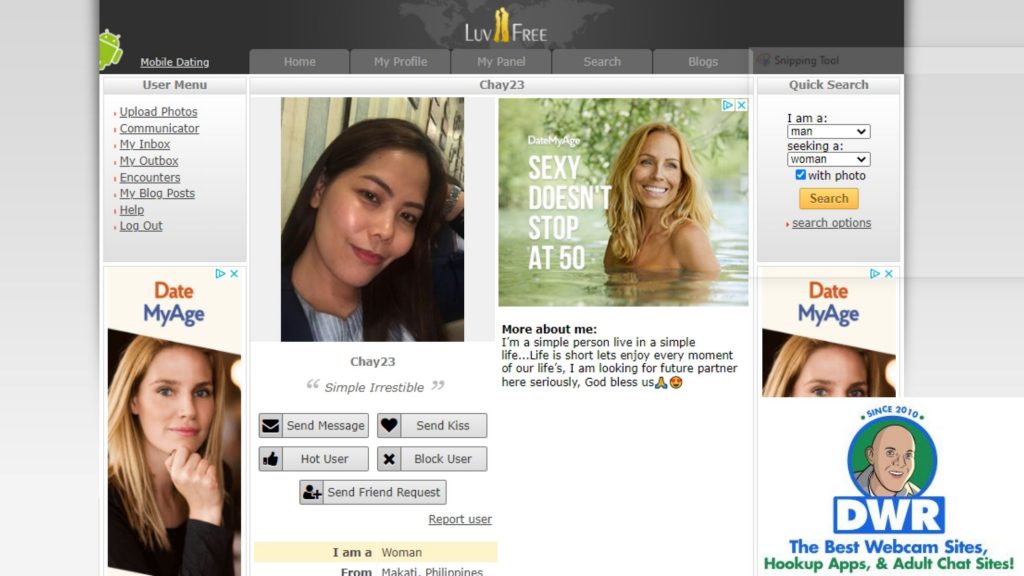 Send Kiss – This works the same as sending flirts on other online dating sites. It will notify the profile that you're interested in them. Another feature 'Hot User' also serves the same purpose and marks your interest in the profile.
Blogs – The blog page on the site enables users to share their personal experiences and what they have on their minds. This is very unlikely of a dating site.
LuvFree.com Costs for Paid Subscription
As said earlier, the site is a completely free online dating site with no hidden charges or subscriptions. You need not add your credit/debit card here. All the features can be accessed free of cost. Since there are very few active users on the site compared to other best hookup sites, finding your potential partner may be difficult here.
Another biggest setback is that Luv Free blocks users from certain countries that have been identified as a place with too many spammers. This results in finding no users in a particular location.
Sites Like LuvFree
Any mediocre dating site with reasonably good features will make a good alternative for LuvFree.com. Since it doesn't serve as an ideal platform to get conversations going, the monthly visitors are very low. Despite putting a lot of effort into weeding out fake profiles, it failed to attract genuine members.
Poor user interface and lack of potential features might be the reason. Instead of Luvfree, try this site as it has thousands of singles from different parts of the world. Unlike in Luvfree, you need not wait for hours to get your account activated. Just follow the simple signup steps and you're good to go.

The other best thing about this site is that you can have the luxury of watching alluring live sex cams for free. Yeah, just like you do watch at Stripchat.com. Quality is not compromised and so the fun!
Leave your own Luvfree reviews if you have been a member at Luvfree lately.
Comments
comments