Launched in 2009, Omegle is one of the oldest names in the world of stranger chat. The primary idea behind developing it was to connect strangers from all over the world. The issue with chat sites like omegle are obvious but we will go over them anyway and in more detail than most from the aspects of adult omegle like sites.
However, today, the only intent of using Omegle is adult chat. For the past few years, Omegle has been associated with several raging controversies.
Therefore, one thing is for sure. You cannot expect a safe chatting experience here. Stay with me as I reveal the shocking facts about Omegle. Furthermore, I will share some safe Omegle alternatives.
Omegle: A Brief History
Leif K-Brooks, an 18-year-old American guy created Omegle. It started off as a text-based service that paired people randomly. In no time, this random chat platform shot to fame gaining more than millions of members.
Soon, the Omegle video feature was introduced which could connect two people miles away via webcams. At any time of the day, you can find over 30,000 members online.
Curious teenagers looking for ways to meet and talk to strangers end up on Omegle. And sure, it is great to make new friends from different walks of life. However, is that really what happens on a random chat site?
Let me be blunt and tell you that the whole concept of "talk with strangers" is on shaky ground. Omegle is far from safe because of the alarming number of predators here.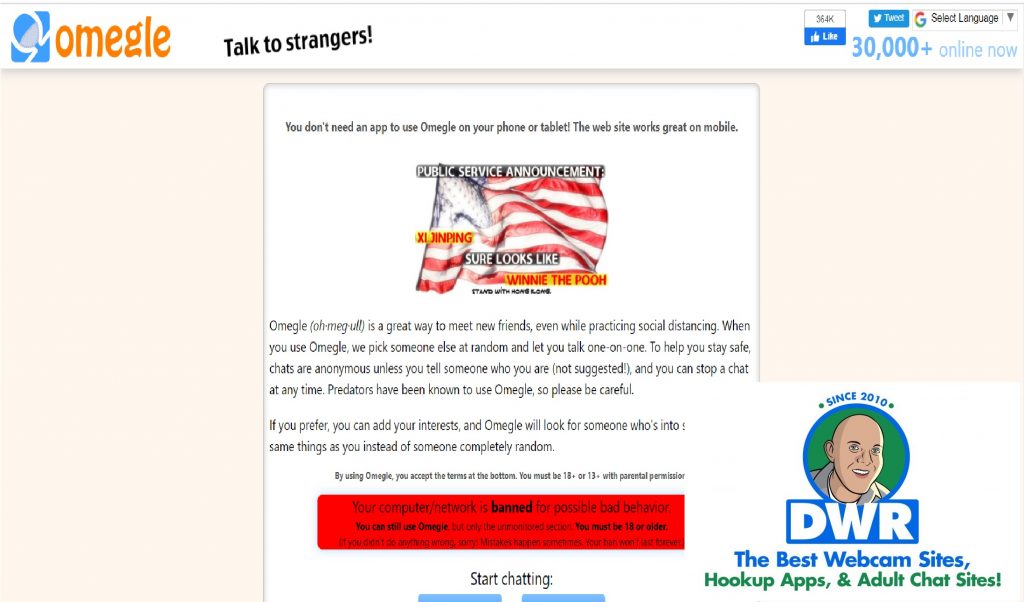 Omegle often misspelled as omegal and omegel is a threat not just to teens but also to adults. The anonymous nature of stranger chat websites is the number one reason for cyberbullying, catfishing, and blackmailing.
There are many random chat sites that imitate Omegle. ChatAlternative is one of them but it too has the same flaws. Other sites like omegle but with age verification are those to consider.
Therefore, if you want to keep yourself safe, it is advisable to elude sites like omegle.
Key Features, Site Interface & Navigation:
Omegle has a simple interface and there are not too many tabs or functionalities. As expected, there is no need to register and you can utilize both the text and video chat features free of cost.
You can begin a conversation with a stranger by clicking on text or video as per your preference. If you want to talk about a particular topic, you get the option of adding your interests. The algorithm will match you with someone who is into the same things as you.
Likewise, college students can use a special feature. Omegle lets students from a particular college or university interact with each other. All you have to do is enter your college's official email address.
Spy mode: 
People usually use the spy mode to break the ice. Here, a person will ask a question that you and a stranger will have to answer. The stranger who gives the question can view your discussion but cannot be a part of it.
Random Video Chat:
This is the riskiest section and here is where all of the dicey activities happen. Because the video chats are not moderated, you will encounter graphic stuff frequently.
To put it simply, perverts and horny men are always on the hunt for harassing unsuspecting members. Beware, once you enter a cam chat, you will witness the sight of dicks every few seconds.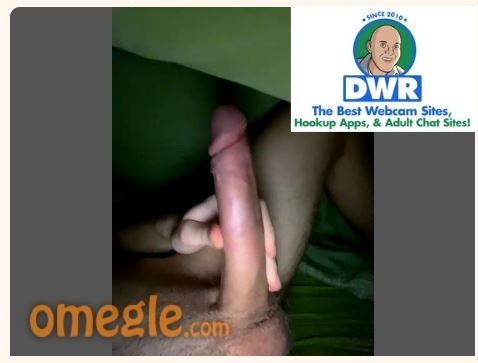 It would be better to stick to the "text" section if you don't want to go through the trauma of watching tons of cocks. However, there is nothing remotely close to fun here.
At times, you might find someone interesting, but sadly, the conversations don't last long. Moreover, you know nothing about the person you are talking to.
Adult Chat Rooms Are Rip-offs
There is so much going wrong with Omegle. First, the cringe cams of random dudes flaunting dicks but that is not all. There is lots of redirection to shady affiliate sites that steal your private data.
Likewise, you will also find some links direct you to the cloned versions of adult cam sites. This is just a cheap marketing ploy that many shoddy chat sites use.
Omegle sends you to a site called cute cams which is actually a duplicate of Streamate (review at the link).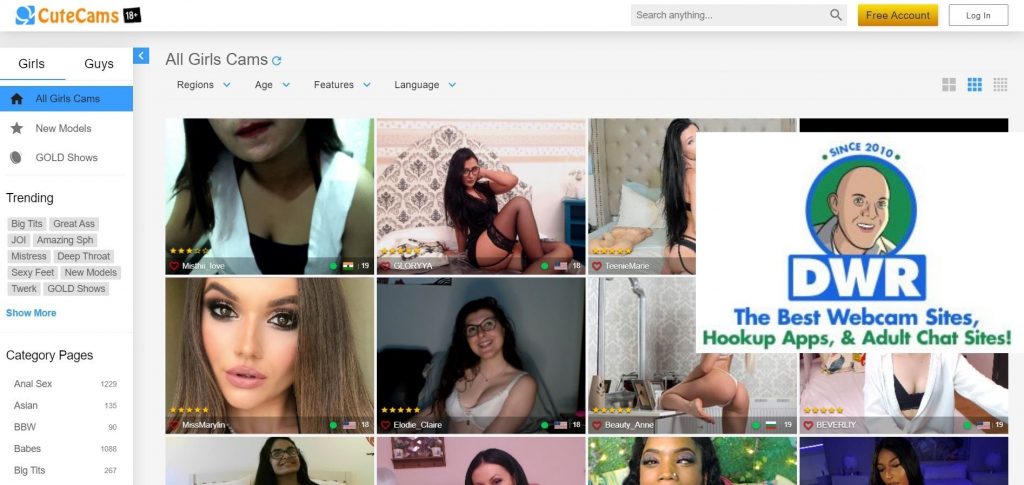 All things considered, Omeagle is not a reliable site whether you are looking for friends or naughty chats.
Sites Like Omegle:
It is no surprise that stranger chat sites are flourishing by preying upon vulnerable people. In fact, Flingster and Chatrandom (reviews at the link) are the most notorious ones when it comes to sexual offenders and hackers.
All these sites like Omegle are only good at one thing-deceiving people. Thus, you should realize that only secure adult cam sites will offer you a genuine adult chat experience.
Verdict: Is Omegle Safe?
I went through tons of reviews posted by parents. All of them talk about how vulnerable minors are accessing this site and just the thought of it scares me.
As long as you are on this random chat platform, the chances of running into catfishers and scammers are very high. Therefore, I could not find one good reason why anyone should use Omegele.

Look man, the best thing you can do is ditch such chat roulette sites. I mean, are you really into wackos flashing their meat rods?
So it is time you try Omegle alternatives that are safe and authentic. Thousands of beautiful cam girls are ready to offer dirty video chat at Streamate.com.
These flirty chicks are going way and beyond to please their audience.
Now you know Omegle is not the place to expect adult talks so you should leave it in the dust.
Btw, I recently documented complete reviews of Chatiw and AdultChat.net that you check out.
Comments
comments