What is Hinge & How Does Hinge Work?
The online dating app Hinge, started around the same time as Tinder in 2012 and worked similar to Tinder's swiping feature, but Hinge focused more on Facebook friends of friends. Later through years of re-designs and re-structures, Hinge now rebranded itself as an online dating application for youngsters by showing matches based on interests and preferences. However, Hinge markets itself interestingly by stating "The app is designed to be deleted". It claims to be a real-world successful dating application with its new improved algorithms that help in the increase in conversion rates of long term relationships.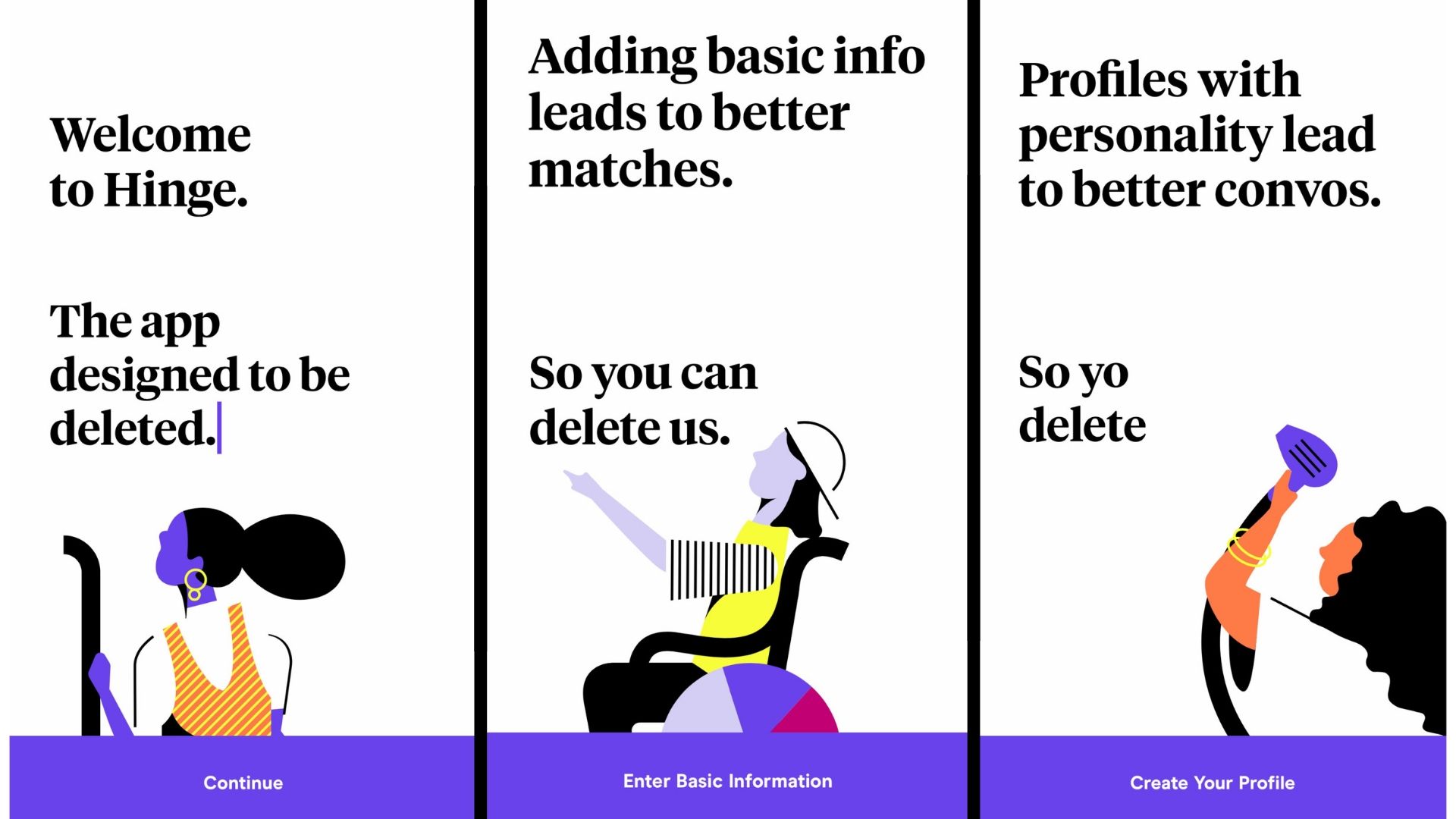 Signing Up Steps:
New users on Hinge can Sign Up using Facebook or Mobile Number. While you choose Mobile number for Signing Up, Hinge verifies the number with an OTP.

Once the Mobile number is verified, click on "Create a new Account". You would be asked to fill in a few Personal details either Manually or again by linking Facebook.

If you are opting Facebook Pre-Fill, the necessary details (Name, Age, HomeTown and Photos) would be collected from your Facebook account. Hinge doesn't post anything on your Facebook.

If you opt for Manual Fill, Basic details like Name, Date of Birth, Email Id would be collected.

This is followed by manual or auto-detected filling of Location.

Few more details on yourself – Height, Gender, Ethnicity, Kids, Family Plans, Drinking, Smoking, Marijuana and Drugs habits.

You need to upload 6 pictures to your Hinge account.

You would be required to answer at least 3 questions which will speak about your personality.

And you are done with account creation, you can now view profiles to Like or X on.
If you have missed filling any of the above details and the Profile Completion is less than 100%, then you would not be allowed to like any profile activities or X any profile. Once your profile is 100% complete, you are ready to dive in by utilizing the app features profoundly.
By default, for a free account on Hinge, you would be shown profiles based on your preferences on Age, Maximum Distance, Ethnicity and Religion. More preferences can be added if the service is upgraded at a premium.
Top 5 features on Hinge:
1. Hinge works differently – There is no swiping functionality. If you like someone, you need to like their activities, which includes – Pre pictures, questions they have answered about themselves, not just the profile. This is a way in which you would be matched to the most preferred profile based on your activities and personalities.
If you do not like a profile, simply Click on X.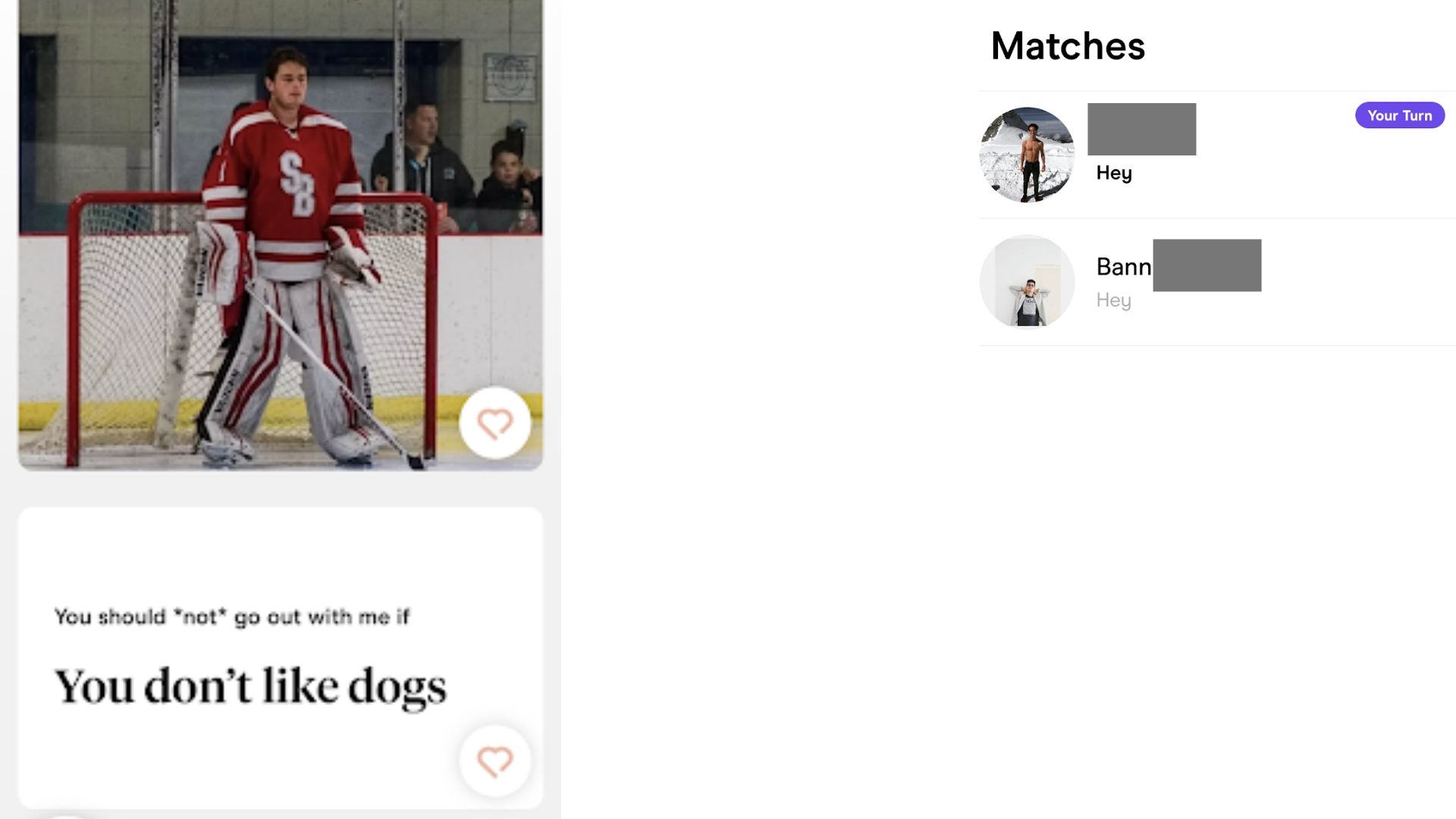 2. Your Turn. The hinge app has innovated the concept of showing unread messages as "Your Turn", which means you have got a reply from the user and now it's your turn to respond back. This will not go off unless you have responded. In order to avoid Ghosting Hinge have accommodated this feature into the app. Surely it is working out for them.
3. We Met. You would find this option inside the individual chatbox. After chatting a few times over Hinge, if you and your match meet for the first date, then you can let Hinge know privately about it by clicking on "We Met". This will help Hinge in improving the recommendation based on your feedback and in return you can delete Hinge faster by finding a suitable match.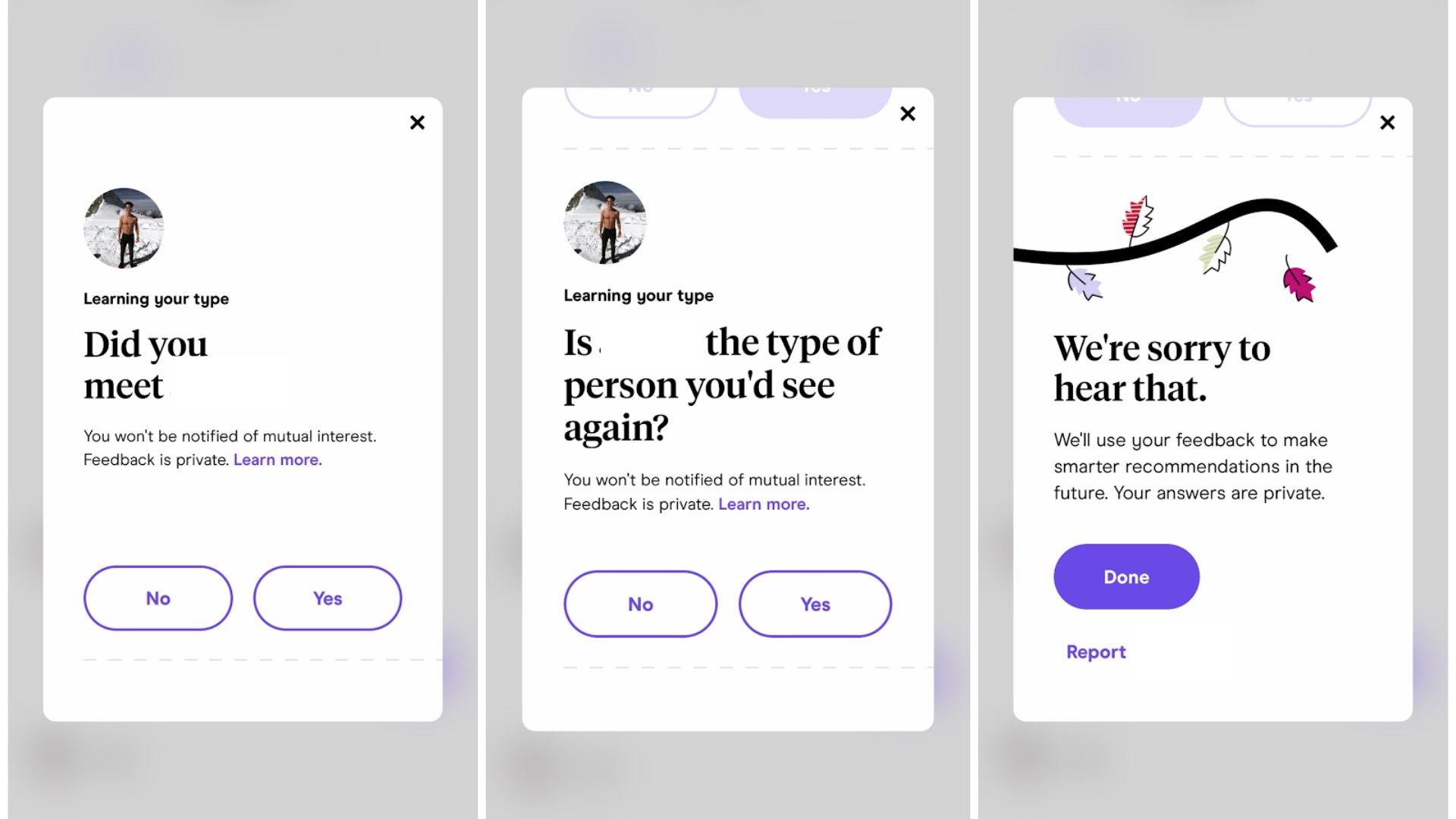 4. Facebook and Instagram Linking. You can link your Facebook and Instagram. Your latest pictures on Facebook and Instagram would be imported by Hinge.
5. Most Compatible. Gradually, when Hinge understands and learns about your preferences based on your activities, it recommends some profile as Most Compatible to you. This is based on the Gale-Shapley algorithm which Hinge follows which pairs the most preferable ones together.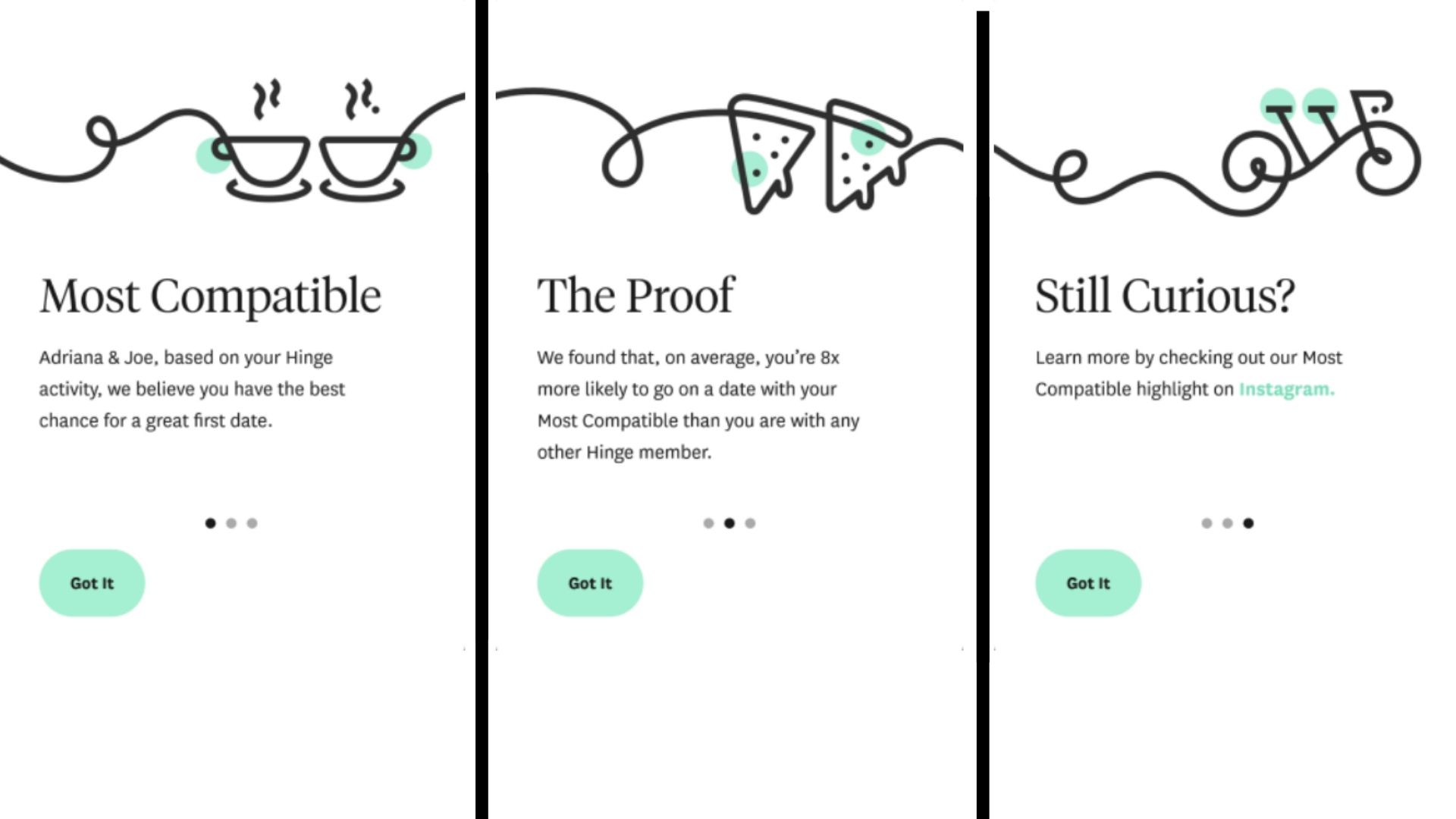 What might disappoint you on Hinge?
100% profile completion required.

Members have to complete their profile 100% by entering the required details, only then you are allowed to like or reject a profile.

Limitations in Free Membership.

Free members get 10 Likes per day. And you can select only a few basic filters for viewing the profiles which can be a bit frustrating.
How Much Does Hinge Cost?
The Hinge app can be used free of cost with functions like,
10 Likes per day

Filters on Gender, Location, Distance, Age, Height, Ethnicity and Religion

View of potential matches pool
Users can upgrade to Preferred Hinge Membership to avail the following:
Unlimited likes per day

Activate rest of the Filters to get most preferable matches

Access to Hinge Experts for helping you in creating a better profile and experience
Preferred Hinge Membership
No
Description
Price
1
1 Month
$12.99/month
2
3 Months
$20.97 – $6.99/month
3
6 Months
$29.94 – $4.99/month
Preferred Hinge Membership (India Only)
No
Description
Price
1
1 Month
₹849/month
2
6 Months
₹1649 – ₹549.66/month
3
12 Months
₹2499 – ₹416.50/month
How Many Users are on Hinge Dating App? – Not Available 
The current number of downloads on Google Play and on the iPhone app store:
As per statistics, Hinge recorded 200K Plus downloads worldwide over both Android and IOS platforms up till May 2019.
Who Created the Hinge Dating App?
The hinge dating application is founded by Justin McLeod in 2012 with the design intent to attract the younger generation. It is headquartered in New York and originally launched as a website. Hinge launched its first mobile application in February 2013. In 2017, Match Group started investing on Hinge and by mid-2018 Match Group-owned 51% stakes of Hinge. And finally, in early 2019, Match Group acquired full stakes of Hinge and owns it 100%.
Customer Support Information for Hinge:
Hinge provides customer support thought their Online Help Centre that houses all sorts of frequently asked questions raised by users. 
The Online Help Centre from Website: https://hingeapp.zendesk.com/hc/en-us
Likewise, Online Help Centre from Mobile App: Go to Settings -> Click on Help Centre
So, If you are not satisfied with the solution mentioned there or you have a different issue not listed in the Help Centre, please follow the underlying steps
Click on "Submit a Request"

Type the question or description of the problem you are facing and click Continue

The hinge will respond to your question or problem for review. If you are still not satisfied with the response, Click on the Unlike button that reads "I need Help".

You need to submit your Email Id and query, for which Hinge agent would personally respond to you.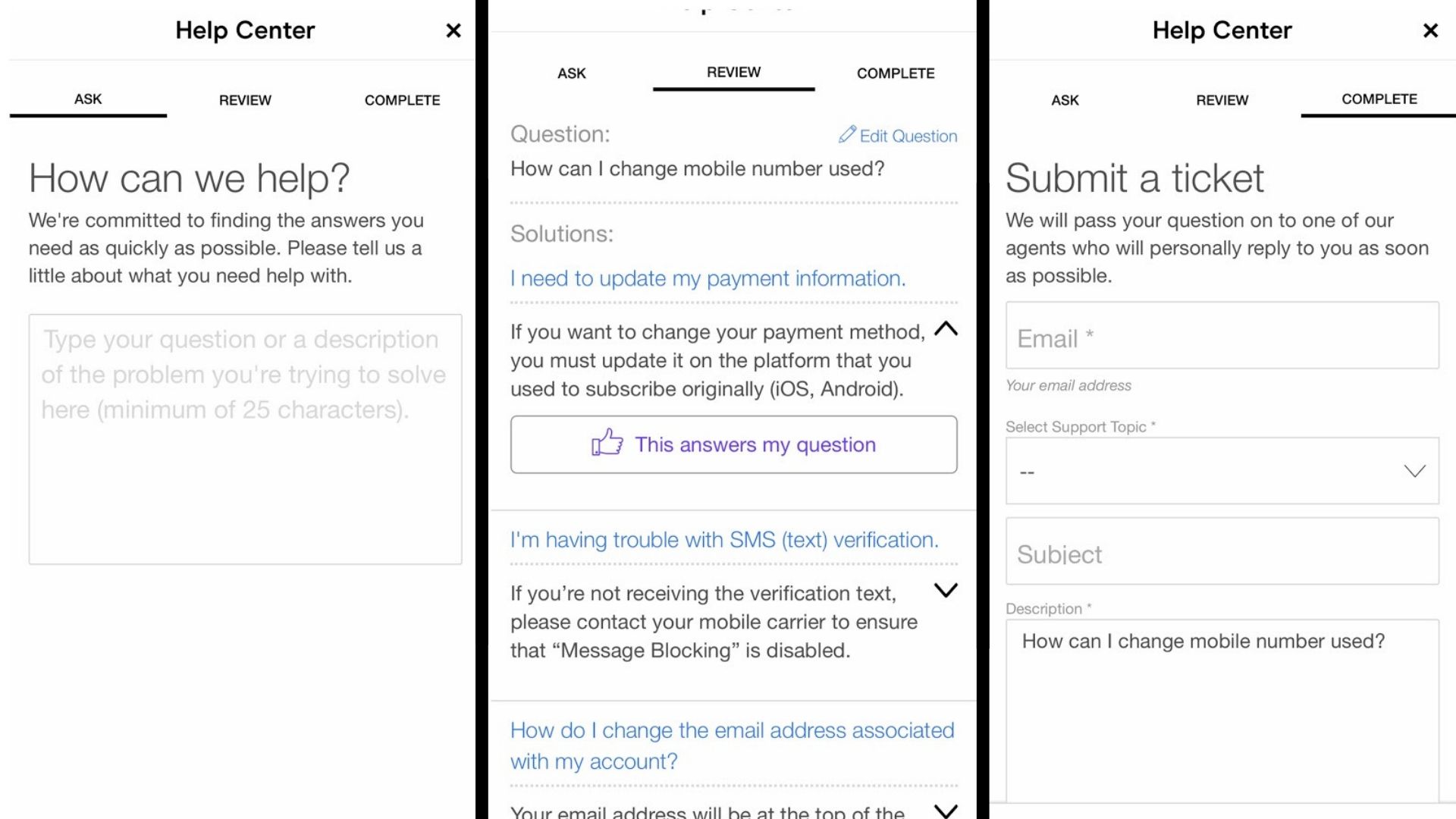 Hinge Dating App Reviews Summary:
The mobile app HINGE has a different approach (no swiping) towards the dating world. Over the years Hinge app has been improved to cater the needs of the users, improve the conversion rate, reduce the number of fake users and recommending the best suitable match to the users for long term relationships rather than just casual dating or time pass.
So, Hinge dating app is the one for you if you are really looking for long term relationships. It is definitely complex to understand at the beginning but when you start using it everything falls into pieces.
The App has the strongest message to its user saying "The App is designed to be deleted". This is the most innovative marketing pitch used by any dating site or mobile application yet. There are high chances of Hinge App having a lot of fake users. So, the conversion rate would be slower. But once you are on a first date with a match, Hinge App steps in for bridging a chance of a second date. The unique features like We Met introduced last year is definitely a wow factor as per Hinge app reviews.
Reaching the customer care is a tedious process. Hinge App lists all possible queries raised and issues faced by users with proper solution. Users can reach to customer support only if they are not able to solve the issues themselves at first.
Overall a perfect app for the new generation who can use the features and services in the right manner to find long term relationships.
In some ways this is a dating app like Bumble, read our Bumble review and see what you think. Likewise, check out the table we have with Dating App Reviews. There we even ranked the most popular dating apps and share the key differences.
Comments
comments