Hinge is an online dating app that started around the same time as Tinder in 2012 and worked similar to Tinder's swiping feature. How legit is that dating app? Check out this Hinge app review for all the queries you have.
Later through years of re-designs and re-structures, Hinge now rebranded itself as an online dating application for youngsters by showing matches based on interests and preferences.
However, Hinge markets itself interestingly by stating "The app is designed to be deleted". It claims to be a real-world successful dating application with its new improved algorithms that help in the increase in conversion rates of long-term relationships. 
How true is that? Let's find out here.
How Does Hinge App Works?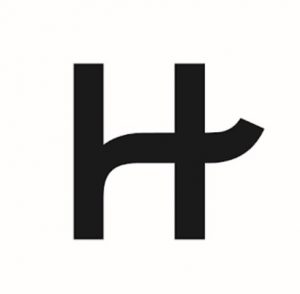 New users on Hinge can Sign Up using Facebook or Mobile numbers. While you choose a Mobile number for Signing Up, Hinge verifies the number with an OTP.
Once the Mobile number is verified, click on "Create a new Account". You would be asked to fill in a few Personal details either Manually or again by linking Facebook.
If you are opting for Facebook Pre-Fill, the necessary details (Name, Age, HomeTown, and Photos) would be collected from your Facebook account. Hinge doesn't post anything on your Facebook.
If you opt for Manual Fill, Basic details like Name, Date of Birth, Email Id would be collected. This is followed by manual or auto-detected filling of Location.
Few more details on yourself – Height, Gender, Ethnicity, Kids, Family Plans, Drinking, Smoking, Marijuana, and Drug habits.
You need to upload 6 pictures to your Hinge account and answer a minimum of 3 questions that will speak about your personality.
Hinge App is truly world-class in design and usage, but not the perfect one. – Jason Lee.
Once your profile is 100% complete, you are ready to dive in by utilizing the app features profoundly.
Nonetheless, the conversion rate is slow, but once you are on a first date with a match, Hinge App steps in for bridging a chance of a second date. The unique features like We Met introduced a few years back are definitely a plus factor.
Top Features on this Dating App: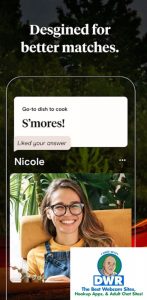 1. Hinge works differently – There is no swiping functionality. If you like someone, you need to like their activities, which includes – Pre pictures, questions they have answered about themselves, not just the profile. 
If you do not like a profile, simply Click on X.
2. Your Turn. The hinge app has innovated the concept of showing unread messages as "Your Turn", which means you have got a reply from the user and now it's your turn to respond.
3. We Met. You would find this option inside the individual chatbox.
After chatting a few times, if you and your match meet for the first date, then you can let Hinge know privately about it by clicking on "We Met".
It helps the app in improving the recommendation based on your feedback and in return you can delete Hinge faster by finding a suitable match.
4. Facebook and Instagram Linking. You can link your Facebook and Instagram accounts to import the pictures to the app.
5. Most Compatible. Gradually, when Hinge understands and learns about your preferences based on your activities, it recommends some profile as Most Compatible to you.
It is based on the Gale-Shapley algorithm which Hinge follows which pairs the most preferable ones together. There are no other free dating sites that have this algorithm. 
What Might Disappoint You On This App?
100% profile completion required. Members have to complete their profile 100% by entering the required details, only then you are allowed to like or reject a profile.
Limitations in Free Membership. Free members get 10 Likes per day. And you can select only a few basic filters for viewing the profiles which can be a bit frustrating.
Spam Users. Yes, it has thousands of them. Compared to other dating sites, this app has fewer spam users.
Hinge App Membership Plans: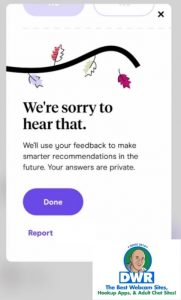 Users can upgrade to Preferred Hinge Membership to avail the following:
Unlimited likes per day, activate the rest of the filters to get the most preferable matches, and access to Hinge experts for helping you in creating a better profile and experience.
9.99$ – 1 month
20.97$ – 3 months (6.99$ per month)
29.94$ – 6 months (4.99$ per month)
3.99$ – Rose
9.99$ – Boost
19.99$ – Bundle of 6 Roses
Reaching customer care is a tedious process. Hinge App lists all possible queries raised and issues faced by users with proper solutions.
Users can reach customer support only if they are not able to solve the issues themselves at first.
Having used this free online dating app, we would recommend the readers to try their hands on the best webcam sites. Adult webcam sites are free to watch, and some even offer texting to webcam girls.
Spending 20 bucks is a waste if you do not have any fun on this dating app.
Sites Like Hinge.co:
Dating apps that swipe feature is still available on the market. Not many are 100% successful these days, and we got the opportunity to review some of the top dating apps such as Jaumo & Twoo (review at the links).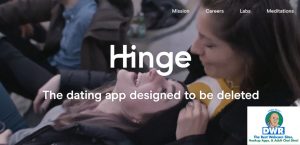 Hinge app has FIVE million-plus users registered. More than 75,000 users are active and log in to the app every day. The conversion is not that great, maybe because they do have thousands of fake users. Instead, use this one.
Adult webcam sites straight away hook up the users with beautiful models from different countries. Yes, it is true. You can check out LiveJasmin & Streamate (review at the links) for a free webcamming experience.
Hinge Dating App Reviews Verdict:
Over the years, the Hinge app is trying hard to cater to the needs of the users, improve the conversion rate, and reduce the number of fake users. The bottom line is, they still do.
It is definitely complex to understand at the beginning but when you start using it everything falls into pieces. That said, fake users are a spoiler to watch out for in hinge.co.

There are not many good dating apps that are legit these days, and the Hinge dating app does have a fair number of cool features, but overall it's just not worth the investment of time and money when there are better hookup sites out there.
Comments
comments