When it comes to online dating, the biggest concern is safety. I documented my experience with twoo, a notorious chat website.
I have been going over dating sites with a fine-tooth comb for more than a decade now. And yet, each time, I am dumbfounded by how bad some sites can get.
That said, judging by the popularity of the twoo app, I thought it might be cool. Sadly, there is a lot going wrong with this site. Read on and get a clear picture of how it works.
What Is Twoo?
Twoo is a dating website and phone application developed in the year 2011 by Massive Media. It was then acquired in 2012 by Meetic, a European dating company.
Twoo blew up in a couple of years, providing its users with fun features and a lot of freedom of choice. The site is not only meant for finding dates, but also for people in search of friends to have fun with. The Twoo application is available for iPhone, Android, and Windows Phone.
As of now, over 13 million users spend at least a few hours here on a daily basis. The twoo dating website is spread across 190 countries and can be accessed in 38 languages.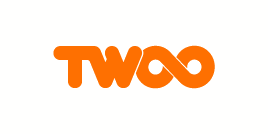 While entertaining the idea of finding your soulmate here wouldn't be the best thing to do, you will get to meet different people. Most of them are just looking for something temporary.
So if that interests you, twoo might be worth a shot. However, I also have to warn you about the ambiguity of such sites. Since it doesn't clearly establish the kind of services it offers, you will run into all sorts of individuals.
Therefore, don't be surprised if you come across creeps or phonies. That is usually the case with random chat sites.
In simple words, twoo is not the kind of place where you will find intellectual conversations. It's mostly scammers who leave no stone unturned to extort money from gullible users.
Key Features:
Create account: 
You can use your Facebook account to sign up. Alternatively, you will have to go through a registration process that requires your name, gender, and date of birth. Likewise, you also need to add your email address, location, and the purpose of joining the site.
Three options are available namely chat, make new friends, and date. After clicking on the confirmation mail, you are good to go.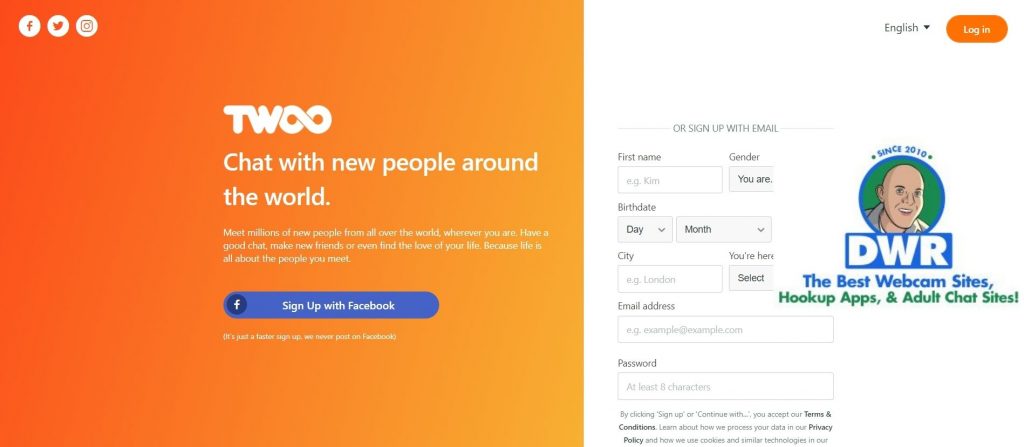 Live:
Here you can find live streams of users singing, dancing, or just chatting their heart out. The broadcasters set goals and you can tip them for their performances.
Explore:
Twoo suggests you matches based on your profile so you can swipe left or right. If you liked someone and want to increase your chances of talking, you can send the person a super like.
Search: 
This tab displays the thumbnails of the users online. Likewise, you can also search for members by gender, age, location, and more.
In addition to all these features, you can also check who liked or viewed your profile. Furthermore, a chat section is provided that stores your conversations.
Twoo.com is free to sign up and offers a standard and a premium membership.
Here is what you can do with a standard membership:
Create your profile and add photos
Verify your profile and photos with your Facebook or Google+ account
Find people in the Discover section and like profiles
Message members, you liked
Search and browse through profiles
If you subscribe to an Unlimited membership you gain access to the following features:
See who visited your profile and who likes you
See if your sent messages are read
Have exclusive access to the most popular members
Contact 10 new members daily
See who added you as favorite as well as recommended profiles for you
Browse in invisible mode
See any profile, directly from the Discover section and invite any member to chat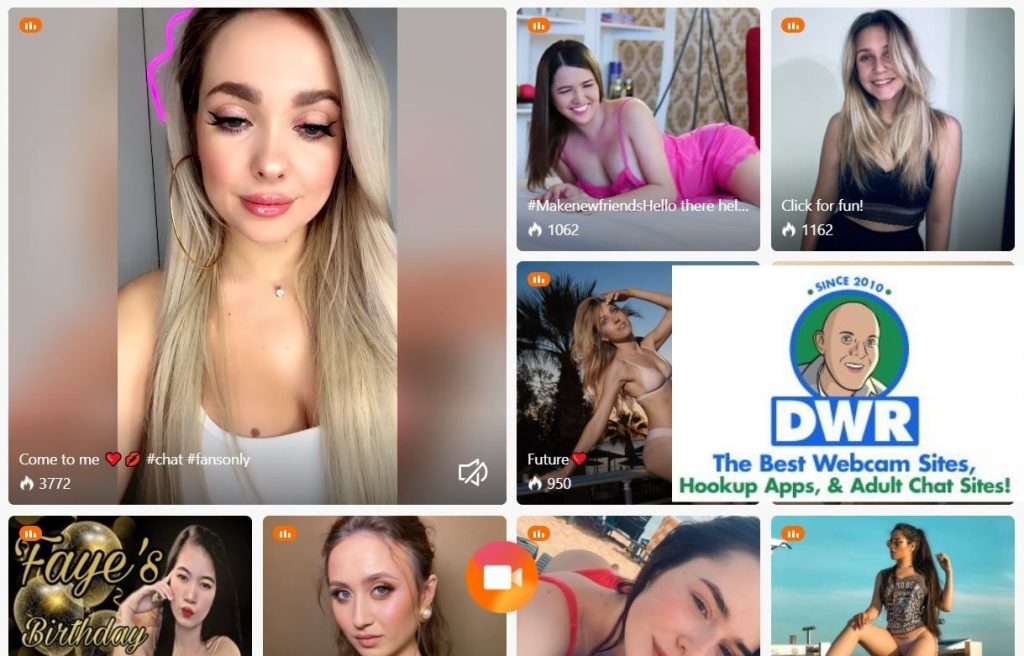 Costs & Membership Plans:
Twoo, like most dating sites hides its services behind a paywall. Therefore, you get access to very limited features until you upgrade to the premium membership.
Take a look at the packages availed for the users.
1 week: 7.99 USD/week
1 month: 12.99 USD/month
3 months: 10.33 USD/month
6 months: 7.83 USD/month
12 months: 6.49 USD/month
If you want to make an impactful profile, you can invest in credits.
Here are the extra options you get by buying Credits:
Send a message in a bottle that can be seen by the entire community
Have your profile in Spotlight and increase your visibility
Get seen more in the Discover section
Send gifts, photos, or videos to any member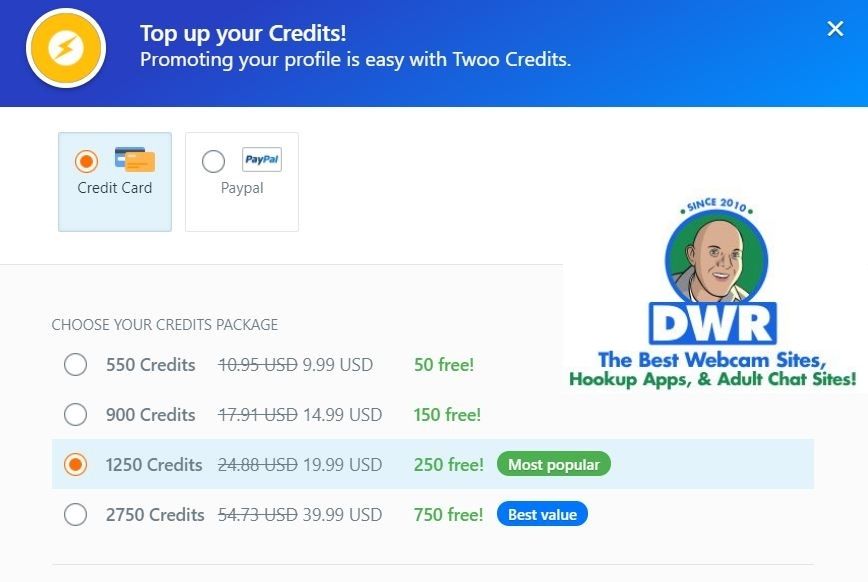 Twoo Conclusion:
Twoo is a very popular application and dating website, even though it is pretty recent on the online dating market. And although it has a good share of attractive girls, they are not into dating.
What I am trying to infer is that the stunning chicks on twoo are mostly models/broadcasters. If you check their live streams, you will see how they are raking in the dough and expanding their fanbase.
Moreover, the fact that you get several likes and messages a few minutes after joining the site is quite sketchy. I also looked into several user complaints who said they were scammed and tricked into giving money.
All in all, twoo raises some major safety concerns. Perhaps trying out webcam sites like LiveJasmin is a more secure option if you want to hook up with beautiful girls.
And if you ask me, two app and other sites like it paint a picture that is too good to be real. Therefore, it is just a mere waste of time and effort.
As far as hooking up is concerned, this site is my current favorite.
The moderation of the so called dating platform twoo miserably fails. Thus, this site can never be free of scammers. – Jason
Comments
comments