Today we are analyzing the free video chat room site called Tinychat. Is Tinychat.com free or some plot to send users to shady platforms? You will find out everything about this free chat rooms platform on this updated Tinychat review.
Free chat sites are everywhere, and around 95% of them are counterproductive and use cheap techniques to send genuine chat room users to unsafe websites.
Tinychat is an online video chat community for singles who like to meet strangers for fun, friendship and relationship. It is following the same footsteps on the Omegle chat site. How is tinychat.com doing right now? Can we have a safe chat experience?
Check out this in-depth tiny chat review for more answers.
Tinychat Analysis & Breakdown: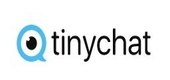 Tinychat helps users start instant messaging, voice chat, and video call with friends and strangers. It got launched in 2009, and as we can see, it is still using a web-based chat site look.
However, tinychat.com has free chat apps available on the App Store (iOS) and Play Store (Android). That said, both apps have mixed reviews so far.
The website is old-fashioned, and almost all the features we see on the site are available on the mobile app.
Despite heavy competition, random chat sites like tiny chat find their way to grab some users for daily usage. Let us check the overall features of tinychat.com and come to a judgment about this free chat room.
Tinychat's Features:
Registration
Although 70 percent of users accessing this tiny chat site are guests. Nonetheless, a registered account is the ticket to enter all the available features. Enter username, email id, password, date of birth, and kickstart the signup process.
Confirm your email ID and join other chat rooms that are available for everyone. Most people think teens above 13+ can access this webcam chat room site, but we would not recommend that.
Live Directory
The home page live directory includes the three options to join the chat rooms online.
It displays all the premium and free chatrooms created by other stranger chat members. Some of them have adult content such as bare boobs, adult webcam lookalike models set as a group picture.

If I wanted to watch naked boobs and hairy honey pots on webcams, I could have easily chosen Flirt4Free (review at the link) instead of a tiny chat site on any day.
The website checks your current location using the IP address and suggests the nearest chat rooms that are likely to interest you.
This section displays the most gifted rooms that aren't free to join. We can see the different badge colors on top of the chat rooms. That means premium members access those rooms and allow only VIP members and serious chat site users of the same interests.
Instant Room
This option helps the guest users to view how the webcam chat and free online chat rooms work. Once we sign in and check the instant room, we get the perks to create a new chat room and promote them to invite more stranger chat members.
Promote A Room
Once we get the chat room name and description added, we can upgrade the account using coins. For the purchase of coins, visit the upgrade now section for more details.
Tinychat Membership Plans:
As we suspected earlier, tinychat.com isn't a free video chat room site like they promote themselves. They got three different pricing plans for stranger video chat users.
Pro Membership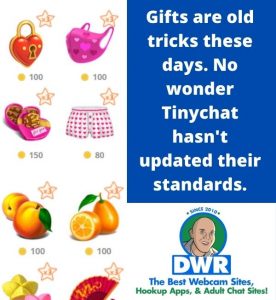 Benefits:
HD video
No Ads
Green colored name
Pro badges
Extreme Membership
6.22$ – 1 month
Benefits:
HD video
No Ads
Purple colored name
Extreme badges
Priority in the directory listing
Join more than one room at a time
Gold Membership
Benefits:
Unlimited video in the rooms
HD video
No Ads
Gold colored name
Gold badges
Priority in the directory listing
Join more than one room at a time
Note – Works as billing annually for all three plans. That's where you have to be careful to think twice about these second-grade chat sites.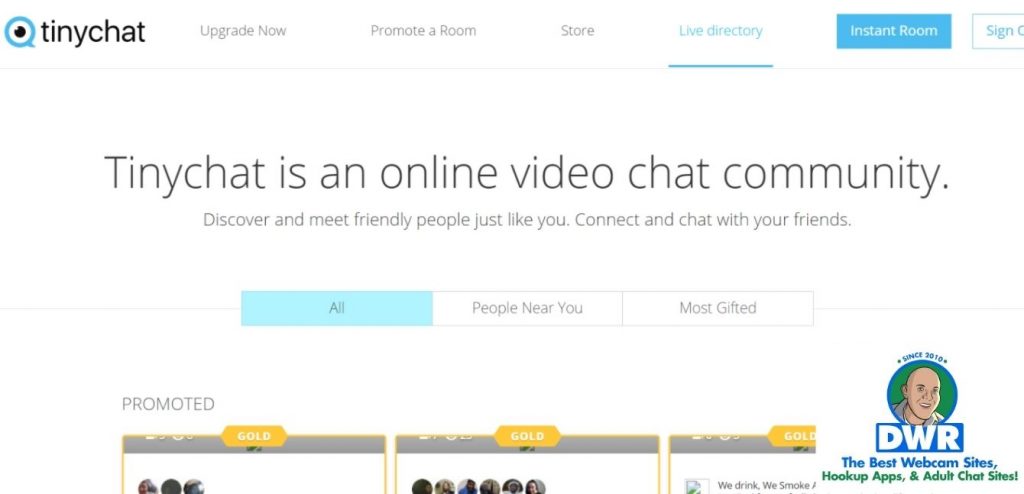 Chat sites like Tiny chat aren't the platform you would want to recommend to teens. Forget about it. It is a spoiler for adults too. Instead, use this one.
Sites Like Tinychat.com:
There are very thin differences between other free chat sites and Tinychat. For instance, Omegle & Luckycrush (review at the links) are two popular video chat sites with unique tags that still get massive users.
The problem with ChatRoulette sites like Tinychat is; they have users who don't get reported for their nuisance on the platforms. We can see groups of people sharing abusive texts and sexual invites on premium chat rooms.
Besides, the mobile app annoys the shit out of us for no reason. For god's sake, there are unlimited bug issues that need an update. Right from the start, sign up and solve captcha to video chat getting disconnected, you name it.
Also, the users in gay chat rooms and gay cam chat on tiny cams are spammers. No worries, we got Chaturbate (review at the link) that streams 1000+ gay webcam users every minute.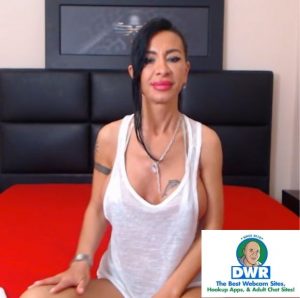 So, the picture of getting a genuine stranger for a chat is unlikely to happen here. Imagine paying for a premium subscription for a year, and you end up with a bunch of stupids annoying the chat rooms.
Tinychat.com Reviews Verdict:
Overall, using tinychat.com in the website version and mobile app is a regretful experience.
Also, to point a few, premium chat rooms such as freaks, conspiracy chat, questionreality are some of the default chat groups created to tempt users to join and upgrade to gold accounts.
I'm convinced that those 1.7 ratings on the app store and 3.3 ratings on the play store are 100% genuine because this is an utter trash chat site.
Adult webcam sites like LiveJasmin.com back adults to watch free webcams of models (girls, guys, & couples) and chat with them for free.
You have all the leisure to express yourself with webcam performers on a secured platform.
Let's get something straight. There is no such thing as free webcam chat in tinychat.com. It is not capable of giving anything free of cost. That reminds me to share a fantastic alternative chat for adults.

Stay alert & don't risk yourself spending hundreds of dollars on video chat sites like tinychat.com. Just not worth it, mate!
Comments
comments