Today, I am going to bust some myths about the infamous adult video chat site LuckyCrush. This site is up to some funny business but sadly, not many people are aware of it.
My review will spill beans on how it has been cashing out with its fraudulent services. Therefore, before trying luckycrush, discover its shady truth.
What Is LuckyCrush?
LuckyCrush brags about connecting you with opposite-sex individuals in a span of 10 seconds. Isn't that too good to be true?
Well, that's not it. This random chat site gives an elaborate explanation of how guys have a hard time finding hot females. Furthermore, lucky crush adds that it offers genuine services to people looking for flirty encounters online.
Apparently, there are thousands of babes stripping, dancing, and going nude on camera.
As of now, there are more than a million active users from different parts of the globe. And if you are interacting with a foreigner, you can utilize the translation feature for easy interactions. This site is available in only two languages namely English and French.
To be blunt, lucky crush live is nothing more than a spin on the existing stranger chat sites. I know what to expect when an adult chat site doesn't have a proper age verification process.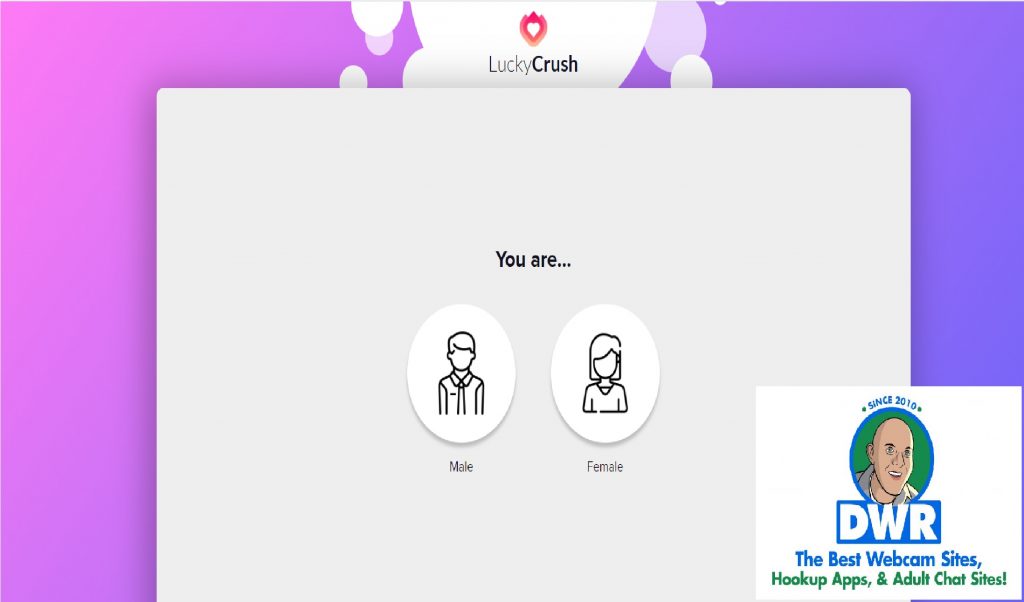 The bitter reality of chat random sites is that they are dominated by creeps waiting to harass gullible people. These wackos often pose as females and due to the anonymity, it's hard to figure out.
So you see, lucky crush is not a place to find real chicks to sext with. Moreover, the chance of your private information being leaked is also high.
Be wise and stick to authentic adult webcam sites if live sex chat is what you want.
Registration, Interface & Features
Signing up:
First off, you need to pick a username and enter your email address. The next step is to create a strong password and that is all. Once you agree to the terms and conditions, you are good to go.
Site Interface:
Talking about the design, there is absolutely nothing eye-catching. Luckycrush has the typical setup and formats that most of the dirty video chat websites follow.
Browsing through this site will surely take you to your wit's end. The pages freeze very often and sometimes, the response is so sluggish that it honestly ruins the mood.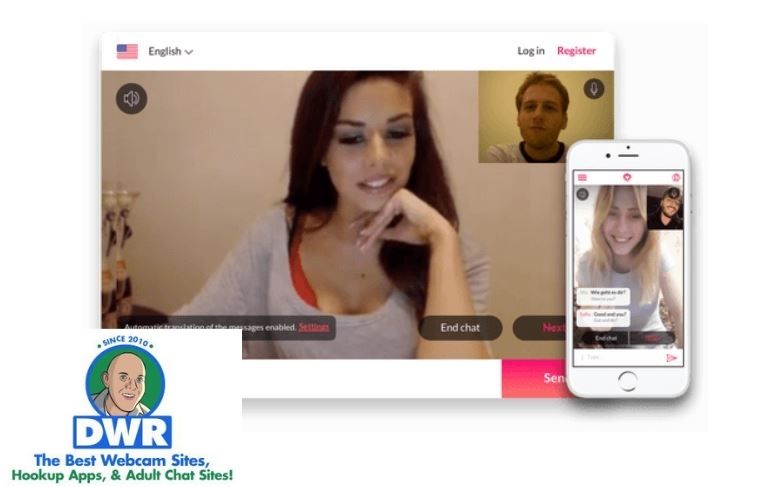 Random cam chat:
If you are a female who wishes to interact with dudes, you have to complete a laborious registration procedure. After entering the username, and email address, specify your country.
After that, you are supposed to upload two pictures of yourself. Honestly, I wouldn't even recommend you do that. After all, you never know how subpar sites like luckycrush might use your images.
Cost:
Although lucky crush promises that users can chat with each other unlimitedly, it is a blatant lie. Men get a free preview of girls on nude video chat.
It lasts for a few minutes and then you are prompted to pay. Disappointing, right? I mean, you will find a far better value at sites like pornhub instead of luckycrush.
Credits are available in 3 packages:
15 minutes – $16.90
45 minutes – $48.90
90 minutes – $89.90
Video Chat Sites Like LuckyCrush:
It is bizarre to see the number of dubious sites guarantee to offer video call sex with beautiful horny chicks. Flingster and OmeTV (reviews at the link) have crossed all the limits of revulsion.
They are filled with pedos who find pleasure in sharing unsolicited videos of their dicks. Not to mention the fake profiles ChatRandom (review at the link).
Also, steer clear of white label copies like xHamsterCams. Therefore, instead of wasting your time, you should visit Streamate or LiveJasmin (reviews at the link) that are renowned sites for live video sex.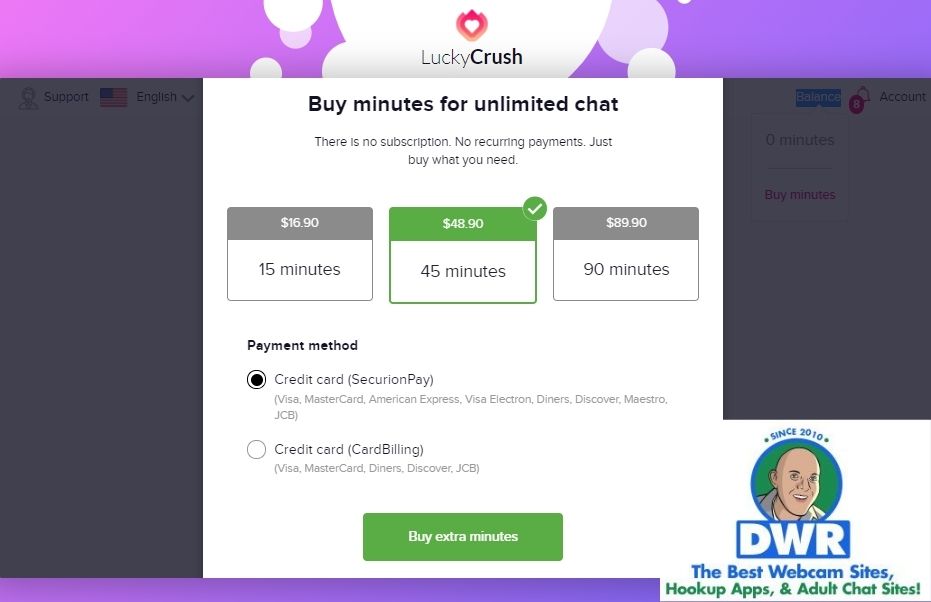 Final Verdict On LuckyCrush:
LuckyCrush has been using fake marketing gimmicks like free video sex chat to garner traffic. It is hard to believe that over a million users are happy with this site. Perhaps it is again a cheap trick played by them.
Likewise, for some unknown reason, it doesn't support the LGBT community. Members here are paired with the opposite genders only.
What is even worse is they are charging exorbitant prices for a paid membership. Seriously though, who would want to pay for their low-quality premium chats?
Therefore, it is pretty clear that there is nothing worth your time or money here. I would rather bet my money on the buxom babes of LiveJasmin.com.
LiveJasmin cam models are not just gorgeous, they also make sure to give you the best bang for your buck.
The bottom line is that lucky crush truly represents the pitfalls of random cam chat sites. I would never go back to it.
If you have liked your time here so far, then make sure to check the best hookup sites.
Comments
comments