Chatous is a random chat app that will connect people from all across the globe. Learn more about the site features, costs, members, and other interesting things about this random chat site in our elucidated Chatous Review.
Back in those days, we have to shell out tons of dollars just to send a text message to our dear ones. With the evolution of the internet, online chatting has gone to the next level. You no longer need to spend bucks to interact with people for chatting.
The rise of random chat sites and hookup sites works better in creating networks with strangers online. They facilitate users to chat with random people easily. You can even share images and have a video chat through some of these social networking sites.
Well, Chatous is one such highly rated social networking app used for dating purposes and adult chats. The app claims it as an Omegle alternative. Is it really worth giving a shot? Is Chatous a legitimate free random chat site? Learn more in our Chatous review below.
Chatous Introduction and Overview
Chatous is a social networking app that randomly connects strangers across the globe for chatting. It was launched officially in 2012 by Caroline Chateau. Since then this random chat site has grown a whole lot of members to its name.
However, it is totally an application-based video chat site and users can't access it through a website. Thus, you can see there are over a million downloads for this mediocre free chat app on the play store. The Chatous app is available both for Android and iOS users.
When it comes to safety, trying out this Omegle alternative is totally unsafe. One has to be 18 years of age or older in order to use this app, but there is no specific age verification method followed on the site. Thus, you can see tons of underage users lurking on the app.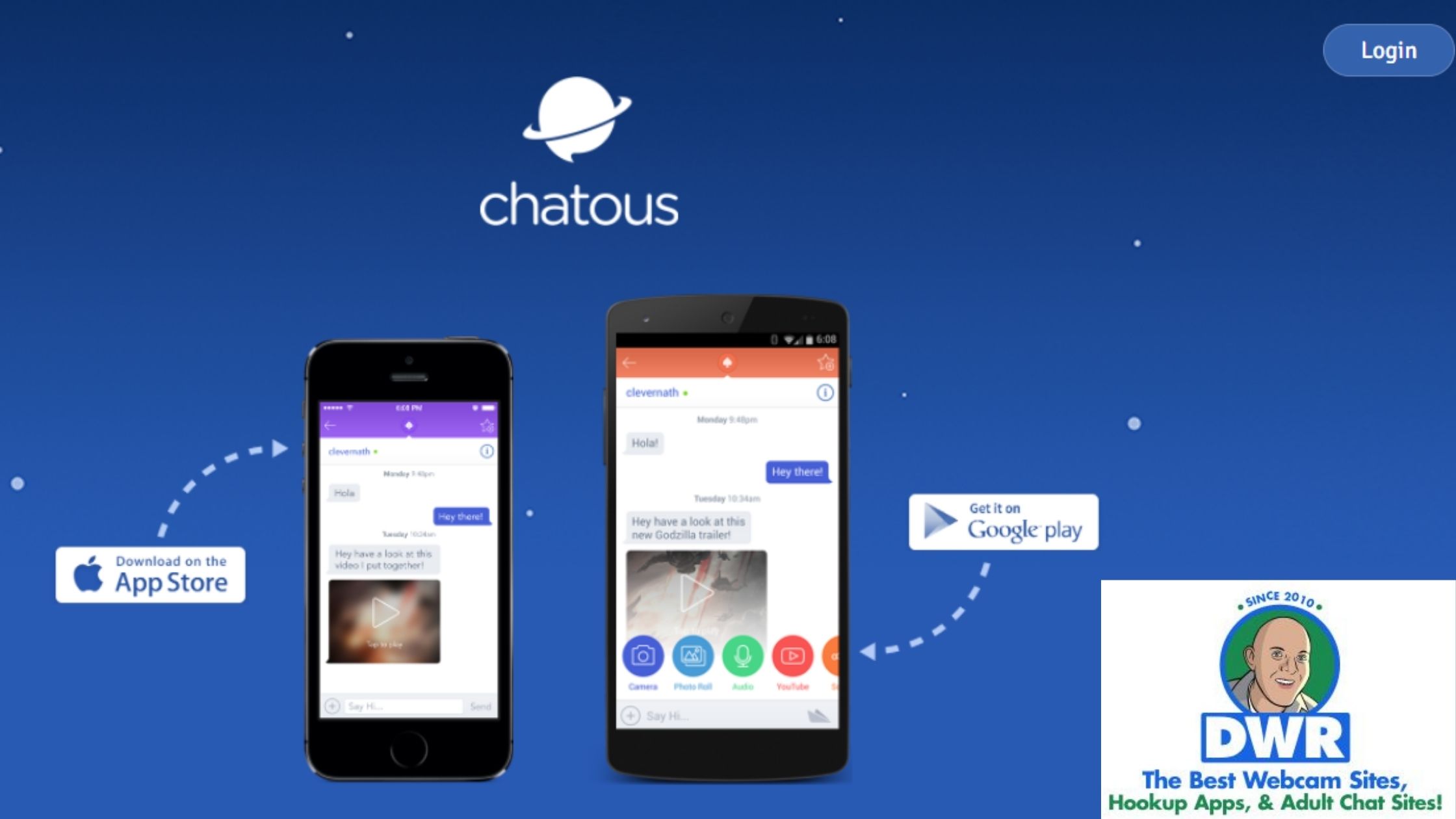 Despite being claimed as an Omegle alternate, Chatous failed to reach the heights that the giant has touched. Also, this free chat site isn't entirely free like Omegle (review at the link). There are several in-app purchases available to get the most out of it.
As per the Chatous iOS version, the site contains nudity or sexual content. If that is believed to be true, how can they allow people who are below 18 to the site? That's totally unfair!
Also, this sick random chat app's user database is quite small. You may find it difficult to find the real users among the pool of perverts and spammers. That said, the app features an immense number of fake profiles!
Overall Features of Chatous App
Neither the Chatous app nor the website chatous.com is user-friendly. The cluttered design and layout make your experience of chatting with strangers terrible. Few minutes into the app, and you will realize that you stepped into a tricky, boring platform.
The single-page website doesn't allow users to create a free account at this random chat site. Thus, downloading this mobile application is mandatory to make use of its services.
Chatous Registration
There's no such thing called registration on this mediocre Omegle alternative. Anyone can easily signup at this app in seconds. All you got to do is enter a date of birth, choose your gender, and you're good to go.
By accepting the terms and conditions, you can enter this app without any hassles. Remember, no email address, or picture, or mobile number is required to create an account at this app. Thus, it serves as the best home for fake profiles and catfishers.
Text and Video Chat Features
This random chat app works on a simple concept to make you chat with random people. Upon logging in to the app, you will have options to choose the gender you're interested in and the type of chat (text or video).
The real bummer is that you need to purchase tokens before choosing anything specific, as 10 tokens each is required to set the results of male and female users.
The hashtags featuring under this tab serve no purpose as they are just presented to grab your attention. By clicking on the start chat option, the app will search for random strangers across the world. However, you will not get connected to anyone even after spending hours on the app.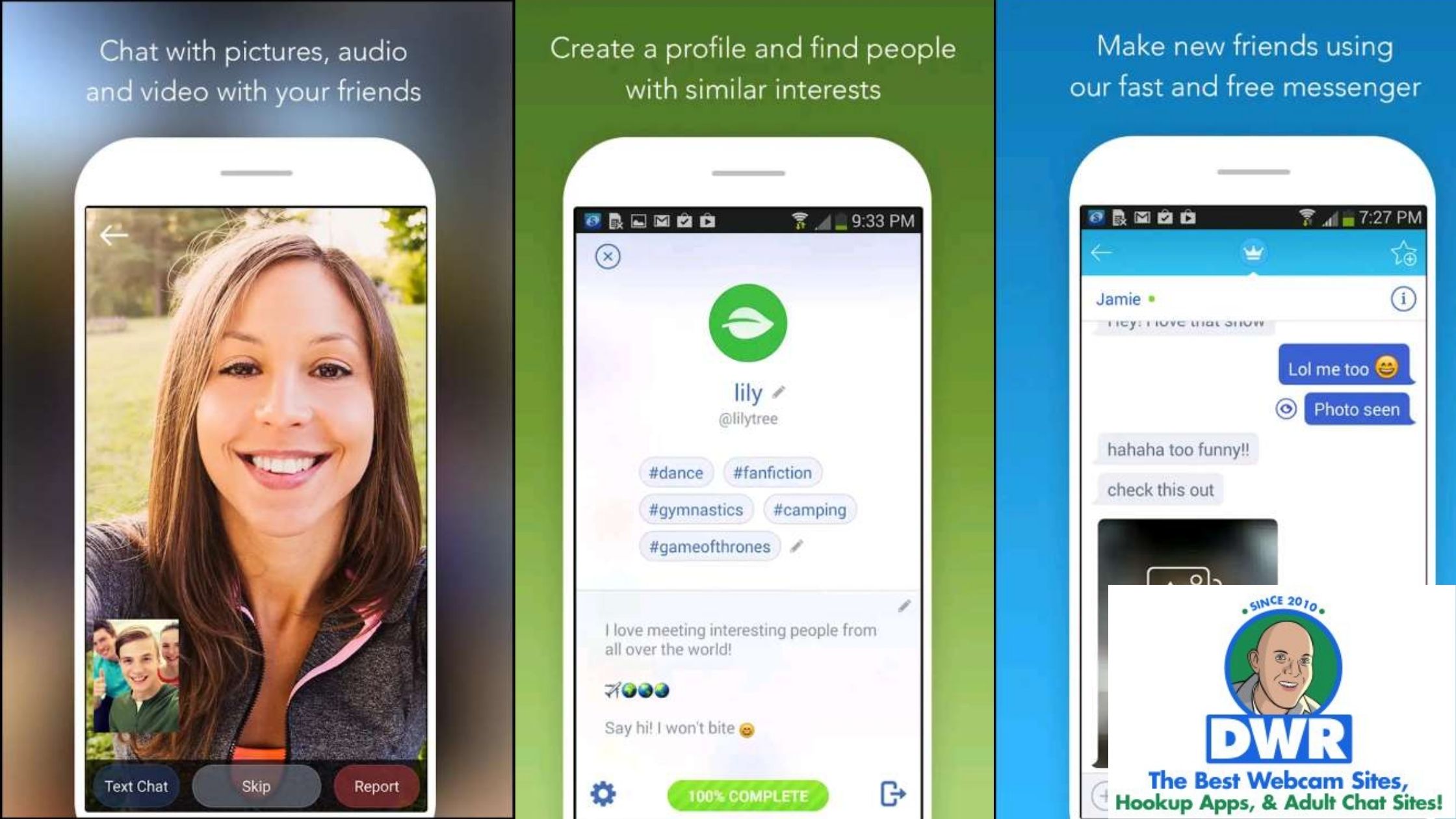 By any chance, if you get connected to a stranger, it takes a blink of an eye to see them skipped/disappeared. Well, you cannot reconnect to the skipped stranger without having tokens in your pocket. This action requires 650 tokens. Pretty insane!
However, you can check out the featured user profiles for free. Either they're fake or inactive on this video chat site. Another hiccup is that you can't send any messages unless you pay 650 tokens. Phew!
With these text and video chat features, you can share images, send texts, and can have private video chat sessions with strangers like in Chatki (review at the link). For free random chat, we got StrangerMeetup (review at the link) with a mobile app too.
Costs For Tokens at Chatous App
As said earlier, Chatous isn't an entirely free video chat site. There are several in-app purchases to be made. Nevertheless, these purchases will not guarantee an exotic chat with random people. Here are the prices for tokens at Chatous:
50 tokens – $0.99
150 tokens – $1.99
700 tokens – $4.99
2000 tokens – $9.99
5000 tokens – $19.99
13000 tokens – $49.99
27500 tokens – $99.99
60000 tokens – $199.99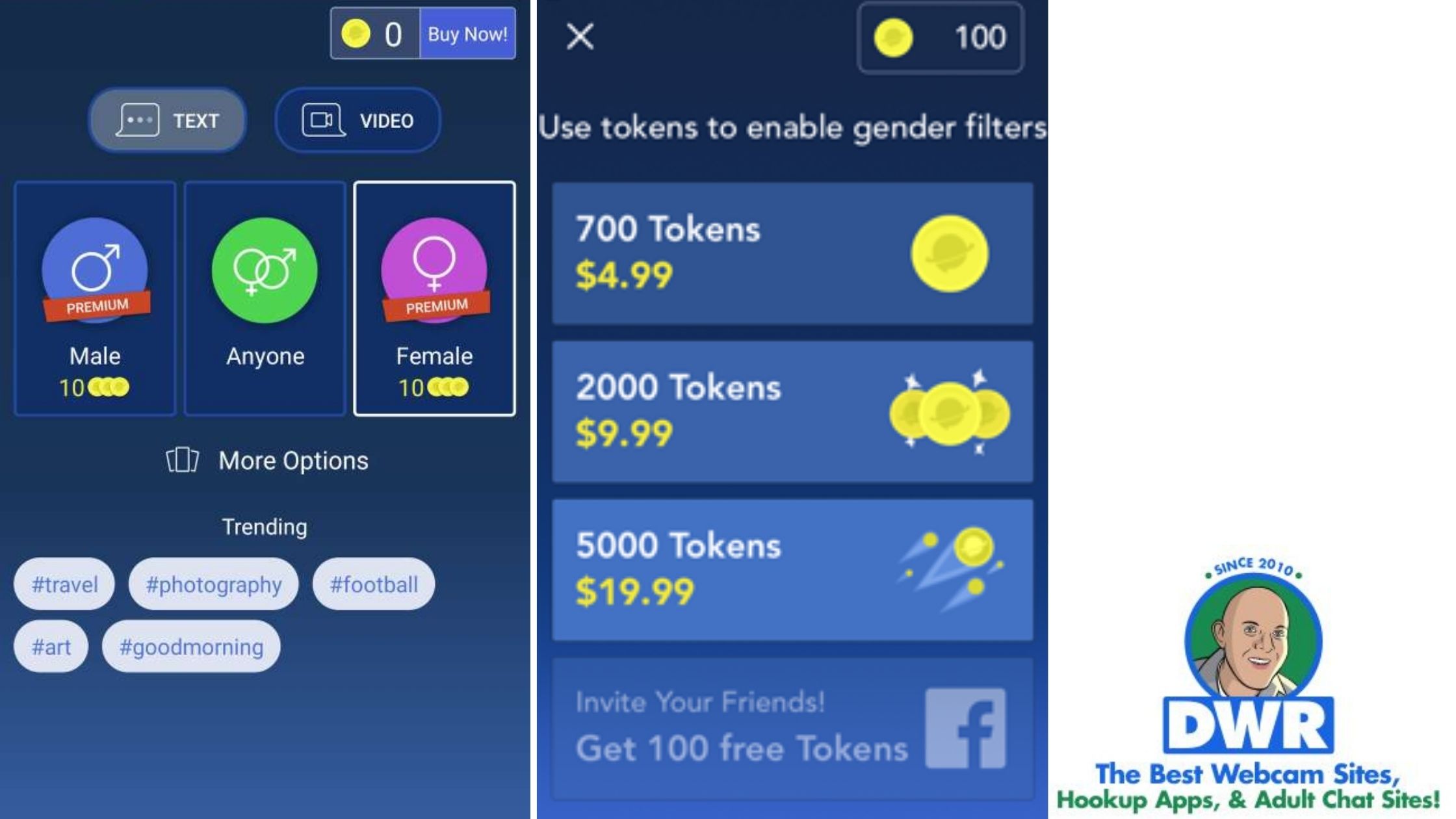 These tokens can be utilized to enable gender filters and to initiate conversations. Shame that you cannot have exotic private cam to cam sessions with top models like in webcam sites with the tokens.
Sites Like Chatous
The Chatous isn't a truly free random chat site and not everyone is okay with paying. Especially for such shady video chat sites. There are so many sex chat sites and random chat sites out there that offer the same or even better features for totally free.
Well, FaceFlow (review at the link) is one such video chat site that works for free. You can also try this site to meet genuine singles across different parts of the world.
However, switch to sex cam sites like Stripchat.com for real fun and dirty talks. It has got thousands of alluring cam girls that worth every single penny. You can even have the luxury of watching these sex cams for free without even registering.

Bottom line is that Chatous doesn't deserve your undivided attention as cam sites do. It is one random chat site to avoid if you look for genuinely free and safe chatting with strangers.
Comments
comments