WickedCamChat offers its visitors a chance to meet and flirt with people from all over the world. This adult-oriented chat site used theme-based video chat rooms to connect like-minded people through live cams and a range of social networking features.
You don't have to pay or even sign up to Wicked Cam Chat to enjoy most of these features either. Unfortunately, this little detail is Wicked Cam Chat's biggest draw and its biggest drawback.
Find out more as we mask off this adult site on this updated Wickedcamchat review.
WickedCamChat Overview:

Before accessing Wicked Cam Chat, a pop-up message instantly prompts visitors to confirm they are eighteen or older.
Of course, as is the case with most free adult sites, anyone can easily dismiss this message with the click of a button.
Once you're in, you can watch and listen to live nude cams (up to four at once) and even broadcast your own webcam all without ever registering.
You can also join private one-on-one chats and receive instant private messages. That said, guests can only watch cams for a limited time each day before being asked to create a free account.
Wicked Cam Chat Features:
Wicked Cam Chat's generosity when it comes to free features may make it a great site for adults to socialize on, but its lack of age verification is definitely worrisome.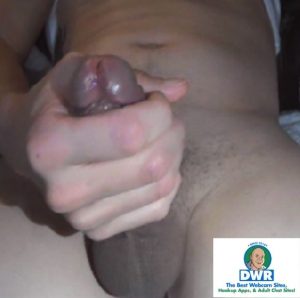 Curious minors can easily access the site and engage its adult users, even broadcasting their own cams, without any age verification in place to stop them. Free adult video webcams can be a shocker for them.
Volunteer moderators do help mitigate these issues by removing users who break the rules, but there's no telling who, or what can slip under their radar.
Wicked Cam Chat has an Identity Crisis.
Wicked Cam Chat is trying to be too many things at once. It's a social network and a cam site clumsily mashed together into one confusing mess of a platform. That's why we separated the best webcam sites for adults who enjoy cybersex.
The site places undue emphasis on "genuine" connections, but if you become a verified model with the site, you can earn Tokens (an in-site currency) by entertaining your guests.
This would be fine if the site made a clear distinction between these users. But instead, chat rooms are categorized into one long list by theme and simply divided into "Public Rooms" and "Member Rooms."
Trying to navigate the site is a nightmare. There is no easy way to really find what you're looking for. Overall, Wicked Cam Chat's display is visually confusing and cluttered. I understand this is getting hard on the wicked cam chat site.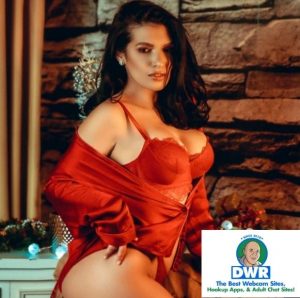 It would be a lot easier if WCC can check the footsteps of the Chaturbate mature cam site or StripChat for a hassle-free user experience.
Both are exceptional adult webcam sites with thousands of sex cam performers. Especially chaturbate male cams are a delight for gay members and ladies.
In a public chat room, even while watching one user's cam, you can still see how other people are engaging with different users. This makes the chat log difficult to follow.
Chat sites WowCams & Y99 Chat (review at the links) have thousands of guest users visit their platforms but hardly get a happy chat experience.
As much emphasis as Wicked Cam Chat puts on keeping connections real and authentic, its user interface is so hopelessly muddled that conversing with anybody is pointless.
WickedCamChat.com Membership Plans:
Let's say that despite all of these red flags, you take the plunge and sign up for Wicked Cam Chat. What can you do from here? You'll have all the privileges of unregistered members with some added features, of course.
These include the ability to send private chat requests, create a profile with your own unique nickname and multiple picture uploads, and amass fans and ratings. Of course, you'll also be able to enter Member Only and VIP Rooms as a registered user.
You can take your Wicked Cam Chat one step further and become a VIP. Any user with 270 tokens or more to their account automatically becomes a VIP member.
VIP members can watch up to 16 webcams at once and wear a black VIP badge in their profiles. These features seem like pretty standard perks for an upgraded cam site membership. Also, in Wicked Cam Chat, VIP members can also automatically unblock their accounts in the event of a block!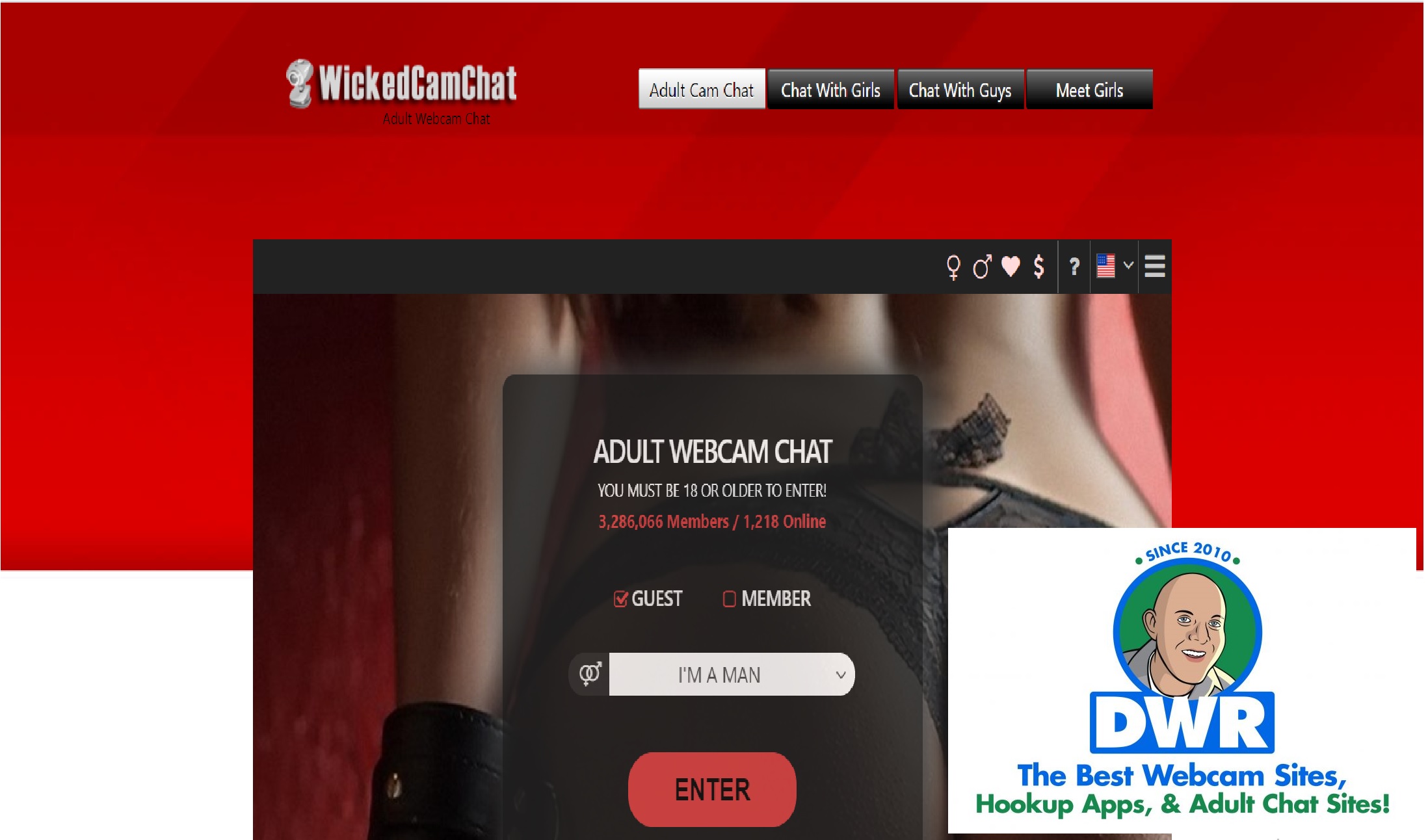 I just had to do a double-take. Why did Wicked Cam Chat think this would be a good idea? It enables poor-spirited users to continue bullying and harassing others on the site so long as they can retain their VIP status. Big red flag.
Also, it's having a replica in the name of ChatPig (review at the link) with a different color theme. Besides, you can use the tokens bought in this replica also.
WickedCamChat.com Reviews Verdict:
Compared to other cam sites, Wicked Cam Chat has to be one of the most convoluted places to hang out. With constant chatter in public chat logs, poor navigational, and no age verification, Wicked Cam Chat truly lives up to its name.
If you need a place to kick back and relax with some fun-loving hotties, steer clear. Wicked Cam Chat is so not worth it. Don't waste your time here looking for an adult video.

Enjoy the lap of Internet luxury instead when you make a free account on LiveJasmin.com. It hosts thousands of high-class camgirls that will treat you like a real VIP.
Apart from LiveJasmin, we listed the entire best adult cams on your blog for free access. Enjoy reading and watch nude cam shows for entirely free.
Comments
comments