PinkCupid is a leading lesbian site for lesbian singles. PinkCupid.com helps adults to find meaningful dating experiences and lesbian connections. Can we trust this lesbian dating site or not? My analysis and reviews will reveal what others don't highlight.
Pink Cupid is one of the niche dating sites from the Cupid media network. The pink cupid dating site assists women in finding their ideal partner anywhere in the world.
Not only lesbians, even if you're a bi-curious woman, but you also have a place in this lesbian dating website. Pink cupid.com claims to have more than one million registered users.
Is that true or just a marketing gimmick? Because most of the niche dating sites from cupid media claim to have one million members each. We will find out the reality behind that on our updated pinkcupid reviews.
PinkCupid Analysis & Overview:

Pink Cupid is full of women looking for a serious relationship, love, friendship, fun, and a romantic encounter.
We have seen in many other lesbian dating apps and sites, and even though it is only for women, they do have male users.
The pink dating site is having the same issue. We can see many male profiles are available, and the platform didn't respond promptly to remove that. Not the type of the first impression you want to see.
Little that we know, they got a mobile dating app with the same name too. However, the launch was very late, and it does have 100K plus members registered.
PinkCupid has lots of profiles with no photos and that's a low blow for them. – Jason Lee.
Pink Cupid Features:
Like most of the cupid dating sites, the registration takes a heck of a time. You have to fill in the complete details like a bio-data. Uploading the photos is not compulsory, and that's why we can see lots of profiles without images.
Lesbian Members Quality
You can't blame the genuine lesbian users on this dating site. Most of them are in the age group 18-27. The young adults lack patience in experiencing the complete dating site.
On the other hand, users from the 30+ age group are more composed and have the membership for a longer duration.
Free Membership Benefits
Search as many users as you want
Filter users by sexual preferences, age, and location
Pick members to favorite list
Add cupid tags for more reach
Basic matches
Show your interest
And lastly, you can send messages to any users, and there is a twist to it. If others reply or initiate messages, you can only respond with a premium account.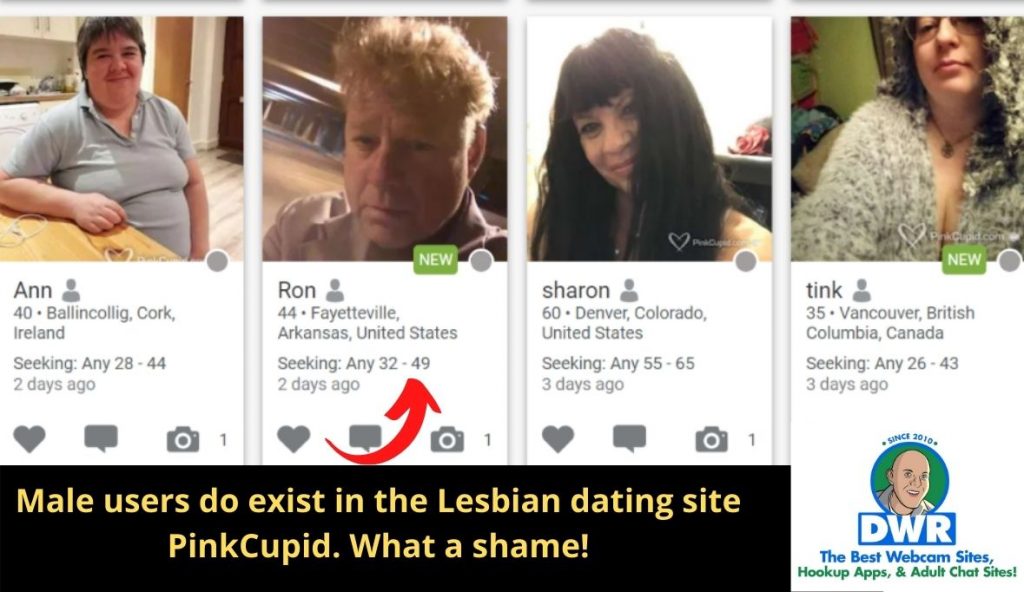 Premium Membership Benefits
Instant messenger to send messages to anyone
Use translator to communicate with other language members
Zero ads
Advanced search filters
Unlimited matching profiles based on the algorithm
Anonymous browsing
Profiles get better reach
If you're a first-time member, you might fall into these features. Trust me, we got better results at hookup sites finding friendly lesbian users who are fun and naughty.
Pink Cupid Membership Plans:
It came as no surprise to see cupid media follow the same pricing pattern for niche dating websites. Pink cupid.com also has two pricing plans, such as gold and platinum memberships.
Gold Membership Pricing
24.98$ – 1 month
16.66$ – 3 months (5.55$ per month)
5.55$ – 6 months (0.69$ per month)
Platinum Membership Pricing
29.98$ – 1 month
20.00$ – 3 months (6.67$ per month)
10.00$ – 6 months (0.83$ per month)
We understand pink cupid dating site is solely for lesbian and bisexual women, and the site would love to see the longevity of the usage from the users. That is why the pricing is less if you choose more periods.
Lesbian Dating App
The pink cupid dating app is a mess compared to the website. However, profiles with no photos are still available on the app as well, and we wished it could have done a better job assorting online members with photos first.
This lesbian dating app crashes a lot and often won't find you any matches. 25$ for a month looks more scammy after the usage of the mobile app. All the more reasons why many lesbian users prefer using this site nowadays.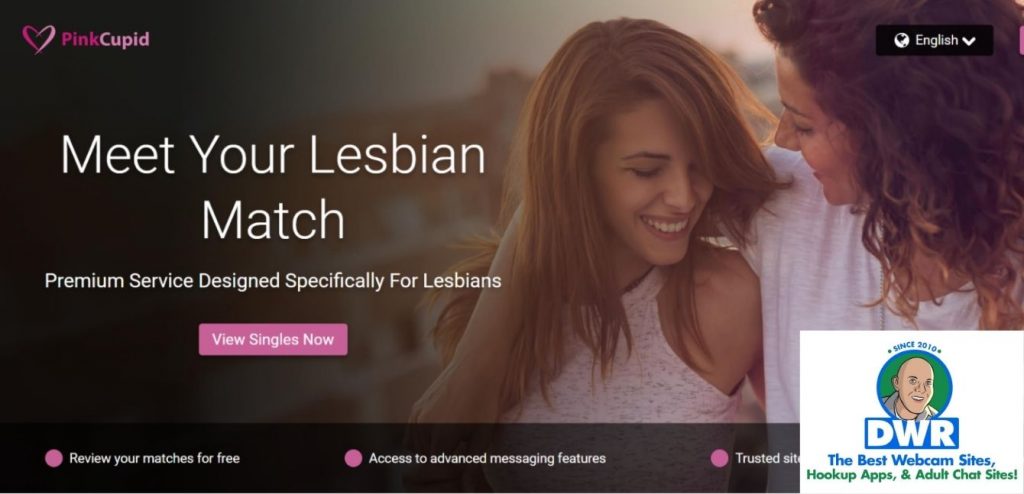 Sites Like PinkCupid.com:
The pink lesbian dating apps and sites had a brand image to push the product. Even with that, it's not the first preference for many girls. That said, I have seen my friends use three different lesbian apps every month to try to get a perfect match.
If you're looking for similar dating sites like pink cupid media, we have seen Flirt & Her App (review at the links) has more online members than pinkcupid.com.
In other words, if you're into casual flirting and adult fun, you will get more successful websites. The adult cam sites are some of the platforms that will blow your mind with beautiful lesbian chicks.
Webcam sites give you the added benefit of watching live cams of lesbians. Enough said, LiveJasmin & StripChat (review at the links) are two of the best adult webcam sites for women. Both the sites have secure connections and top-notch privacy policies.
PinkCupid.com Reviews Verdict:
The option of using Facebook for pink cupid login is appreciable and saves some time on the process. We are not going to throw you under the bus by saying pinkcupid.com is a perfect destination.
Put another way, the features we see on the website are not 100% available on the dating app, and this is not how best lesbian dating sites work.
To sum up, PinkCupid.com is a lousy platform that gets your money and doesn't give you enough matches for the date. It is a deserted wasteland now. Save your bucks.

You're more than welcome to check out the webcam sites with free webcam chat options with lesbians and bisexual members.
Comments
comments