flirt.com reviews
Detailed reviews on the dating site called Flirt.com. We cover membership costs below as well as compare site features and then make a editor conclusion. Likewise we also offer the 7 metric ranking tool to keep others honest and allow just 1 customer review per ip. This halps make sure the reviews are honest and legitimate.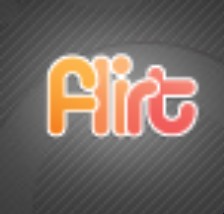 Flirt.com Features
Flirt.com doesn't just have a

GREAT name

for dating it also has a whole slow of features
advanced search by doezens of parameters
member highlighgting
faves
member notes and more
Flirt.com membership costs
27.95 Monthly with reduces fees for 3,6, and 12 month membership plans
Review Conclusions
Flirt.com is a trusted site with a rapidly growing database. It is considered to be a casual dating site which is popular with those under 35.  Flirt.com has taken off in the past year partially due to the insatiable appetite of those in their 20's and 30's to make dating more fun and casual. We attribute a large portion of flirt.com's success to their ability to make a dating site that really makes it fun to talk to new singles and get to know them in a fashion that isn't just about dating; but starting with flirting….that's a recipe for success. We can recommend Flirt.com without any hesitation.
They also have a money back guarantee!
You can join Flirt Free from this link:
Comments
comments