Jdate is a Jewish premier dating site specially made for Jewish singles to meet and date each other. Are Jews finding legit dates here or another trick to lure money? Find out more on this updated Jdate review to know the truth.
It's a well-known fact that Jdate.com is one of the gigantic online dating services for Jewish singles over the years. So far, they have more than 225K plus registered members on their platform.
Spark Networks curated the idea of creating a dating app for Jewish singles and headquartered in Los Angeles, California. The good thing is even though it mentions connecting Jewish individuals, it does encourage non-Jewish members to register and look for Jewish partners.
J date helps us to find casual dates, serious relationships, friends, or just for networking too. That said, if you're serious about dating Jewish, then you might want to spend a few minutes on this Jdate.com review.
Jdate Analysis & Breakdown:
J date.com has an ordinary dating website design that neither attracts nor sends people away. We are not sure whether the idea of going subtle on the first impression is doing any wonders.
Apart from the not-so-great-looking website, the site has mobile apps launched for single Jewish men and women. It goes with the same name but with a slight alteration on the logo.

Currently, the Jewish date in the play store has 1.7 ratings out of 5 and 3.5 ratings out of 5 from the app store. All the more reason to check which side of the story is the truth. Is the Jewish date site legit or not? Follow the lead as we expose J date features one by one below.
Jdate's Features:
Registration
Before we jump into the signup, a word of reminder, this is a freemium Jewish dating site and not a free one. Anybody who is 18 and above is eligible to register here for free.
The initial registration form asks for name, date of birth, gender, and zip code. Once we accept the terms and conditions, the next page requires additional information such as education, profession, height, weight, interests, sexual orientation, a short bio, etc.
It doesn't take too much time to fill out the profile, and the more we add the details, the more chance of finding a perfect match. Yes, the same old pattern that also works for Christian Mingle (review at the link).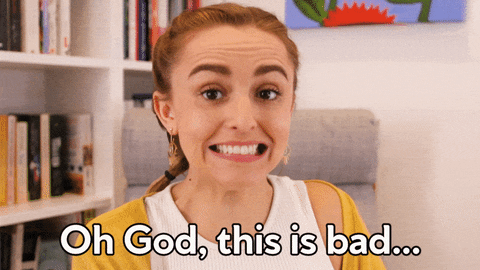 Contacting Members
As we mentioned earlier, only registration is free and contacting other Jewish members via email or messaging requires additional purchase. The chat rooms are available instantly after a successful upgrade of the free account into a VIP account.
Quality of Users
The margin of having fake profiles and bots is more on J date.com. Furthermore, some of the members straight away for one night stand and send inappropriate messages. In that way, Hebrew date sites are not so different from the rest of the dating platforms.
Of course, Jewish meet is still a bit more traditional than casual dates, and seeing sexual messages for an invite is not going to go down well among the Jewish members.
Jdate.com Membership Plans: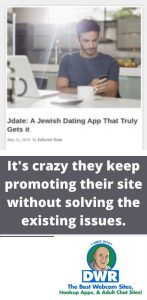 The Jewish date site doesn't have too many variations on the pricing, and it is simple to pick one. Before you know the membership plans, here are things you can get for a premium subscription in Jdate.com,
Access to all photos
Send & receive messages from other premium members
Check whether the member has read your messages or not
Find out who liked your profile
Check which user is visiting your profiles often
Hide your profile from matches and searching
Browse Anonymously
59.99$ – 1 month
134.97$ – 3 months
179.94$ – 6 months
Since it is a community-based niche dating service, the prices are slightly higher than the conventional dating sites.
Moreover, the subscription doesn't give any success to VIP members. More than 50% of people don't read our messages nor reply to them. That is one of the reasons why I had to pick this site over others.
"Jdate, as a Jewish dating app is clunky, baffling, and horrible to use." – Jason.
Sites Like JDate.com:
Quite honestly, I expected a lot from Jewish dating sites, and J date is full of bugs and unresponsive functions. There is a moment where you get three or four notifications, and after trying to open that, you won't see anything.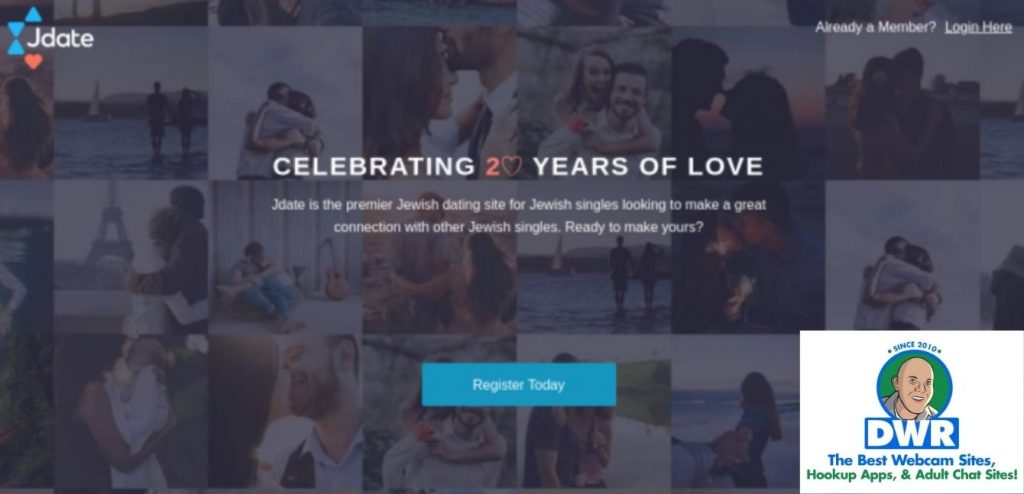 Even with 20K members logging in every day, there is a big problem on the technical side. More than 45 percent of users are females, but only 1 or 2 percent of Jewish women reply to our messages.
A lot of false promises and bug issues have taken a toll on this premier Jewish dating service. Most Jewish adults have understood the reality about Jdate and which is why they prefer hookup sites instead of dating sites that don't work even with subscriptions.
One of the recent surveys indicates adult cam chat sites replace dating sites in terms of registration and viewership. For example, ImLive & LiveJasmin (review at the links) are two of the most-used webcam sites for Jews these days.
Jdate.com Reviews Conclusion:
We checked both the Jdate mobile app and the website. The features on websites are almost available on dating apps but with hundreds of flaws. Naturally, we expect someone with 20+ experience in Jewish dating to deliver a better user experience, and that didn't happen.
Apart from the technical glitches, the bigger problem with the J dating site is that they don't care to fix anything. All they look at is about making money from subscriptions.
It used to be a decent place with well-earned Jewish professionals finding true love. We are not schmucks to believe this Jewish online dating site anymore.

That's a wrap to this review, and if you are still looking for some hookups online, let loose and check out the top cam sites with models who are streaming their cams for free.
Comments
comments