Fapchat is not truly a legitimate random chat site. Check out why fap chat isn't worth your time in our elucidated Fapchat review. Also, learn more about the features, costs, registration, members, and more about this so-called chat random site.
I get it, we all have been known to beat off in some shady porn sites over the years. Honestly, I was doing the same until I discover some of the top cam sites and hookup sites. These are having an edge over mainstream porn sites with unreal live interaction and distinct real-time features.
Imagine receiving the nudes of a hot acquaintance or even a friend of yours on your phone. That's one hell of an exotic feeling! Well, it may happen if you make use of these sites properly. Each of these sites approaches the market with a different formula. Fapchat is claimed as one of such random adult chat sites.
Nevertheless, it isn't either a hookup site or a random chat site. It's nothing but a shady adult cam site that's making deluding audience. Find out whether it is any good in connecting you with singles or not in our detailed Fapchat review here.
What is Fapchat? Is It Any Good?
Fapchat is an adult site that focuses on adult dating, sexting, trading nudes, and live video chatting. We all have heard of Snapchat. Fapchat is nothing but an adult spin on the Snapchat name. However, this adult strangers chat site has really got nothing to compete against this giant.
The popular affiliate marketing group called CrackRevenue is behind the whole idea of this sham. Unlike in sex chat sites, you don't really get to meet strangers here but trained webcam models.
Although the site claims that it exists for real people to have real fun, it's a pretty hard nut for anyone to meet real users here. What you need to know is that Fap Chat ain't any dating site or a chat random site, but a shady webcam site that deceiving the audience by hosting low-quality cams.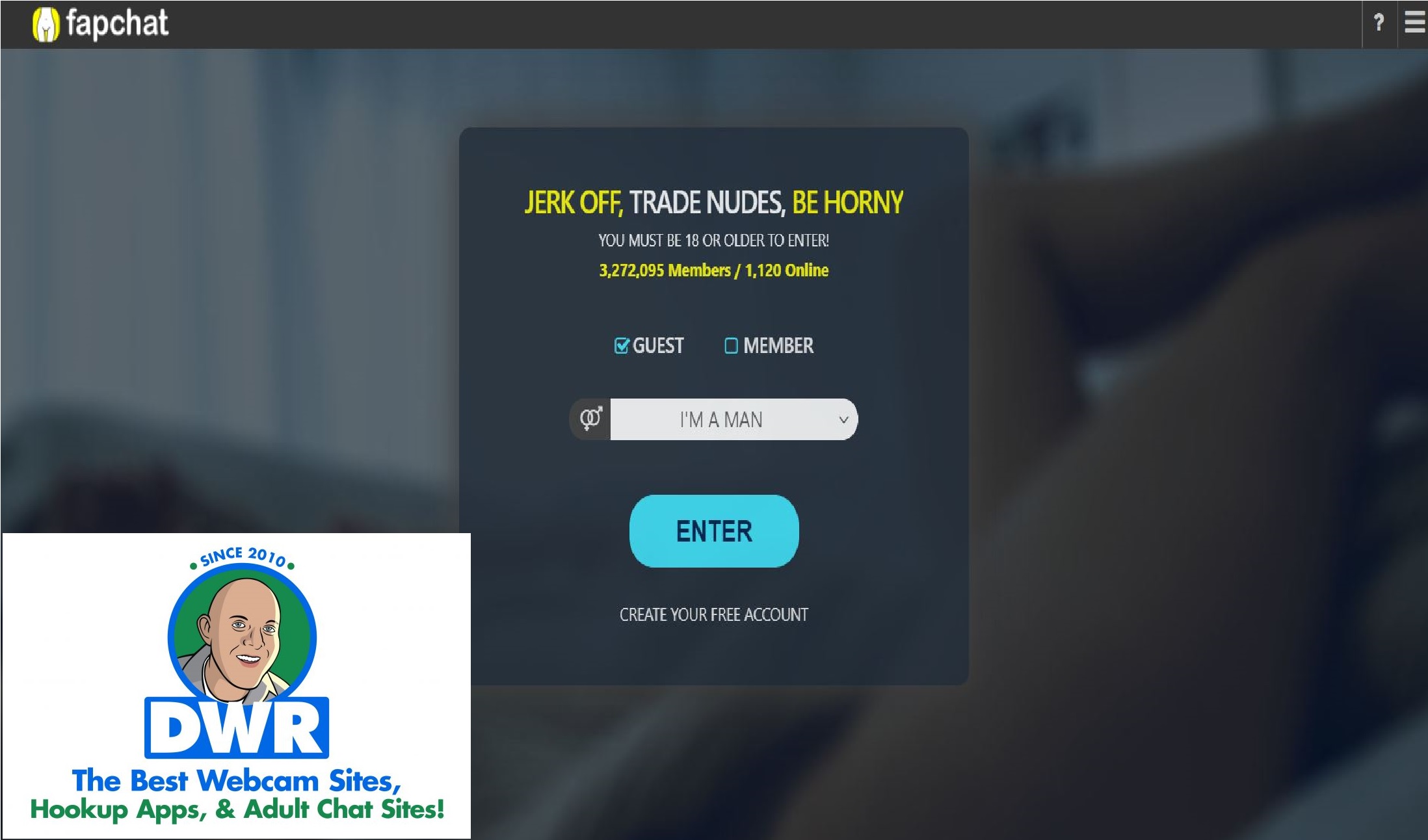 When it comes to the members on the site, the site says there are as many as 300k registered users on the site. The number of people online will be 1000 on average. However, you will get to know about the member scam within few minutes into the site.
You can often find members in various rooms here. Unlike in popular random chat sites like Omegle (review at the link), you don't find genuine chat rooms here. Despite claiming as an Omegle alternative, Fap Chat failed to make our chat with strangers.
Also, the free account is a total myth at Fapchat.com. You must upgrade your account to VIP membership to get the most of it. Let's check out the overall features of this shabby Omegle alternative.
Fap Chat Overall Features
With the cluttered design and user interface, Fapchat.com utterly failed to keep us glued to it. You have got to realize that if something looks bad, chances are it most definitely is. Well, you can get started on the site as a guest member without fapchat login.
Fapchat Login and Registration
First of all, there's no such thing as called free account at this chat random site as you don't get to chat with strangers unless you pay. By clicking on 'create your free account' you can initiate the fapchat login process.
The registration process is quick and on-point as you are required to add a nickname, password, email, birthday, and gender. After adding these details, the captcha is verified, you will be taken to the screen where you have to choose between the free account or a VIP account.
Remember an email validation is mandatory in order to successfully fapchat login. You will receive an email stating your registration at fapachat.com, but from Membersdating.com. Bizarre!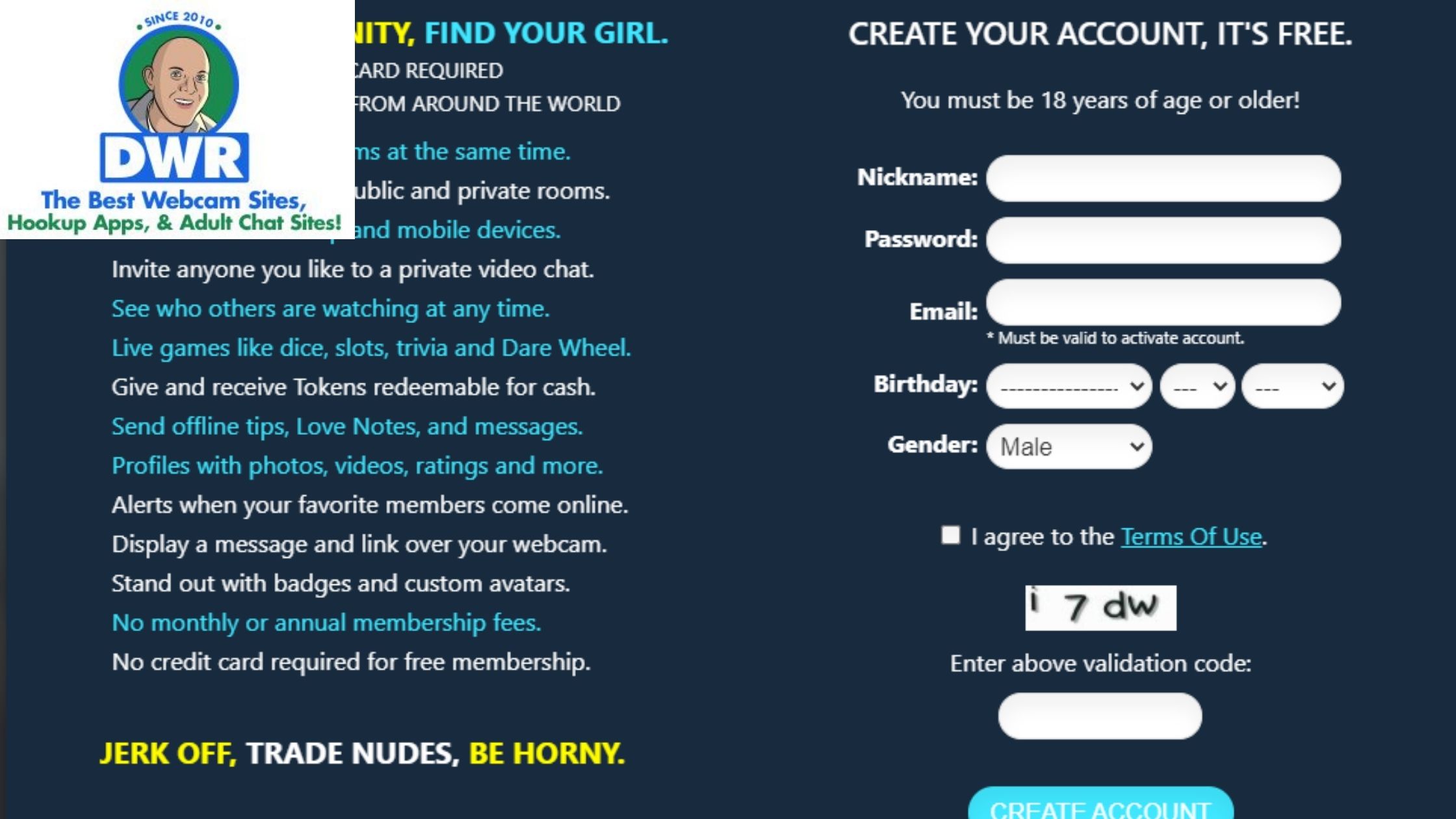 Live Cam Rooms at Fapchat.com
Getting started at these cam rooms is very simple. You just got to enter your gender and agree with the terms to enter these live cam rooms. That said, any underage user can easily get into this sex chat site without providing any information.
The mediocre cam window will appear on the left of your screen along with other diverse cam rooms, and users list on the right. However, it looks way clumsy as you can't find what exactly are users and cam rooms. It looks like shitty coding instead of a strangers chat site.
These live cam rooms are classified into two types: Public cams and Member cams. However, there's no real difference in any of these as none of them are random strangers but are trained cam performers.
Public Rooms
These are totally free chat rooms. Any guest user or free member on the site can access these public rooms. There are as many as 28 public rooms available currently. Some of them are Fantasy, Over40, BBW, Mature, Rate Girls, Girls, Sexy, Asian, Foot Fetish, etc.
All you get out of these public rooms is a poor-quality webcam show by a boring performer. You can see the number of users currently active in the respective room on the side of the room name.
Member Rooms
Doesn't matter what the name says, they're not real users. These are cam girls who broadcast their live feeds to make some money in the form of tokens.
Some of these member rooms are paid and you will be required to pay an entry fee to access them. The average number of tokens it would cost for you to enter a mediocre member cam at Fapchat is 300. That's too much when even compared to top cam sites.
You must be a paid member on the site to initiate conversations with the performers. That said, it isn't a truly free adult chat site but just a shady webcam site.
Fap Chat VIP Membership Prices
The premium feature called VIP membership on this random chat site comes at a one-time price of $27. However, the tokens will be purchased additionally on the site at a price of $0.1 per token. Here are a few benefits you will get with this VIP account:
300 free tokens
Custom username
Unlimited broadcast
Unlimted texts
Private Chat
16 cams at a time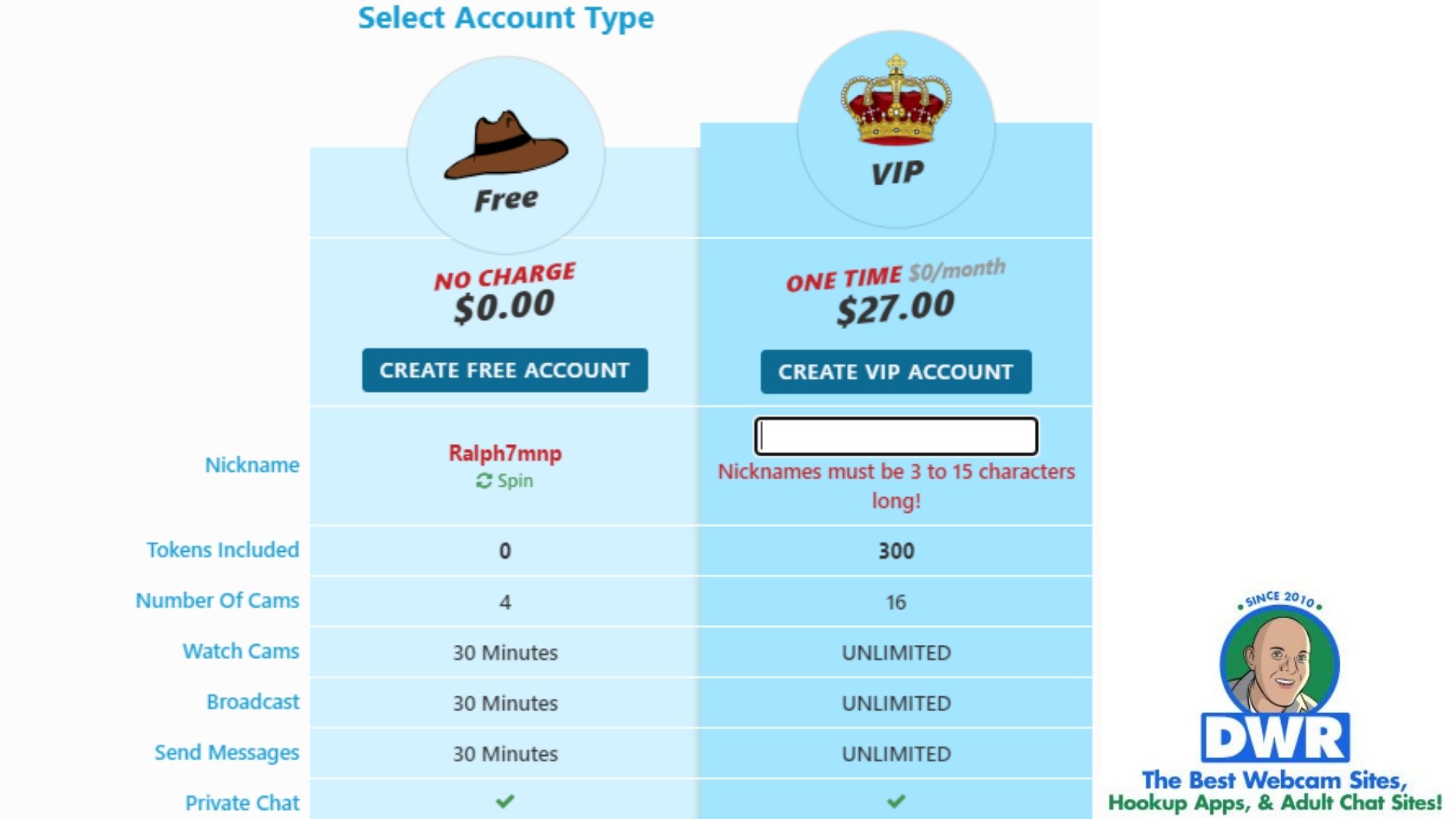 Sites Like FapChat
I didn't find any single reason to use invest time and money on this shady cam site when I have a lot of webcam sites in store. Cam sites like Stripchat.com and Chaturbate.com offers totally free high definition sex cams without playing any trick.
Even trying out a mediocre chat random site Chatous (review at the link) is much effective than trying out Fapchat.com. You cannot trade your nudes on fapchat as you don't find any real users to do so. So the statement 'Jerk off, trade nudes, be horny' is a total myth.

The bottom line is rather simple. Fapchat is terrible and truly a waste of your time. Well, if you enjoy cheap adult cams, you could give this a try. Leave your own Fapchat review in the comments below if you have been a member.
Comments
comments