Chatzy is a free private chat site for adults to find strangers to talk to, flirt, and have some fun online. Chatzy.com is one of the oldest chat room-based sites that is still alive and running.
Websites with free chat rooms as their bread and butter have emerged a lot over the last decade. Even with growing social media networks and creative mobile chat apps, there is a scope for free chat platforms to connect strangers.
Chatzy.com looks like an antic website already. The theme is unbelievably old and lacks the attractive elements we expect from a free private chat room platform.
Is Chatzy.com a safe chat room site or not? Check my updated chatzy reviews for answers for that. If you're a free chat user who prefers going as a guest and use chat rooms, this review will be a breakthrough for you.
Chatzy Analysis & Breakdown: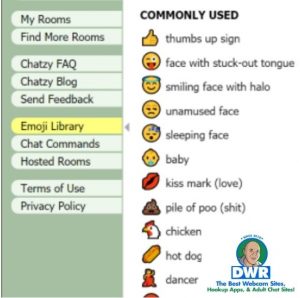 The website mentions it as the alternative to Facebook, Yahoo chat, and Skype. We know that is a bit over the top promotion especially having a website that looks repulsive to approach.
Chatzy does have free online chat rooms available, but it's not mentioned upfront to attract more users. That looks odd to think why it is not giving the best features on the first page.
Random chat sites like chatzy.com are a bit tricky if we don't understand how it works. We know as a fact that whenever a website claims to be a free private chat room, in reality, it would be the opposite.
So, chatzy is a free chat room site as they claim, or just another dupe in the name of that?
Chatzy's Features:
Quick Chat
The main page opens up with options to create a quick chat room by entering details such as name, title/subject, invite email, and an intro message.
Creating the free chat room will automatically register at the chatzy my rooms list, and anybody who finds the room can join if they like.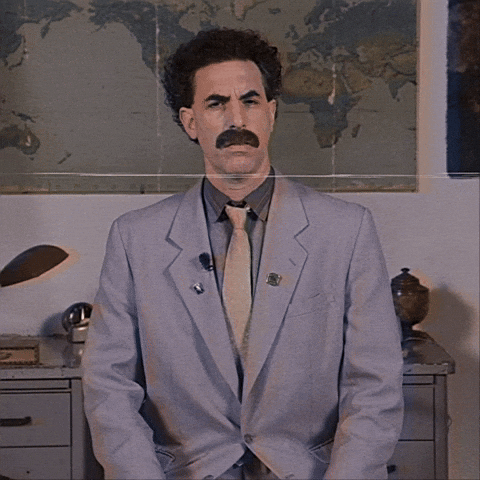 Find More Rooms
To join other chatzy rooms, enter this section, and you will find some topics left as an example of what you can expect from chatzy's chat rooms.
Here are some of the popular chat room terms listed on chatzy.com,
Roleplay
School
Fun
Anime
Fans
Gaming
Medieval
Pokemon
Apart from this, you can search any room by typing a keyword according to your preferences and find chat rooms. It may look like a google listing, but it's an inbuilt search result of chatzy's rooms.
Registration
As we doubted, chatzy.com is not a 100% free private chat room site. The registration is a ruse to get members to sign up for free and then send them to free chat rooms.
All you need is a valid email ID and a password to complete the registration. Users can also sign up using Facebook, Google, Microsoft account, and LinkedIn.
Since chat rooms are 100% created by registered members, we cannot find any single chat room with more users for free chat. If you take a 'fun' chat room, you'll find less than ten people per chat window. That's a downer.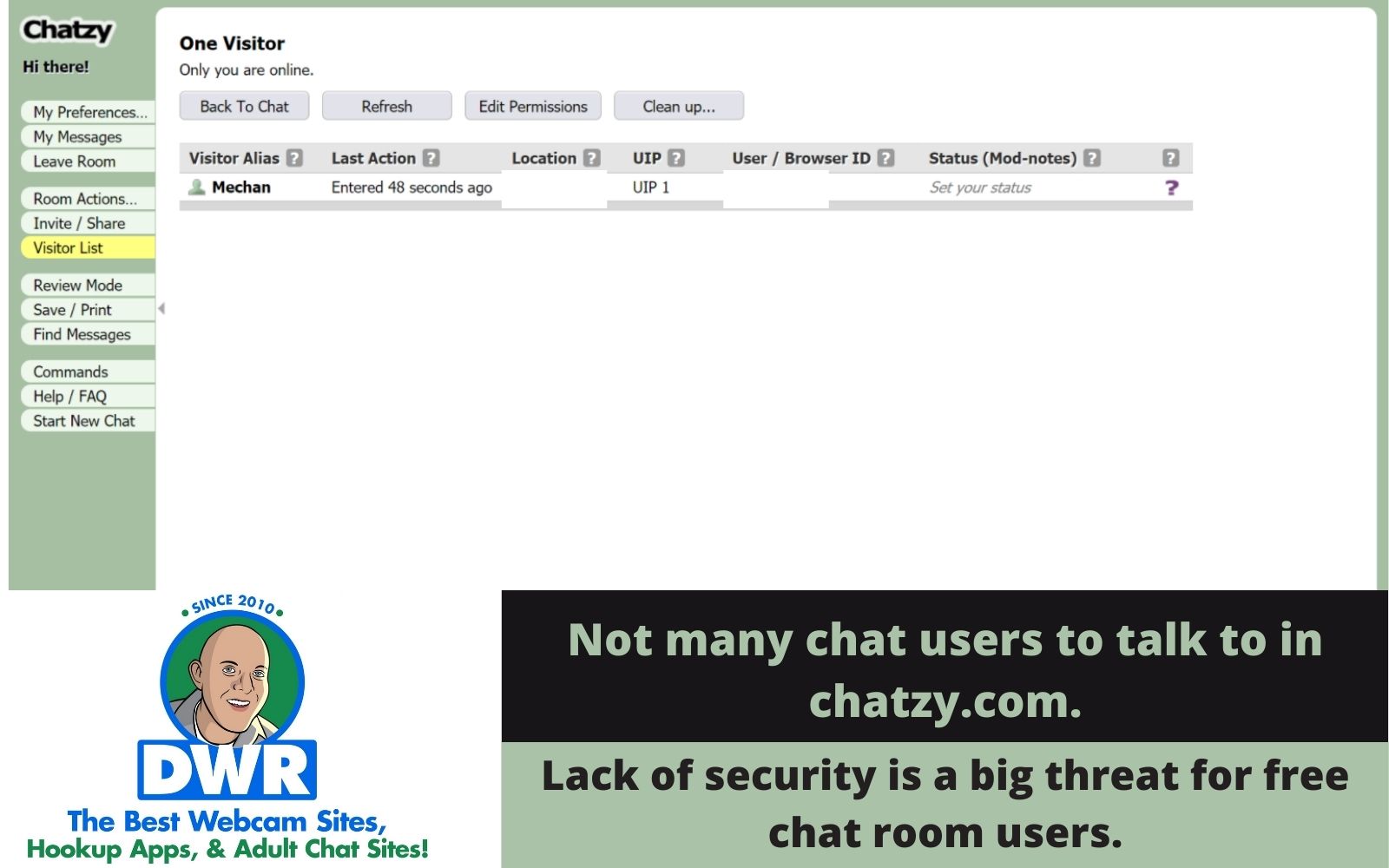 Chat Room Experience
Not fruitful. We saw many abusive texts and trolls happening in chatzy chat rooms. The main reasons are lack of security, no profile verification, and failure in moderation.
Any chat room site that fails on security should not be encouraged for premium membership. Use this site instead.
Chatzy Pricing:
I know this is a disappointment for those who came for free private chat rooms with girls and couples and ended up checking at pricing plans. Don't fall for "free chat rooms no registration" taglines.
Anyway, here is how the pricing looks for chatzy members,
Premium Room Membership
10.90$ – 2 weeks
16.90$ – 1 month
39.90$ – 3 months
129.00$ – 12 months
Perks:
Add/invite an unlimited number of users
Zero ads
Send & receive private messages within groups
Quick chats
Full chat history
Custom URL for your chat rooms
Embed the chat rooms on our sites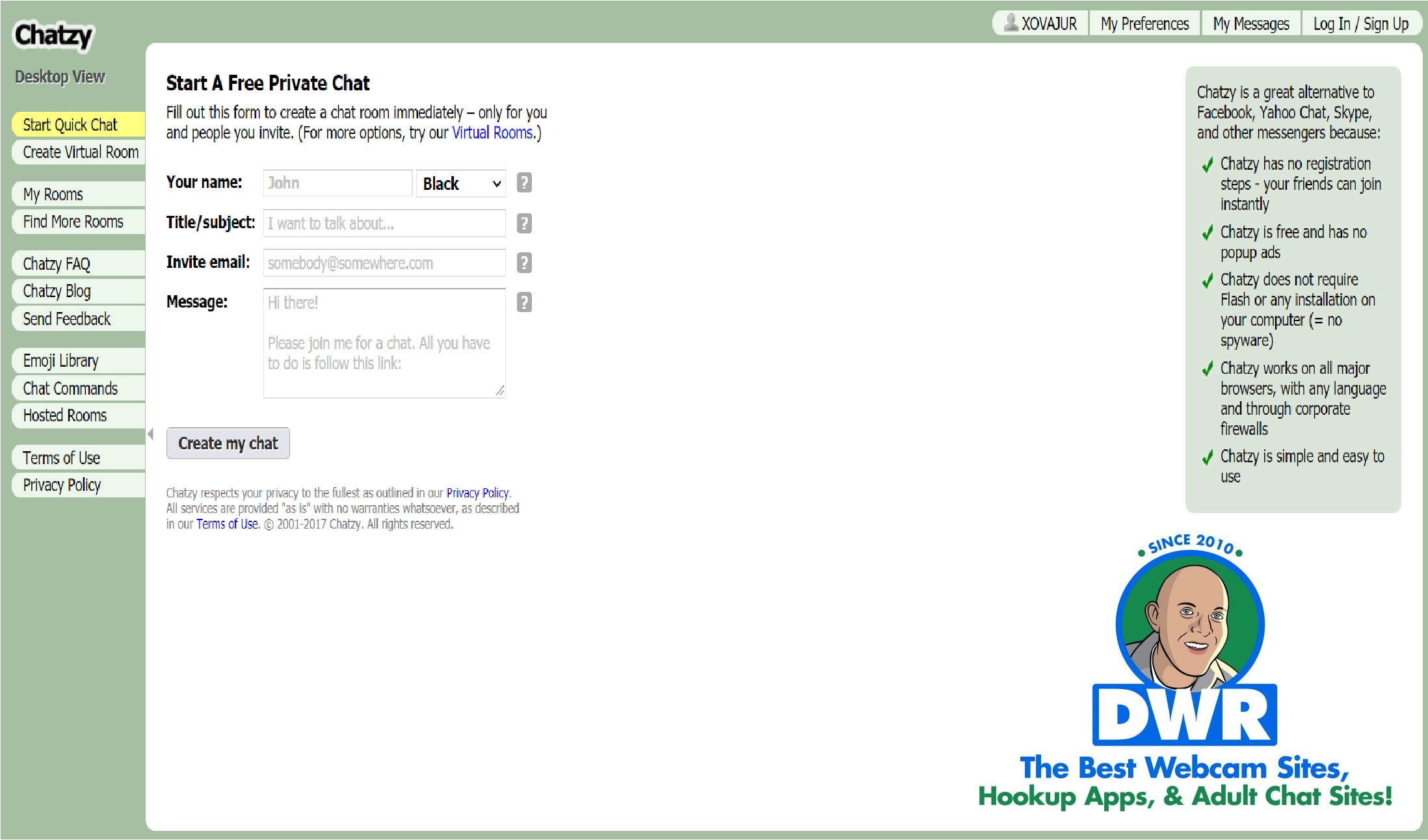 Here is the cost for becoming a premium user,
10.00$ – 3 months
15.00$ – 6 months
24.00$ – 12 months
Perks:
Complete access to any chat rooms
Private message anyone on the website
Unlimited list of chat rooms
Secured HTTPs privacy
Cheaper than premium room
There is no denying that prices are below average. However, the quality is unsatisfactory.
Adult cam members from Chaturbate & StripChat (review at the links) give free chat features & free cam shows for webcam users. Compared to that kind of fun, chatzy rooms are a total waste.
Sites Like Chatzy.com: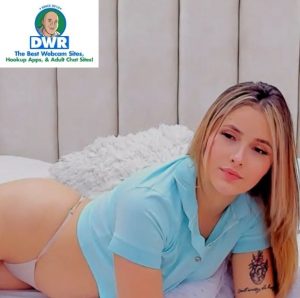 Here are two more sites that work like chatzy.com but slightly with better website design and user interface – ChatLiv & Chatiw (review at the links). That said, you can visit any online free chat sites, and you'll see two things repeatedly.
First, the domination of male users, and second, the number of sexual messages and trolls happening. Both are 100% interlinked to each other.
That is where I suggest users visit adult cam sites (18+) to avoid these situations. Even if promotes as a free chat room site like Tohla. It's risky!
More than 80% of adult chat users love to do something naughty, fun, and entertaining without disturbing others. If you belong to those adults, feel free to check the adult chat site called LiveJasmin.com.
Chatzy.com Reviews Verdict:
It is clear chatzy.com is behind the times right now. There were a lot of features that look like a laughing stock to current generation free chat members. The same obsolete theme and user interface tell us the status of the website. It's DEAD!
"Chatzy is a chat site place for bots, spammers, and abusers online." – Jason.
Pity that we couldn't have any fun using free chat sites anymore. Nevertheless, the quest for secured free online chat rooms will go on. Meanwhile, you can check this fantastic site to have naughty chats with girls online.

As a bonus, we listed some of the top cam sites that work as chat room sites to watch couples, lesbians, gays, trans, single girls & guys for hot fun online. Feel free to wank off using those cam sites.
Comments
comments