BlackPeopleMeet is a black dating site for black singles around the world. Is BlackPeopleMeet.com the ultimate destination for African American dating singles? Find the truth behind this black dating site on our reviews.
Quite frankly speaking, the number of dating sites for black people has been rising for the past few years. People are looking for genuine black dating sites to meet black men and black women for friendship, love, and serious relationships.
In 2002, a Texas-based company called People Media launched BlackPeopleMeet.com. Since then, this black dating site is among the front runners for African-Americans to find friends, random dates, love, and marriage.
Besides that, Black People Meet is for everyone who wants to date black men or black women. So, you can join here despite having different ethnic backgrounds.
Find out more about this black singles dating site from this BlackPeopleMeet review.
BlackPeopleMeet Analysis & Breakdown:

The website has more than 5 million registered members, and there is a good number of black singles getting the notice they deserve.
For example, if you're European, Asian, or Latino, but you favor African-Americans, you can search them for free.
No surprises to see more than 90 percent of visitors are from the USA. What is more interesting is they have more black females than black males on this site.
Although the site has million-plus registered members, we can see not more than 15K people signing per day on average. There is no proof to find 1000 plus users who register every day.
Blackpeoplemeet.com also has a mobile dating app with ratings of 3.2 from Playstore and 3.6 from App store. That said, many users have left mixed reviews on this black singles app. The most common comments among them are Scam, Horrible, Deceived & Hoodwinked.
"There is not a single dating site with only black members on them." – Jason Lee
Let us find out more about this black dating site by looking at its features.
Black People Meet Features:
Registration
The account registration is not that hard and takes less time to complete. Here are the steps you have to follow for successful profile completion at blackpeoplemeet.com,
Choose your gender
Pick the gender of the person you're seeking
Country
Zipcode
Username
Password
Date of birth
Upload the picture
Add a short introduction about you
After this, the last screen of the signup will ask for membership plans. You can skip adding the date of birth and zip code, but the rest of the information is mandatory.
User Photos
Upon signing up, you can add a maximum of 30 photos from the computer or import them from your Facebook account. Photos can increase the profile score and gives an authentic look.
Nonetheless, photos get periodically checked from the website. So, we cannot see any nudity or inappropriate images on any profiles. That's a relief.
Please note you can skip the membership process at the last stage of the registration and upgrade the account any time after checking the entire website/app.

Communicating with users
If you're into black dating apps for the first time, then spending enough time on this review will make you realize the ploy about them. You cannot communicate with any user without a premium subscription plan. Classy trick!
A free user gets 10 featured matches per day, and you can choose to give like or skip them to show your preferences.
Basic Search versus Advanced Search:
The free user without any membership plan has limited scope at black people meet dating app.
First, the featured matches per day. Second, the ability to view all the profiles that have photos, videos, and greetings. Third, to check the profiles via gallery or thumbnail mode.
Advanced search is for premium users, and they can avail a lot of features such as,
Who viewed the profile
Search users by names
Who has flirted with your profile
Online members
Who has bookmarked your profile
Filter users by age, location, height, and star signs
Apart from these features, there is one option of "connectme" that enables you to call other users without revealing your phone number. On the other hand, another mobile dating app called Woo (review at the link) also has the same feature of calling users privately.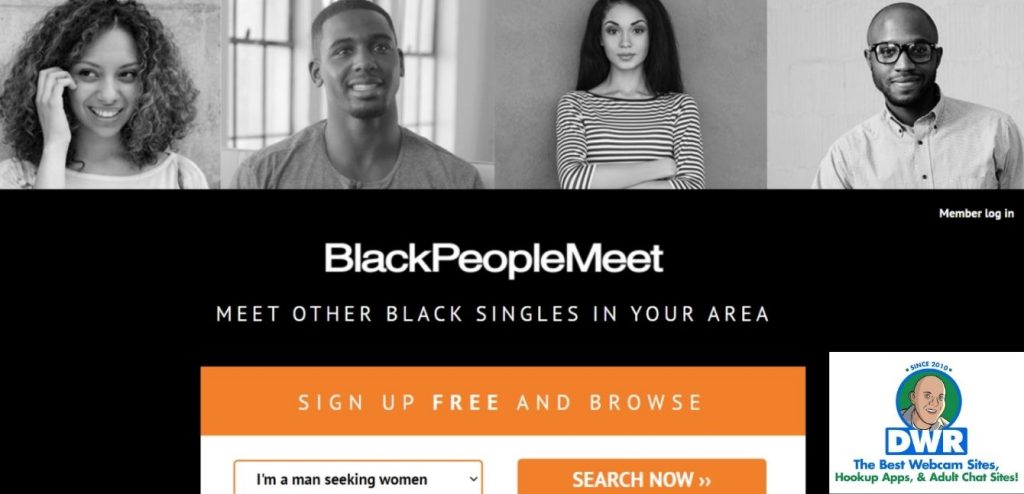 Quality of Profiles
BlackPeopleMeet has a mixed bag of genuine users, fake, spam users, test users, and old profiles. What happens when you have a continuous bad experience from spam users, you lose trust. Yes, that is what happens in this black singles app.
Despite having a premium membership, you cannot pass through the site without facing a single spam user.
Whenever your membership plan is inching closer to the end, you'll receive hundreds of emails, messages, and notifications from other black women.
You do the math. These are cheap tricks to keep the users intact and get money for premium packs. We listed some legit random chat sites for adults of any ethnicity, you can pop in and check that for free.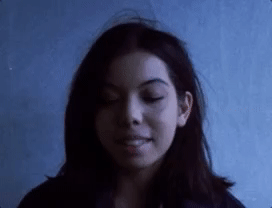 BlackPeopleMeet Membership Costs:
Once you enter the blackpeoplemeet.com login, you can see the upgrade option on the profile settings. Here is how the BlackPeopleMeet membership plan looks,
16.75$ – 1 month
38.97$ – 3 months (12.99$ per month)
65.94$ – 6 months (10.99$ per month)
Further, it also has tokens for purchase. You can use these for highlighting the profile or get more matches.
0.99$ – 25 credits
3.99$ – 110 credits
9.99$ – 280 credits
Sites Like BlackPeopleMeet.com:
Other popular dating sites such as Tinder & Zoosk (review at the links) have thousands of black singles with success stories. So, does the blackpeoplemeet app is necessary or not? We will leave the choice at your table. Try this website instead.
Spam & fake users are the two buzz killers on the blackpeoplemeet.com site. You can find search for black Christian people meet & senior black people meet, but it's a pain in the arse finding genuine users.
BlackPeopleMeet.com Reviews Verdict:
Overall, www.blackpeoplemeet.com is an inexpensive and hoodwinked dating app for users. We cannot say the blackpeoplemeet com site is full of spam.
For customer support queries, they have a contact email to send. Seriously, mate? There is no way you can live chat with any representative to solve your problems.
Nevertheless, If you want to beat the meat watching black models online, we got the best ones. Adult webcam sites such as Flirt4Free & LiveJasmin (review at the links) have the best looking black models to chat and flirt online.

In short, black people meet is a bad experience compared to other best cam sites we tested so far.
Comments
comments