Are you a fan of VoyeurHouse? This voyeur cam site has seen trending among porn lovers in recent times. I did intrigue by the idea of voyeurism and spent hours breakdown into a review.
Voyeur House is one of the live voyeur cam sites available for adults who enjoy peeping into others' private life. You can secretly enjoy watching reallife people in their apartments and villas and watch them do all sorts of fun.
Surprisingly, VoyeurHouse cams have high ratings shared by voyeurism addicts. Voyeur House streams live voyeur cams for 24H a day that includes people walking naked, having sex, fingering, and masturbating.
Anybody bored of watching porn can hop in for some hidden cam porn from voyeur cam sites. Is VoyeurHouse free to watch? Can we trust this voyeur porn site? Is it kinky enough?
Check out this VoyeurHouse reviews that unveil all the answers.
VoyeurHouse Analysis: A Spiritless Voyeur Cams Site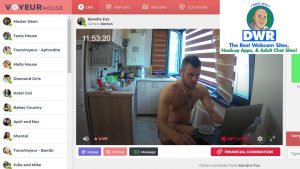 There are many reallifecams on the internet offering voyeur cams. Voyeur House is one of those sites where you can watch real-life couples involved in sexual activities.
Although most couples from voyeur cams are from Europe, it's nut-busting to watch them do sex, moan and scream out loud.
Voyeur House has been in existence since 2012 but is still having around 20 apartments featuring voyeur cams. Most of them are in locked mode.
The irony is that most of the couples will be seen cooking, wandering around, eating, and doing laundry. Very rarely you will get to see them involving sex.
The free access is limited to very few cams. That said, the couch and kitchen are the only cams you can watch for free. Indeed, the live voyeur cams work with proper consent from the people and stream their personal lives for adults.
Voyeur House Features:
Even as a guest user, you can watch only 4 out of 20 apartments and that too for free access to their kitchen and living rooms.
Sometimes, all you get to see is an empty room as the couple makes out in the bedroom. That's what you get after waiting for long hours.
The only good thing about voyeur house is that its replay shows. Here, you can get a glance at missed or previously broadcasted voyeur shows. However, not all of them were free. But, at least in some free replays, you can watch the naked couples.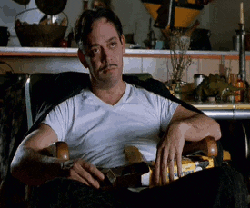 This is again, no different from any porn site. However, we do feel that couples are trying too hard to satisfy the voyeurism porn addicts.
Once you enter the voyeur cam, you can see the actual live feed of the couple you choose. Nevertheless, most of the time, you end up staring at an empty room or a girl scrolling through her phone. To watch their exclusive bedroom cams, you must upgrade to a premium account.
Replay Shows
The replay shows here will allow users to watch the streamed shows of couples in the last 24 hours.
So, there are very few replays that are available for free. Most of these involve blowjob, masturbation, and changing clothes. We didn't subscribe to watch them changing their clothes and do household chores.
The rest of the replay videos can be watched at the cost of a few tokens. Apart from the premium access, you must purchase additional tokens in order to get access to the replay videos.
Sex cam sites like AsianBabeCams allow you to watch free cam shows.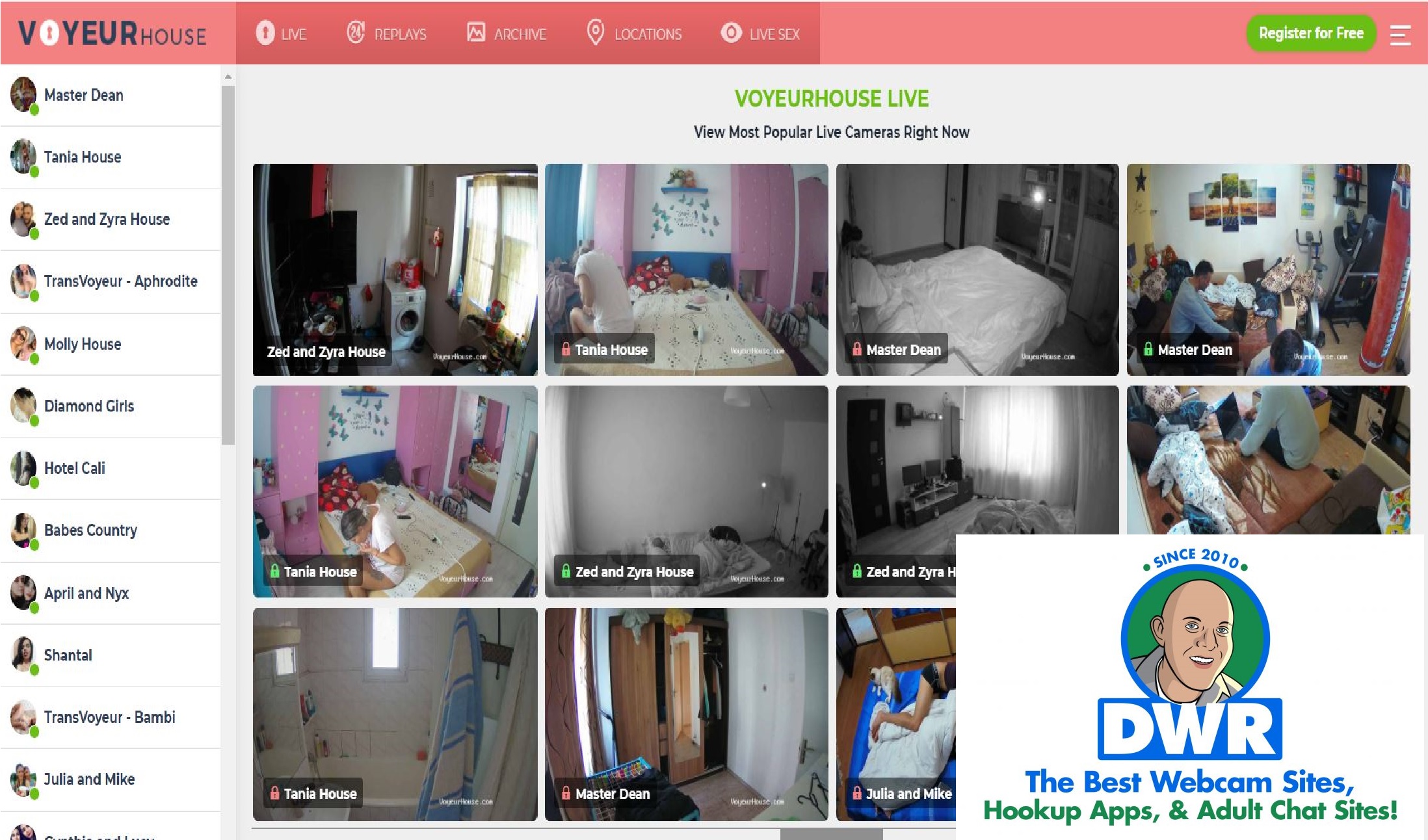 Registration at Voyeur House
The registration at voyeur-house is very basic as you just need to provide a valid email address and a password.
While signing up, you must agree to the site's terms and conditions to get started. Being a guest user or free voyeur cam user doesn't really have any difference.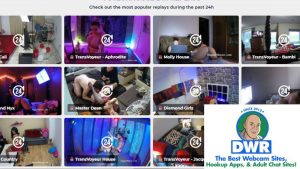 Whoever opts for a premium subscription will have the exclusive benefits. But, is it worth your money and time? That's a tricky one.
Here's what we learned. So, the performers aren't pornstars, and the amount of sex they do on cams can be limited.
You cannot expect them to perform BDSM or hardcore sex as you wish.
They have their comfort zone, and we can't interact with them for two-way communication.
That's the downside of voyeur cam sites, and even if we watch them with a premium account, it's not as sexy as we thought.
VoyeurHouse Costs:
The premium subscription will provide you with the actual benefits of the site voyeur-house tv. It almost functions like a sex cam site where you can tip models.
From unrestricted live cam access to messaging with models, here are some of the benefits you can avail yourself of with a premium subscription.
Live chat with models
Unrestricted live cam access
Unlock 24-hour replays with tokens
Access to all photos and videos
Access to 70+ cameras
Screencast to your TV
These benefits look pretty until you know the price of it. The premium account starts from $15 per month which is slightly expensive compared to any popular cam site.
Although the site seems secure, the snag is that there's no free trial and you must pay $3 to get a trial for a week.
Refer to the image below to check the costs of premium plans.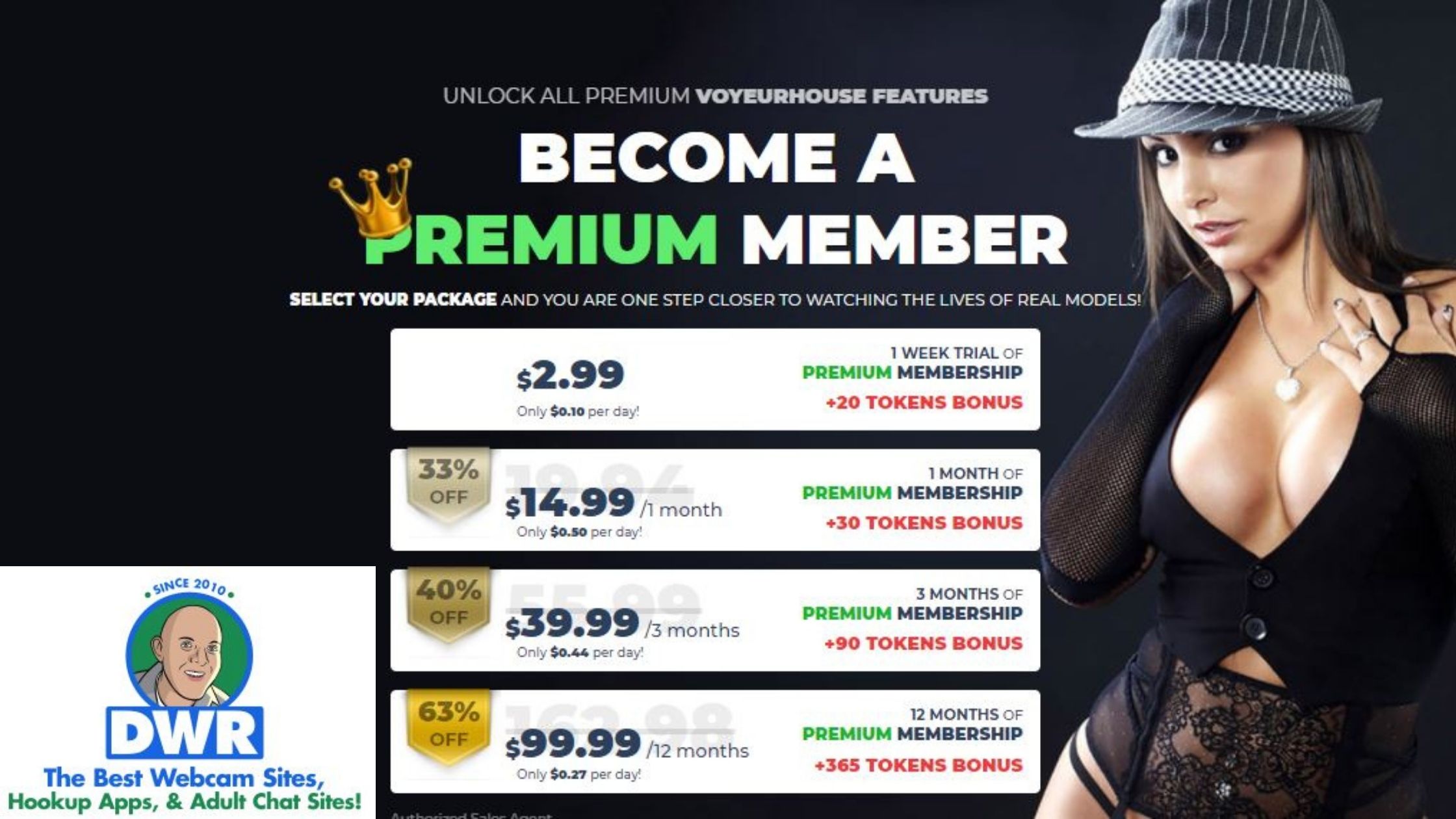 Sites Like VoyeurHouse.com:
Voyeur sites like RealLifeCam & Camarads (review at the link) are like big brother house but with more adult entertainment and live porn.
Voyeur House works like other webcam sites but with a moderating theme and locked webcam sex rooms.
For example, take a look at sex cam sites Streamate & Chaturbate (review at the links).
Both the cam site has naked couples featured on their homepage and we can watch it for free.
You can directly enter into the couple room of your choice by clicking on the thumbnails of the respective rooms. Bonus, we can spy their sex cam shows too.
VoyeurHouse.com Reviews Verdict: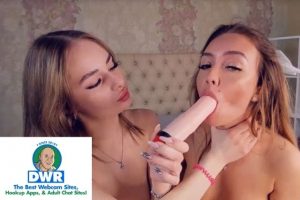 Overall, the voyeur house gives you a spiritless feeling which is unusual for adult sites. The lack of engagement is probably a big letdown for this voyeur cam site.
We feel the regular porn lovers might not have a great time here. They want immediate porn, and sites like voyeurhouse.com aren't that sites for that.
Instead of spending hours of time and the internet, it's way better to switch to webcam sites.
We think there are two reasons why voyeur cams will never give you enough porn experience. First, the lack of free sex cams, and second, there is no way to communicate and express our desires to the performers.
Instead, adult webcam sites like StripChat.com have all the more reasons to watch. It got lots of couples, lesbians, gays, and trans webcamming their cam shows for free. And, it also has a free chat option for guest users.

To sum up, voyeurhouse.com has miles to go to become a replacement for porn sites. It's definitely not a good use of your team; even if it's not a scam.
Comments
comments