RealLifeCam is a voyeur cam site where couples from different parts of the world share their private lives with adults. Real Life Cam gives you the guilty pleasure of watching next door sex life of strangers.
We have the option to watch real sex, nudity, and romance unfold on high-quality cameras, and you can view any moves of the couples.
RealLifeCam.com has lots of European couples sharing nakedness to the world via voyeur cams. That said, there are English speaking couples and gang indulges in hardcore sex, and you can enjoy their moan and groans clearly on the microphone.
Is RealLifeCam worth the time for adult cam users? That's the big question. Gladly, we had spent extreme hours analyzing this top voyeur cam site, and you will find all the answers in this updated Reallifecam reviews right here.
RealLifeCam Summary: Good For Nothing!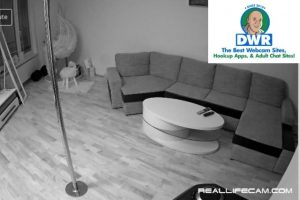 Launched in 2011, RealLifeCam.com is a decade-old voyeur cam site available for free.
The tempting part of the voyeuristic experience is that we can watch real couples having sex and not some actors or performers who act.
As intriguing as it sounds, there is a downside to voyeur sex cams. Reallifecams are not 100% to watch free sex cams live.
However, there are plenty of hidden cams available, but it doesn't show the important part of romance or nudity.
I mean hell take 5 minutes now and compare this side by side with the free cam site called Stripchat.com. The difference in value is day and night. RLC cams is a complete SNOOZEFEST!
Live voyeurism is picking up the pace among adult cam lovers, but there is a long time wasted in those voyeur sites if you're watching it for free.
We do understand it is contradictory to the way they promote themselves as free voyeur cam sites. (In reality, it's not)
Real Life Cam Features:
More than 20 apartments and cams are available on the homepage, but only four cams are for free. Realifecam has night vision cameras that make it easier to watch the tiniest of romantic movements.
Free Voyeur Cams
Guest users can watch free cams, and to our disappointment, it has empty cams streaming for hours. Shit, that is an awful lot of time to wait and watch for couples walking naked.
However, if you're lucky, you can watch girls roaming around their apartments in bras and panties or nude and do daily household works like dish-washing and house cleaning.
Reallife cam also has different rooms such as roommates, singles, girls, and couples on vacation.
Registration
Enter a valid email ID, confirm your age, choose a password, and you are good to start voyeurism at reallifecam.
Here is the homepage screenshot of Reallifecam.com,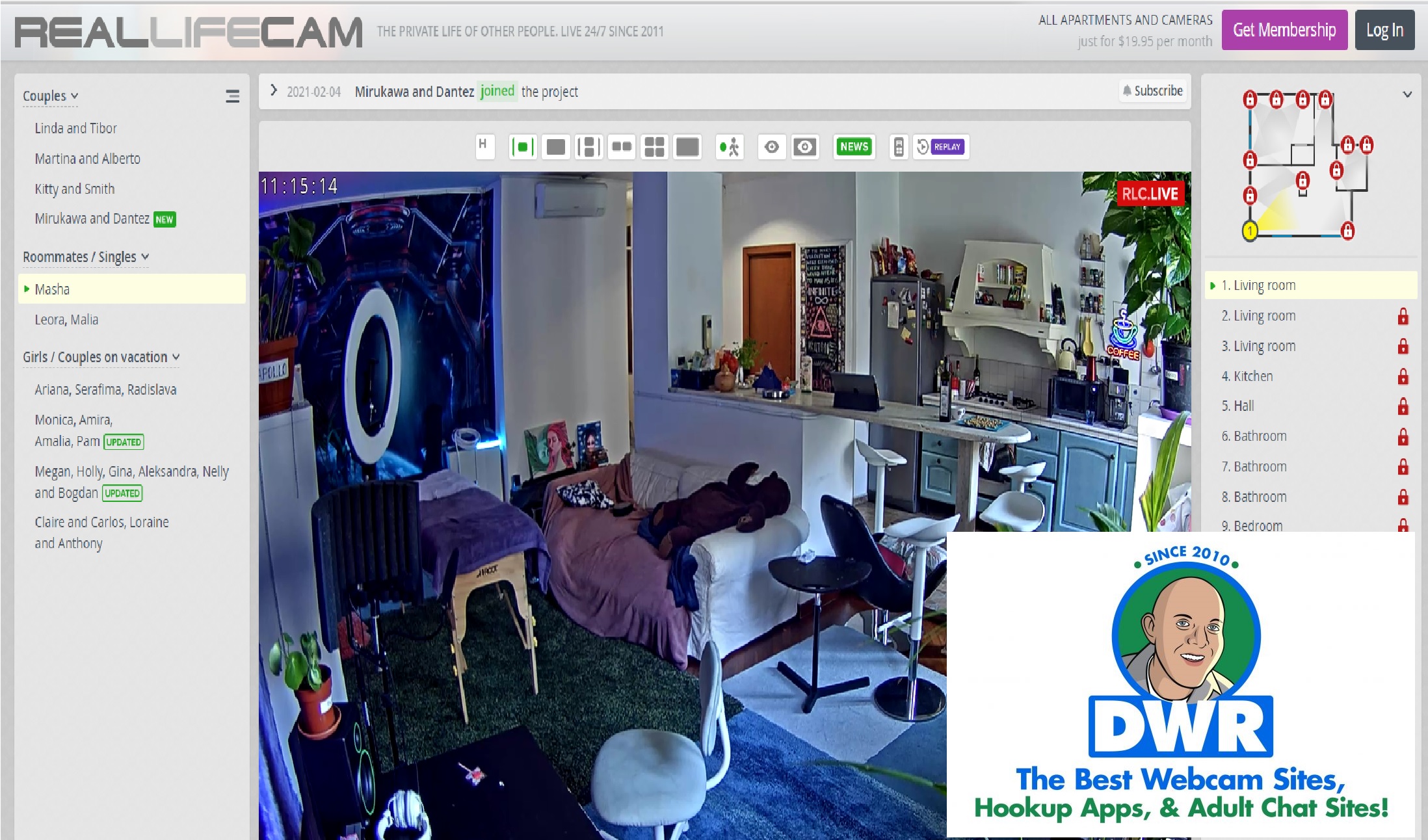 Real Life Cams
This voyeur cam website has cameras in 5 places mainly. Watch streaming cams from the living room, kitchen, bathroom, bedroom, hall, and guestrooms.
Replay Videos
Reallifecam videos of couples, singles, and groups are available for free to watch. You can view it for 7 days from the day it was shot.
Watching streaming sex cams is what we thought but recorded videos is what we get in Reallifecam.com. It's no different from the usual porn videos site.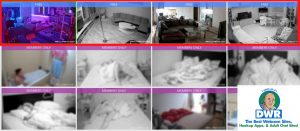 RLC Function
The RLC function helps you connect the reallife cam site with a smartphone, and besides that, you can use it as a remote control to display different angles.
Not sure how many of you noticed it, but almost 90% of performers in realifecams are looking dull and lack the energy to perform sexual encounters. In fact, these voyeur cams are happening after taking proper consent with them.
RealLifeCam Pricing: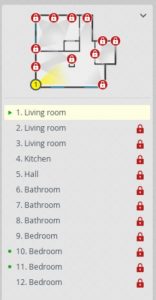 There are two ways to look at the real life cams costs if you're a regular cam user.
One, reallifecam.com doesn't have ads on their site, and that's a good sign to improve user experience and having a flexible user interface.
So, it has no options left to make this voyeur sex cam site a premium cost.
Second, the reallifecam costs are different. If you want to watch couples' sex or gang bang videos, you have to pay 20 – 45$ per month. That's a lot of money if you want to waste watching dull-couples fuck.
We find no difference comparing reallife cams to premium porn sites. Here's what spending 45 USD will give you at reallifecams.com, access to 25 apartments & 300+ webcams. Thanks, but no thanks to reallifecams.
Sites Like RealLifeCams.com:
If I were you, I'd be looking for something that gives more fun webcam sites and more sexual actions from cam girls and couples.
RealLife cams can't let you connect with the voyeur couples and chat with them. So, you cannot express what type of fantasies you want to watch the performers perform.
Other voyeur cam sites like Camarads & VoyeurHouseTV (reviews at the link) also share streaming sex cams but a touch better than real life cams.
In short, webcam sites are a better option to spend time watching live streaming girls and couples having sex for free. StripChat (review at the link) is a great start to watch hot cam girls perform cam2cam sex for fun.
RealLifeCam.com Reviews Verdict: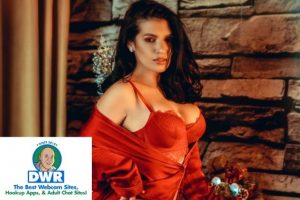 Hardly any surprises left from Reallife cams. Overall, realife cam is more a disappointment than a blessing for porn lovers.
First, there is no free real life cam porn available for free, and second, it becomes tedious after a while.
You can't expect the adults to wander around in reallifecams and wait for couples to drop down their clothes.
For example, within seconds after entering Streamate.com, you can pick any model chat room and watch them naked and masturbating right at you.
Any given day, sex cam sites would beat voyeur sites in terms of quality and adult fun.
In short, reallifecam.com is just another mediocre site that fails to impress webcam addicts. Adult webcam sites have a lot better entertainment compared to voyeur sex.
Comments
comments