Coming into the official start of Summer which is of course still June 21st in the U.S. I was curious to see what the busiest time of the years was for online dating. So off Googling I went….
First off, according to this article by Cosmopolitan the busiest day for online dating is actually Jan. 2nd of each year.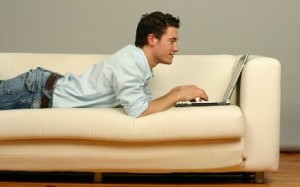 That really didn't surprise us much to be honest but our hunch was also that as people burst out of those cozy winter clothes and convenient winter relationships and get ready for some free-spirited summer fun; June must also a big month for online dating!
Not having access to the membership database of match.com we can't say for sure but Cosmopolitan did actually use match.com membership numbers as their source for the busiest time of years for online dating. According to that article Match.com experiences a 55% uptick in new members January 2nd of each year.
Likewise, the Huffington Post also wrote about this issue here as did CNET here. Ironically they all cited Match.com public statements about the biggest annual increases in dating site traffic and memberships.
Might that be because Match.com is the largest dating site in the world? Oh probably!(Check out this list for the biggest dating sites by amount of members!)
However, we wanted to check on what other sites had to say and so on we went….digging to see what other top dating sites were experiencing. That's when we strummed onto JMag a publication for Jewish singles from the leading site for Jewish dating called Jdate. For those that are not familiar with JDate.com it is larger by more than 2 to 1 than any other competing Jewish dating site. So what did they have to say as far as the busiest time of the year for online dating?
Sure enough, it was confirmed that New Years is also the busiest time at that leading dating site as well. Erika Ettin confirmed it for us in an article titled, tis the season for online dating. She said essentially starting around the Christmas holidays people get to thinking about their new years resolutions and in doing so they consider what they want from their partners. As a result they put those goals into action by joining a dating site around January 1st, right around the New Year!
Although, I still insist that in the Summer time, casual online dating must pick up as well. I think summer is when people really want to break free, put on those summer clothes, and have some fun! Check out our latest dating reviews, articles on new dating sites and online dating deals as well.
Got a date planned? Also check out our article on great summer date ideas . We always have the latest match promo code and dating reviews by niche. For example read the Jewish dating site reviews where we compare Jewcier, JewishMingle, and Jdate for those of you looking to meet Jewish singles! It's all here. Lastly remember to leave your own reviews, what we really want is to hear from past members of all the top dating sites so that we can share that with other people what your actual experiences were like!
 20% Off Discount
Comments
comments