Ourtime is a leading online dating site for mature singles over 50. It helps 50 plus dating members to find and connect others for love and companionship. Is Ourtime.com a successful older singles dating site or just another dating platform?
We spent ample time to crack this senior dating site and hang in there as we uncover the facts and truth for those who love online mature dating. Ourtime.com is another niche dating site from the dating giant people media.
Our time is a complete senior dating site for over 50 men and women. People media had niche sites named seniorpeoplemeet and seniormeet but later got merged to ourtime.com. To avoid confusion and break of dating users, they had to combine and use a single platform for seniors.
For some time, people who registered at the previous version of senior dating use the same credentials to access our time dating site. However, the current situation is clear, and those luxuries got ripped off.
Find out more on this updated Ourtime review here.
OurTime Analysis & Breakdown: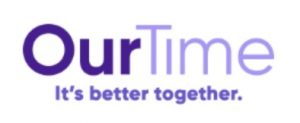 Adults over 50 are a unique demographic when it comes to dating, and our time has done a decent job getting most registration over the years.
Pen pals & older singles love to connect and meet using ourtime dating site, and we do see some success stories shared on the website.
OurTime.com is a 50+ dating service with more than five million-plus users registered. Dating single older women and single older men for flirting, serious relationships, and friendship is very likely possible here.
The USA tops the list for the most number of registrations for senior dating. Also, it came to know that older women have more than 60 percent of registrations completed.
Our time.com has senior dating apps released on the app store and play store. Both the dating apps have 3+ ratings out of 5, which isn't too great for a powerful dating brand.
"Watch out for young singles who misrepresent their age as older singles." – Jason Lee.
Our Time Features:
Dating sites for seniors usually don't ask for way too many requirements for registering dating profiles. Our time.com follows the same pattern and asks for minimal information, and the registration takes close to 3-5 minutes.
Older Singles Photos
Like BlackPeopleMeet (review at the link), you can add 30 photos on your free profile importing from the computer or Facebook account. Add appropriate user photos for better reach and longevity of the profile.
Sometimes even a bikini photo gets the profile ban. So, you don't want to face such headaches.

Free Account Benefits
With a free account, the maximum we can do is search for profiles and get ten matches per day. That's a bummer from www.ourtime.com.
Premium Account Benefits
Before we jump into the benefits, do remember, choosing the premium memberships is a subscription-based feature. So, cancel them if you're not looking for long-term usage because the automatic payment is a pain in the ass.
Here are the benefits of a premium membership in our time dating site. (Note, the profile highlight feature works on the value plan only.)
MatchMe, PromoteMe, ProfilePro, NotifyMe, & ConnectMe.
OurTime Membership Plans:
Once we enter the ourtime.com login, the vital features get unlocked only with the help of a premium account. Go to profile settings to check the upgrade cost. Here is how our time membership plan looks,
Standard Membership
34.96$ – 1 month
95.76$ – 6 months (15.96$ per month)
Value Added Subscription
119.76$ – 6 months (19.96$ per month)
Value subscription packs unlock other features that we can't avail of on standard plans.
Moreover, this senior singles dating site also shares tokens for purchase. Use it if you want to push the profile on top of the list or get more older ladies on the match.
2.99$ – 55 credits
5.99$ – 110 credits
9.99$ – 280 credits
The membership plans look more or less like other niche dating services from the people media company.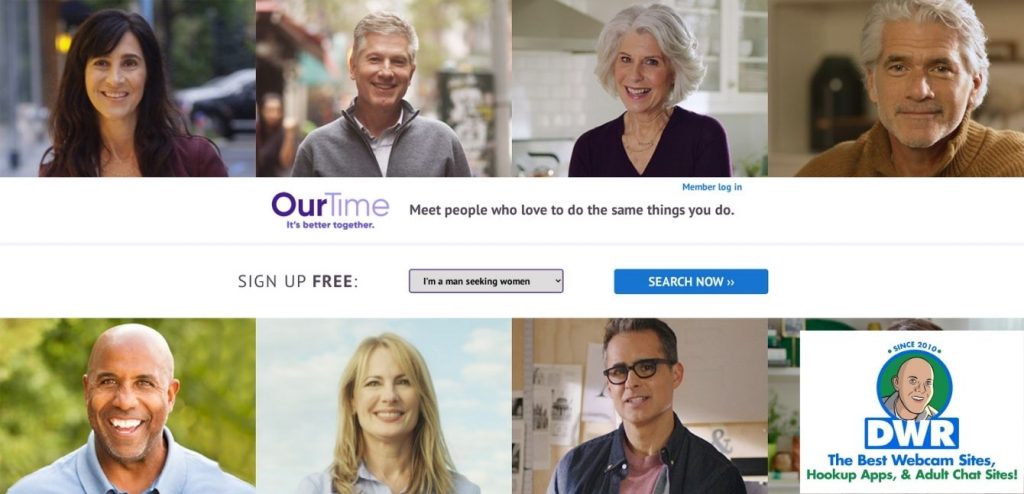 Sites Like OurTime.com:
There are available sites for mature singles who love to spend less time on casual meetups and focus on online flirting and chatting. In many ways, it reduces the risk of not falling into gold diggers. That is why I prefer suggesting this site to older singles.
We reviewed SingleParentMeet (review at the links) site with mixed reviews, but it's also a product of people media. For lonely singles who love to meet women or men online for fun, try checking the best hookup sites.
OurTime Dating App
The mobile version of the senior dating site hasn't got all the features. So, it pretty much affects the user experience for senior singles. As registered members, we can see the profiles, matches, and notifications coming in.
Nonetheless, we cannot reply or check messages being free users. Over time it gets to our nerves, and we get pushed to upgrade the account. Even as a registered member, fake and spam profiles are killing the dating experience.
So, it feels like cheating even after paying lots of money that we don't get a hassle-free genuine dating experience.
OurTime.com Reviews Conclusion:
Webcam chat sites and free dating sites in USA perform better compared to our time.com. 7 out of 10 people get bored of using this senior dating service.
Instead of going through a long process, there is another way for you to connect with senior singles, or we say horny singles. Adult webcam sites LiveJasmin & Chaturbate (review at the links) have legitimate older singles looking for fun and video chat. Feel free to try your luck there.
To sum up, you need to have perseverance waiting for legitimate profiles to send and receive messages. Despite branding for men and women over 50, the site opens the path for younger users to sign up.

You may not like cougar dating, but there are tons of younger dating users looking for sugar daddies and sugar mommies. It's a lot more transparent to watch users on webcam sites than ourtime dating site.
Comments
comments