Match.com mobile app – Let's talk about it! 
These days nearly everyone is transitioning from accessing the computer via a desktop to mobile, everyone that is that has a smartphone that is a few years old or less. Along with this trend, online dating is making a huge leap forward as well.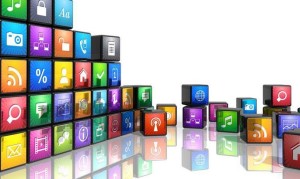 Many of the top networks of online dating sites have invested hundreds of thousands of dollars and in many cases more making their mobile apps state of the art. (In addition to advertising their new mobile dating apps as well).
Tinder, Swoon, and  AYI (Are you interested) seem to dominate the headlines but what we so often fail to realize as consumers is the fact that these are merely apps, without the old conventional reputation and massive database of users; and everything that comes along with that!
I just recently rejoined match.com in an effort to update our Match.com review since it had been 6 months or so since I last updated our review for this dating site. What I found when I started using the match.com app for the Samsung Galaxy on Android really astonished me. (It shouldn't have I suppose).
Anyway, my point is the new Match.com mobile app makes it so easy to flirt and meet singles on the go that I had to write about it. The fact is with the match.com mobile app you get the bells and whistles of these new mobile dating apps but also you get the main course, a wealth of match.com members!
That of course means that I find more single people locally, and for me, the selection is really the bottom line…as is accessibility.
With the Match.com mobile app, I get both.
Sure, I always love checking out the newest mobile dating apps but the raw truth about the matter is the utility never matches the hype! I would also mention that, just like we see from major tech companies like Facebook and Google, Match.com and their parent co. will also probably buy out any real mobile app competitors just as they have done with so many other top sites of the past.
Take, for example, OKCupid and SinglesNet, both were acquired in recent years by Match.com. The value is in the members and these companies know that quite well. Rather than be a guinea pig for new apps I'll stick to the ones that work and save me time. At the end of the day people, you should know that single people go where they are most likely to find a partner, and when it comes to not just members but also a state-of-the-art mobile dating app, Match.com simply delivers more of both.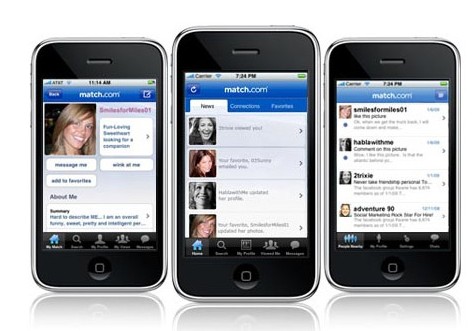 The three major operating systems/brands I tried out…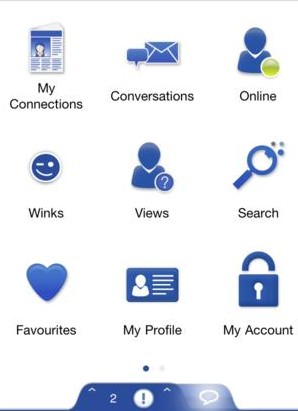 1. Match.com mobile app for iPhone –  Fastest response time of the three and stellar functionality
2. Match.com mobile app for Android (Samsung Galaxy)- Nearly the same load time experience and again top-notch use-ability.
3. Match.com mobile app for Blackberry – Blackberry was not as quick but that most likely had to do with the fact the model was older and I used and I was not as familiar with using the BB  phone. Across the board, the Match.com mobile app made it completely unnecessary for me to access a desktop!
4 things I
REALLY

like about the Match.com mobile dating app:

1. It's fast loading and doesn't freeze up as often as other top dating sites mobile apps

2. You can easily access things like Favorites and messaging as well as search! Match.com offers loads of search functionality and so that was a huge illustration of why match.com simply puts these new mobile dating apps back in their seat. The app is not just centered around winking or ranking which seems to be the jist of so many other dating apps.

Likewise, so many other dating apps really are very weak in the area of finding out more than a photo of the person who is local, let alone searching by all the parameters you can with the Match.com app.

3. When it comes to mobile dating apps they should offer full functionality so you really don't have to go to a desktop ever unless you want to. The Match.com app does just that.  This app can basically fuel your entire dating life, directly from your smartphone.

4. Match Facebook App:  Mobile and Facebook dating site apps clearly go hand in hand and the Match.com Facebook app smoothly accomplishes this seamless integration without a hiccup. It works nearly identical to when you use Zoosk in that your notification and updates show you match emails and winks.

This avoids the issues we cite in our Zoosk reviews of running the risk of mixing your friends and dating new people, but save you time and lets you use Facebook as you are browsing singles at the largest dating site in the U.S. It's a win-win.

When it comes to the best mobile dating apps, Match.com simply gives you both more options and provides a more efficient way to communicate with all of those options!  You can also read the latest Match.com reviews here or share your own.
Comments
comments