ItsJustLunch reviews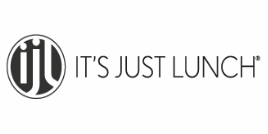 Introduction and history of Itsjustlunch:
Itsjustlunch is a personalized dating service. It was founded in 1991 by a successful professional woman, who was also in search for love. The service prides itself with an experience of more than 22 years in successful matchmaking, based on personal interaction between the matchmakers and the clients in search for their perfect mate, thus finding them perfect date candidates. Up until now, the service has matched tens of thousands of single professionals, with more than 2 million successful dates.
Itsjustlunch process and location:
Itsjustlunch can be accessed through the request form on their website or using the provided phone number. Either way you choose, you will be contacted back by a matchmaker in order to arrange an interview and the process of matching you goes as it follows:
1. You show up at the interview, during which you will discuss about yourself, your preferences and what you are looking for in a date; the matchmaker will ask you questions in order to get to know you better.
2. After the interview, the matchmakers will search for someone that is just right for you and contact you back as soon as they find the right candidate.
3. Itsjustlunch will afterwards arrange a date for you and your match, a lunch date, where you just have to show up and enjoy your time.
Itsjustlunch respects the confidentiality of its users, not revealing any personal information to the matched date, except for the first name of his or her match.
Location of Itsjustlunch:
United States of America: all over the states
Canada: Alberta, British Columbia, Ontario
Europe: Ireland, United Kingdom
Australia: ACT, New South Wales, Queensland, Victoria
Asia: Singapore
Itsjustlunch costs:
Itsjustlunch offers a monthly subscription of $125 for their services, but they request payment of an annual subscription of $1500. This includes approximately one arranged date per month. However, the periodicity of the dates is not guaranteed.
Itsjustlunch Contact information:
Itsjustlunch can be contacted using the provided phone number: 1-800-489-7897
or using the request form available on their webpage.
Our conclusion about Itsjustlunch:
Itsjustlunch is a dating service with quite a long tradition in matchmaking. The service is based on personal interaction between the matchmakers and the ones looking for their perfect mates. In this way, they claim to have a better understanding and insight about each person, being able to find better and more appropriate matches for their solicitors. No online services, no matchmaking technical processes or mathematical algorithms. Itsjustlunch claims that its method has better results than any scientifically based matching program. The costs of this service are kind of high and not too precisely revealed, but if it promises turn out to be true, maybe it would worth the shot.
You can visit the It'sJustLunch.com home page to learn more about this dating service here.

Comments
comments