ItsJustLunch is a dating service site that encourages singles to go for a blind date over lunch. Let us find out how it works and whether it is a successful dating service or a scam on this updated It'sJustLunch review.
It's just lunch is a personalized dating service. It was founded in 1991 by a successful professional woman, who was also in search of love.
The service prides itself with an experience of more than 30 years in matchmaking, based on personal interaction between the matchmakers and the clients in search of their perfect mate, thus finding the perfect date candidates.
Up until now, the service has matched thousands of single professionals, and on the other hand, faced hundreds of criticism and accusations about spam practices. Is It'sJustLunch.com a safe dating platform or a ripoff? Check out this It's just lunch review here.
ItsJustLunch Analysis & Summary:

Do remember, It's Just Lunch is not another dating site to try. This niche dating service is especially for working professionals to meet someone new.
If you're on the list of people who got exhausted searching for a date via colleagues, friends, and family, you're the target audience for IJL.
It's just lunch has professional matchmakers trained to help singles find real connections through lunch dates. Despite race and gender, itsjustlunch works hard to create a wholesome date experience.
Not only in the USA, but the IJL matchmaking service is also available in United Kingdom, Ireland, Canada, and Australia.
It's Just Lunch Features:
Itsjustlunch can be accessed through the request form on their website or using the provided phone number. Either way, you choose, you will be contacted back by a matchmaker to arrange an interview and the process of matching you goes as it follows:
First, you need to sign up for the form with personal information such as name, age, gender, city, email, and phone number. Here's the process after the signup,
1. You show up at the interview, during which you will discuss yourself, your preferences, and what you are looking for on a date; the matchmaker will ask you questions to get to know you better.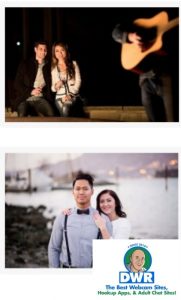 Apart from this, the account registration happens after a successful phone and skype interview.
2. After the interview, the matchmakers will search for someone just right for you and contact you back as soon as they find the right candidate.
3. Itsjustlunch will afterward arrange a date for you and your match, a lunch date, where you just have to show up and enjoy your time.
It's just lunch respects the confidentiality of its users, not revealing any personal information to the matched date, except for the first name of his or her match.
It's JustLunch Membership Plans:
The membership plan from IJL is very costly. It may start from $2,000 to $4,000 according to the preferences you choose.
You are eligible to meet dates after successful registration and payment. IJL is a selective dating service that might not suit everyone. However, the matchmaker will assess your personality, sexual preferences, and age to find your potential and suitable matches.
It also offers a monthly subscription of $200 for their services, but they request payment of an annual subscription of $2000 and more. This includes approximately one arranged date per month. However, the periodicity of the dates is very long. Sounds risky!
Even after the payment, you have to wait till the matchmaker calls you and confirms the date. It sounds absurd to spend that much money and wait for weeks to set up a date. That is why I prefer this site nowadays and don't believe in paying bulk amounts to sites like itsjustlunch.com.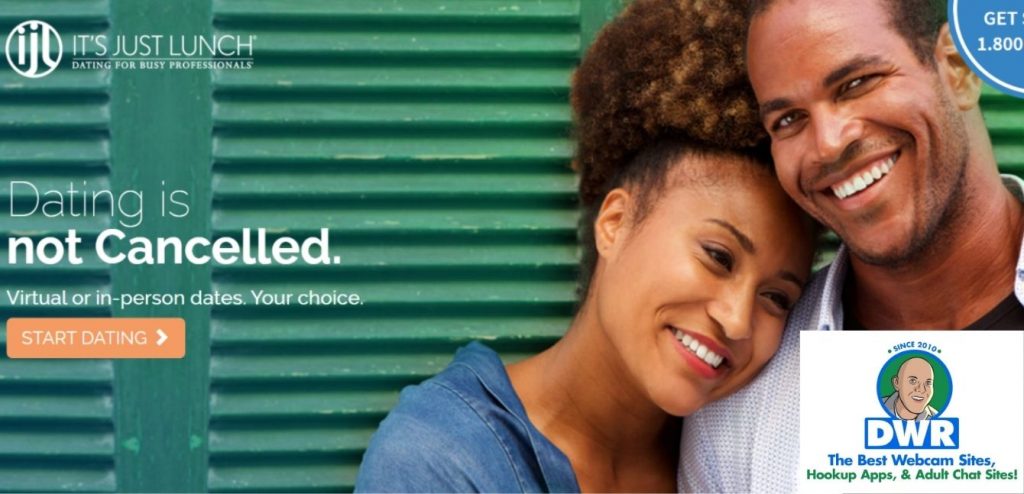 Sites Like It'sJustLunch.com:
In a way, it's just lunch that gets your nerve when the matchmaker gives you a lesser number of dates. Also, it is a bit embarrassing to see few dates are eligible for a member despite doing well on the interview.
We reviewed some of the happening dating sites too, and they reveal the other side of the matchmaking story. For instance, take a look at online dating service sites such as BeNaughty and LoveAwake (review at the links) dating sites. Every coin has two sides, and so do matchmaking and dating service platforms.
Spending 2000$ on a lunch date is a bizarre idea. Besides, it is the membership cost, and if you went on a potential date, you have to split the bills. Damn! No wonder this matching site is fueling by hundreds of complaints and accusations lately.
Fuck niche dating sites. We got you some of the best webcam sites that costs nothing but gives you enough time to have fun with models.
Adult cam sites such as ImLive & LiveJasmin (review at the links) bring you fun, kills boredom, and have a beautiful cam2cam experience with strangers and models.
Itsjustlunch.com Reviews Verdict:
Itsjustlunch is a dating service with quite a long tradition in matchmaking. The service is based on personal interaction between the matchmakers and the ones looking for their perfect mates.
Feedbacks play another role in the longevity of your membership and potential dates. If shit went sideways on the first date, then forget about making progressive dates.
It's just lunch lacks trust among the users, and the price is too high to lose. So, what could be a possible way to find online dates? Relax, we got this.

My best suggestion, don't burn your hands trying it'sjustlunch. com. There is no guarantee to pick potential matches for you. Don't fall into this scam. Find other hookup sites on my blog and give a shot on that.
Comments
comments