The greatest cities for online dating
 Ever wonder what cities are the best for online dating? Or which cities is online dating the most popular? If so here you go…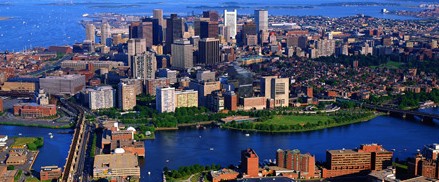 Recent research has delved into the question where love is found the most via the online world. While you may be engaging into the quest for love without much reservation, most people like the idea of finding 'the one' somewhat closer to their own location. Which cities are the best for online dating? Forbes asked OkCupid to delve into that question, and their results were very interesting. We give you the low down in this article.
Numbers 10 to 6 as far as which cities are the best for online dating. 
In tenth place is Detroit, Michigan. The city is teaming with singles, as one in every two residents is single. Dallas in Texas forms a great runner-up, with around 46% of the population being single. Those who want to combine a career in show business or the movie industry and want to find the one love in the process, are off great in Los Angeles, which has a single percentage of 51%. Philadelphia and Portland make up numbers 7 and 6, with around the same percentage of singles.
Numbers 5 to 1, top cities for using online dating.
Those who are out for a gamble in the online dating world are best of in Atlanta, which combines the opportunity of dating in casinos perfectly with a high single rate: 48%. Seattle is the runner-up to Atlanta, in place 4 with around the same percentage. The city of the sixties follows swiftly: San Francisco is in place number 3. For the online dater this might be the perfect place to find online love, since Silicon Valley is right around the corner. According to Forbes however, Washington D.C. is a better place to find online love – it's in spot number 2. And the best city to find online love, according to Forbes? Boston in Massachusetts scores highest of them all – with a single percentage of 50%, online dating is as popular as it can be in this city of digital love.
So to recap…
The Top 10 U.S. Cities for Online Dating Are:
1. Boston Massachusetts
2. Washington D.C.
3. San Francisco, California
4. Seattle, Washington
5. Atlanta, Georgia
6. Portland, Oregon
7. Philadelphia, Pennyslvania
8. Los Angeles, California
9. Dallas, Texas
10. Detroit, Michigan
While I have your attention I just wanted to share that our Best Dating Site of 2014 Award is fresh out off the manufacturing belt, glimmering and ready for a new home. Who will it be. Learn more about our online dating awards and make sure to check back on December 15th 2013 as we award the online dating awards in 10 categories!
Curious about more online dating statistics? Check out our online dating stats. Want to get in on the action? Check out our weekly online dating deals.
Source: http://www.forbes.com/2010/08/27/online-dating-internet-lifestyle-cities-singles_slide.html
Comments
comments