CougarLife reviews
CougarLife.com is one of the leading cougar dating sites in Europe with hundreds of thousands of older women and younger men using the site each month. Alexa statistics as of late also indicate an uptick in cougarslife.com's daily traffic which is indicative of the site gaining more members and having more actual active users. According to the company there are 3.4 million members on CougarLife. Our top pick for Cougar dating site though goes to OlderWomenDating.com.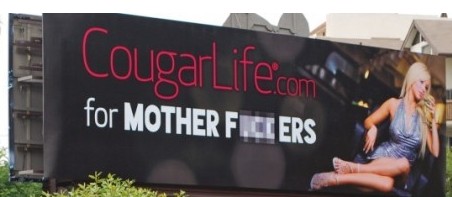 Before I get to costs and features though I will just mention that Cougar dating site cougarlife.com has been masterful in the advertising efforts getting people to discuss this site often!
They also rank very well for their keywords leading us to believe that they must do allot of SEO work to maintain their position in Google search.
Here are some of their offline ads which have certainly gotten people talking…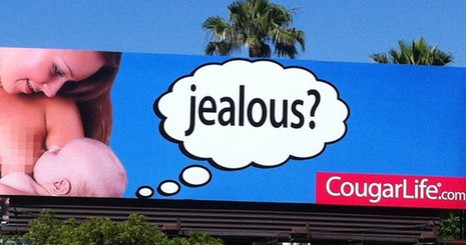 Joining is free but like all premium sites you cannot really interact unless you pay to join for full access.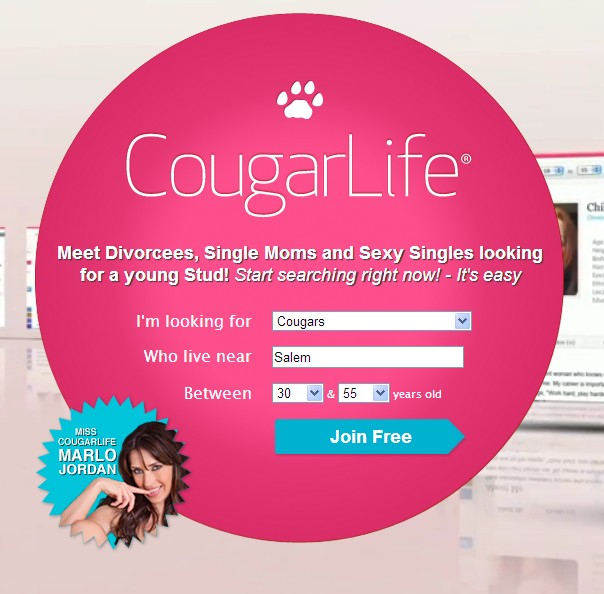 Features: CougarLife.com is a premium dating site and from the time you set foot on the dating site you can see that. It's a custom-built dating sites from the creators of AshelyMadison.com and other well-known dating sites.
Partial list of features on CougarLife dating site
Winks
Forums
Favorites
Video Chat
Text chat rooms
you can see when a member last logged in
cougarlife.com membership costs: Membership costs at CougarLife are $40.00 per  month of $149.00 for a 1 year membership. That breaks down to just over $12.00 a day making CougarLife a good value for cougar dating sites if in fact you join for a year. Compare that to OlderWomenDating.com and the two are neck and neck but our pick goes to OlderWomenDating.com.  CougarLife.com also beats out newer older women dating site CougarPersonalAds by being a better site overall.
Members: From our impression the site members have the highest concentration in Europe, but there is a large enough user base to still be able to meet older women in larger U.S. cities.
What we really like: Like one of the most popular dating mainstream dating sites Match.com, CougarLife has a feature where for a small fee you can get your profile highlighted/featured meaning you will stand out and probably get more responses as a result.
CougarLife.com App: They have a very solid iPhone app.
You can join CougarLife here. 
To check out the complete cougar dating site reviews visit here.
Want to leave your own CougarLife reviews? If you have been a paid member you can do so by clicking the review button and then leaving your comments below.
Comments
comments