Here we are running down the exclusive CougarLife reviews. CougarLife is an online dating site to meet older women seeking younger men. How effective is this? Is this legitimate or a scam? Find out more information about this cougar dating site.
Don't you think meeting older women for dating is quite a hectic task to achieve? Yeah, it isn't customary to find older women and impress especially when you are much younger than them. Here come Cougar dating sites to our aid.
It doesn't matter whether you are a younger man looking for older women or an older woman looking for younger men, you are covered. However, the real complexity lies in finding the right dating site to meet cougars. Well, hookup sites do better when compared to old-fashioned dating sites.
CougarLife is one such dating site that is dedicated entirely to cougar women. Find out more details about this to find whether it is worth your time or not.
"Honestly, cougar women are often more attractive as they know what they want and how to get it." – Jason
You know EXACTLY what I mean guys!
CougarLife Introduction and Overview
CougarLife is one of the leading cougar dating sites in Europe with hundreds of thousands of older women and younger men using the site each month. Alexa statistics as of late also indicate an uptick in cougarlife's daily traffic which is indicative of the site gaining more members and having more actual active users.
According to the company, there are 3.4 million members on CougarLife. That said it's much better than OlderWomenDating and I really dig CougarLife dating in many aspects.
Before I get to costs and features though I will just mention that Cougar dating site cougarlife.com has been masterful in the advertising efforts getting people to discuss this site often!
Here are some of their offline ads which have certainly gotten people talking…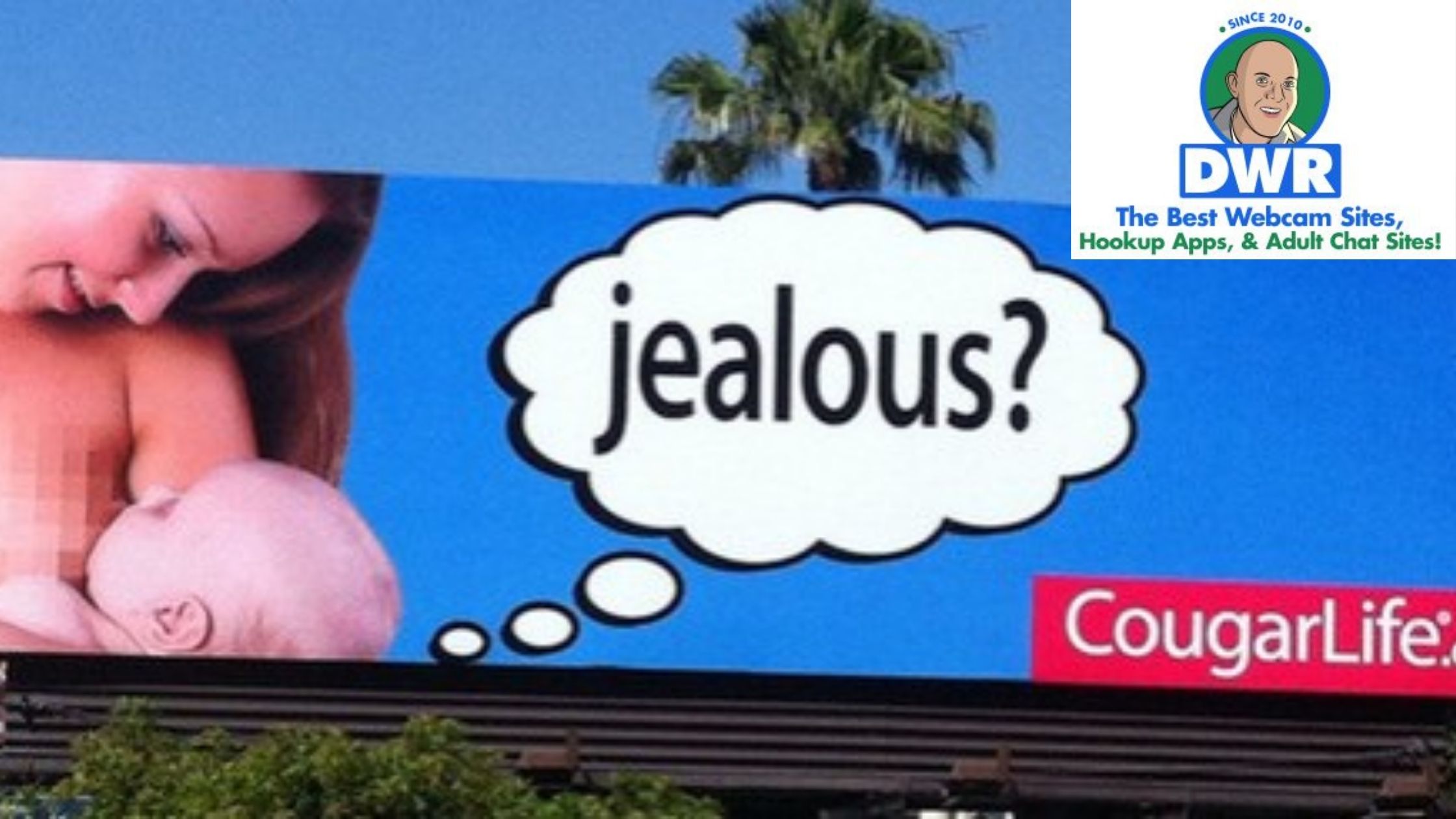 They also rank very well for their keywords leading us to believe that they must do a lot of SEO work to maintain their position in Google search.
Cougar Life Features
No wonder that you will be fully impressed by the stylish look of this site. My question though is what's the pretty young lady doing on the cover of a cougar dating site? Just like other dating sites, it's the gimmick to lure users. However, the navigation and user interface are good.
Joining is free at CougarLife, but like all premium sites, you cannot really interact unless you pay to join for full access. Let's start with the registration process.
To register at the site, you may need to spend a bit of time as it can get hectic. The process requires several steps that include email address, username, password, gender, location, and other irrelevant information like Ethnicity, hair color, and eye color.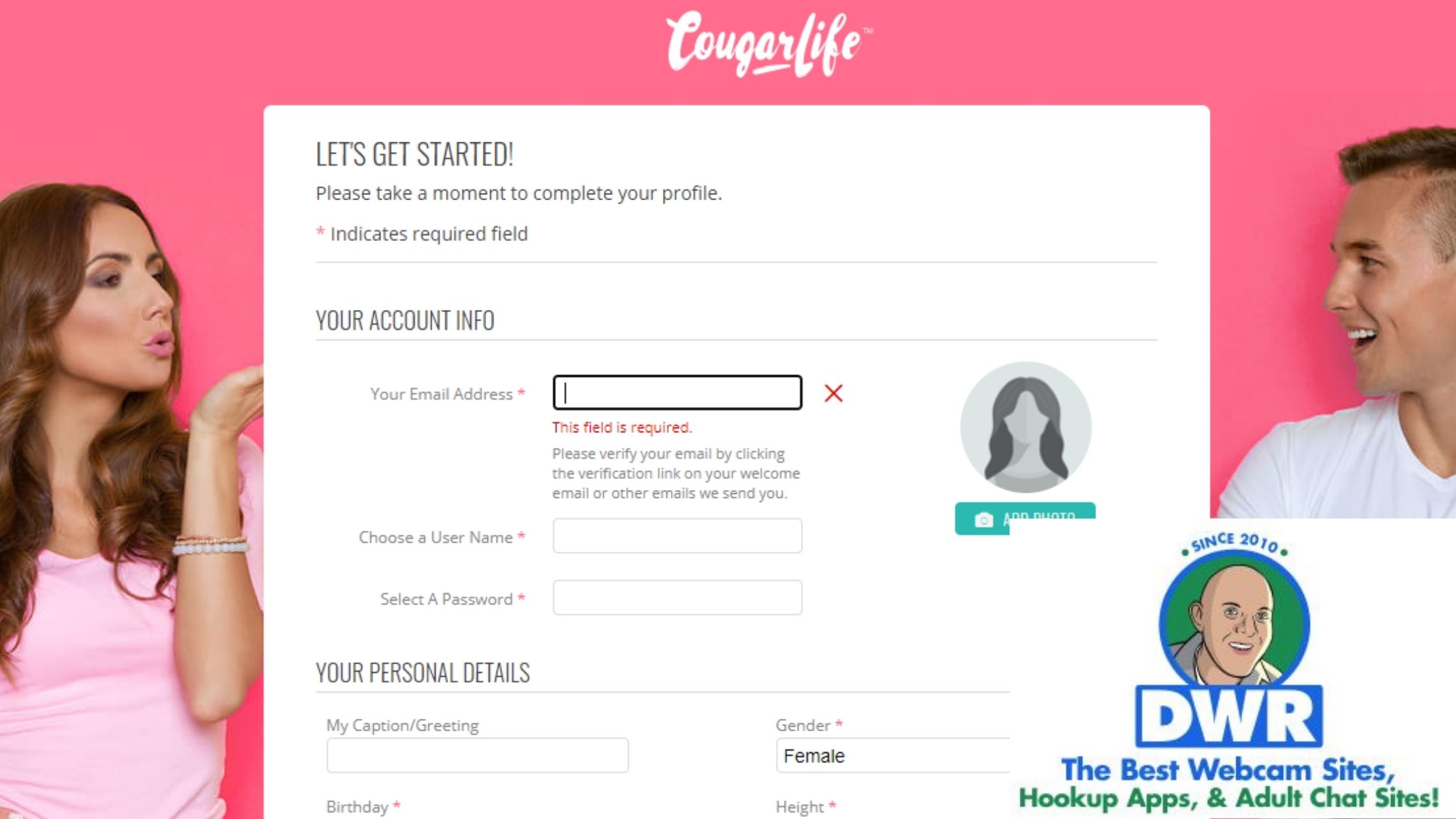 After this, you will be asked to add your disguise picture and a little bit of bio about yourself. However, you can skip all these without having any second thoughts.
CougarLife.com is a premium dating site and from the time you set foot on the dating site, you can see that. It's a custom-built dating site from the creators of AshelyMadison (review at the link) and other well-known dating sites.
A partial list of features on CougarLife dating site
Winks
Forums
Favorites
Video Chat
Text chat rooms
you can see when a member last logged in
The site is filled with a lot of jerks and it's real pain in the ass to find one cougar for dating. That's awkward! This will be a huge letdown for someone who desperately waiting to find local cougars. The search filters aren't efficient either.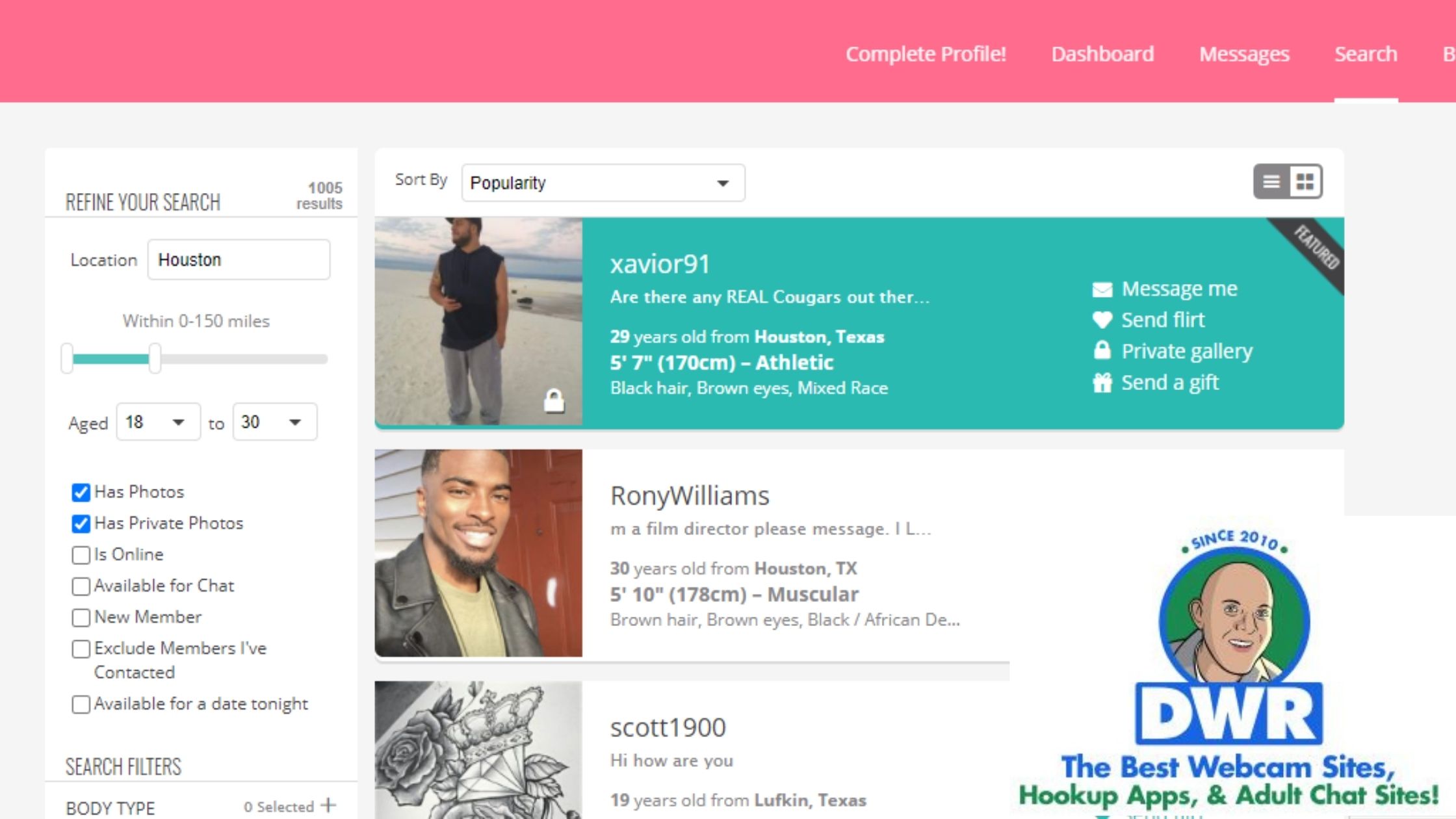 CougarLife Membership Costs and Members
Membership costs at CougarLife are $40.00 per month or $149.00 for a 1-year membership. That breaks down to just over $12.00 a day making CougarLife not so good value for cougar dating sites if, in fact, you join for a year. Compare that to any other best hookup sites and you will know what to pick.
Members: From our impression, the site members have the highest concentration in Europe, but there is a large enough user base to still be able to meet older women in larger U.S. cities.
What we really like: Like one of the most popular dating mainstream dating sites Match, CougarLife has a feature where for a small fee you can get your profile highlighted/featured meaning you will stand out and probably get more responses as a result.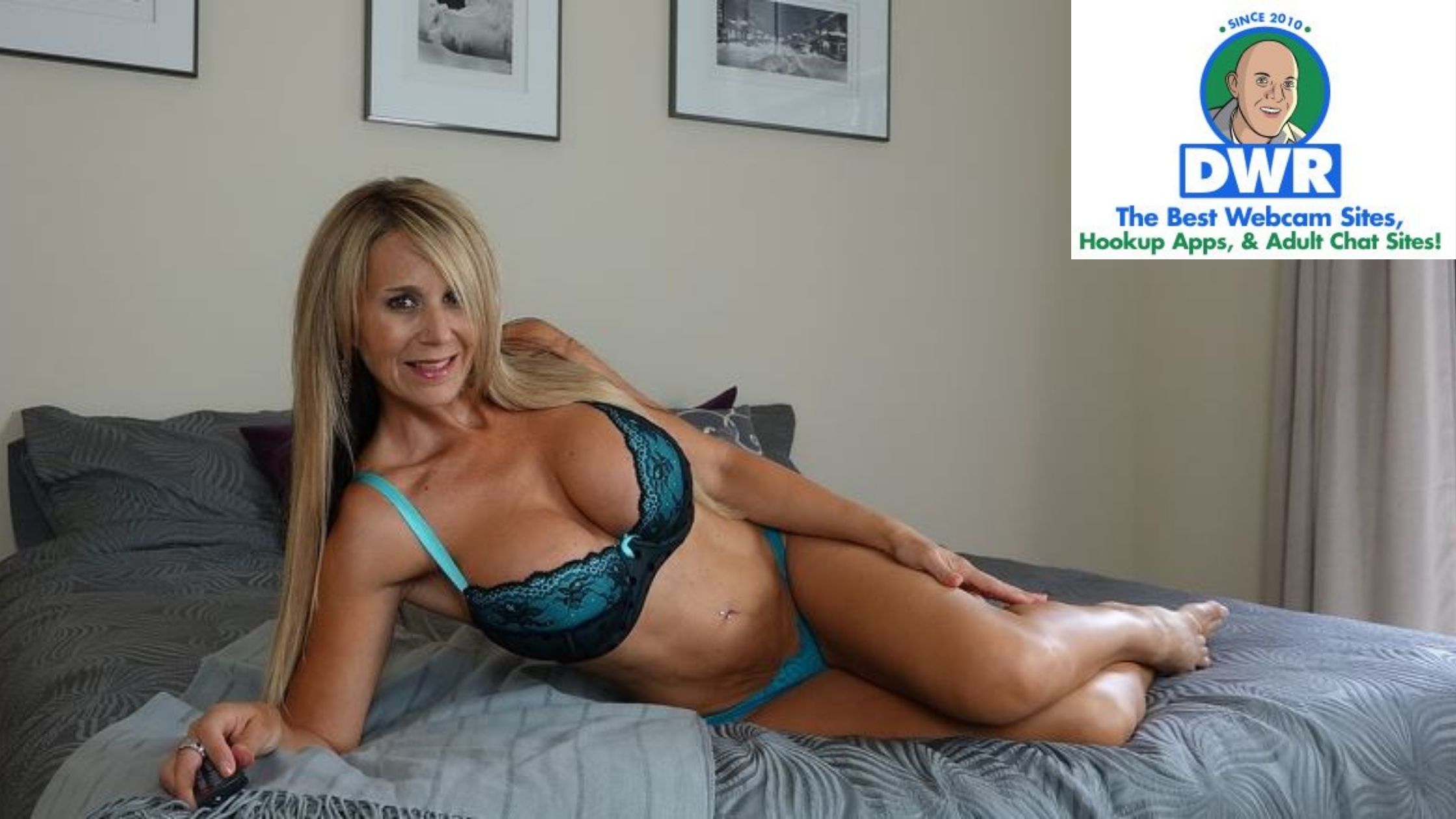 Sites Like CougarLife
I still wonder, how can a site be claimed as legitimate when there is no necessity of validating your email address. Thus, it's really hard to come across a genuine user on the site. And the irony about this site is the user cannot send any messages without a subscription.
Thank god, this site is my current favorite site as it is filled with local sexy women, including older women. Now, I don't have to wait anymore for hookups and booty calls.

I genuinely feel that sex cam sites like Chaturbate.com are the right pick to enjoy older women. The site is well established with thousands of cam girls to choose from hundreds of categories. Why wasting time trying out this false cougar dating site? Instead, switch to webcam sites for the ultimate sex cam experience.
Please share your thoughts on CougarLife reviews below in the comment section.
Comments
comments