Ashley Madison reviews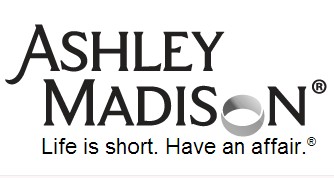 Introduction: 22 million members as of November 2013 with a presence in 23 countries so clearly they are doing something right. Ashley Madison dating site is a that has gained prominence as a dating site where you can meet married people who want to have an affair.  Hence, clearly it's an adult dating site. That being said, the truth is that Avid Media, the parent company that operates Ashley Madison knows full well the dirty little secret that we discuss about infidelity on our dating site statistics page. That is that…
Infidelity Stats
In nearly 80% of marriages either the man or women will have an affair. That is a HUGE number!
Men will have an affair about 60% of time while women will have an affair just more than 40% of time. women who are married will have an affair often folks, these are the facts.
Ashley Madison Membership Costs
It's free to register and browse the place but to get anything done pull out your plastic. They take all major credit card. Their system operates off credits though which are purchased with cash via those forms of payment. The starting package is just under 50 bucks. If you are truly seeking out a affair though and not just a fling with someone single; then having a strategy on how to have one you in fact decide to may opt the for Guaranteed Affair Package which will cost you $ 249.00 and gives you 1,000 credits for the task ahead.
After you join you'll see how the credits system works pretty quick. Basically you will use these credits for accessing features and sending and receiving messages with other married people looking to have an affair. It's straightforward and not complex and it is actually a pretty vast network they have. An initial contact costs you 5 credit but you don't have to pay a credit each time you contact that person again so in that way the sites costs are reasonable. Instant messaging features for a half hour set you back 30 credits and their is also the ability to use credit for gifts and send these gifts to those who you are interested in.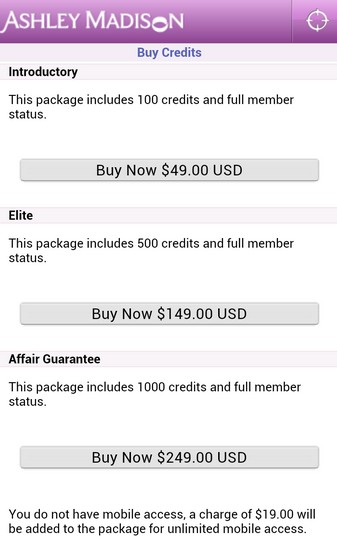 Ashley Madison Features:
you can search by age

search by gender of course

search by location – although you typically get a larger return than the area you intend.

send and receive emails which is a must

they offer a favorites features
What we like about Ashley Madison: If you want to join an affair dating site this is clearly the go to site for meeting people who want to have an affair. They have a clean and efficient to use site. They even have  tutorials on how to not get caught including covering up how the charges appear on your credit card. This is their business and it's fair to say they are pretty good at it.  Like any dating site though your sure to find a few spammers and fake profiles. That's just the nature of the beast these days.
What we didn't like about Ashley Madison : It's a bit costly folks. As more competitors enter the fray they may have to re-evaluate their pricing strategy to keep their large and active membership base.
In the news: Ashley Madison has made some great moves as well as far as publicity stunts. You may recall two such moves. They once offered 25 million dollars to buy the naming right for the Giants and Jets Stadium. They also sponsored a parody beauty pageant that Howard Stern held called, 'Tiger Woods mistress beauty pageant. The same company also owns cougarlife which is also a leading dating site for meeting older women. Ashley Madison also had a Super Bowl ad banner by NBA in 2009.

Conclusion:
Ashley Madison reviews are positive from our research for the most part and our own Ashley Madison reviews are also, from at least a general perspective good. We won't though go so far as to say that it is the only dating site to meet others looking to have an affair as some may claim. We think it boils down to personal preferences but that Ashley Madison is a great option for this SPECIFIC, meeting someone who is married, interest.
Perhaps another top choice for discreet affairs when it comes to adult dating sites would be adult friends finder which is we believe the largest adult dating site online. My advice is give them both a try and compare to see which one suits you best.
Ashley Madison Corporate / Contact Info:
Noel Biderman is the creator the site and the headquarters of The Ashley Madison Agency are located at 20 Eglinton Ave. West Suite 1200 Box 2055 Toronto, ONTARIO in Canada M4R 1K8. The parent co. is Avid Life Media.
Make sure you use the 'Leave a Review' button below to leave your own Ashley Madison reviews

I would suggest you check our our reviews of mydivorcepapers, online divorce service here.
Comments
comments