We are running down the Coffee Meets Bagel review here. This review can explain everything you need to know about CoffeeMeetsBagel features, costs, members, and other interesting things.
We all get intrigued by the idea of online dating, aren't we? Finding someone online and meeting them in person is something we all cherish. Well, most of these online dates happen only by swiping right! That has become the trend ever since Tinder App (review at the link) takes over the online dating world.
Well, to put an end to these traditional swiping dating sites, an anti-swiping dating site came into existence, Coffee Meets Bagel. CoffeeMeetsBagel is a pretty laid back, yet effective online dating site compared to other ordinary ones.
It doesn't fall technically under the category of hookup sites as it makes efforts to match you with those you are compatible with. Let's find out more about this coffee and bagel online dating website.
I wish I could SWIPE LEFT to all these sick online dating sites, LOL! – Jason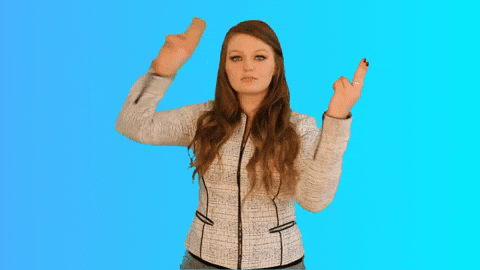 Coffee Meets Bagel History and Introduction
CoffeeMeetsBagel was created by 3 sisters: Arum, Dawoon, and Soo, as a dating application for users within the United States. It was launched in 2012 and the idea of it is actually simple: members get one match, one "bagel" as they call it, every day at noon.
It's up to them whether they can like him or her and get in contact or pass the match. That is all. No profiles browsing, no searches…but despite that, apparently it became very popular. It can also be used as a website too. The app is now available across all the cities in the world.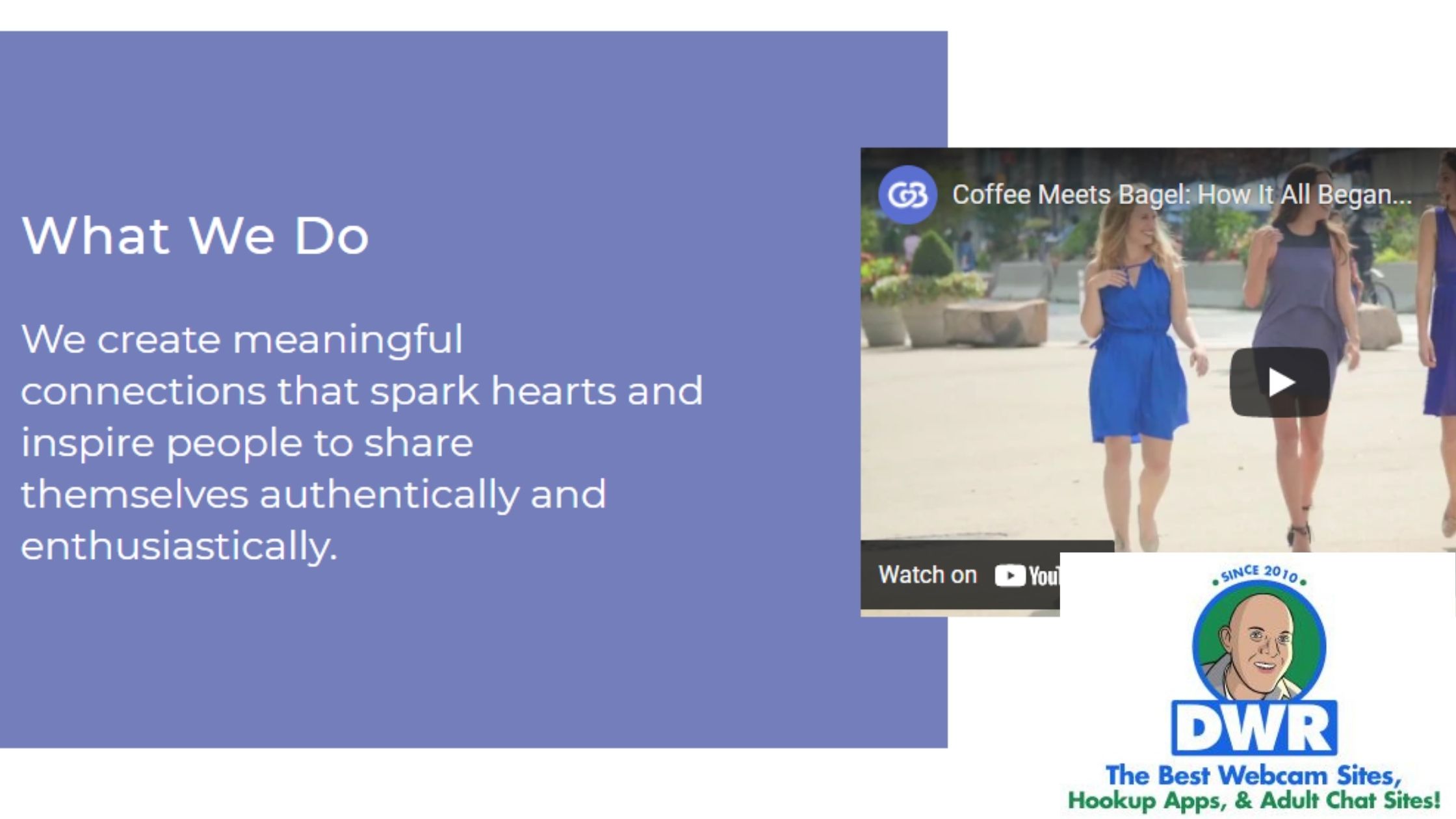 The user will be left with three options every time they receive bagels: Like, Pass, and Priority Like. Yeah, priority like is nothing but a super like in Tinder as you can say. However, this feature costs around 500 beans and that's super expensive.
Features and Members at CoffeeMeetsBagel
Coffeemeetsbagel dating application is compatible with: iPhone, iPad, iPod touch, and Android devices. It is currently used by over 7 million members, with over 1.5 million made matches, according to its founders.
Coffeemeetsbagel is a free application; all users receive one match daily. However, there are some extra features, like seeing you and your match's mutual friends or being able to change your mind once you have passed a match, for which there is a virtual currency: Coffee Beans.
Yes, this coffee and bagel site isn't entirely free as you need to purchase coffee beans at the site to access overall features. Let's begin with the signup process at Coffee Meets Bagel.
Sign up
The signup process is pretty simple but doesn't have many options to register at the site. The only ways to get started at the site are through Facebook or mobile number. Whereas, to access this from the website, Facebook verification is mandatory.
The basic details required at the time of the registration are Name, Age, Gender, Location. However, you can update the other personal details such as race, height, occupation, education after login. To make your profile appealing, you must add your images, a brief, and 3 ice breakers.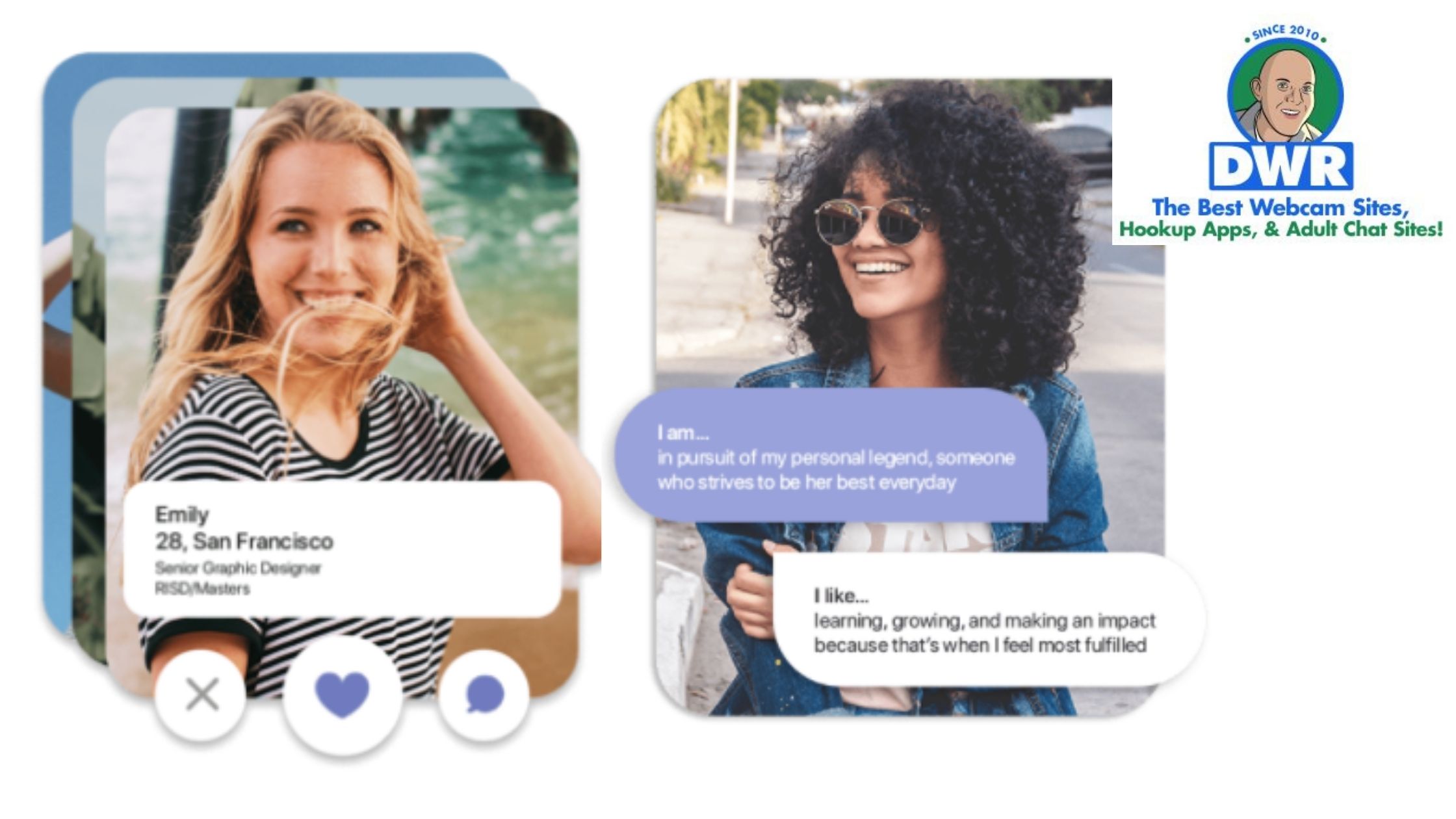 Other Features and Profile Interactions at CoffeeMeetsBagel
Most of the features at the site/application can be accessed under the profile section of users or matches. Some of those important features to be known before trying the app are:
Chat Messages – An inbox where you can see the messages received or send messages to your matches. This can be found at the bottom of the app.
Takes – Takes is just like winks on many other dating sites. It will just send a notification to the users that you're interested in them.
Likes – When you like someone on the site, your profile will be shared with that person to get connected.
The saddest part about this entire online dating service is that you cannot search or set search preferences for the profiles. You can either find profiles under 'Discovered' or 'Suggested' tabs. That's pathetic! I wish I have the luxury to choose who is eye-catchy as in Stripchat.com.
Coffee Meets Bagel Costs
Coffeemeetsbagel is free, but you can use extra features like obtain extra information about your match (for 65 coffee beans) or change your mind about a match (for 265 coffee beans) using a virtual currency, the Coffee Beans. The prices for coffee beans are as follows:
100 Coffee Beans – $1.99
2000 Coffee Beans – $23.99
3000 Coffee Beans – $24.99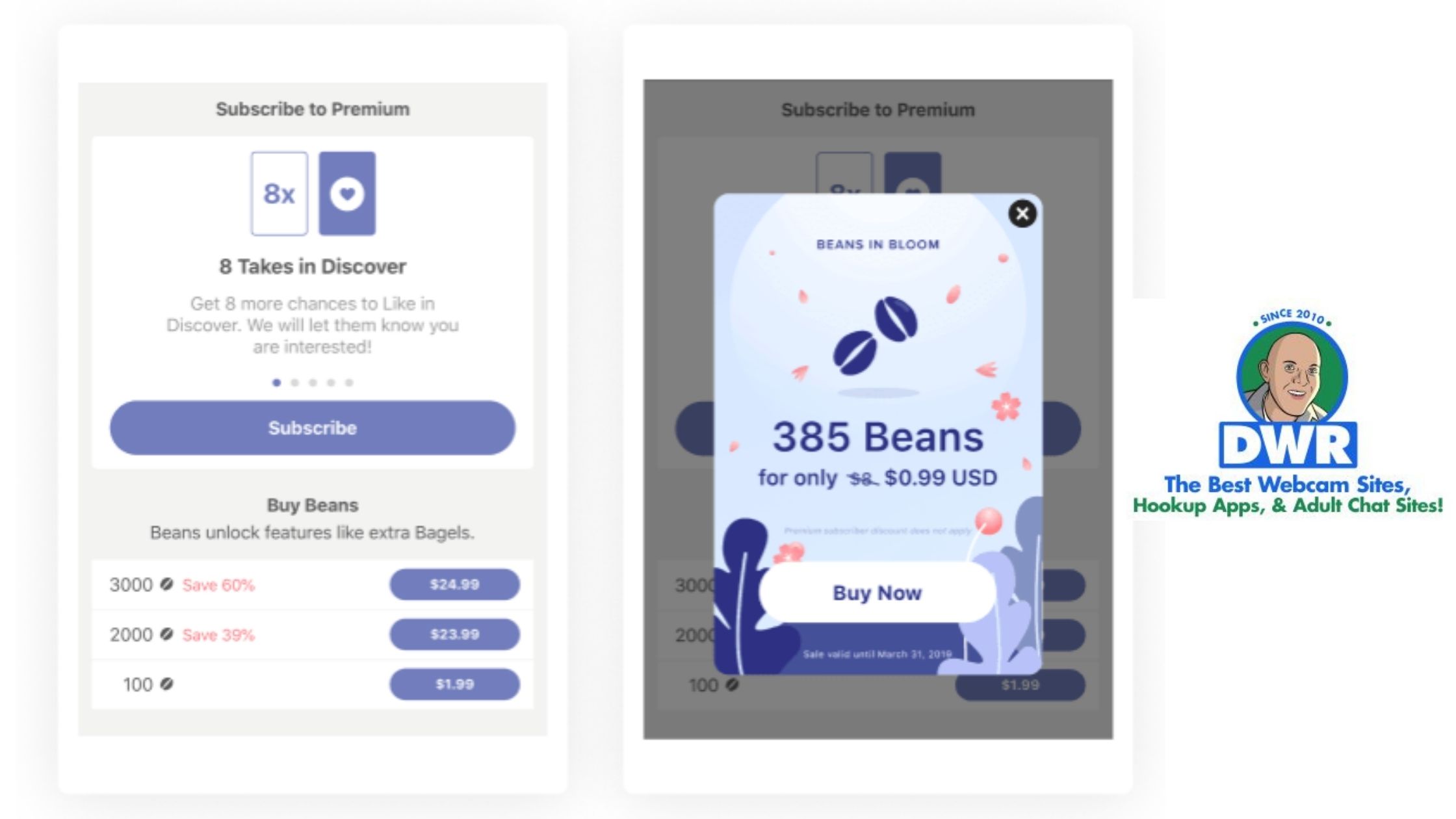 There is something else called premium membership at the site that costs approximately $45 per month along with 6000 beans. Some of the benefits you can avail with this premium membership at the CoffeeMeetsBagel are:
Can view other members activity reports
Can see the read receipts
Unlimited Takes
Priority Likes
Also, you can collect coffee beans by inviting friends, filling in details on your profile, basically by being an active member.
Coffee Meets Bagel Summary
Coffeemeetsbagel is a fun website and dating application. It is very easy to use and it uses no actual matching algorithm. One of the 3 principles behind the creation of this app is that friends are the best conduits for our dates, so the site simply seeks mutual Facebook friends and location in order to send your daily "bagel".
That said, it isn't an ideal platform for the singles looking to control the matches. However, most of the messages you receive from bagels are spam and tries you to get off the site/application. Try this website instead as you can meet people across the world open for all sorts of relationships.

Unlike Coffee and Bagel, you need not risk your Facebook profile here. Well, most of the best hookup sites will never ask for your personal information to get you connected with people. That said you benefit from a high level of anonymity.
No matter what, meeting quality people over the internet should be easy and fun. Let us know your experience trying Coffee Meets Bagel in the comments below.
Comments
comments