We are running down exclusive Christian Cafe reviews. Our reviews include overall site features, members, membership costs, and other interesting elements of ChristianCafe.
Even under the best circumstances, finding a true partner for life can be really difficult. It can get worse if you are a Christian and looking for people that share your values. At online dating sites, you seldom find such Christians. In general, Christians tend to meet fellow Christians through church events/services or family and friend gatherings.
However, there are few dating sites that came into the scene, offer dating services exclusively to Christian singles. Tinder and harmony are definitely not one among those. Check out Tinder Reviews here. With the sheer number of options available, it might be confusing to use these generic dating sites.
Well, Christian Cafe is one such Christian dating site where you can look for christ-centered relationships. It is dedicated to people looking for serious relationships. It is a bit tucked away on the internet with very few Christian singles available.
Remeber, most of these sites do welcome people of other religions, though they are claimed as Christian dating sites – Jason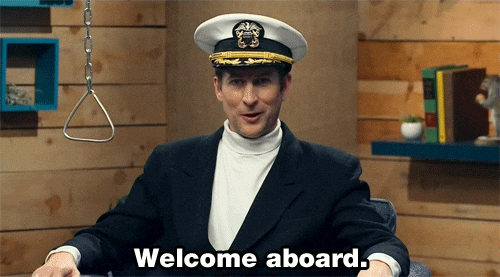 Introduction and History of Christian Cafe
ChristianCafe is an online community created for single Christians from all over the world. The site was released in 1999 and prides itself in being independently Christian-owned. Since it was launched, Christian Cafe has received lots of testimonials of happy couples who have found each other through the website.
All Christians in search of someone who shares their religious values are welcomed; well sort of…during the registration process, all users who are married or engaged in a relationship are kindly asked to leave, as the family is one of the main priorities of the site. We think this is over the top as it goes without saying.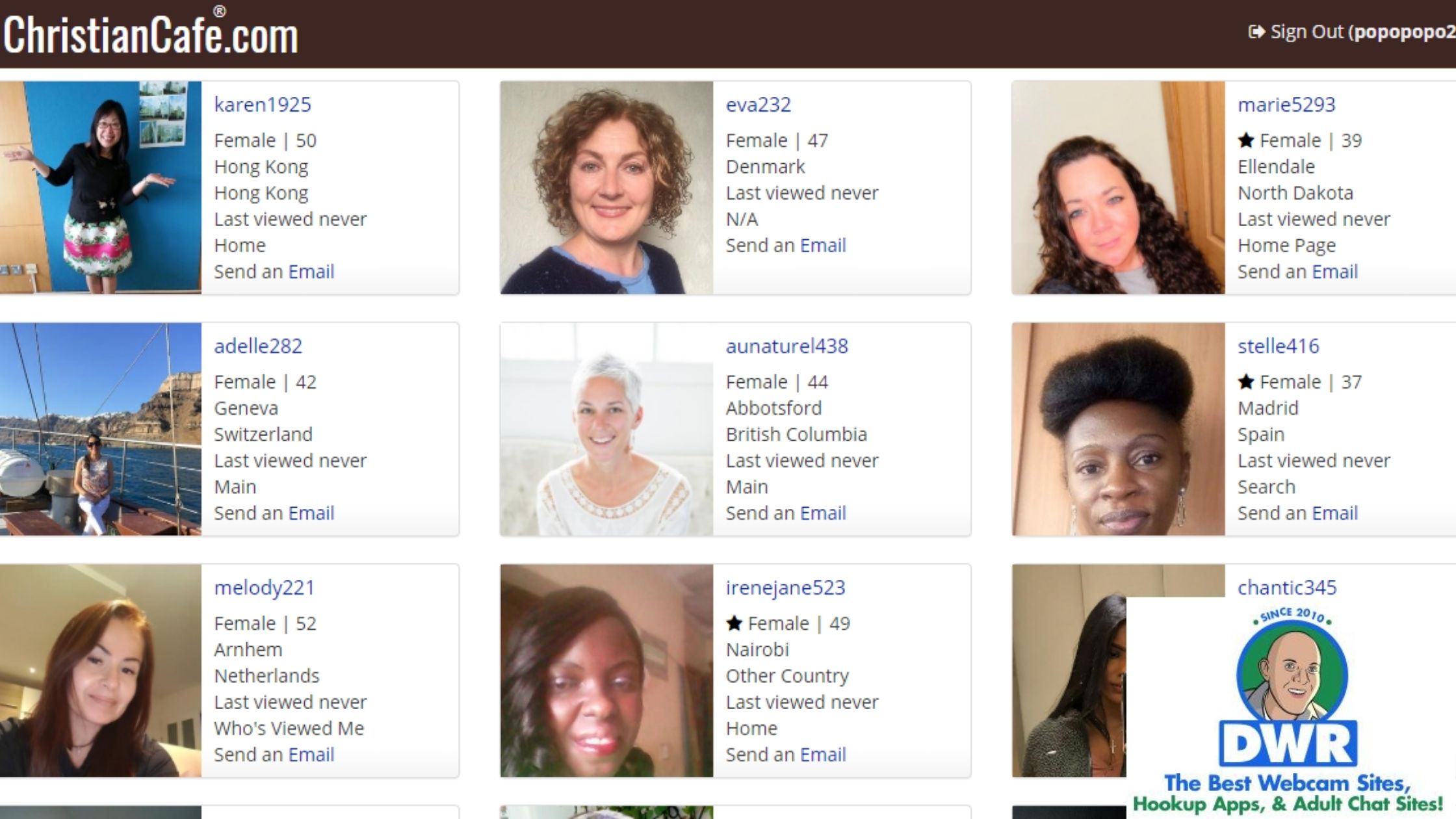 Despite being a Christian dating site, Christian cafe allows its users to post prayers and share their testimony. The Christian singles who are up for casual dating or flings don't stand a chance at the site.
The biggest turndown right off the bat about this Christian dating is that it's not entirely free. The user's free trial will last only for 10 days and required to upgrade to a premium membership plan to continue using its services.
Features and Members at ChristianCafe
ChristianCafe.com does not release detailed information about its total amount of members, but it claims there are millions of Christian users from all over the world and thousands of new members sign up every week. How very Christian of them to hide the total member numbers right?
ChristianCafe.com is free to sign up but to do anything you really have to pay to try it. Yes, it is not a truly free Christian dating site. Let's begin discussing the signup process at Christian Cafe.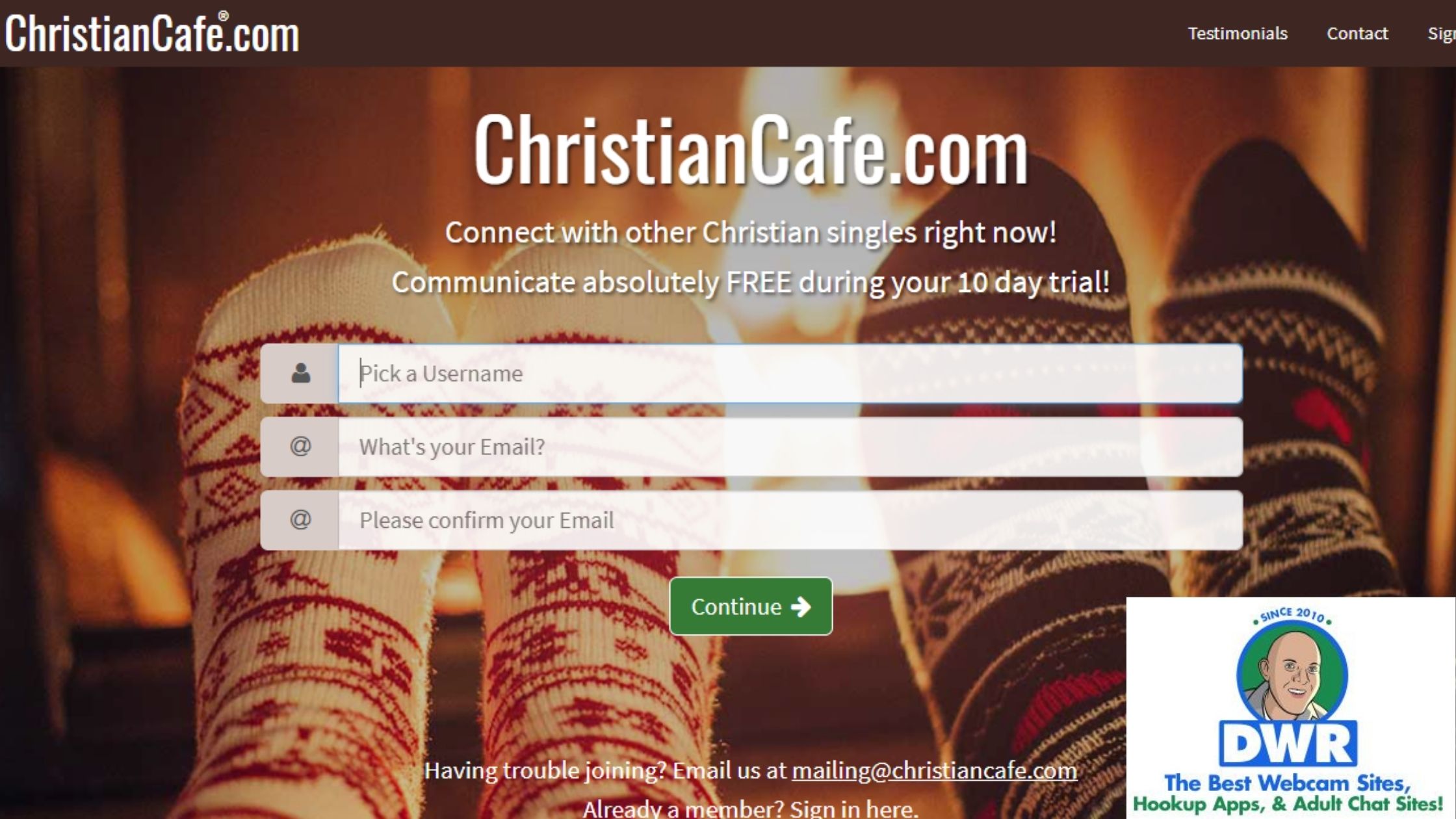 Anyone could easily find the big green 'Sign Up for Free Trial' button prominently situated on the homepage. This button prompts you to submit the following details for signing up at the site: Username, Email Address, City, Country, Zip Code, Gender, and Date of Birth.
There's no particular algorithm to choose your current location at the site. After this step, you will be taken to the profile section where you are asked to fill in all general information about yourself.
Well, this step may annoy you a bit as you have to enter more details such as marital status, appearance, children, schooling and employment, lifestyle, and faith. Remember, the site strictly says that users who are legally married aren't allowed to join the site. However, it can't stop fake users from getting signed up.
Features for Free Trial Members
Create your own profile which includes a personality and a religious profile
Add up to 3 photos as long as they are decent
Use the Christian forums and chat rooms
Use the website email and IM services
Do a Quick Match and find someone right for you
Search members by general and religious criteria
See who is online
See who has viewed your profile
Add members as Favorites or Block them
Set an invisibility filter for your profile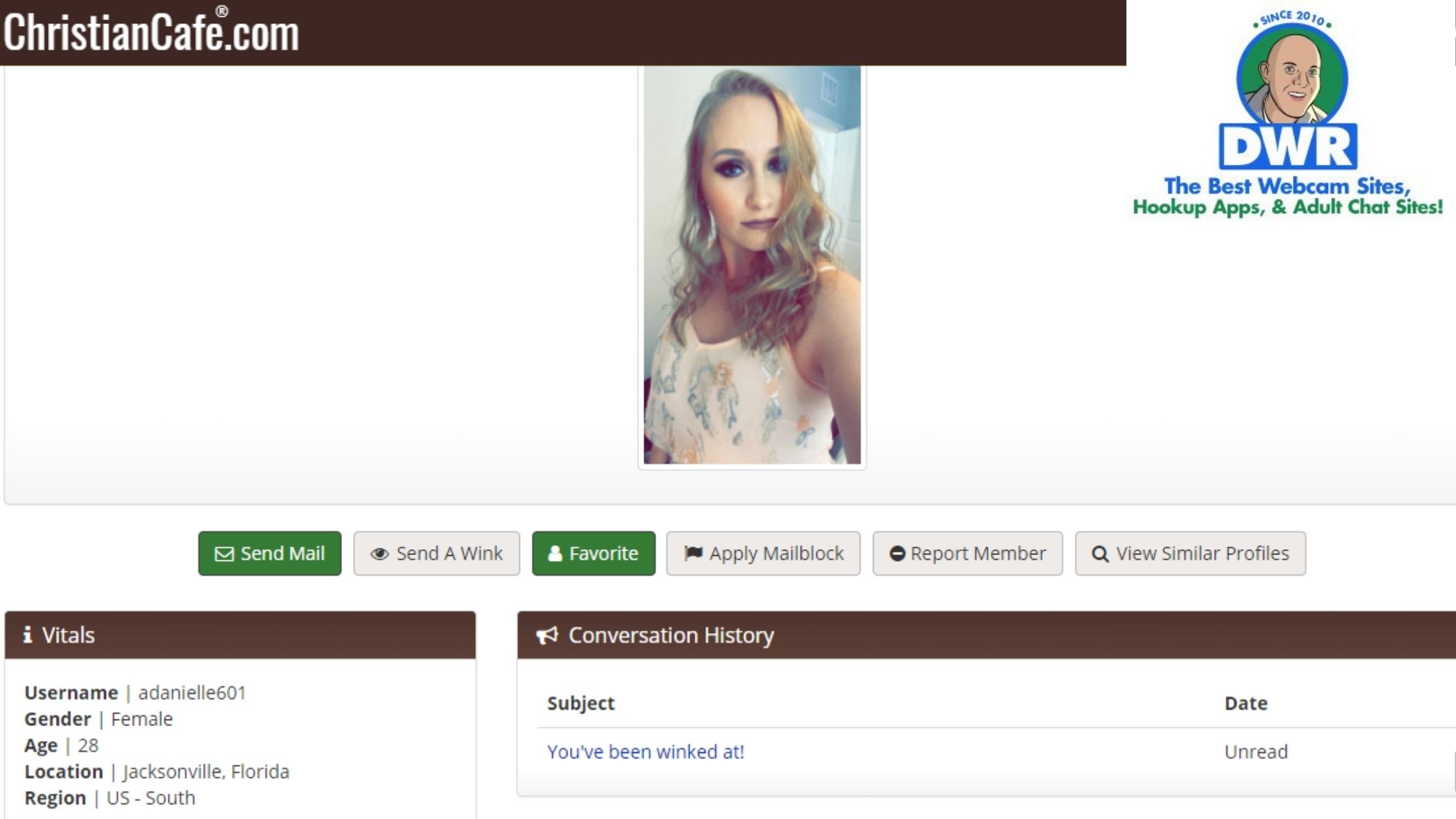 Christian Cafe Membership Plans
As said earlier, your free trial at Christian Cafe lasts only for 10 days, and required to upgrade to a premium membership to continue using. That said, it's damn expensive for a dating site of such standards. Here are the price plans at ChristianCafe:
1 month: a total of $39.97
3 months: a total of $19.99/month
6 months: a total of $14.99/month
12 months: a total of $9.16/month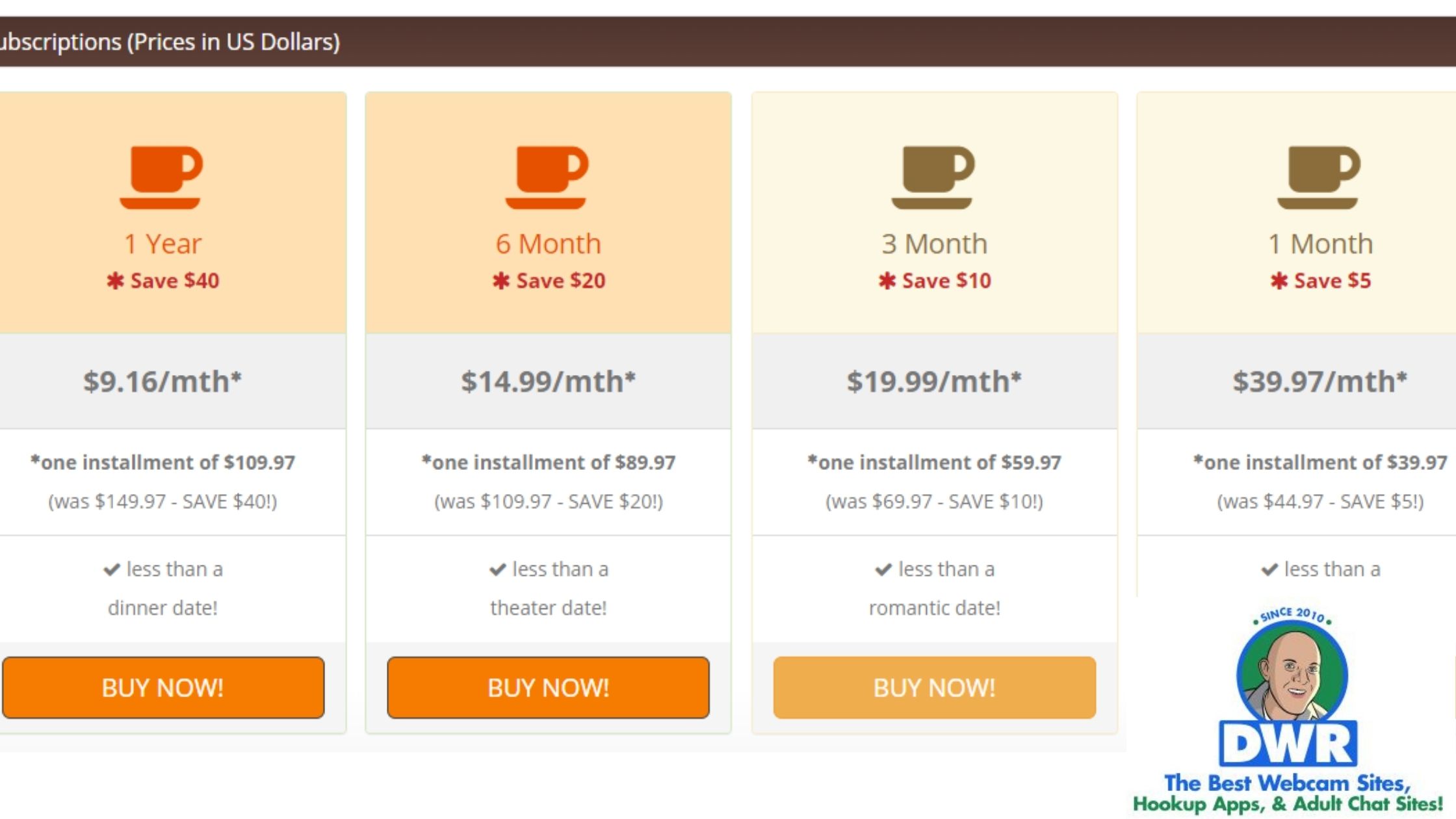 However, payment can be done online or by sending a check or a money order to the provided mail address. The costs are too pricey and it would be better if we spend our valuable money and time on the right platform. Yeah, talking about the best hookup sites.
Sites Like ChristianCafe
ChristianCafe is an online dating service for singles, divorced, widowed and even seniors who consider religion a major point in their lives and want to find someone who shares the same values. Nonetheless, the website is pretty straightforward in saying that it isn't the site for casual flings.
Try this website instead as it got people looking for all sorts of relationships. Unlike ChristianCafe, it wasn't mentioned on Christian televisions, magazines, newspapers, and radio stations as it is not christ-centric. But, it's worth giving a shot!

All fine and dandy. However, think that Christian dating sites should be more inclusive and not exclusive. We also think that the membership numbers are inflated at ChristianCafe as we have seen fewer and fewer members on the site when we have tested it as of late.
Before leaving, leave your experience at this Christian dating site in the comments below.
Comments
comments