ChatRad is a random chat site for singles who likes to talk to strangers using text messages and webcams. Chatrad.com promotes itself as a free random chat platform, and how much of that is true? We did some research, and the results are out on this updated Chatrad review.
Before we jump to any conclusions, let's take a look at the Chat Rad site and understand how it works. Stranger chat sites like chatrad.com encourage adults to use their platforms to meet random people for friendship, love, casual talks, or even romance.
We know it's strange to point out the romance in stranger chat sites, but that's how people look at random webcam chat sites these days. Two strangers indulging in dirty talks and webcam sex has become more casual than ever.
The truth is, random online chats these days aren't as positive as we think. That said, is it safe to spend time on chatrad.com? Reviews are here.
ChatRad Overview: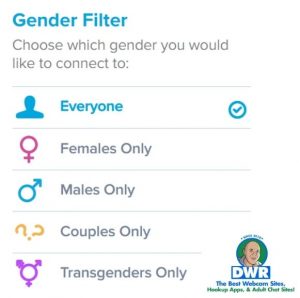 Let's not forget, chatrad is 100% powered by chatrandom.com. That means you'll see identical work on both sites with a common objective.
We were a little skeptical about free random webcam chat sites like chat rad, to be honest.
Upon use, we understand chatrad.com is a freemium webcam chat site and not entirely free. Random online chats with girls are possible at chatrandom com but only on premium membership.
It has become a regular thing amongst random chat sites, you know, to promote themselves as free and then hide the best features for a subscription.
We better hope this webcam chat with strangers is worth our time.
ChatRad's Features:
If we look closely, chatrandom (review at the link) covers all the features for this random webcam chat site. To date, the site has more than 7 million members who joined them to chat with strangers online.
Instant Random Video Chat
Select your gender, click on terms to confirm you're above 18, and then use the start now button to kickstart the random video chat process. Underneath the terms to confirm, we can see the interests option left blank for users to fill and find anyone available on similar interests.
The next page pops up and asks for access to the webcam and microphone of the users' system. Choose allow and enter the button. We can now watch strangers' webcam streams live.
Registration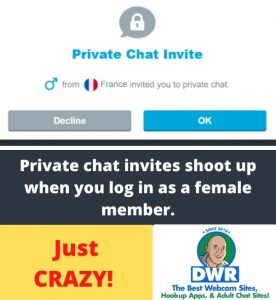 Signing up is optional if you want to choose girls or couples to chat online. This site has plenty of male members, and you don't have to be a registered member to flirt with them.
Anyway, to become a registered member, enter your email ID, password and confirm the email.
Chat Filters
Chat filters help the webcam chat members to filter the gender and country using a premium account. By default, the website tracks your present location and streams the videos based on that.
Additional filters are available on the webcam chat window. We can opt to switch off the webcam or mic using the buttons situated on the chat window. Chat settings help you set,
Intro messages
Translation
Gender change
Verified badge
What are you up to
Check who liked your profile
Find profiles based on similar interests
Also, it has unique features to apply the mask to our face and hide the identity. Only a couple of mask effects are available for free/guest members. The rest of them are for VIP account holders.
Chat Rad Membership Plans:
As we notified earlier, chat rad com is 100% powered by chatrandom com. All the features and membership plans are the same. Here is how it looks,
6.99$ – 1 week
19.99$ – 1 month
Both the plans get rebilled automatically. Random video chat members should check the billing carefully before paying.
Quality of Profiles
Where do I start? 95% of profiles we checked so far are male users who hide their faces and show dicks on webcams. Female users are tough to find, and we had to swipe hours to find one or two of them.

Heads up, if you want to find real chicks for choking the chickens, Chaturbate.com is the place not chat rad. Save it!
It is clear as a crystal to understand the quality of users on chat random video sites. The report option is available, but it hardly makes a difference for paid and free users.
Perks of Premium Account
Filter the female users
Select a country and find profiles from that
No ads
Verified badge
Private chat options
Since the pricing is not that much, VIP users are using it to prey on female members for sexual favors. These things aren't known to new users who just sign up because it's a free random cam chat. That's why I use this site instead.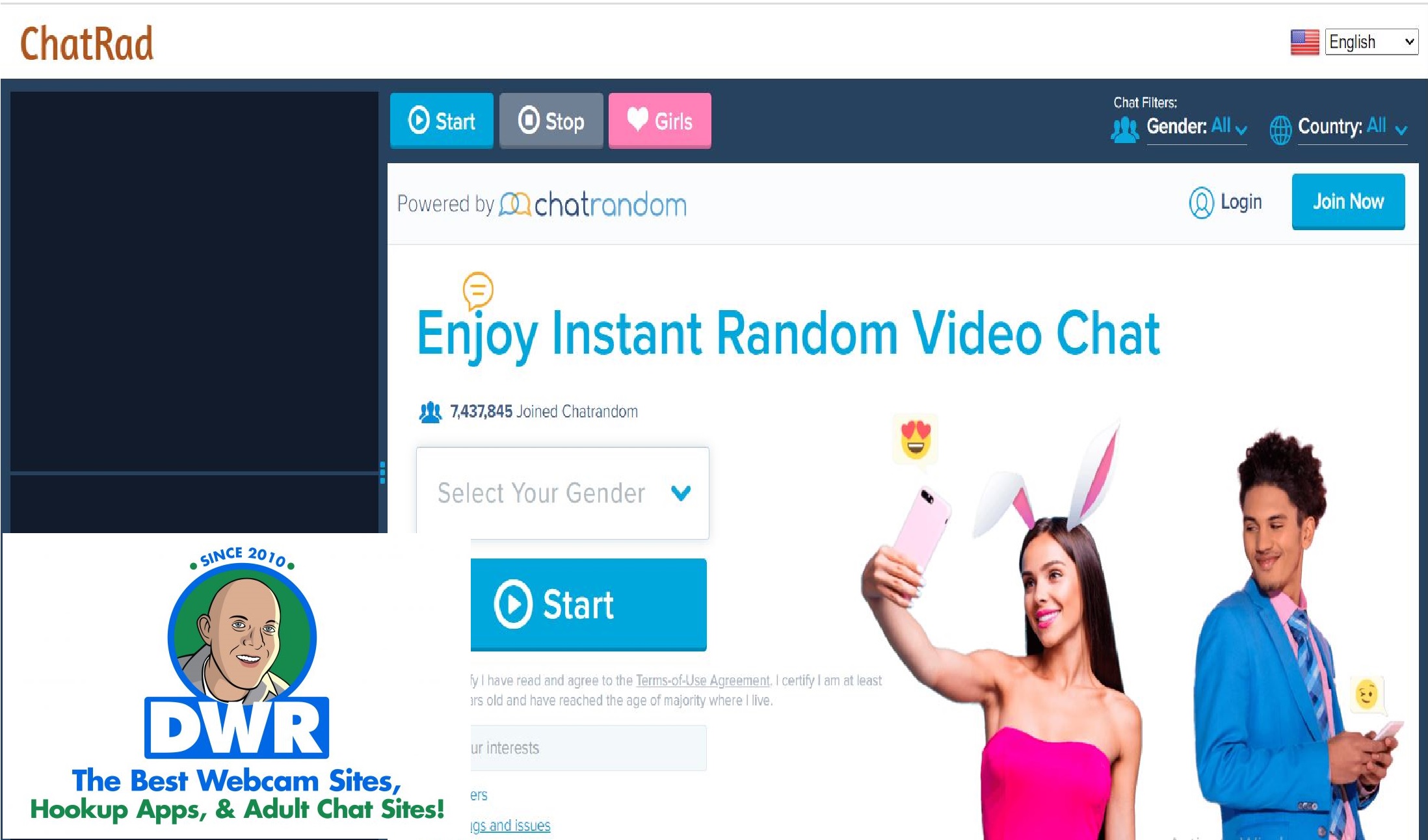 Sites Like ChatRad.com:
We have discussed this topic before and will point it out once again. Free random webcam chat sites use a default template and similar prices with almost the same features.
Random chat sites suck.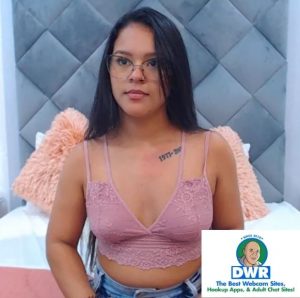 For example, take a good look at CamSurf & OmeTv (review at the link) video chat sites. You'll be shocked to see how those turned out to be.
What is the solution for those users who want to see hot girls and have a good chat with them?
Take a look at webcam chat sites LiveJasmin & StripChat (review at the links) for starters. Both have thousands of female, male, and couple members registered and streaming their live videos for free.
Mobile App
It came as a relief that chatrad.com didn't have any mobile apps under their name, and ChatRandom got a mobile app for iPhone and Android users. Your guess is as good as mine, platforms may change, but the user experience remains the same.
Final Thoughts on ChatRad.com:
Cheat. That's the word. Chat rad is a coverup for useless chat random sites. We don't find anybody reliable or decent enough to chat for few mins and thousands of MFs catfishing the users for sex chats.
On the other hand, adult cam sites have a safe environment where indecent and inappropriate users are removed immediately.

In conclusion, chat rad is a well-made plot to make adults spend more money on webcam chat with girls. Wake up to reality and please yourself by checking the elite list of best hookup sites.
Comments
comments