Looking for a site that is dedicated to big and beautiful people? BBPeopleMeet is one of the online dating sites that cater to plus-sized singles. Check out the prices, features, and more interesting things about the site in our BBPeopleMeet Reviews.
In the current generation, most people gave up the thought that being skinny is beautiful. That said, the size doesn't really matters when it comes to dating. Also, it's quite obvious that being skinny is not so healthy at all. This means you must be big to be healthy.
Some people even believe that if a person has to be good, they have to be big. In spite of all these speculations, the rise in popularity of BBW dating sites is tremendous. The amount of people looking for plus-sized singles has been incredibly increased over the past decade.
Keeping this in mind, many dating sites came into existence to help big and beautiful people to meet and date. BBPeopleMeet is one of those dating sites that has been providing dating services since 2002. Check out whether it is doing any good in arranging dates for big people or not.
The bigger it is, the better it looks! I truly meant the eyes, LOL! – Jason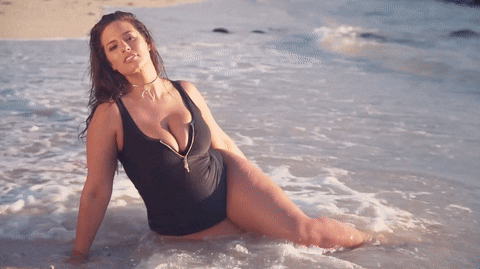 BBPeopleMeet Introduction and Overview
Big Beautiful People Meet belonged to the popular platform People Media, which is a part of renowned dating company, Match. That said, BBPeopleMeet is being operated by Match. It started its dating services first in 2002. Since then, it became a treasure for curved people online.
As the name states, BB means Big and Beautiful, which means the site is only dedicated to the singles who aren't just skin and bones. At the time of its arrival dating industry is primarily focused on skinny people. Thus, BB People Meet became one of its kind that would cater to the interests of people with curves.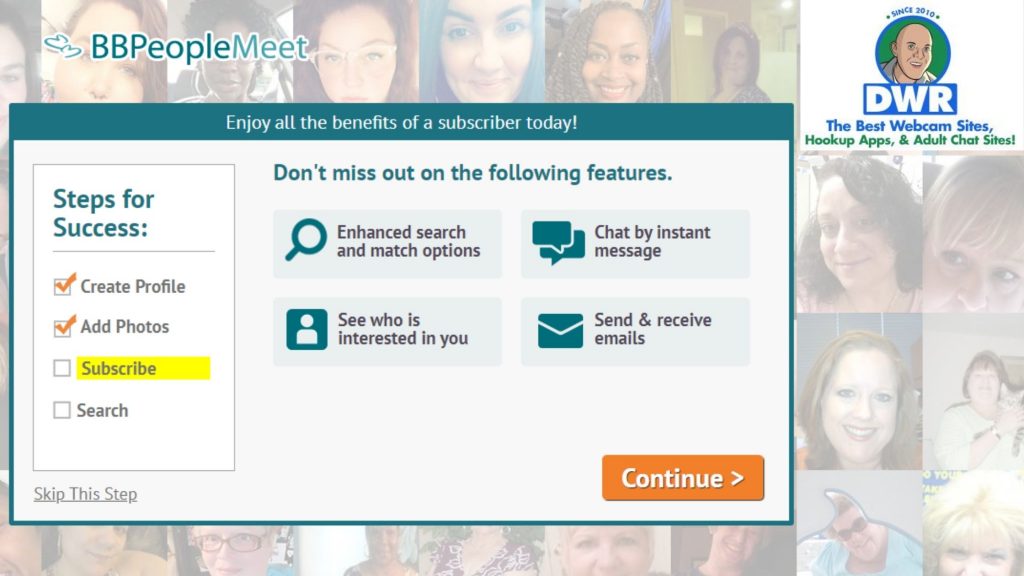 However, the site comes with many disadvantages. To everyone's surprise, BBPeoplemeet is not entirely free. The user must subscribe to any paid plan in order to send texts to the people they're interested in. As you can see, purchasing a premium plan is also a part of the BBPeoplemeet login process.
Another thing to worry about at this site is its spam users. Although the site is dedicated to big and beautiful people, you can still see skinny people flooded over the site. However, all the users on the site are verified, there's no proper algorithm to segregate the big people.
Thus, it makes it difficult for you to build relationships with big beautiful people. Take a look at the overall features and the costs of BBPeoplemeet.com.
BBPeopleMeet.com Overall Features
The site, big beautiful people meet has distinct features including both free and paid. Starting with the signup process, here are some of the exclusive features boasted by BBPeopleMeet.
BBPeopleMeet Login
The registration or signup process at BBPeoplemeet is quite simple with 6 basic details required. By clicking on the 'Search Singles' tab on the homepage, you will be redirected to the signup page.
In the first step, you must choose your gender by choosing one of 4 options: Man seeking women, Woman seeking men, Man seeking men, Woman seeking women. That said, the site is open to all sexual orientations.
In the second step, you must specify your country. It's clearly visible that the site exists only for people from the United States and Canada. Choose your country followed by entering the Zip code.
In the next step, add your first name and password. The first name serves as your username at the site. Later, you must specify your date of birth end email address to get started.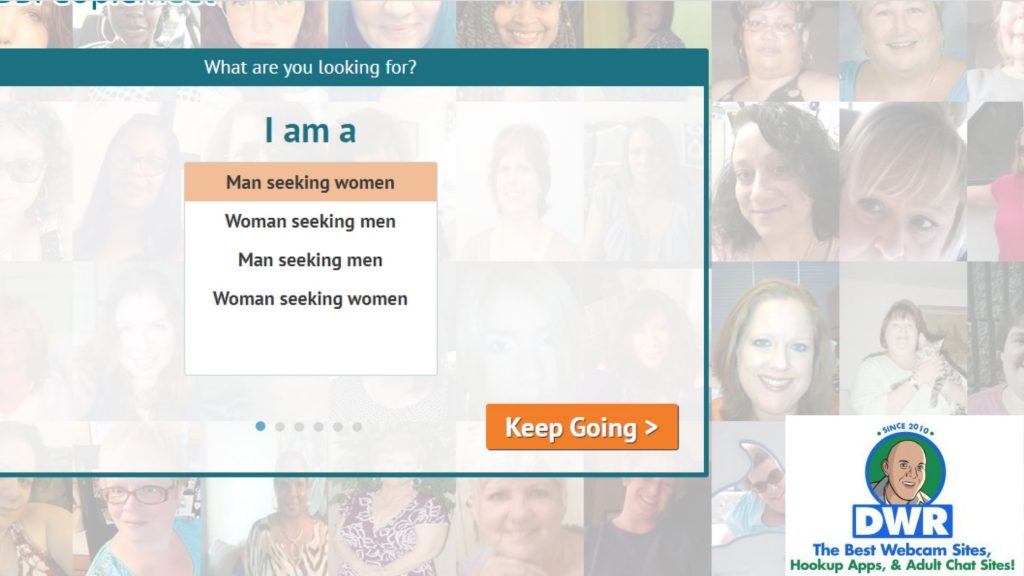 Profile Interactions at BB People Meet
Remember, not all of these key features are free. Here are some of the essential features that enable you to interact with big and beautiful people on the site.
Flirt – This will allow you to make the first move. If you are interested in a person, you can send your interest right away by sending a flirt to them.
Favorites – Just like on every other online dating site, this enables you to mark your favorite profiles. You can access them under the favorites section of the bbp meet site.
Matches – You can see the list of matches you get on the site. However, the site will also suggest you few profiles that you might be interested in getting matched.
I'm Interested – This will show you a profile with only two calls to action: Yes or No, just like in Tinder app (review at the link). The Yes will mark your interest in the profile whereas, the No will skip the current profile and present another.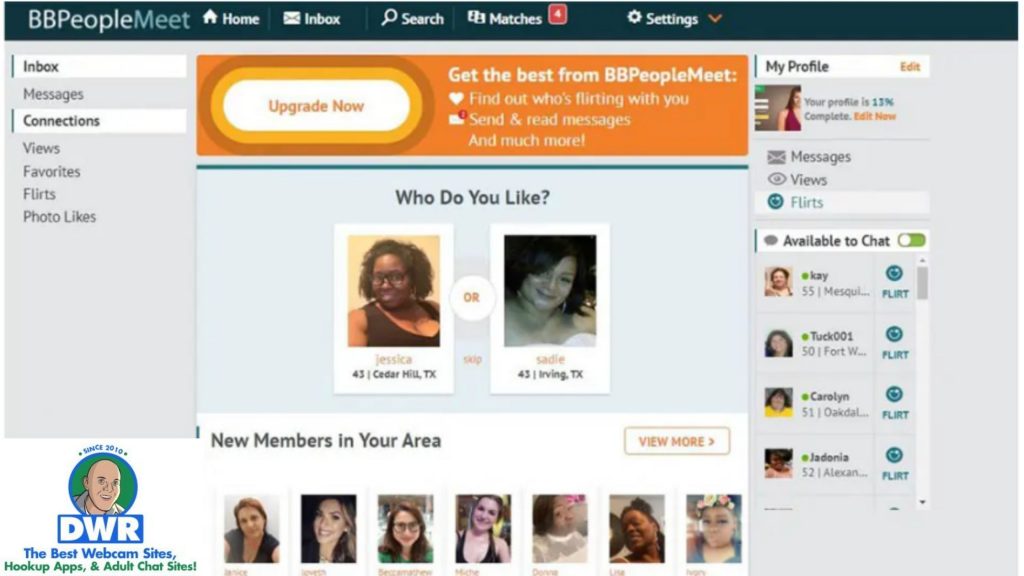 BB People Meet Costs
As said earlier, you must be subscribed to a premium plan at BB people meet to send messages to the profiles interested. The basic plan starts at $14.99 per month. However, it can get economical if you choose the plans for longer periods.
The price plans are as follows:
$14.99 per month
$35.76 per 6 months (Standard Plan)
$42.00 per 6 months (Best Value Plan)
Unlike the best hookup sites, a subscription is a must at BBpeoplemeet.com to speak with people. I don't really think it is worth spending your valuable money on this shady big and beautiful people site, do you?
Sites Like BBPeopleMeet
BBpeopleMeet.com doesn't have a  proven solid track record amongst BBW online dating hawks. The big and beautiful people database at the site is very subpar. You often tend to see skinny, athletic figures lurking around the site.
Sex webcam sites are better compared to this BBP meet as they have a dedicated category for BBW. Stripchat.com is one of them where you can see alluring BBW cam girls in action. Although this cannot be compared to dating sites, it is highly recommended for its free BBW cam services.

Also, try this site as it works completely free unlike bb people meet. You can find all kinds of people open to all relationships. Be picky and choose the right one that deserves your attention.
Let us know your opinions and bbpeoplemeet reviews in the comment section below.
Comments
comments