Have you heard of AmoLatina? The Latin dating site with 25-years of existence on the internet. Is it a legit dating site or a scam? My complete research and analysis tell you the real story.
AmoLatina is a Latin dating site for singles who want to date and flirt with Latina and Latinos online.
First off AmoLatina is operated by Anastasia dating a Russian bridal service that we have blacklisted as a scam in our opinion.
They claim amolatina is a premier dating service where the most beautiful Latinas, Mexican and Colombian women can be found.
Yet many recent user reviews have other ways to describe Amo Latina. My gut says this is another scam site, and let's find out on this AmoLatina review below.
AmoLatina Summary: A Day Light Scam To Avoid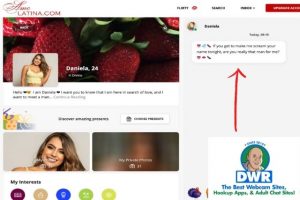 The website was founded in 1993 and its parent is the AnastasiaDate Family. The aim once more as they state is to unite western men with real and sensual Latinas.
Furthermore, the service has an international staff of over 500, (mostly Russian staff).
At the same time, we think that they hire models to pose as real members and target members.
We cannot prove this but dozens of men have made this claim—too many for us to ignore.
AmoLatina's Features:
There are over 2 million members at AmoLatina.com. At least, that is what they claim on mobile apps. Which is also skeptical compared to any real Latin dating site.
Registration:
The homepage gives you the option to choose the gender and lets you sign up. The next page is a dead end, and you have to sign up without moving forward or backward.
Choose google sign-in or email ID registration to get going. However, AmoLatina.com is free to register but will cost you an arm and a leg to really use.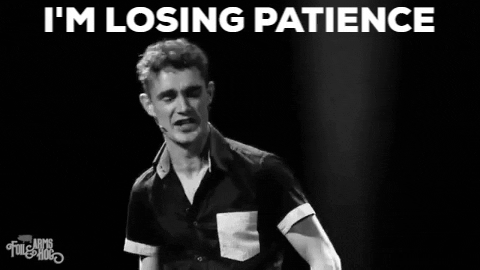 Interests:
A list of 24 interests is available, and you can choose as many of them to add more information about you, and Amo Latina will find you similar matching profiles.
Advanced Search:
So, there is an advanced search option on the top of the menu that works similarly to other dating sites. Choose your age and location, and interests to filter models for flirting.
Besides, there is one more option to filter models that are available for broadcast. That said, none of them works unless you have a premium account. In simple terms, a registered account is simply a waste of time.

Correspondence
You can send a letter to your Lady for 10 Credits. Likewise, if you open a letter from a Lady it will charge you another 10 credits. Each letter can have 1 free photo attached to it, but for any additional photo, you will pay another 10 Credits.
Model Profiles
Upon searching, the result shows a list of Latina models with four vital options. Name, Age, Photo, and availability of Video or Text chat. Compared to Amigos (review at the link), AmoLatina has more online models.
Reserved Call
You reserve a call 24 hours before the conference. That said, you will be charged with 50+ Credits for the minimum calling time of 10 minutes. The operator will tell you the total amount of time at the end of the call and the total charges.
Virtual Gifts
You can send a Lady a funny and sweet Virtual Gift for 15 Credits and receive them from a Lady for free.
Live Chat
1 Credit/minute for text chat and 2 Credits/minute if the Lady's webcam is opened.
Cam Share
6 Credits/minute for 2 way video sharing, text, and convenience.
Incoming Messages/Mails
Amo Latina is sending Google & Instagram images of models on incoming messages. That is why most of the messages we receive are deceiving and not gives you a trustable factor.
As much as it's tempting to look at big-breasted models, you don't want to burn the hands of spending hundreds of dollars on fake invitations to video chat.

Users Information
The fact is over 80% of profiles on AmoLatina.com are from the USA. Bots and scammers are available, and users have no other option to take it as a part of the site.
In many cases, the users have to upgrade to a premium account to explore the chatting. I have spent more than 2 hours looking for a legit profile, and the intuition was correct AmoLatina hardly has genuine dating users.
One more fact is Amo Latina has never once shared the male and female user ratio on their site and apps. Little did I know the AmoLatina.com has Nigerian spam users on its dating site. Wait, what? Is this even a Latin dating site?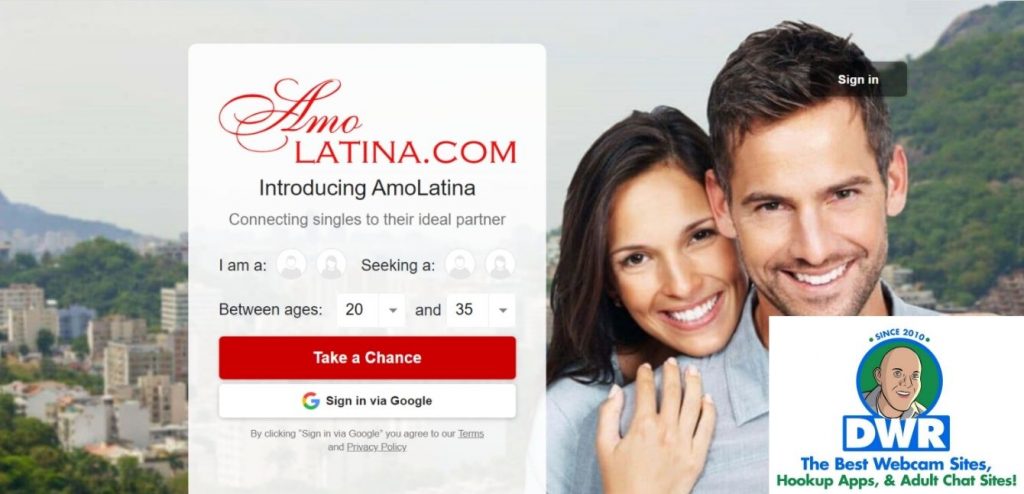 AmoLatina costs:
Here's how the AmoLatina pricing is done for dating site users.
150 Credits per month @ $19.99 (60% discount from $49.99)
600 Credits per month @ $149.99
1500 Credits per month @ $299.99
We never thought a Latin dating site would cost you more than an adult webcam site. Instead of going through a stringent process of registering and identifying the legit models, it's better to take a chance at webcam sites like LiveJasmin & Chaturbate (review at the link).
In short, both these webcam chat sites have 100% genuine cam models to talk and have an adult chat. Furthermore, it's easier to check out cam models as guest users and then pick our favorites for private webcam fun.
Our conclusion about AmoLatina.com: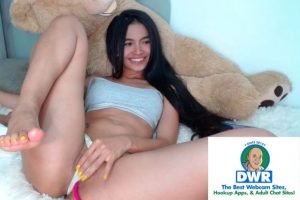 The latest thing from this site is they now have so many complaints that the site claims to offer guaranteed anti-spam protection, as it pre-screens all the women members to certify their authenticity before confirming their profiles.
GMFB is our response. AmoLatina.com is in our opinion an outright scam.
If hookup is your thing, we got you covered, pals. Check out the crafted list of hookup sites to find beautiful models for webcam sex.
AmoLatina is a shame to be called a Latin dating site. Jeez, I wish I could take back the time spent on AmoLatina.com and use it for adult cam sites.
"All the Latin dating sites have one thing in common, that is spammers as female profiles." – Jason Lee

So, it's better late than never. We suggest you glance at the best webcam sites that offer free sex cam shows of Latina girls, guys, and couples. Nonetheless, consider the Amo Latina as a bad dream and move on.
Comments
comments