Amateurmatch is an adult dating site for couples, swingers, hot singles, and naughty adults. Amateurmatch.com promotes itself as a pit stop for personals who want to have online sex.
The amateur match is one of those many "fling" websites that cater to the huge market made up of straight men and women who are looking for some fun but with no strings attached. It is by no means a major player in this niche but manages to hold its own against the big players.
If you're looking to cut straight to the chase and get down to brass tacks, then an adult dating website is where you should sign up.
"More than 75% of amateur dating users enter a spammy dating site without proper research" – Jason Lee.
Many users think amateurmatch.com is a decent place to get your feet wet, learn the ropes on how to present yourself, put your best online foot forward and score with the chicks or the studs as quickly as possible. However, we doubt the amateur match isn't the best of the places for adult dating.
Take a cup of coffee, sit back and spend 5 mins on this updated AmateurMatch review and find out the reality of this dating site.
AmateurMatch Summary: A Bluff Dating Site That Fails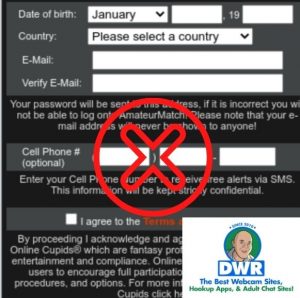 During our analysis of the amateur match, we found that the site claims around 409,000 members. Stats put up by Amateurmatch.com mention a 2:1 ratio of men to women.
Also, that may seem high but is actually on the lower side when compared to the number of male profiles as compared to female profiles on other adult dating websites.
This is something quite favorable for Amateurmatch. It enables both men and women to sift through that many more profiles.
In fact, it used to be a good place when we can actually take a look at profiles even without signing up. That said, nowadays you cannot look at dating user profiles without registration.
Though we did notice that the profiles thrown up are mainly to attract male patrons and the images can be pretty explicit.
But then…you've come to this site because you want to cut to the action and bypass the unnecessary and time-consuming activities normally associated with courtship rituals.
AmateurMatch's Features:
Registration:
The site matches your profile with what it considers appropriate partners for you, given your geographic location and data that you input when you sign up.
The signup process happens swiftly. It's not a lengthy process, mainly because it does not involve any personality tests.
Adult Dating Membership
The monthly membership is worth $29.99. If you opt for the three-month package, it costs $69.00 and you can save $20. Religion, ethnicity, and age are not a bar. It is open to patrons from across the globe. Not just singles, but couples and groups too can join and search for like-minded members.
In terms of features offered to free subscribers, the site has some catching up to. It could easily offer more. It does not, as yet, offer a mobile version or an app for the site. So, flirting on the go is not quite possible. A paid trial period would do their reputation no harm either.
Check out the comparisons between Amateurmatch.com and Bangmeetup from the images below.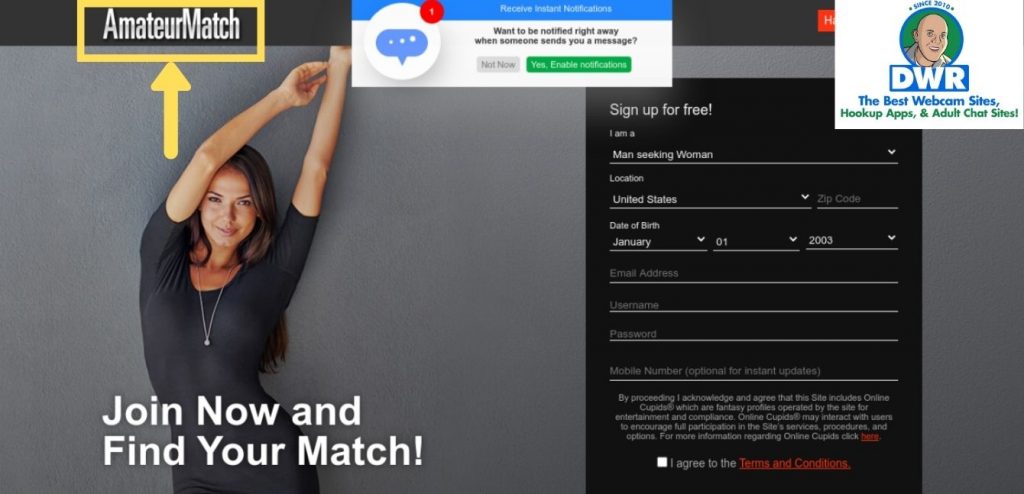 Take a look at Bang meetup dating now,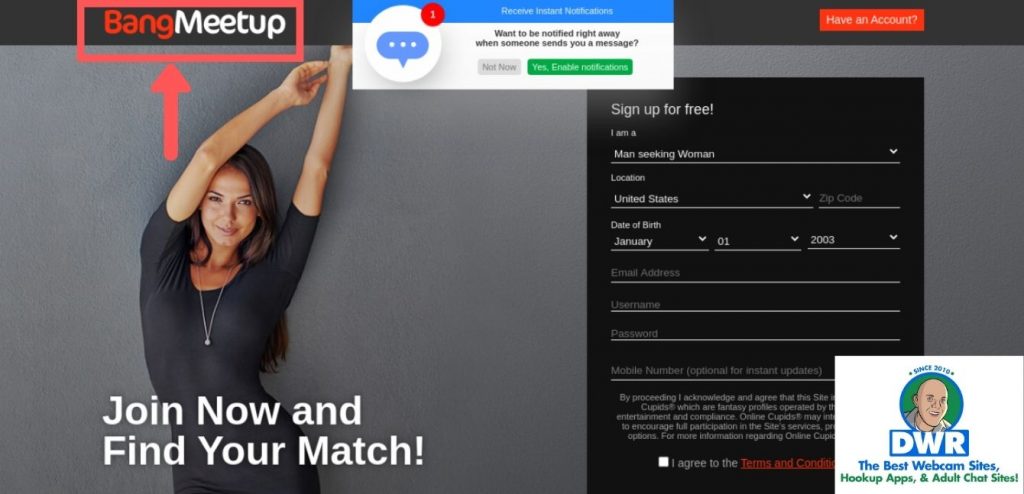 These kinds of cheap tricks are available at many dating sites online and which is why we suggest you look for genuine sex chat sites.
Starting to feel we can't trust amateurmatch.com any longer. If deceiving is art then Amateurmatch and AmoLatina (review at the link) deserves a special award.
Benefits of VIP Account
Paid members can initiate conversations, send IMs, participate in chats, watch videos, and do much more.
With a paid membership, you can avail of extra data storage and appear higher in the search rankings. This ensures better visibility and quicker results. That said, the female profiles look very old and not genuine.
Amateur Match Galleries
All the registered dating user profiles are available in this area. Unless you have a registered account to this worthless profile, you're not going to look at any models. But fuck that, it's not worth it.

Advanced Search
The advanced search option will filter out sex personals by women, men, couples, and groups. In addition to that, you have given eight choices to pick the dating personals, and those are,
Erotic messages or cybersex
Nude photo exchange
Gang bang
Just naughty fun
Voyeurism
Discreet sex or hookups
Cam2cam sex
Other sexual activities
As much as it sounds very gripping to adults, it also gets let down by poor models. Almost all the sex personals in amateurmatch.com look like downloaded pictures from Google images.
However, there is no updated photo of models seen on the website.
Live Cams
We anticipated plenty of webcam models on the live cams section. As a result, it redirects to different sex cam sites that are vulnerable. Imagine you're browsing these sick dating sites without antivirus. It will be a nightmare and a regret.
Just when we thought the live sex cams could act as a savior, but they failed. We still got some solace for you.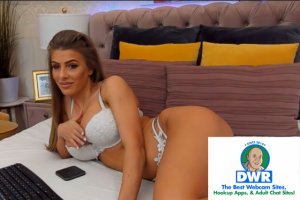 Adult webcam sites StripChat & LiveJasmin (review at the links) have thousands of amateur sex cam models. Well, that's not it.
Both the webcam sites stream real sex cams 24/7 for adults and never charges a dime for it.
AmateurMatch.com Final Conclusion:
Overall, AmateurMatch.com is a ruse that redirects you to worse live cam sites.
It's a cover-up for promoting spam sites with smart terms like free amateur dating, amateur dating sites, etc.
Everything is a lot easier when we admit what exactly we want. If it is a dirty chat from cam girls, here are some top cam sites to try.
Other than that, the amateur match is an unsafe place to find chicks online. You cannot find women for cam2cam sex nor explore your sexual fantasies here.

Lastly, we did manage to sneak into top webcam sites and wrote better alternatives for dating users. It's available on the blog here.
Comments
comments