This is our review of whatsyourprice, a controversial hookup dating app where you bid and pay girls to date you. What to expect and the girls prices.
WhatsYourPrice Review:
Our review of the controversial hookup dating app and site called whatsyourprice.com. We compare costs and share the real skinny on total members and if this dating site is worth joining or a pass. Learn more here.
WhatsyourPrice.com is an online dating service based on an innovative idea. Brandon Wade, the founder of this site thought about getting a date with the help of your wallet.
Based on the presumption that everybody has a price, the website enables members to offer a price or to request a price in order to get a date. WhatsyourPrice does not welcome escorts; it considers itself just a place where men can bid to date a woman.
It was released in 2010 and it has become quite successful ever since.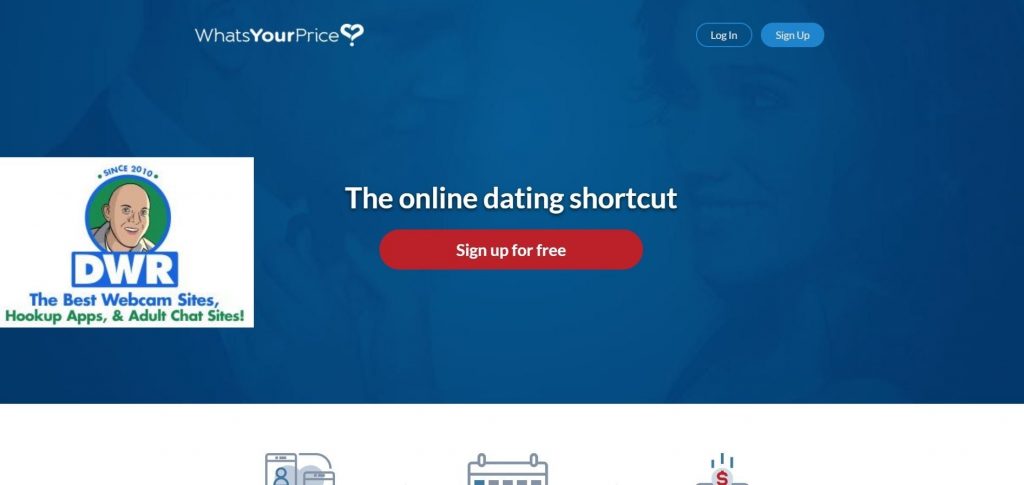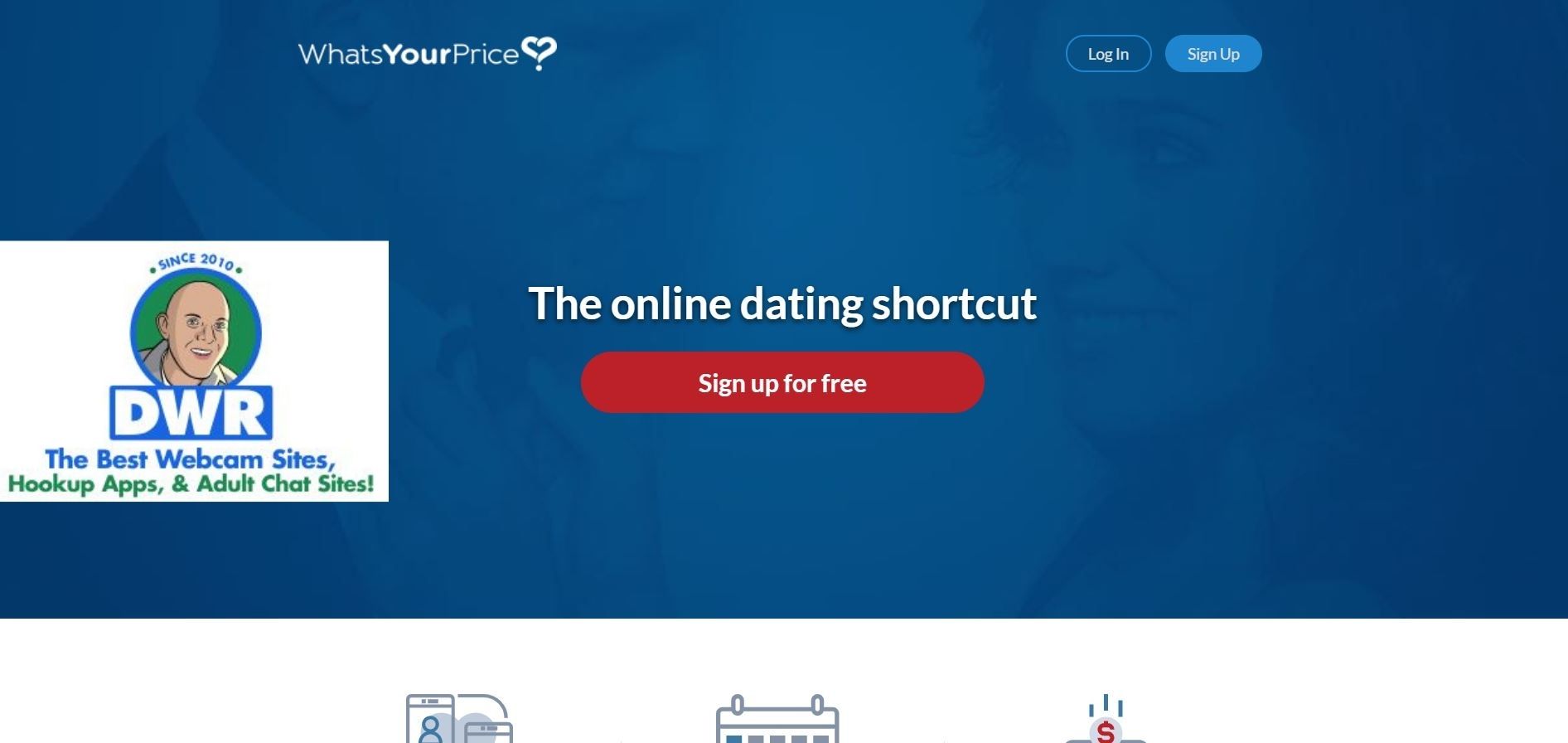 WhatsYourPrice is for those who don't want to play games and get straight to business. Therefore, rather than fooling around with messages, you can choose a girl and get laid.
This adult dating site claims to have more than 3 million happy users. What's more, it also ensures a safe dating environment but I beg to differ.
A dating auction site is surely going to invite some troubles and I will be talking more about it as we proceed further.
How Does WhatsYourPrice Work?
The concept is simple, you can go through the profiles of thousands of brazen women. And if someone seems intriguing, you can place a monetary bid to go on a date.
Now it's up to the lady to accept or reject your offer. This is just liking purchasing something from a store. However, the only difference is here, the ball is in the court of the females.
Signing up: Like most hookup sites, whatstyourprice asks for your email address. After that, you should specify your gender and what you are looking for.
Once you choose your gender as male, the option of making bids will be selected by default. The last step is to confirm your account and then you will be all set to customize your profile.
Profile Settings: If you want to increase the odds of finding beautiful women, make sure to add details about yourself. You can choose your body type, height, education, and more.
Likewise, you can be specific about what you want. You have options like dating, casual, long-term, etc to choose from.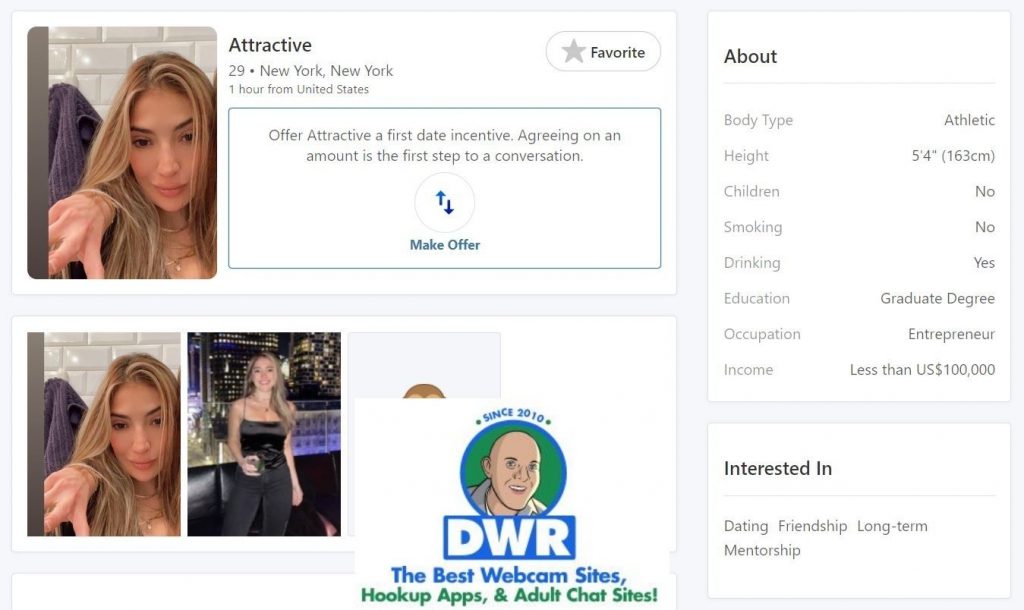 WhatsyourPrice does not release a current situation of its total amount of members. However, there were 10,000 subscribers in the first month of its release and around 2000 new accounts are added daily.
WhatsyourPrice.com is free to join and it offers some free features. You can buy Credits for some extra options, but the actual payment is only the payment made to another member when bidding for a date.
Key Features:
Here is what you can do at no costs:
Create your personal profile and add up to 6 photos
Search other members
Browse through profiles
Send Winks to other members
Add members as Favorites
See who has viewed your profile
If you buy Credits, you can enjoy the following:
Initiate a first date offer
Increase the amount of offers
Have your profile highlighted
Be prominently featured on other profiles
Female members have free, unlimited access to all options.
WhatsYourPrice Credits:
Judging by the name of the site, you can tell that nothing comes free here. You need to have money in your pocket if you want to ask a girl out. Therefore, you can choose a credit package that fits your bill from the options given below.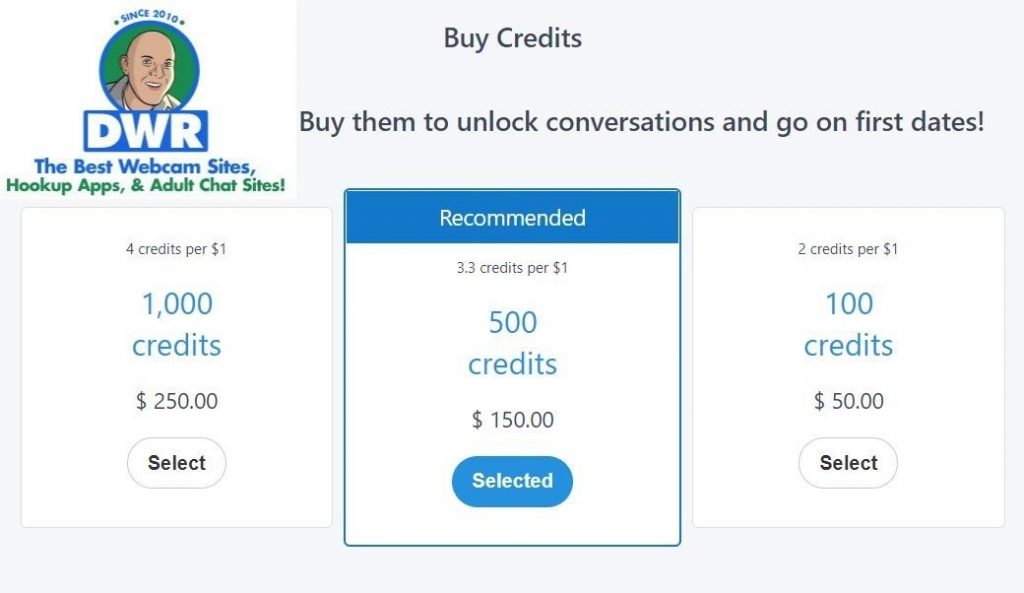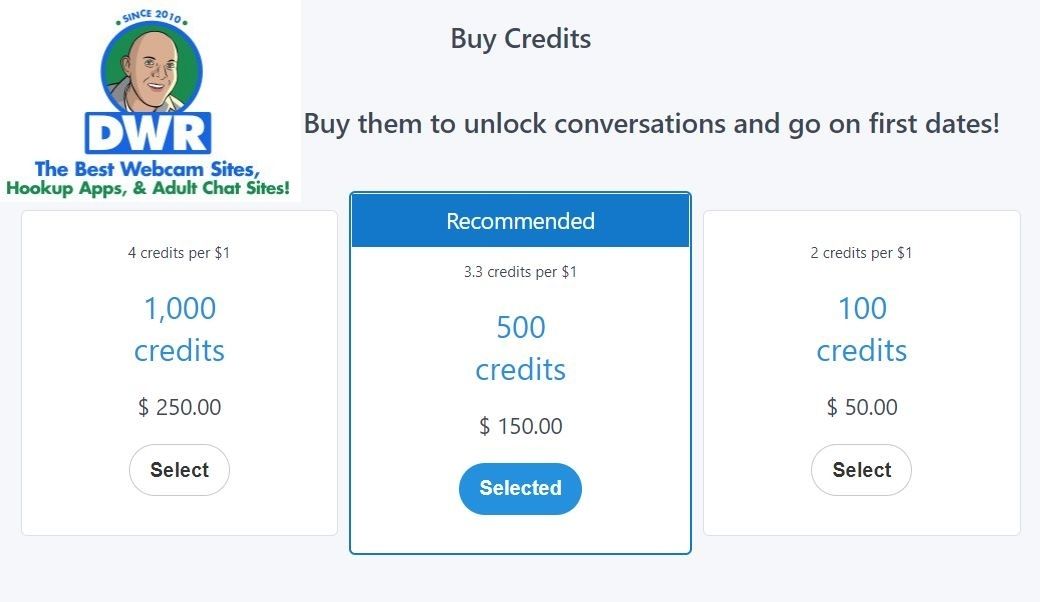 Money is a driving force for the ladies on whatsyourprice. And frankly, the whole setup seems pretty much like an escort service even though this dating site strongly condemns it.
I also wanted to share that I have found a far better value at this site. Try it out, you might get lucky.
Underage accounts, scammers and escorts. WhatsYourPrice gives you every reason to steer clear of it. – Jason
My Takeaways:
WhatsyourPrice is an online platform, basically created for dating auctions. It does not promise love, as other dating sites do, but you do have some chances of finding an intriguing date.
While the idea of this site is unique and promising, things can go wrong if you aren't cautious. If you look into whatsyourprice reviews posted by users, you will be dumbstruck by how many people have been scammed.
There are tons of phony accounts that lure users with sexy profile pictures. Most of these ask you to pay and end up with ghosting. So basically, you get absolutely nothing for all the time you spent editing your profile.
Not to mention the exorbitant prices the ladies demand during bidding.
The bottom line is whatsyourprice can be a good option for men who have money to burn. However, splurging can't guarantee you a safe experience but if you want to take a chance, good luck.
In the past few years, the archetype of adult dating has totally changed and so has my outlook. Sites like whatsyourprice are not the right places to seek love or casual sex.
All in all, webcam sites are a safe bet to find registered females for hooking up. There are no gimmicks. You choose a girl, visit her chatroom and pay for a private video chat. It's that simple.
To sum it up, don't waste your time on dicey dating sites like whatsyourprice.
Comments
comments