Are you asking yourself, 'What should I wear on my First Date?"
First dates can be nerve-racking but having the perfect outfit can boost your confidence and set a first good impression. There are three major things to "do's" when picking an outfit for yourself.
What To Wear On A First Date
Blink 182, has the right idea! 
First is to dress for the occasion.
Base your outfit formality on where you are going. Fancy dresses or nice slacks are too much for a movie but perfect for a dinner.
Second is make sure to put in EFFORT!
You want to make a good impression, they could be your future spouse after all. Wear something striking to grab their attention and keep it during the entire date!
Dressing in a regular tee shirt and jeans, or a blouse and skirt can be sweet and comfortable but it doesn't reveal much about you. AVOID THIS. Remember when you wear a teenager and your mother of father said, 'Dress to Impress'. NOW IS THE TIME TO USE THAT ADVICE!
Third is pick something your date might like.
This is depending if you know your date well enough to make such a judgment. Is your date a guy who likes a classy or casual girl? Stay true to yourself but cater to their likes as well.
Fourth is to pick something that makes you feel good and play up your best qualities.
Do choose an outfit that you feel comfortable in! If you can't choose what to wear your best bet is to go with your favorite outfit. Also play up your assets; it will make you feel and look confident!
Lastly be prepared…
Anything can happen on a first date; an unplanned adventure to the lake for example. Bring a few things to have just in case your outfit doesn't cater to an unexpected venture. Carry a jacket in case you are out late or a change of shoes if your heels become unbearable.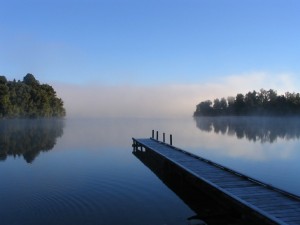 Comments
comments