Here we are running down the exclusive Tagged app review. Learn more about the tagged sign in, features, membership prices, and other interesting things about the site.
I assume you're not looking for something explicit here, are you? Well, if you are looking for something erotic, you are in the wrong place buddy. Online dating sites don't come to aid in providing sexual pleasure, but webcam sites do.
To be straight to the point, online dating sites are for people looking to pass time by checking out random girl profiles or to spend stacks of money to just initiate a conversation. However, if you're entirely new to this shit, it's worth giving it a shot.
Tagged is one of these online dating websites, where people can tag each other for various reasons, most importantly to create love connections. Find out whether it is worth trying or not in this Tagged app review.
Trying out your luck in finding a hottie on dating websites isn't as simple as you thought – Jason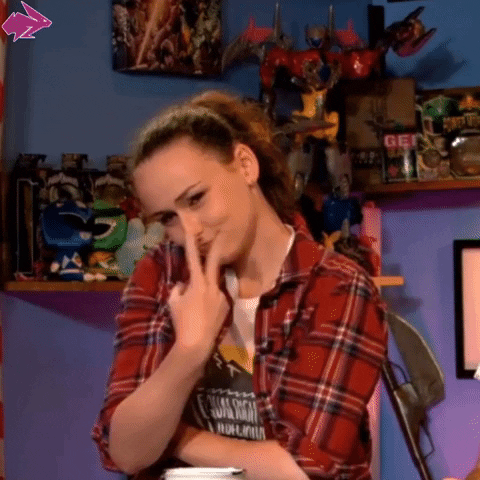 Introduction and History of Tagged App
Tagged was founded in 2004 by a group of people with a vision of creating a device that will instantly connect people from all over the world. The social platform can be used as a website page or can be downloaded as an application for Android, iPhone, and Window Mango.
The developers of the service are very open about their work, there even is a Meet the Team section and they claim to invest in making social discovery products, to keep improving their service. Within no time, it has become a go-to place for friendship, love, chemistry, and fun.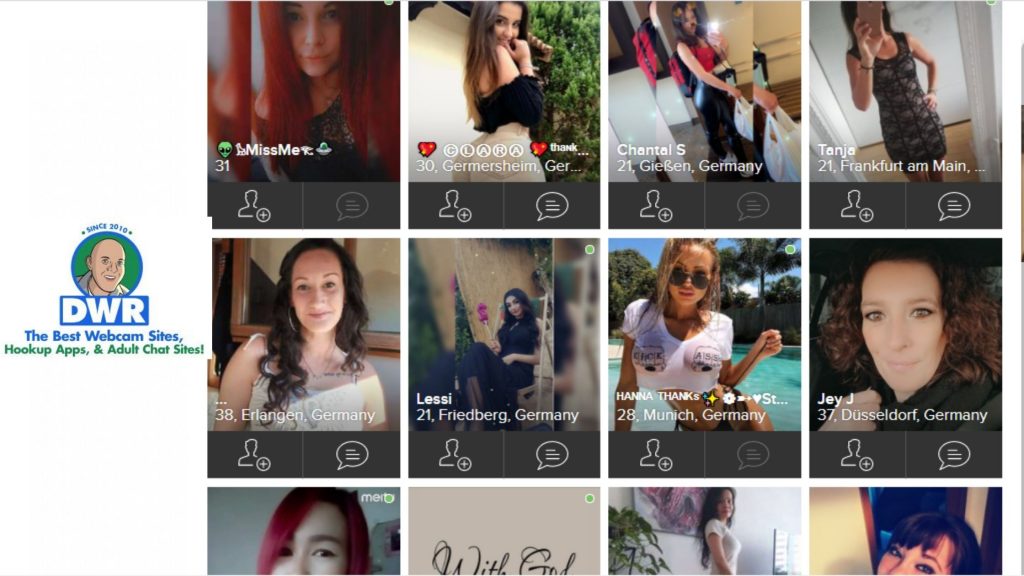 However, that didn't last a while as the site is cluttered with way too many advertisements to make some money. Also, a lot of spammers and fake users take charge and ensured that it isn't effective as it was before. Let's see what are the features that the taggged app has to offer us.
Features and Members at Tagged.com:
According to Tagged.com statistics, the network currently counts over 300 million members worldwide, in 220 countries. It has over 11 million unique monthly visitors and there are more than 100 million new social connections done every month. That too, with over 2.4 million matches made every day with the 'Meet Me' feature.
The tagged sign in process is a bit tricky as it may take up to 10 minutes. From the 'Join now' form on the homepage, you can start your registration process at the site. Enter basic details such as email id, password, username, date of birth, and location to get started.
In the second stop, you will be asked to add your picture to continue signing up at the site. However, it's not mandatory to upload it, you can skip the step by pressing on the 'Maybe Later' option. For successful tagged login you must verify your email address by entering a confirmation code received via email provided.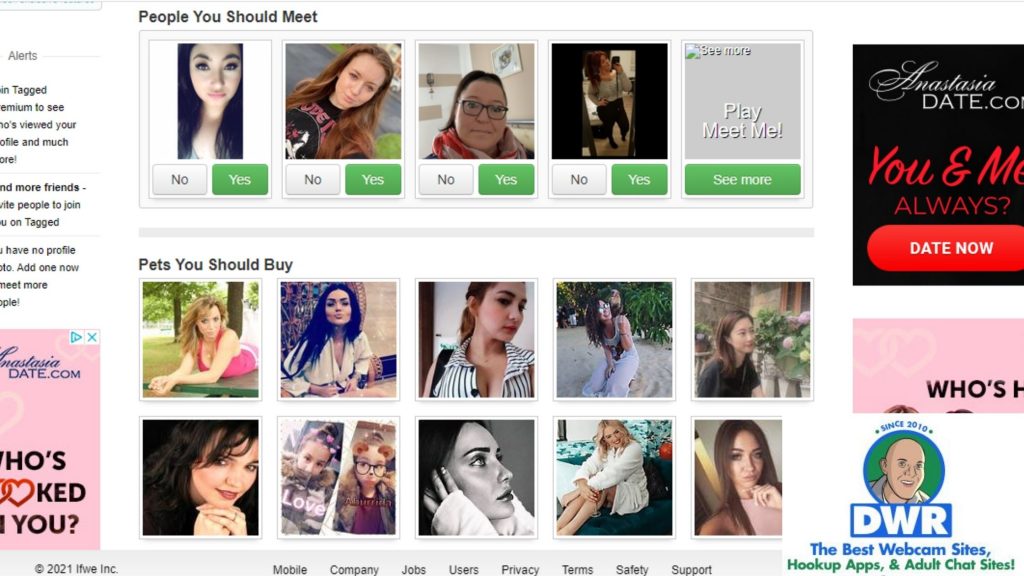 Tagged.com offers a free membership with basic features usually provided by social networks. However, to get access to all the perks, you must upgrade your account to a paid account.
Here is what you can do with a free membership:
Create a profile, add photos and videos and customize your profile
Search and browse through other profiles with the tagged browse feature
View profiles and add members as friends
Send messages to other members or post comments on their profiles
Can send up to 3 Luvs per day and receive points
Send winks to other users
Meet users in Meet Me section
Send Tag pictures to other members
Tagged App Costs and Membership Plans
Tagged app costs are considered a bit expensive when compared to other dating sites. The bigger plan you choose, the better it gets. It reminds me of something which I use often, Livejasmin (review at the link). Honestly, it's worth spending on such adult cam sites rather than false online dating sites.
Here are the membership plans at the Tagged app: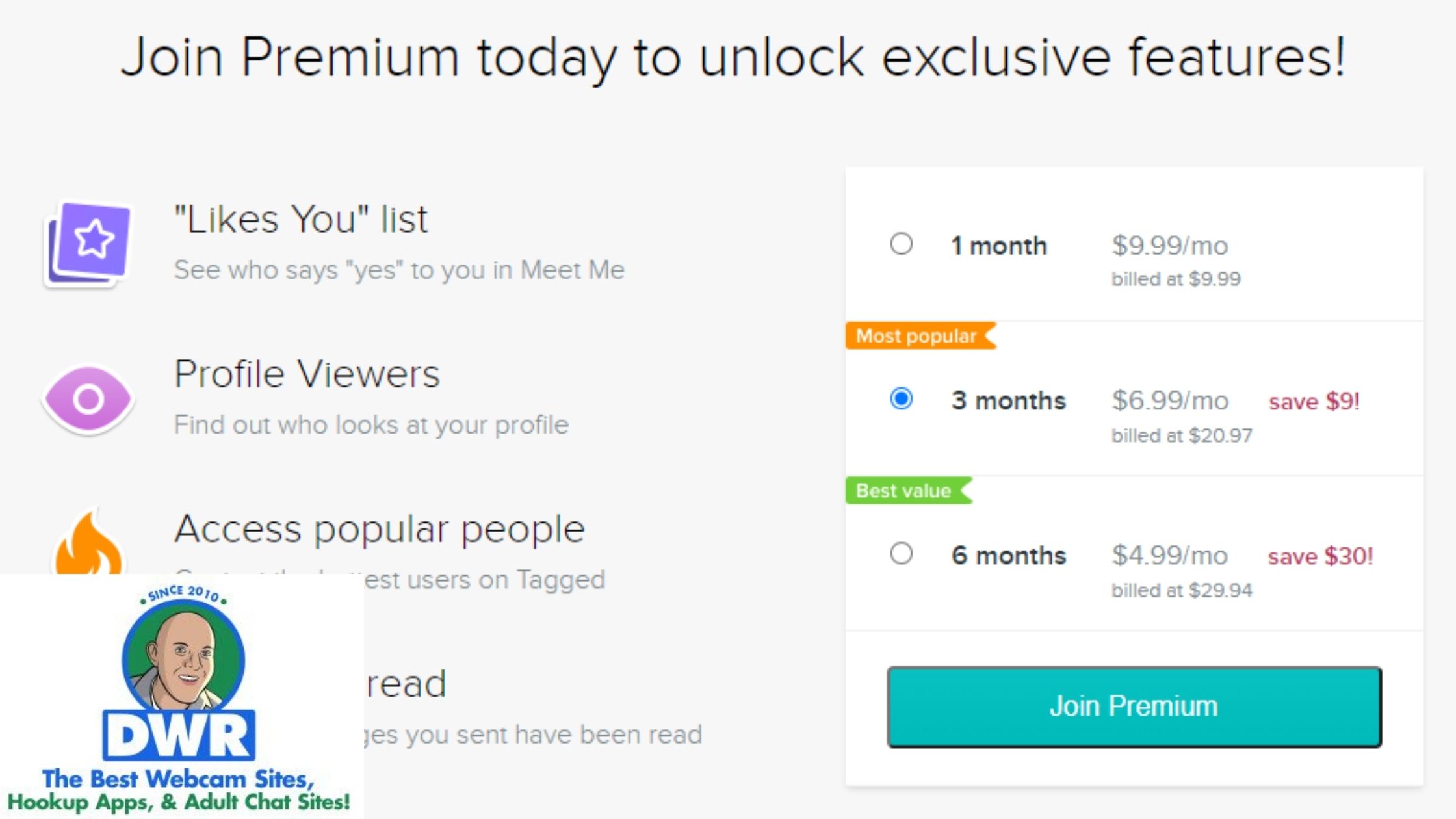 VIP Membership:
1 month – $9.99
3 months – $6.99/month
6 months – $4.99/month
If you upgrade to a VIP membership you gain access to the following features:
Get a VIP mark on your profile
See if your sent messages have been read
See who has viewed your profile
Send up to 10 Luvs per day
Have access to VIP chat room and email support
You can also buy Gold, the currency used on Taggged and enjoy the extras:
Buy Gifts and send them to other members
Join the Pet Game: buy and own other people as pets
Play the Café Game: decorate, run and cook in your own Café
Play Cash Run
Get more Luvs to send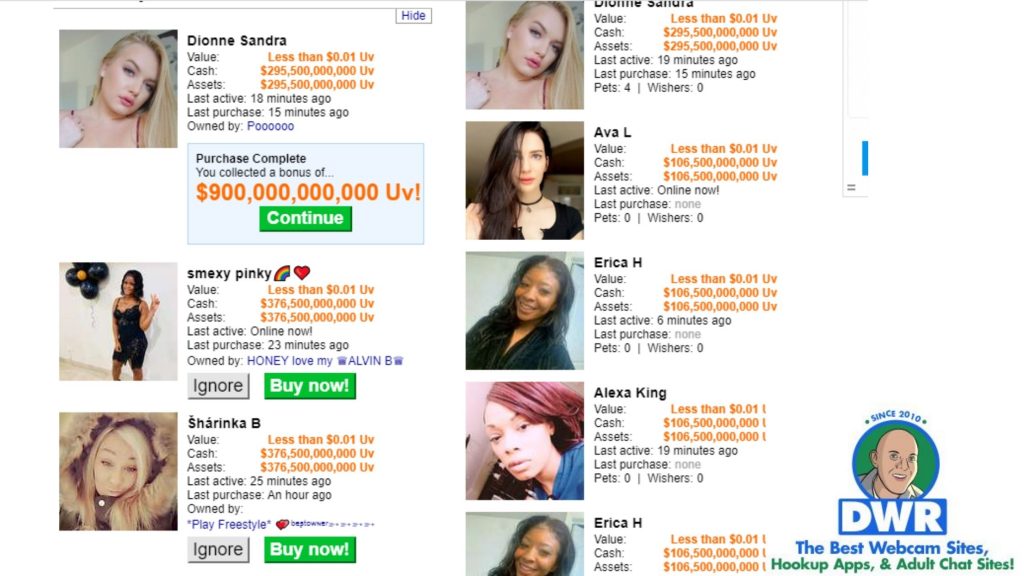 Sites Like Tagged.com
We should give Tagged props for being a pioneer in creating social networking and dating platform back in those days. Nevertheless, with the rise of hookup sites and webcam sites, it fell far behind in keeping users engaged. Also, due to the lack of security checks, fake profiles on the site have increased to a great extent.
All these factors laid a stone for its downfall. It isn't fair enough to compare Tagged with top cam sites as the latter is getting millions of footfalls every single day for its exclusive content. Back in those days, it was quite popular with no fake profiles lurking around.
This site is my current favorite site over the Tagged app as it made it easy for me to connect with local singles. That said you can meet singles for all sorts of relationships.

Whatever said, tagged app has changed the dating world as we know it. Let us know your thoughts on our tagged app review and share your experience using tagged.com in the comments below.
Comments
comments