Streamen is one of the sex cam sites that's designed exclusively for male cam models. Learn more about the features, costs, models, and other interesting things about this gay cam site in our elucidated Streamen.com review.
We get used to seeing female cam dolls dominating the business on the sex cam sites. It doesn't matter which popular cam site you take, they will throw you thousands of hottest cam sluts to shag off. What if you crave for a dude's immaculate figure eye-candy?
If you're gay or bi-sexual and seeking macho cam models, then there are very few places for you to visit on the internet. Well, Streamen.com is definitely one among them.
Although some of the top cam sites do have a separate section catered for male cam models, the fewer number of hotties and their show quality made them vulnerable. Their prime focus is laid on females and their juicy tits.
Unlike these webcam sites, Streamen dedicated the site solely to studs of all fashions. It claims to be the emerging gay webcam site on the internet. Learn more about this gay cam site in detail in the Streamen.com review below.
There's no room for female models and their tight asses at Streamen – Jason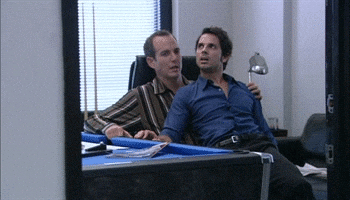 Streamen.com: A Legit Gay Cam Site
It is pretty obvious that Streamen is a complete gay cam site which is an alternative to the popular sex cam site, Streamate.com. This site features a large section of straight and gay webcam models with better video quality than most of the other cam sites.
Black and Asian, young and mature, lean and bulky, straight and gay, you name it, they have it. Thousands of firm guys are getting ready to undress and masturbate for you at Streammen on any given day. You can share your kinks and enjoy these exotic male cam shows all the way to go for free.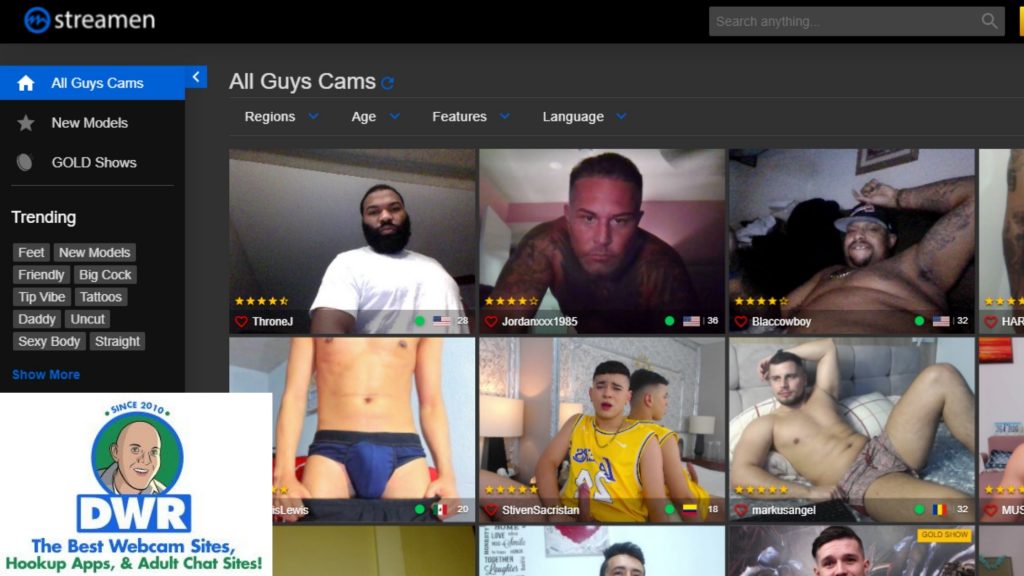 Well, if you're a bisexual, there's a way to find women on this pure gay sex cams site. Obviously, they're not models like on popular sex cam sites like Stripchat (review at the link), but are straight women searching for a glance of husky brutes. Strike naughty conversations with them to have a memorable experience.
As far as the numbers are concerned, there are over 1400 male models on the site. That's a huge number for a site that is relatively new and is solely dedicated to male models. You can find this huge selection of models across various niche cams.
Streamen Registration Process
Safe, Secure, and Private – That's what it says on the registration page of Streamen.com. The registration process at this legitimate gay sex cam site is relatively simple. It follows a simple two-step signup process where basic information is required.
Streammen is 100% free to join. By clicking on the 'Free Account' on the homepage, you can direct to the registration page. In the first step, you are required to add a valid email address, a unique username, and a password.
Later, you will be taken to the final step, where you must add your complete details, along with the details of your credit card. That said, adding a credit card is mandatory in order to successfully create an account on webcam sites.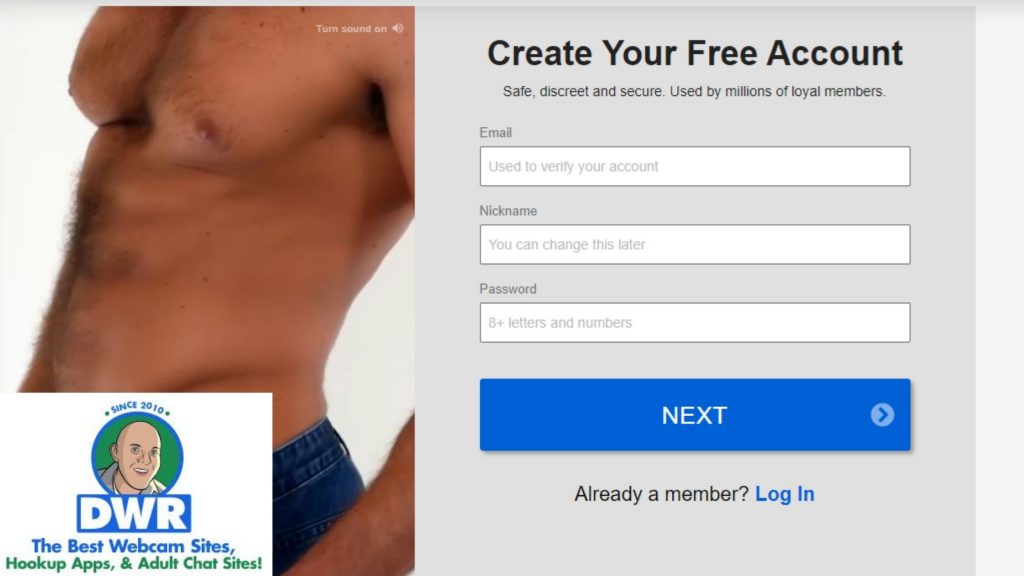 Streammen Overall Features
The website design and layout of Streammen are very intuitive and easy to navigate. It is designed with so much attention to detail with a swift user interface. Just under three clicks, you can get anywhere across the site. On top of that, the site is available in 8 different languages.
The extensive site search on this gay sex cam site enables you to find the right type of guy for chatting, without batting an eye. The best part is a free public chatting and cam viewing is allowed at Streamen.com. Here are the overall features on the site in a nutshell:
HD Cams – High-Quality audio-visual options as long as the model uses an HD Webcam.
Favorites – You can save a favorite model and see who is online when you're in the mood to chat. Since there are thousands of gay cam models this means you'll rapidly collect a lot of favorites. These appear on the home screen each time you log in.
New Models – Since this is one of the largest gay cam sites you can be assured of not just a wide selection but also lots of new guys joining.
Global Membership – You will find men on cams from all over the world.
Gay Couples Cams – Yes, you will find actual gay sex on cam.
Gold Show – Private cam2cam shows are available at variable prices. The payment forms accepted at Streamen are VISA, Mastercard, Wires, Paypal, and more.
Party Chat – You are allowed to chat o a group of guys on the site.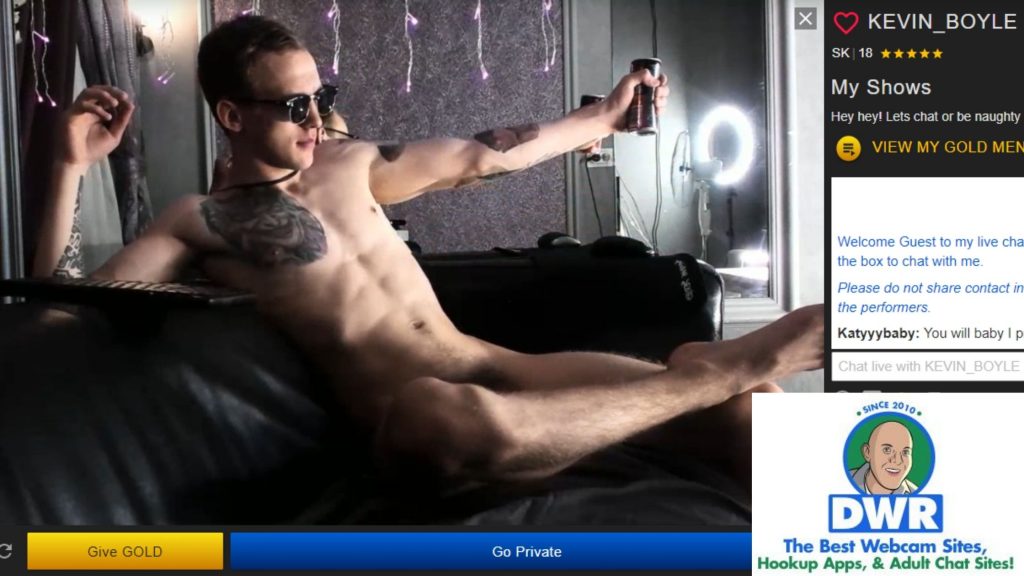 Streamen.com Costs
Why we like Streamen over other gay cam sites is simple. They are very, very clear about what they charge. Signing up is free and merely requires age verification with a credit card. They have literally millions of satisfied customers and the customer service is fast and very customer-oriented.

YES, it is a free site but of course, they must make money somehow. Where they make money is from optional 1-on-1 shows. These are clearly marked which prevents any charges unless you seek them out.
Even if you do opt for the premium shows they cost just $2.00 – $4.00 on average. Each gay cam model set their own price so you simply select one that you want after chatting in the free area. From there it's very straightforward how the site works.
Unlike in the female-centered sex cam sites like Livejasmin.com, the rates per minute of a private cam show are two times lower and start at $0.5 per minute.
Sites Like Streamen
Streamen.com is one of if not the most trusted gay live cams site online that you can trust with your credit card. So, it's definitely not a scam. Thousands of men and yes women too use this site on a daily basis for their dose of adult webcam shows. Included in that I am sure are a fair amount of couples as well.
However, there are a handful number of sites like Streammen online but the only two I can recommend would be Flirt4Free.com or Stripchat.com. Although these two sites are focused on straight couples. They do still though have many men on live cams as well.
The bottom line is the gay cams segment is one where many sites are not very good at disclosing all the fees. There is nothing more annoying and frustrating than getting a surprise on your credit card statement. When you join streamen.com you can be assured you won't get screwed with unwanted fees.
Leave your own Streamen.com review if you have been a member here.
Comments
comments