Sexcamly claims that the site is a genuinely free live sex cam service. By the looks of it, it never seems that it is a legitimate sex cam site but a hoax of another popular cam site. Learn more about this free sexcams site in our elucidated Sexcamly review.
Sexcamly broadcasts free sex cams from nude cam girls, guys, couples, and trans users. You can browse hundreds of sexy broadcasts right from the main page and even broadcast yourself 100% free.
But is this sex cam site really all it's chalked up to be? Well not really. Sexcamly is actually a smaller white-label of popular freemium cam site Chaturbate.
Sexcamly Overview
All of Sexcamly's models can be found on Chaturbate.com, and you can even spot the Chaturbate logo all around Sexcamly if you look hard enough. But it isn't a perfect replica of its parent site.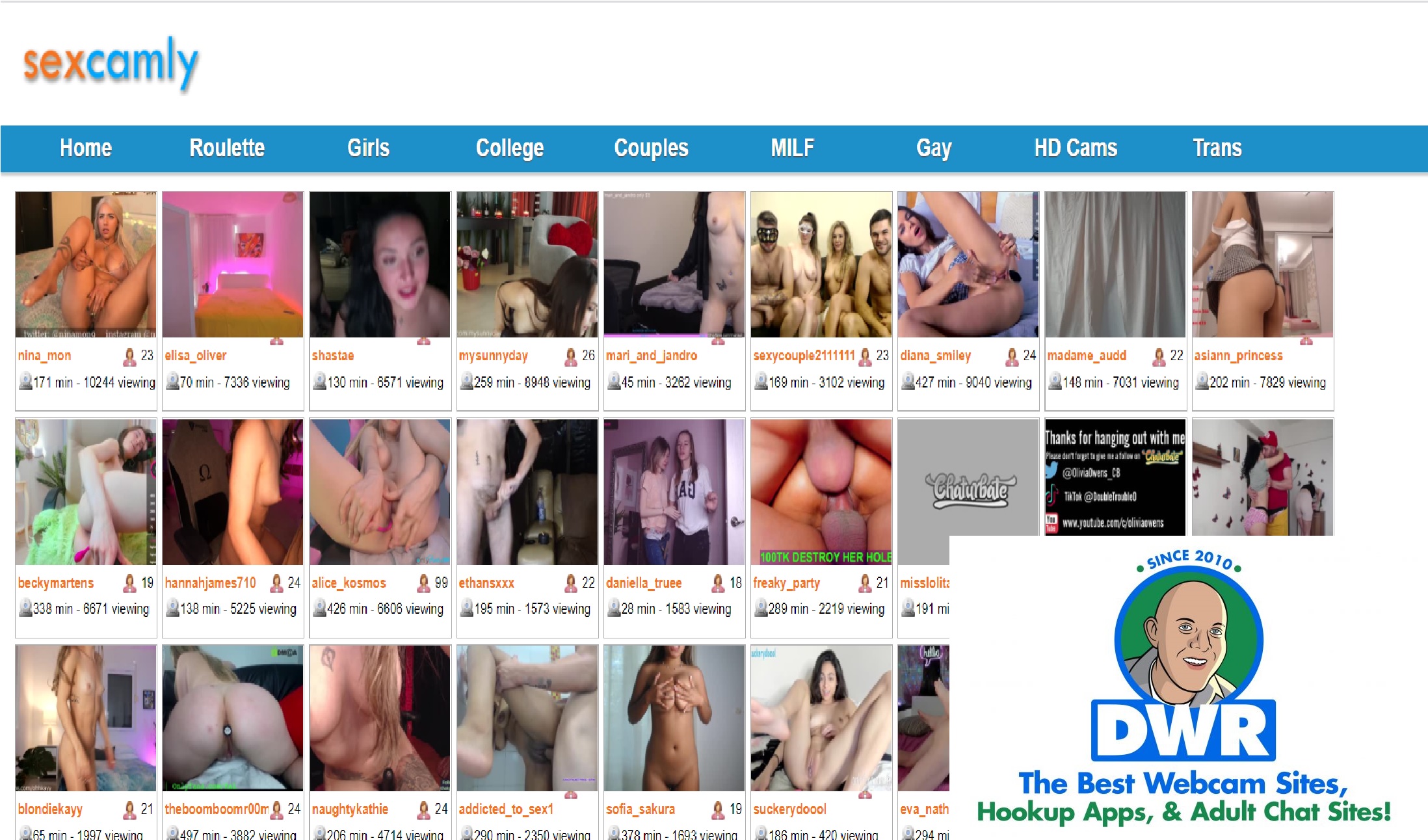 It's actually what's called a "white label." White labels are used by larger sites to drive more traffic towards their services. However, each white label typically has their own department for things like billing and customer service.
So while Chaturbate may have a solid reputation among many cam fans, you can't always expect the same treatment from white label sites. It's always best to sign up to the parent site of any white label if you can for this reason.
SexCamly.com Features and Prices
Sexcamly has nearly all of the features you would expect to find on Chaturbate. Chatrooms are colorful and lively with many models hosting games with naughty prizes. You can customize emoticons to drop in the chat or change your chat font and color to stand out.
Profiles for both models and members are fully customizable–technically everyone on the site is a potential broadcaster! The main difference between Sexcamly and Chaturbate is the white label's clunky navigation.
Sexcamly offers a limited list of categories to filter models by, and the main draw to this site is its roulette feature. You can view a random model just by hitting the roulette button, and if you don't like what you see, just keep spinning.
This is cool for people who aren't specific in what they're looking for, but can be super frustrating for those who are.
Unsurprisingly, prices for Sexcamly are the same as Chaturbate's. Each model sets their own prices for goals, shows, and smaller services like flashes and games. You can upgrade your membership for $19.95/month to become a Supporter and unlock special features for your patronage.
As a Supporter, you can privately message other users, use special text features in chat rooms, and receive a one-time bonus of 200 tokens once your membership is purchased.
The Problem with Freemium Sites
Sexcamly is considered a freemium cam site. This means that instead of encouraging viewers to join private sessions, Sexcamly models are encouraged to stay in free chat as long as possible to rack up tokens from the audience.
This site and others like it typically allow public nudity to draw in larger audiences. In fact, Sexcamly even rewards models with the most viewers in their rooms by awarding them hourly cash prizes.
Of course, this means you can expect most Sexcamly models to be nude or putting on public sex shows most of the time. Well, that's the case with many of the webcam sites.
For worried parents, Sexcamly means trouble. You don't have to sign in to view these public sex shows, and as long as someone has a free account, they can even broadcast themselves.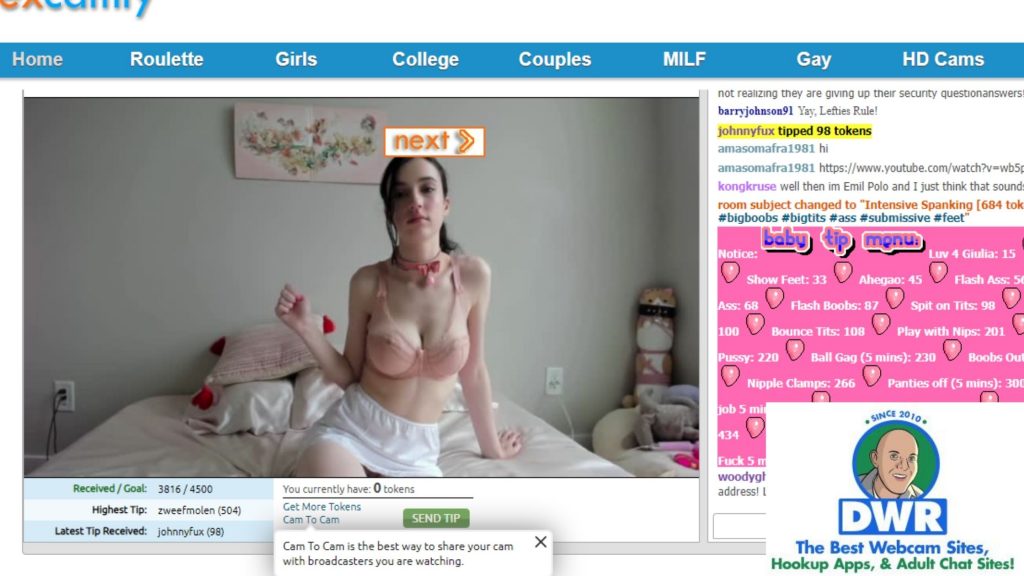 Credit cards are only required for users who want to support these nude cam girls with tokens or upgrade their account to a Supporter Membership (Sexcamly's version of a VIP).
Sites Like SexCamly
Because anyone can be a broadcaster on Sexcamly, you never know what you're in for when you use the site. Public sex shows give pretty much everything away for free right on the main page with no need to log in, so there's nothing stopping curious minors from accessing all the free live porn they want.
Forget Sexcamly. It's not even the real deal. Try LiveJasmin.com instead to chat with hot nude cam girls any time you want. These sexy babes are all supermodel hot, with many of them hailing from Europe.
You can chat to your heart's content in free chat, but these ladies keep it classy. Take them for a private show to see more. You won't regret it.
Also, if you ever want to get in contact with online strangers for fun, then I would recommend you to try this site. This helps in a big-time to make you meet with singles across the globe.

Comments
comments