RouletteChat is a random video cam chat site that helps people connect with strangers across the world for a cam to cam chat experience. Well, is it worth giving a shot? Check out our detailed RouletteChat review here as we uncover the hidden truths about this site.
RouletteChat is ChatRoulette's younger, slightly less famous counterpart. And this site claims to be better. Unlike ChatRoulette, RouletteChat offers users the chance to see who they could potentially talk to before initiating the conversation.
But aside from that, both sites are very similar, and I'm not just talking about their names. Overall, the purpose for both random chat sites is the same: connecting strangers from countries all over the world via text, audio, and webcam-to-webcam chat.
Unfortunately, because of the site's totally free format, RouletteChat is simply one random chat app in a long line of platforms that prioritizes user anonymity at the risk of their safety.
RouletteChat Overview and Features
You can use RouletteChat as a guest or as a registered user. Neither of these options requires payment, but registered users do get to enjoy the site's features more permanently. For example, they can retain their usernames and keep an ongoing list of "Friends" and blocked users.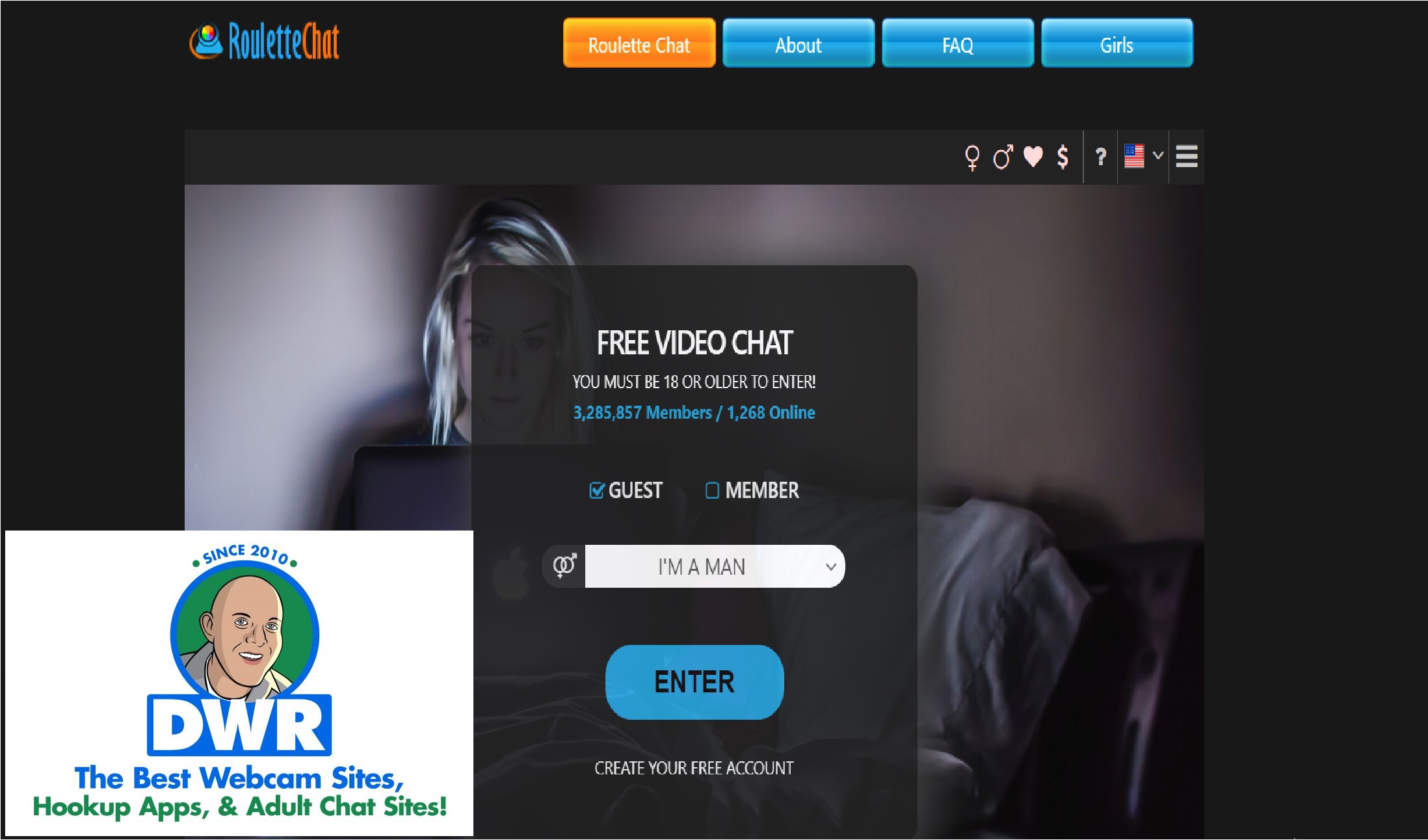 The site also lets members rack up points for likability that can be awarded by other users during a conversation. A "Kiss" is worth two points while "Praise" is worth one. Users can create their own rooms and invite others to RouletteChat via email.
You can also invite people to join you in conversation by searching their usernames on the site. You can even embed RouletteChat into your own website for free.
The most notable Roulettechat feature though is its wheel. Spinning the wheel will allow you to see your future conversation partner before chatting with them. From here, you can choose to "Chat" and connect to that user, or "Spin" again to chat with someone else.
If for some reason, you wish to remain hidden from others on the roulette, you can enable "Do Not Disturb" mode. RouletteChat also features an external link to LiveCam.com, a Streamate.com white-label, through their "Girls" tab.
Cam Chat Site is Unsafe for Kids
RouletteChat, like its predecessor, is 100% free with no registration required. You don't even have to download anything. Although the site claims to be eighteen and up only, there is no method for age verification required before users can engage with each other on cam.
Moreover, RouletteChat does allow sexually explicit content, so long as neither of the involved users is breaking any laws in the process. But how will people know if they're flirting with a minor and unknowingly engaging in inappropriate content? There's no way to tell.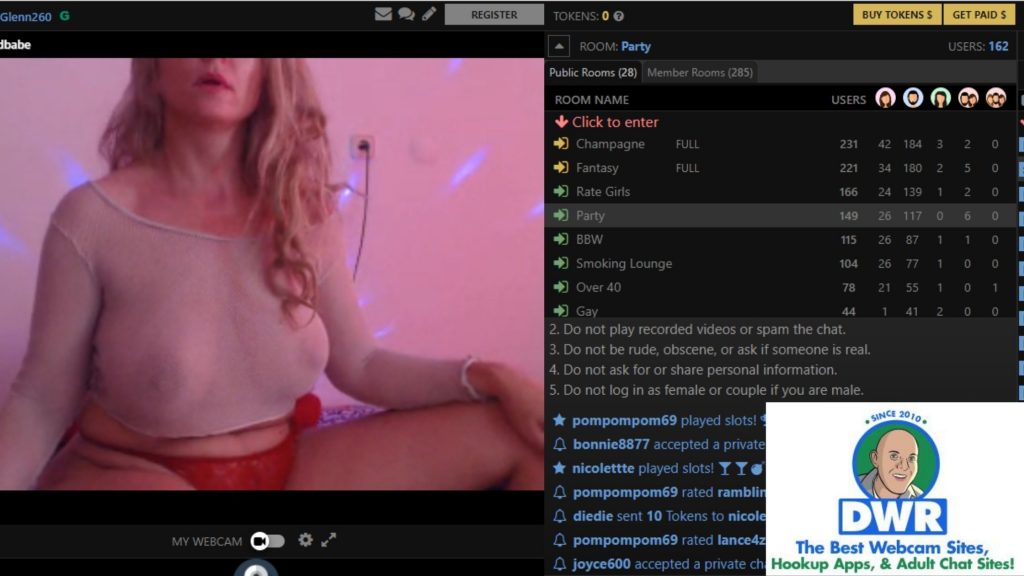 For mercy, users can hide their location on RouletteChat and block and report abusive members, but the site makes no mention of moderation or any other measures they have in place to keep users safe.
This hands-off approach to user safety is unfortunately common among random chat sites like RouletteChat, posing a huge threat to minors everywhere.
RouletteChat Alternatives
Clicking on the "Girls" tab on RouletteChat will send you off the site to LiveCam.com. LiveCam.com is one of many Streamate white labels, so why not sign up for the real deal? White labels aren't perfect replicas of their parent sites.
While they may have the same models and features you'd expect from Streamate, white labels like LiveCam.com have their own teams for handling customer service and billing, so why not sign up to a site you'd actually trust?
Stripchat.com is one of the top cam sites around with a diverse roster of 100% verified adult models. You'll never have to worry about accidentally showing your bits to a minor here!
There are so many ways to have fun on Stripchat, including private sessions, GOLD shows, and simply chatting for free. Don't waste your time spinning wheels on RouletteChat. Find exactly what you're looking for on Streamate.com.
As said earlier, random chat sites are everywhere. Among them, I would like to recommend this website as it keeps you entertained with unlimited profiles across the countries without any drama.

Comments
comments