Online Dating Etiquette: Welcome to another  installment of Online Dating Reviews

Free Online Dating Tips
Online dating is a tough gig, there is no question about it but as more and more people move into the realm of meeting their life partners online it can be even more of a challenge coming to some sort of consensus as far as what is best practices or common online dating etiquette!
So we hope to come to the rescue and share with you some of the unwritten rules of online dating and help you achieve a higher level on online dating success!
 Free online dating etiquette tips for guys:
1. Spelling! Spelling! Spelling! The first step in meeting someone is getting women to respond to your personal! Spellcheck it baby, and it makes her hot. 🙂
2. Don't talk about Video Games, Comic books, Killing Animals (hunting) or your cat. Trust me on this bro!
3. Be upbeat! Project a positive level of energy and share your best qualities. This is not a letter to your buddies so be humble, but don't make it seem like your being a kiss ass either. Balance is key.
4. Confidence. It is easy to be confident and not egotistical it's just a matter of communication and effectively sharing that you know what you want and you won't really settle for less. Our best advice is don't say you're looking for marriage, say your open to a serious relationship. Bonus Tip: Use a wide variety of photos! Make sure they are recent photos as well as a few older ones but label them clearly
5. Integrate humor, express your style of humor.
6. Be detailed. Make it appear as though you have actually spent some time on your profile. Trust me, looking like you spent 5 minutes on your profile makes it appear to many women that your actually not that committed to dating or serious about online dating.
7. Check your online dating profile often and make sure it's up to date
8. Respond timely to all and I mean ALL EMAILS. Many gals who room together will also share the guys they are dating online. You may just run across a gal you like and find out her roomie also messaged you online. If they are best friends and you never replied back you just drew the roomie forfeit card. GAME OVER.
9. Plan an official date, bring flowers, be old-fashioned a bit but still remain confident.
10. Don't make a single move on the first date. Be gracious, pay for the date and thank your date.
If you follow these simple ten steps you'll have many women to choose from when it comes to online dating. Let's face it there are millions of people, both men and women doing online dating these days and so finding a girlfriend online is not hard, it's just finding the right one. Good luck in your online dating experiences and we hope you have found this dating advice for guys useful!
….and now for the Top Online Dating Site of 2012 and reviews for the most visited online dating sites according to niche:
About Jason Lee's dating site reviews
"See the main page navigation"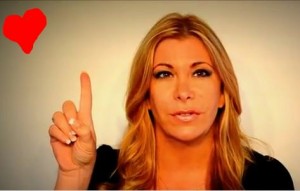 Just Click a Dating Site for the most recent dating site reviews!
Comments
comments