Mobile dating apps from industry leaders like BeNaughty by CupidPLC (A leading public online dating company based in Scotland) to the latest and greatest standalone mobile dating app sensations like Tinder App and Swoon App; mobile dating apps are, or at least seem to be all the rage right now! (Just this am I read another story on them)
BUT WHY? Can't we just accept the recent spike of mobile log-ins and call it a day without all the fuss over silly useless apps?…So today, after being a holdout for so long, I finally broke down and added reviews of the Tinder mobile dating app & Swoon app. I am still not sure why I caved. Maybe others will be saying what took me so long you ask? Let me explain….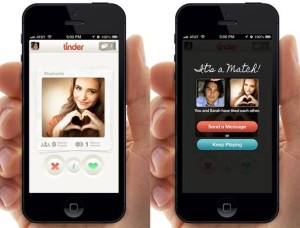 I just have no desire to bombard my Facebook friends with winks or hookup requests nor do I think that most people will see utility in any app that requires that of them. Unless they are adolescents that is! If I did do such a thing I'd feel the need to shower and hide afterwards.
I mean really. That is a bit sleazy thing to do, is it not? That's probably the reason I have little appreciation for Zoosk and how it interferes with FRIENDS and sing Facebook to interact with friends.
Likewise I do not buy into the idea that you need an app to ask a friend out on Facebook? Truthfully, there is also nobody I want to date on my Facebook friends list. If there were I'd have already asked them out. Can you relate to this logic?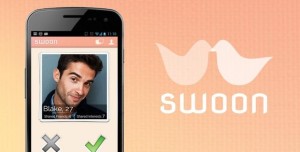 Online dating at least for me is about meeting new people, not trying to get laid from my list of friends on Facebook .
As if Facebook were some form of sexual scouting list? I mean seriously are we going back to the days of MySpace here or what? My fellow cavemen gather round…lol
Okay so here is where just perhaps, some of my conservative leaning tendencies may show. For that I apologize in advance. So the long and short of this post is this….you can now also read my mobile dating app reviews here.
But so far I am not impressed!


Free trial above or use this 2014 Match Promo Code for a 20% Off Discount
UPDATED – Yes, it took me awhile to, to REALLY get it. There wide and growing use of mobile dating apps and social discovery apps and as we have taken the time to try all of them out we are finding them really useful. So much so that we are sharing a major focus of our site on mobile dating app reviews.
Comments
comments