I recently read a great article on AskMen about the topic of do's and don't when it comes to manscaping for success and so I had to share. I will post their marvelous video tips below as well! (…And just for the record friends, success is simply measured by the fact that you don't get caught coming out like Chewbacca, if you know what I mean) THAT WOULD BE BAD…very, very bad!
[youtube_sc url="http://youtu.be/FRdgAF63uWw" rel="0″]
So let's tackle the topic of manscaping with the help of that great article from AskMen.com. First off, the general do's and don't like moving down your chest hair or employing a used 3 dollar shaver for the pink tractor beam. That would be a negative Charlie! (The photo below is no exaggeration, hospital visits related to manscaping down below are up 500% in the last 5 years since body hair has become less and less desired)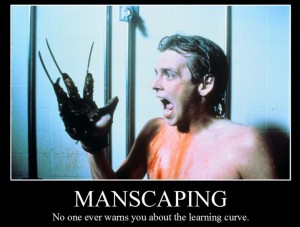 Also, unless you are a bodybuilder or a swimmer shaving your chest is no-no. If you are on the pudgy side of the equation this is actually considered quite strange by most women these days. It's even worse if you are prickly. Meaning you didn't stay on top of it. That's just weird…sorta like rolling around with a porcupine. NOT HOT.
Another great piece of advice we can bestow upon you is avoid taking home waxing packages for your back or chest. These do-it-yourself packages which commonly sold at places like Walmart or local pharmacies are a serious invitation for a very unnatural and quite painful outcome. They will never come out as planned, unless you have help and if you start but don't finish imagine the embarrassment of going in to get that fixed?! Ladies, know exactly what I am talking about!
BOTTOM LINE: Leave it to a pro if you have and spring for a back waxing once monthly if you are one of those guys. Not all guys need to worry about this but for those that do, if you are single and in the online dating world or just planning on any time in public without a shirt; then for gods sake please get rid of that nasty back patch!
QUICK SHOUT-OUT:  For any remaining cavemen, this video is for you:
[youtube_sc url="https://www.youtube.com/watch?v=KlXh_Lm8Fv8″ rel="0″]
That maybe a video you want to watch in its entirety. 🙂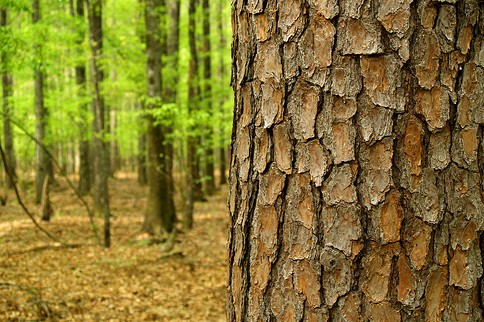 OKAY, ONTO THE CROWN JEWELS: When it comes to trimming the purple-headed warrior YOU MUST use caution!
First off employ a fresh, clean, razor—don't skimp. Go slow and be steady. You are also always best off if Mr. Winky is at least awake and aware if you know what I mean. His little spa time goes much faster if he's able to give a firm surface area. ENOUGH SAID.
IMPORTANT TIP: Also if you can't see can't see the forest through the trees make sure to start out with a high-end small beard trimmer. You don't use a lawnmower when your grass is 2 feet high do you? Same concept bro.
Lastly guys let me leave you with parting advice, no matter how charming you are….

For more online dating humor (although manscaping for online dating success is not entirely a joke) you can also check out funny dating profiles edition 1 . Likewise, you can also peruse more online dating tips for men and women here. Also here is a special offer from Match.com for 20% off….make sure to peruse the reviews for special offers on other dating sites as well as leave your own experiences.
Match.com Discount – 20% Off Discount
REMEMBER, YOUR ACTUAL USER REVIEWS ARE WHAT POWERS DATING SITE REVIEWS AND MAKES IT USEFUL FOR THE NEXT PERSON!  
Comments
comments