There are millions of people who have decided to search for the love of their life online. If you are thinking about doing the same thing and you would like to find a millionaire then you will want to consider one of the millionaire dating sites that are out there. But, if you are new to these types of sites then you will want to keep your eyes open for a few things.
What to Look for in a Millionaire Dating Site
First and foremost, you will want to ensure that the site you are thinking about using is going to be free for you to post your profile! Common sense right? Well just read the fine print before taking the time to complete the first steps because oftentimes you can waste a good bit of time only to hit a pay wall.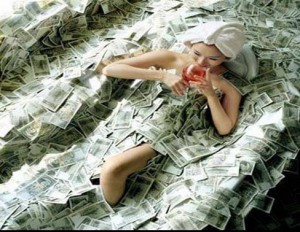 Likewise you want to locate a reasonable priced sites. After all, you really do not know if you are going to find someone on the site or not so do not over-commit financially before you explore the site and see how many REAL millionaires are their. There is no reason for you to spend money if you are not going to be happy with the site in the end.
Next, make sure that you are going to be able to select the country and the state that you are interested in to see that REAL local people are their and not just a bunch of out-of-state people. No one wants to become interested in someone who they are not going to be able to meet because they live in another country or clear across the US! This takes all of the excitement out of online dating when you can't meet someone soon without booking a flight to see them. Search functionality overall is also critical. You should be able to select where you are looking and be able to narrow down your search this way with all parameters besides just income.
Third, find out if the site is going to offer photographs and how many. Clearly these days they all allow at least one but if you really are committed to meeting someone in this fashion you will want to collect all your best shots and really showcase yourself and doing that requires a site that allows at least 9 or so photos. Again, just common sense applies. It is always a lot easier to find someone who you may be interested in meeting if you know what they look like. Part of the attraction when it comes to dating of any kind is what the person looks like and for men on millionaire dating site you can bet that is very important.
Finally, always look for sites that have reviews. Yes, Millionaire dating site reviews! If you do find that you have to pay to use the site it is nice to know what others experienced while using the site. Try to read up on reviews before you actually sign up for any site that you are thinking about using. It might be a good idea to avoid sites that do not have any reviews.
Just to recap, here is the topic video… (Make sure  to subscribe to my channel on YouTube as well) Over 400 dating site review videos with more being added each and every week.
[youtube_sc url="http://www.youtube.com/watch?v=g77B_FFjYII&feature=youtu.be" rel="0″]
 Millionaire Dating Site reviews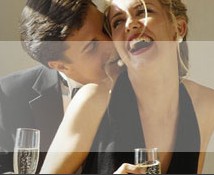 There are dozens of sites online that offer reviews for the best dating sites but they are mostly all editorial with little meat on the bones. That is the KEY DIFFERENCE of Jason Lee's dating website review.
We place the emphasis on actual user reviews and not our own opinions. Sure we provide the publicly known details on features and member count as well as costs when that information is publicly available but what we do differently is, on each site we cover you will see a prominent button that asks for your reviews on that for that site. which when click on it this buttons records and posts your own reviews. This of course allows then people to share their REAL past experiences as members.  This is a new category for us though so bear with us as we start to collect all the top millionaire dating sites. So far here what we offer in this niche.
As you explore the site you will see that ver the course of the last two years we have collected loads of information on nearly all the top dating sites for each interest. It's simple, just bookmark the site and return to check and read the reviews for any site you are considering joining. Best of all find lots of great deals for all the top dating sites!
Right now the best deals we are offering include Chemistry.com, eHarmony and Match.com. Just use the simple and easy to find tabs along the top of the site to navigate to the sites that interest you.
Until next time~
Jason Lee, Editor
dating site reviews (www.DatingWebsiteReview.net)
Prefer something with more member in your area? Here is a STELLAR DEAL for Match!

LESS THAN THE PRICE OF A LATTE A WEEK WHEN YOU
JOIN FOR 6 MONTHS – SAVE 20% Off! 
Comments
comments