Interracial Match is a dating site made for mobile users to find Interracial singles. It is known as the single largest mobile interracial dating site. If that's the case, Is InterracialMatch.com worth trying or not?
You will find the answers to all the questions here. Sit back and spend 3-5 mins to know why InterrcialMatch is called the best? Is it a marketing trick or the truth?
InterracialMatch.com is a well-known website that targets those that want a relationship with someone from a different ethnicity. The website was founded in 2001 and is part of the successfulmatch.com network.
With 20 years of experience in the dating site, the Interracial match site is doing a commendable job for singles of different backgrounds and races. Our updated Interracialmatch.com review features everything you need to know.
Interracial Match Overview:
First off, the site is free to try, and that's a relief for dating users. If you're interested in signup and look at interracial members, yes, you can do that here.
There won't be any additional charges or credit cards required for signing up.
InterracialMatch has more than 200K members registered, and on average, 30K people regularly visit this interracial dating site. Two interracial dating apps are available on this site.
First, we have the Andriod version called Interracial Match, and second, we have the iOs version called MixD. It looks strange to know they have different names for dating apps.
Not sure how well the interracial dating app and dating site work with synchronization. That said, we can see poor ratings for the mobile apps already. iOs app has 1.4 ratings out of 5, and the Andriod app has 3.5 out of 5.
Interracial Dating Site Features:
Registration
We have to admit, the registration is very smooth and doesn't have any hindrance to complete the process. Choose your gender, age, ethnicity, and preferred gender to create an account.
Next, it asks for relationship status, profile headline, a short introduction of 50 words, and photos to complete the signup. Confirming your email ID will strengthen the profile for getting more matches.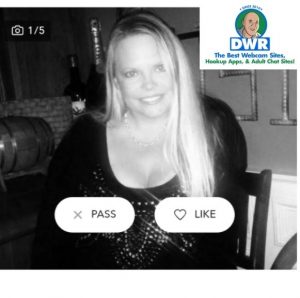 Besides, you have to complete each step to finish the registration.
Most dating sites have a skip option while uploading photos, but you cannot do that on this Interracialdating site.
Spark
The spark section on the menu works more like the matching algorithm we see in dating apps.
According to your preferences, matching profiles are available with two options. Pass and Like buttons.
If you're not interested in the profile shown, choose the pass option. For interested profiles, hit the like. You can do that with a free profile too.
Discover
A complete list of profiles with photos is available in this section. We can sort the registered members by changing the age, gender, images, and countries.
The advanced filter option is available, but you have to click the icon on the top right and choose the preferences. Here's the list of the things you get for the advanced filter,
Name
Ethnicity
Relationship status
Children
Smoking
Drinking
Select the options from each category to scrutinize the search preferences.

InterracialMatch Winks
The wink button pops up a set of personalized messages to send to the preferred profiles. Here are some of them,
Great profile. Let's talk.
Would you upload more photos? I'm interested.
I like your profile.
Would you share more about yourself?
Personalized wink for premium members.
My List
Even some of the best interracial dating sites forget to keep a section for favorite lists. Glad to see InterracialMatch.com has my list section to view the saved profiles.
Messages
There is no option to send messages to any interracial singles without a premium membership. Some people would find it a great move to hide messaging for free users. On the other hand, some feel the opposite.
Nevertheless, we listed some of the best hookup sites for singles who like to chat and video chat with models of different backgrounds.
Not to forget, there are a lot of accusations about scammers sending deliberate messages to upgrade the account. Also, people find it very difficult to contact the support team, and even if they do, the response is not so quick.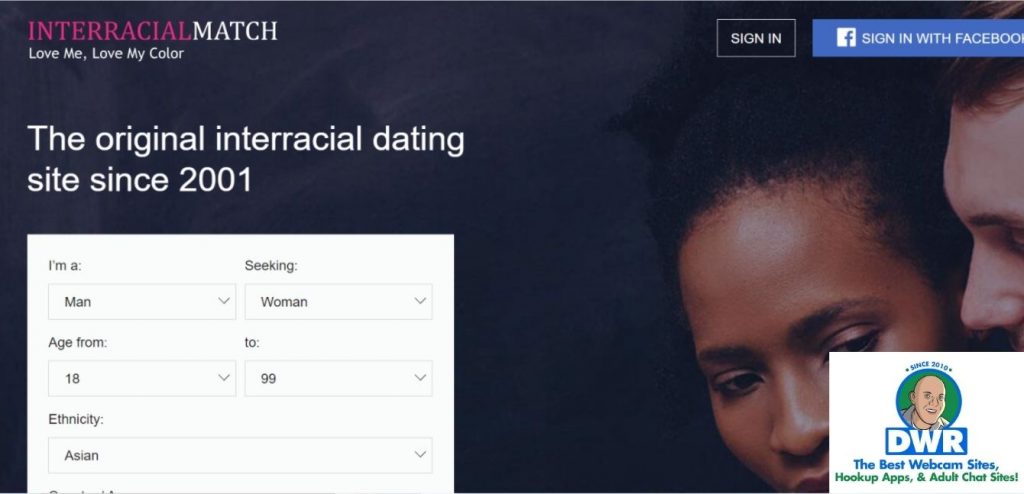 Interracial Match.com Costs:
Unless you have a premium membership, you will be a spectator looking at all the profiles. Interacial dating apps in Andriod have different pricing compared to the website version. Here is the Interracial Match membership plan, (the billing is in US dollars)
39.95$ – 1 month
74.95$ – 3 months (24.95$ per month)
119.95$ – 6 months (19.95$ per month)
Sites Like InterracialMatch.com:
Most dating users find it an expensive platform and ready to switch better dating and hookup sites. Compared to the website, the mobile app version is getting a lot of negative reviews. Try this one instead.
Here is a little solace for those who got exhausted looking for interracial singles for flirting. We reviewed some of the finest adult webcam sites with mixed race singles to chat and do video chat.
LiveJasmin & StripChat (review at the links) are two of the best webcam chat sites for adults. Both the sites got fantastic models from different ethnic backgrounds, and we can watch them for free and text back.
InterracialMatch.com Reviews Conclusion:
To sum up, there is no denying that Interracial match.com has positives to take. That said, scammers, expensive plans, difficulty in customer support, and slow load speed on the mobile version are some of the negative things that put interracial match.com on the back seat.
"Black Dating & Interracial Dating Apps are getting more registered users in the last 5 years." – Jason.
The concept of dating mixed-race people is commendable, and further, the site has let down most of the users with technical issues. In simple terms, there is no solid trust among the users.

If you found success on interracialmatch.com, do write to us about your experience. Meanwhile, there is plenty of room to check out other webcam sites to keep your online dating idea alive.
Comments
comments