The History of Online Dating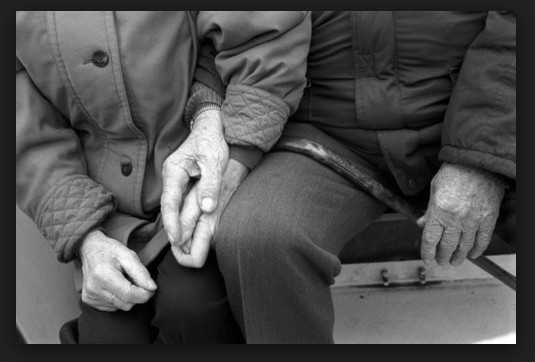 How It All Started…
When the first dating website, Match.com, (review at that link) was created in 1995 it received criticisms and negative reviews from a wide range of people. Web users simply couldn't understand why someone would want to put all their information on the Internet and try to meet someone else in order to participate in a relationship. Over the past 20 years this has all changed and online dating has played an important role in enabling millions of people to meet their loved ones.
The First Online Dating Site

In 1995 when Match.com was started it was the only website of its kind. In the late 1990s when the internet was still fairly new there were many advertisements offering lifestyle and dating advice and even personal ads offering sexual services. The steady increase of Internet use lead to a rise in popularity of websites that enabled people to meet each other and view the criteria that the websites had people fill in. Instead of looking at ads and hoping to find the perfect match, dating websites allowed users to search through thousands of people and even included tests and applications that matched people together based on a wide variety of questions. For the first time in history it was now easier to pick someone up online than it was to visit a bar, place of employment, supermarket, or any other area where people typically met each other.
The history of online dating is an interesting one. By 2002 Match.com had over 26 million people registered and there were hundreds of other lifestyle and dating websites available for people to take advantage of. While many other websites were failing because of the dot com crash, dating websites had begun to flourish.What started out as a simple and basic web applications blossomed into incredibly unique and specific online dating platforms. The creation of the first true social media websites like Friendster and MySpace propelled this new style of dating websites into mega-popularity.
Market Growth
By 2004 there were over 840 dating sites in operation and more were being created every day. In one year there was close to 40% jump in the amount of dating websites available. It seemed that over night these dating websites went from weird and awkward to popular and the most efficient way at finding a suitable partner. The popularity of broad lifestyle websites brought niche websites into the online dating game. Websites such Jdate (review at that link) and ChristianMingle (review at that link) allowed users to even further fine-tune their dating search. Finally, Facebook was released and social media websites were now set in stone as the most commonly used web applications.
Maturity
In 2007 it was evident that not only Americans, but also people worldwide were interested and heavily participating in online dating websites. Hundreds of millions of dollars were spent on online dating and the number has only increased since. At this time there was a switch in the way these dating websites earned money. While originally it was membership based and users could pay to access more services, there was a switch to an advertising based model of revenue. With so many people visiting dating websites it was no longer profitable nor did it make sense to continue to force users to purchase memberships. By 2010 there were many established dating websites and it was becoming increasingly harder for new websites to start and succeed. eHarmony, (review at that link) PlentyOfFish or POF, (review at that link) and other popular websites such as Match.com (review at that link) and DateHookUp (review at that link) have been dominating the online dating and lifestyle market.
Latest trends
The current online and lifestyle dating trend is positive and moving upward as far as the amount of people using online dating sites around the world. More people continue to use dating websites every year and they continue to provide an efficient and effective service to tens of millions of people around the world. Almost every Internet user has visited or participated in an online dating website and close to one-third of couples current together have met online. It comes as no surprise that these sites will continue to gain popularity and that more people will be meeting each other online. What does the future bring for online dating? Mobile dating site and apps are clearly taking hold and will continue to do so in the future. You can read mobile app reviews here.
The Future of Online Dating
The outlook is only positive which is something that hundreds of millions of internet users can look forward to. What it holds though exactly we will all have to wait and see. We do write about developments in the online dating industry here and share the leading platform for dating site reviews with an alphabetical list of the top dating sites here.
You can also learn more about online dating trends and statistics here. Also make sure to check out the Golden Heart Online Dating Consumer Choice Awards, the first and only physical awards given to the best dating sites each year based solely on consumer dating site reviews. This year winners here. I hope you have enjoyed this history of online dating, please make sure to source it and share with others.

Sources:
http://www.statisticbrain.com/online-dating-statistics/
http://en.wikipedia.org/wiki/Online_dating_service
http://pegasus.cc.ucf.edu/~smathews/history.html
http://www.livescience.com/3362-300-year-history-internet-dating.html
http://brainz.org/history-online-dating/
http://public.csusm.edu/fangfang/Teaching/HTMmaterial/StudentProjectSlides-Fall2010/Group5.pdf
Comments
comments