Halloween is a great night to for that first date if you have recently met someone on a online dating site. NO REALLY, just hear me out. What makes Halloween a REALLY fun occasion for a first date is a combination of factors.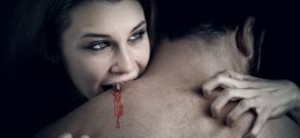 First off, you can have an excuse to act a bit extra crazy, weird, and silly. (Okay so perhaps some people do not need any excuse to do that) My point though is simply this; costumes can bring out the fun side of even the most serious people.
Second, it's also a great excuse to sex things up a bit without coming across as, well you know.
So, now that we've sold you on the idea of a Halloween first date  what sort of costumes would be creative, sexy, and fun. Here is our very own fab five…
5 Halloween Date Costume Ideas To Spice Up Your Love Life!
1. Kissing Booth. (Guys or Girls) I have yet to see a lady rock this costume but I think it's a great idea for either a man or a women. Let's face it, a fair amount of human nature is feeling like you are with someone that is desired by others too, so when he get's hit on by the ladies, you can save the day!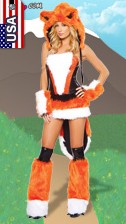 With that in mind if all goes well you maybe spending your fair share of time lip locked on Halloween.
2. Don't just feel like a fox, be one! This sassy and completely silly costume makes a great date costume because, let's face it. It's totally ludicrous!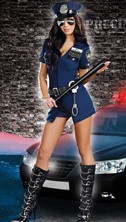 3.  In any guys books, attractive female police officers are just hot! If you wanna mess with his mind in a REALLY GOOD WAY try this police woman costume!
4. A firefighter costume has gotten things heated up on many dates, perhaps it will work for you as well!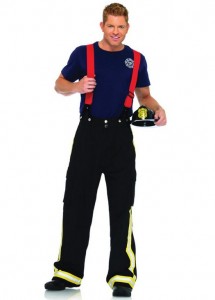 5. Whatever you do, be yourself. Make the most of it and HAVE FUN. Exude confidence and you will win him or her over! If there is any secret to online dating that is it. However, the firefighter outfit might help! Just say'in 🙂 
Still don't have a date for Halloween? Give Match.com a spin with this Free Trial…
Comments
comments