Greensingles is an online dating site for vegans, vegetarians, environmentalists, and animal rights activists. Does Greensingles.com still work? Check out more as we unravel the myths about vegan dating here.
Greensingles.com helps vegan & vegetarian singles to meet similar people for dating, flirting, and meetups. Did you know? Greensingles is one of the oldest dating sites on the internet (Launched in 1996).
After a long stint for 18 years, Green singles got transferred to Conscious Dating Network in 2014. Besides, this vegetarian dating site has supposedly helped people for long-term relationships and even marriage for quite some time.
So, Greensingles is an online vegan dating site or a match-making site? It appears like they have done lots of things to connect environmentally aware and conscious singles.
Our updated Greensingles reviews will help you with a clear head about the tale behind vegan dating websites.
Greensingles Overview:

The homepage is full of happy faces, and it was quick to spot that all these are for illustration purposes.
The updated version of the website looks smooth and fast with a modern design.
Veg dating sites do not follow the same method compared to regular dating websites. For instance, there are match questions that act as a simple way to connect like-minded vegan singles.
We should appreciate that the green singles didn't change any of their principles even with the ownership change. Although the logo is updated, most people didn't spot that while using the site.
However, vegan singles do have a lot of conditions and preferences to pick their partner. If you're looking for casual dating with vegetarian singles, the possibility of a successful match is not guaranteed.
Green Singles Features:
Account Registration
Patience. That's the word you have to keep in mind while signing up at greensingles.com. The sign-up has four steps to complete. First, it starts by asking for username, password, gender, sexual orientation, and email ID.
Here's the common reaction to sum up the registration at green singles,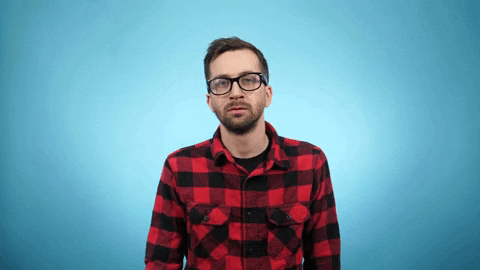 Second, the basics section asks about education, languages known, marital status, dietary preferences, energy level, etc.
Third, the about you section asks about photos, eye color, height, weight, match questions, living preferences, and so on.
Lastly, the little-more option has mini-biography, and completing all this is compulsory. I told you, the registration is a mammoth task if you're a conventional dating user.
Match Questions
The match questions can be tiresome, but without that, our profiles are not 100% complete. Here is the list of things you can expect on this section,
Dating, Lifestyle, Personality, Ethics, Environmental Consciousness, Spirituality, Diet, and Just for Fun.
Free Membership
Green singles have turned out to take the bulk of time for registration. The free membership has some perks for users who want to try their hands dating open-minded singles.

Here are some of the benefits entitled to free membership at Greensingles.com,
Write your questions for matching
Search function to find conscious members
Check online status of other members
Add users into favorite list
Respond to emails/messages received from other memberships
Green Singles Membership Plans:
Here's how the Greensingles does the pricing for vegan singles,
23$ – 1 month (In USD)
42$ – 3 months (14$ per month in USD)
72$ – 6 months (12$ per month in USD)
Take a look at the benefits of subscribing to premium membership in Greensingles.com,
You can send up to 20 private messages per day
Send introduction messages to an unlimited number of users
Add 20 more photos to your profile
Add TWO more videos to your profile
Attach your photo while sending personalized invites to other members
Green Singles Dating App
Unfortunately, there is no mobile app available for the veggiedate site. Instead of that, we can use the webpage in the mobile version. Although it is not giving a 100% satisfying experience, we can still give it a try.
Members Ratio
It didn't come as a surprise to know 60% of registered members are female in greensingles.com. Most of them fall in the age group 18-45.
Since it's a unique dating site, expecting to see million-plus members is a no-go. That said, you can find a decent number of vegan singles getting engaged often. This site is my favorite dating site nowadays.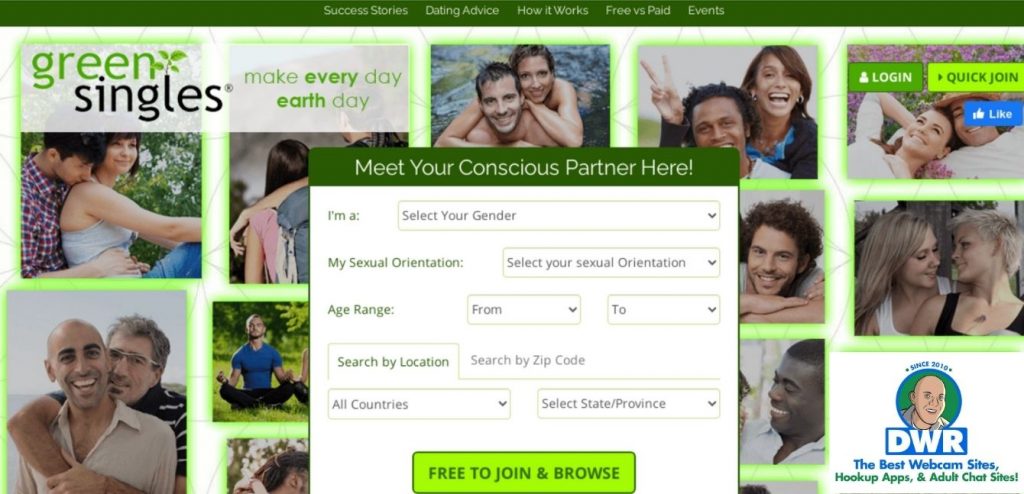 Sites Like Greensingles.com:
Not only vegans, but we do also have other hookup sites that have a plethora of people who like to date and mingle with vegetarians. Plus, these video chat sites reduce the time spent on filling up an extended profile and get into flirting immediately.
Just in case if you ever get bored or lost hope in finding a perfect online date, we got you covered. Yes, we analyzed the cam sites such as StripChat & ImLive (review at the links) and found beautiful-looking models who like to flirt with vegans online.
"Vegan dating sites are failing. Vegetarians don't want to admit it." – Jason.
Greensingles.com Reviews Verdict:
To sum up the analysis on green singles, we'd say it's not the worst site we have seen so far, and at the same time, we cannot say it's the best.
The dating advice and the success stories aren't satisfying enough to pull the users. Many would agree that the loading speed on the mobile version is a buzzkill.
Green singles are not the right platform for casual hookups, and that we can say it out loud.

The recent news on eco & green dating sites is accurate. Let's cut to the chase, the probability of finding genuine and similar-minded singles are very tough in platforms like Greensingles.
You either waste time or money trying your luck at Greensingles.com. If you're one of those who want casual flirting, try reading our article about the best adult webcam sites.
Comments
comments